Travel with style trip for more fun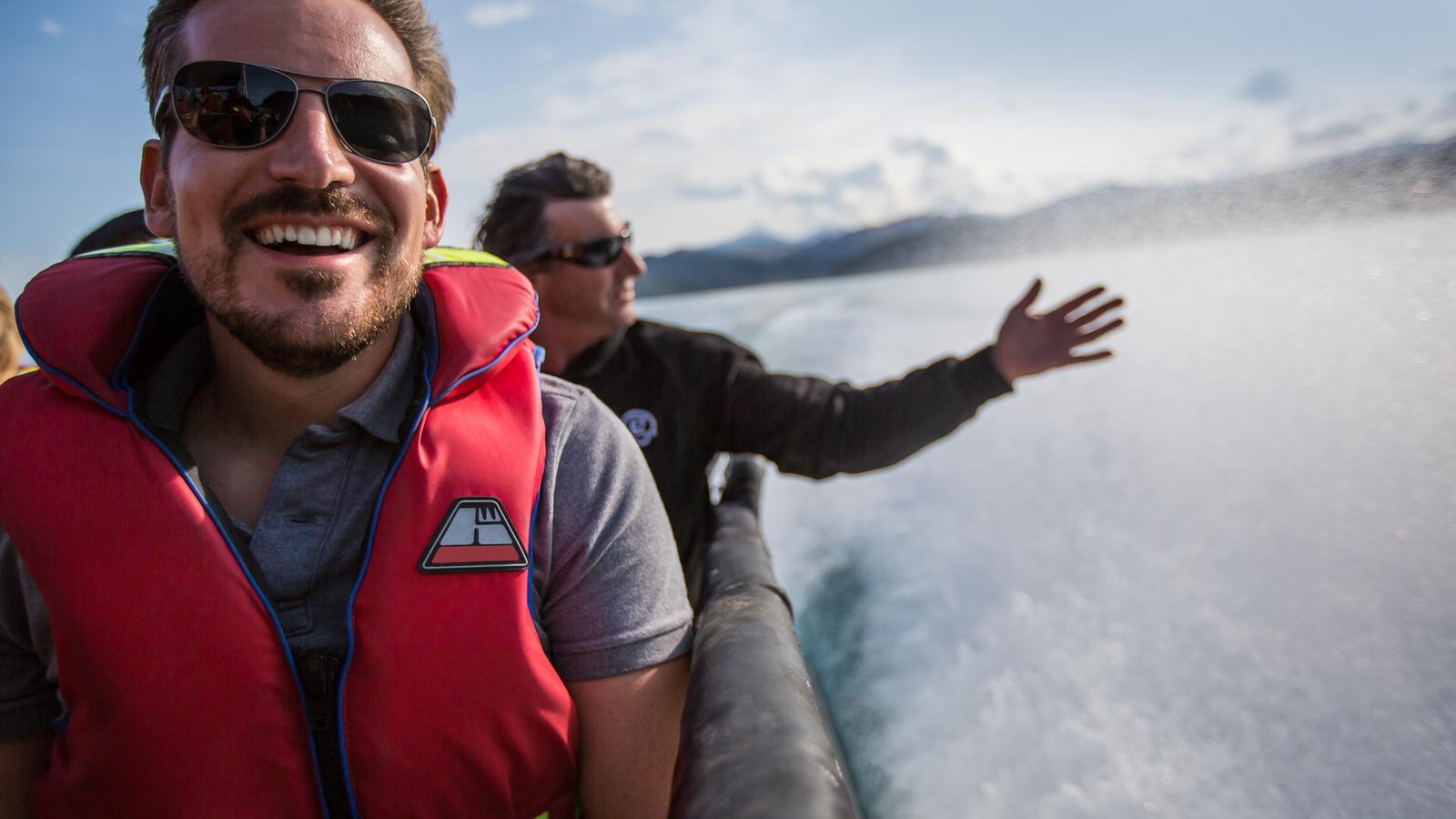 "Traveler" and "Tourist" are often used interchangeably. The word "backpacker" carries a distinctive meaning. While traveling outside the comfortable familiar, the tourist stays in the comfort zone for him, wandering around major cities and enjoying staying in hotels with amenities that The competition in the house, while the traveler is quite the opposite seeks to experience exciting and cultural adventure and risk travel, so his trip gives him good experience and rich experience. So if you want to venture into the unknown mentality of a traveler - not a tourist mentality - write the guide book and follow the advice of the following expert in travel.
Learn local language
Even if you can not master a new language before you travel, it is a smart idea to learn some of the key phrases from the native language of that country. You may not be able to have a long conversation but your knowledge of some of the words enables you to cut a great deal of communication and help you bargain for the best prices as well as communicate with the locals and get the most out of your trip.
Be sure to travel in local currency
Many travelers assume that foreign countries receive major credit cards but this is not always the case. Also, you should know that many credit cards charge additional fees for foreign exchange. Therefore, it is important to ensure that you know the value of these fees before using them when you are abroad. In any event, the country's local currency is guaranteed to be used anywhere and will provide you with credit card transfer fees. Plan ahead and bring at least $ 100 in local currency in your pocket to cover necessities such as food and transportation on arrival.
Take advantage of social networks
Share your memorable travel memories with the hotel, tour group, or airlines on Twitter or Facebook. Along with friends and followers, many of the hotels on these platforms reward social networking users by either upgrading the room, loyalty points, free amenities, or even Complimentary full stay.
Travel with a traveling bag!
Even if you plan to stay in one room in a hotel or in a cruise ship, leave enough space in your bag to bring some souvenirs from your trip, so you do not have to worry about them and how to ship those irreplaceable souvenirs you have chosen yourself and do not have to pay extra shipping May be expensive.
Walk around with a tour guide
There is no better way to roam with a local tour guide to delve deeper into the local culture. Choosing guided tours will give you more opportunities to think about the places you visit and may also help you reach areas visited only by a few people. In addition, the knowledgeable guide helps break down language barriers, making them simpler to communicate and learn about local culture
Hire the imaging equipment
Even if you are not a skilled photographer, a high-tech camper can help you take great photos of your trip. Make sure before you hire or buy the camera to read your Internet purchase recommendations and practice taking photos before your trip. It is no worse than a camera in your possession. Do not know how to use it on amazing trips like safari trips in Africa or trips in Europe to areas you may visit once in your life.
Eat local
The best part of traveling is eating local meals, for example eating a shellfish dish from the Rocky Mountains of Montana, the ripples in Cambodia or a plate of scampi in Mexico, and apart from the tasty taste you will have the added benefit of learning more about Local culture and create long lasting memories of an unforgettable meal.
Connect with locals
Accept the different customs and cultures that you encounter in the places you visit. Ask your local people some questions and get to know the places on your itinerary. Spend a lot of time with local people to broaden your understanding of different cultures and perspectives as you explore key sights and places. Be a traveler indeed!
If you want to explore new places and experience on trekking, the young people of Tratik travel around the world and bring fun and excitement through their YouTube channel. Travel with them at home.