Unusual varieties of tulips from the park Keukenhof 😍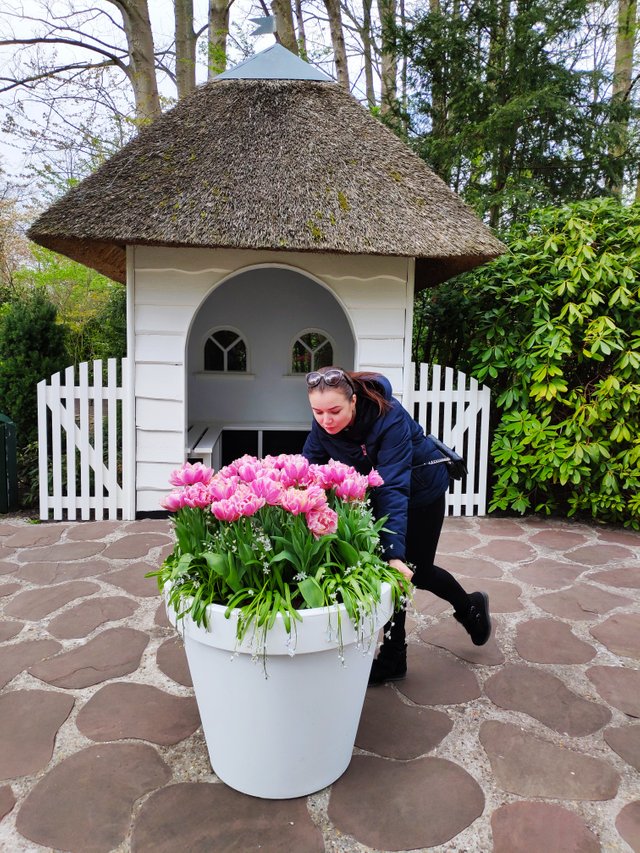 Hi Steemians!
This is my third post about the extremely beautiful place of a huge number of flowers. I can't stop myself writing about this, I want to show all this beauty to you. Of course, photos can't demonstrate what we have seen, but they can give a certain idea.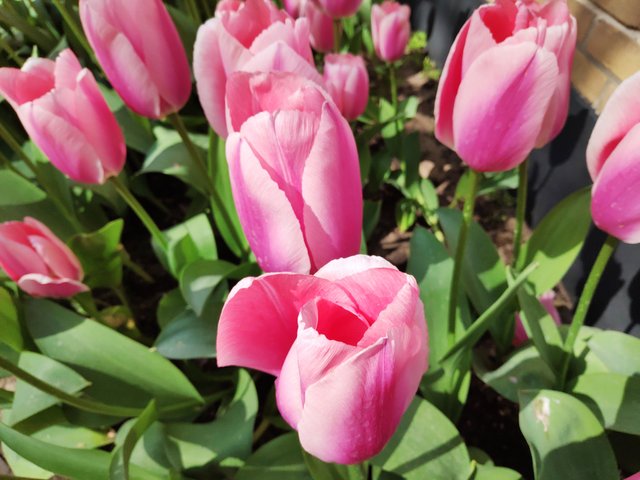 This time I will not write much about the park itself and I'll show you the tulips that I liked most.
Here is my favorite. Place #1
In this soft flower there is a whole rainbow! Such a miracle was created by the workers of the park as a result of crossing the varieties.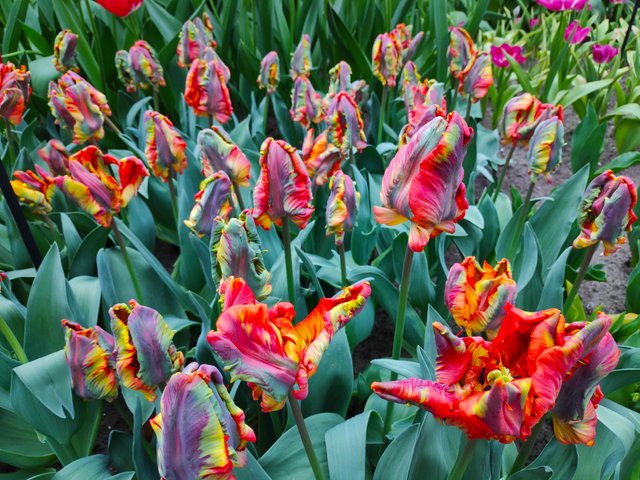 The second place in my flower parade took these tender tulips.
It looks like a poppy flower but has a soft pink tint. Very beautiful tulip, isn't it?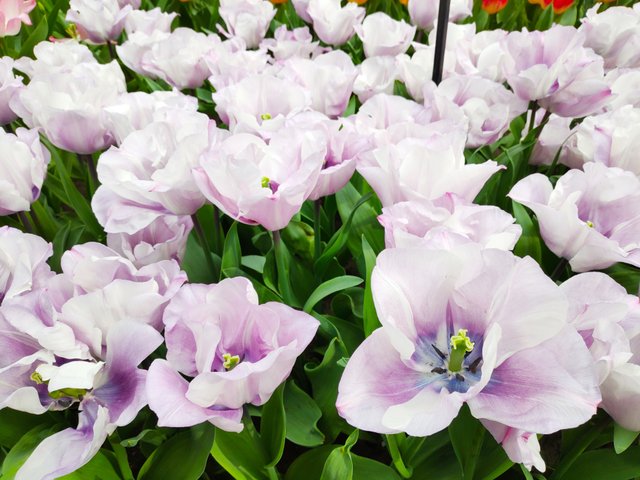 Just look at these cute guys! This is the third place in my hit parade of flowers.
It seems like the Snow Queen touched the ends of their petals and turned them on the yard.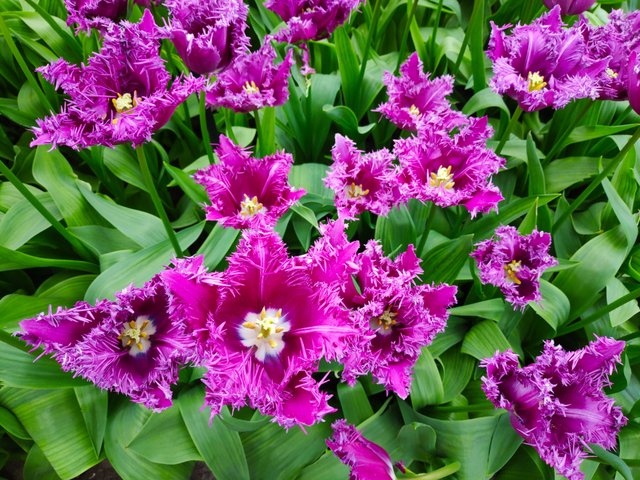 I have never seen such tulips!
Twisted petals give to these flowers a special charm. I wonder, how this sort appeared?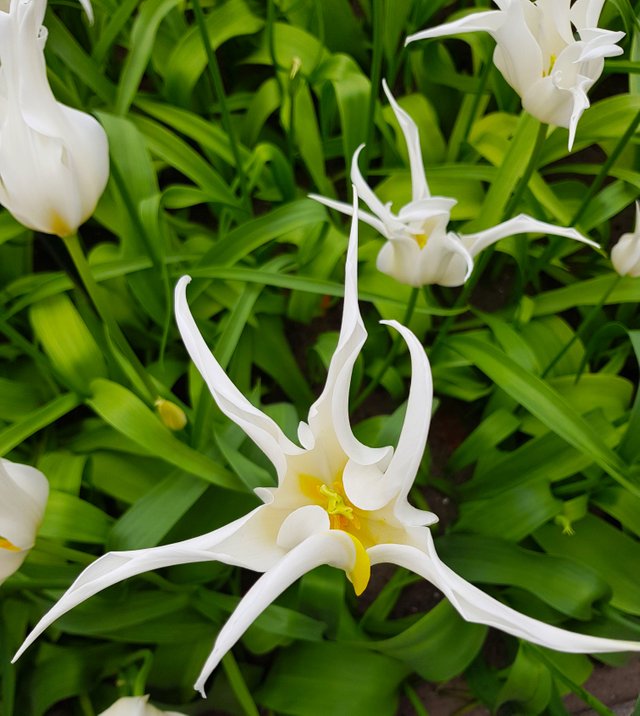 And here are their flaming relatives.
Like little lights, their heads are visible from afar.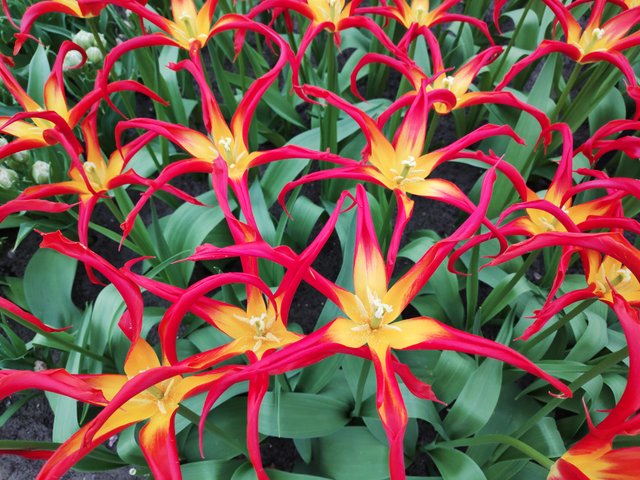 What a rich color! These flowers are really worth the attention.
On the flower market it will be very difficult to find something similar.
Tulips that are charming. Always wanted to get a bouquet of this color of flowers!
Gentle, seductive ... they say: the whole world belongs to you.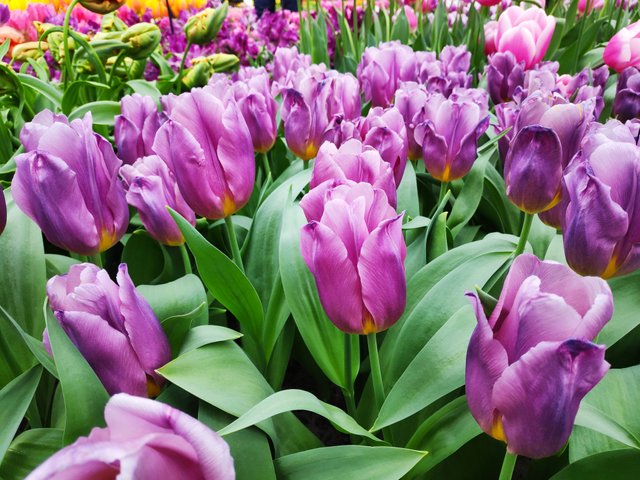 Funny ones are not only pets.
These tulips remind me of our Ukrainian peonies - a symbol of beginning of schooling 😁😁😁. When I was a child, roses were a luxury that not every family could afford.
Peonies grew practically everywhere: near the house or in a country house...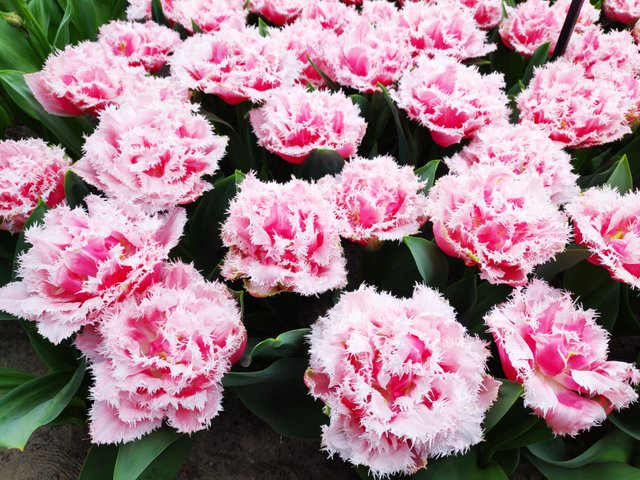 It was probably the most colorful post in my entire period on the Steemit 😁😁😁. Hope you liked it!
Best wishes,
Olga:)