Tesla Model X Camper Mode
Have you heard about Tesla camper mode? You might as well call it Tesla hotel. No, camping in a Tesla is not like camping in a normal car. Especially the Model X, which is even better than the Model S in camper mode. Let me show you.
I decided to do a test camping because, why not? I thought it would be fun, and I wanted to learn how to do it. I also could charge my car at the same time. I wanted to break free of the cage and see if travel could be fun. Oh bet, I was so right.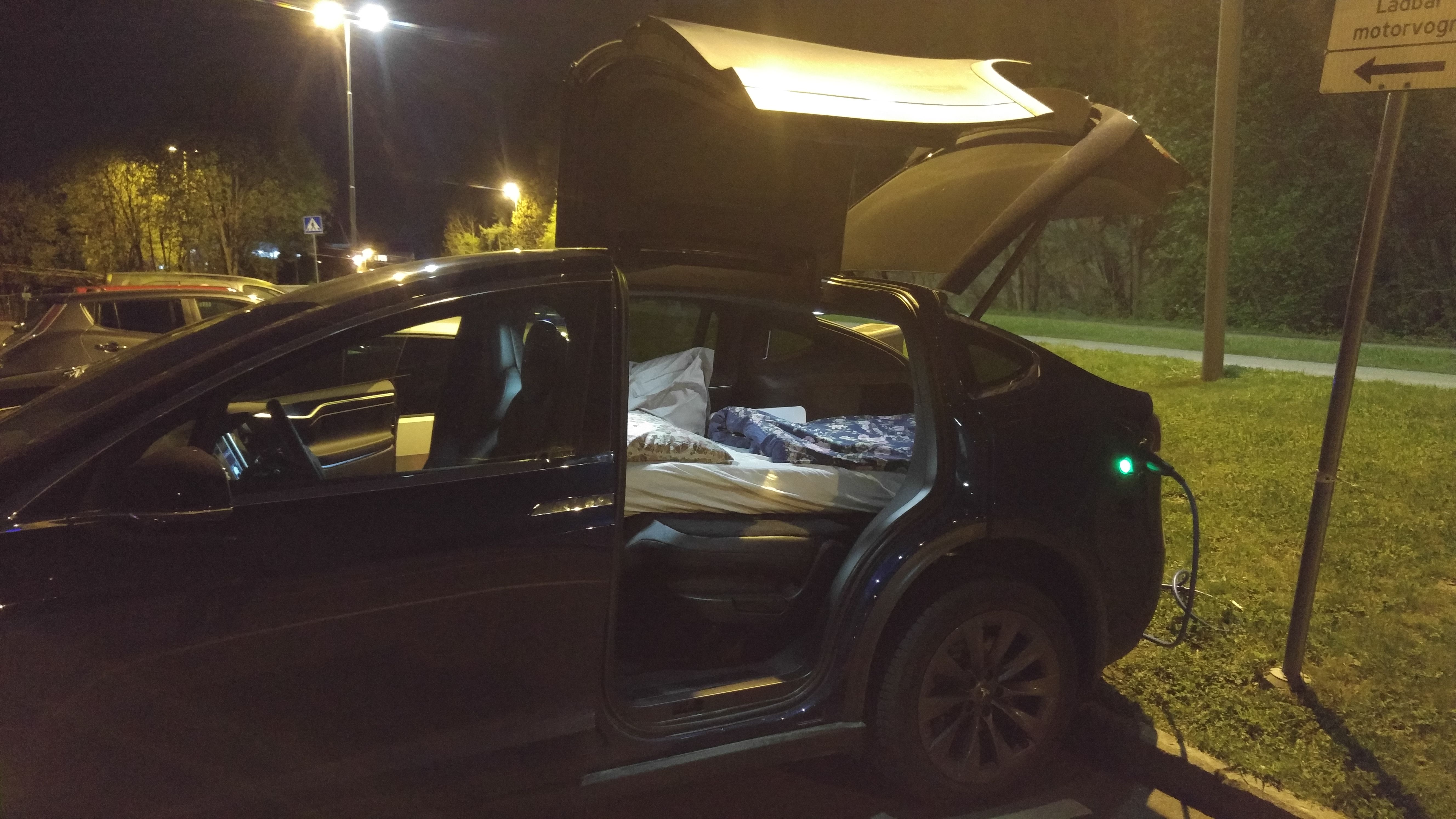 Welcome in! Charging the car for free and sleeping at the same time. Magic!
Entrance from falcon wing door. Like walking into the future. :D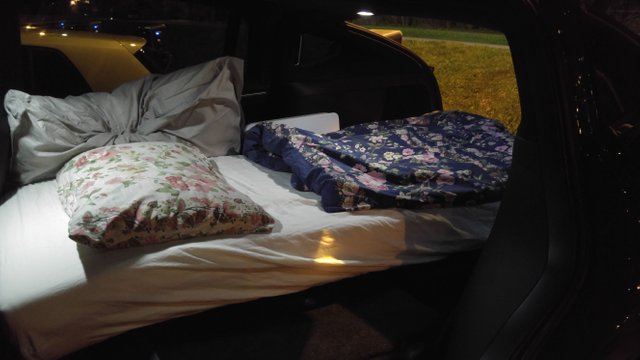 Do you see how much space? In a car! This is a luxury hotel room.
In the display you can enable always on climate, so it is on all night.
Just put the temperature you want and the car will keep it there.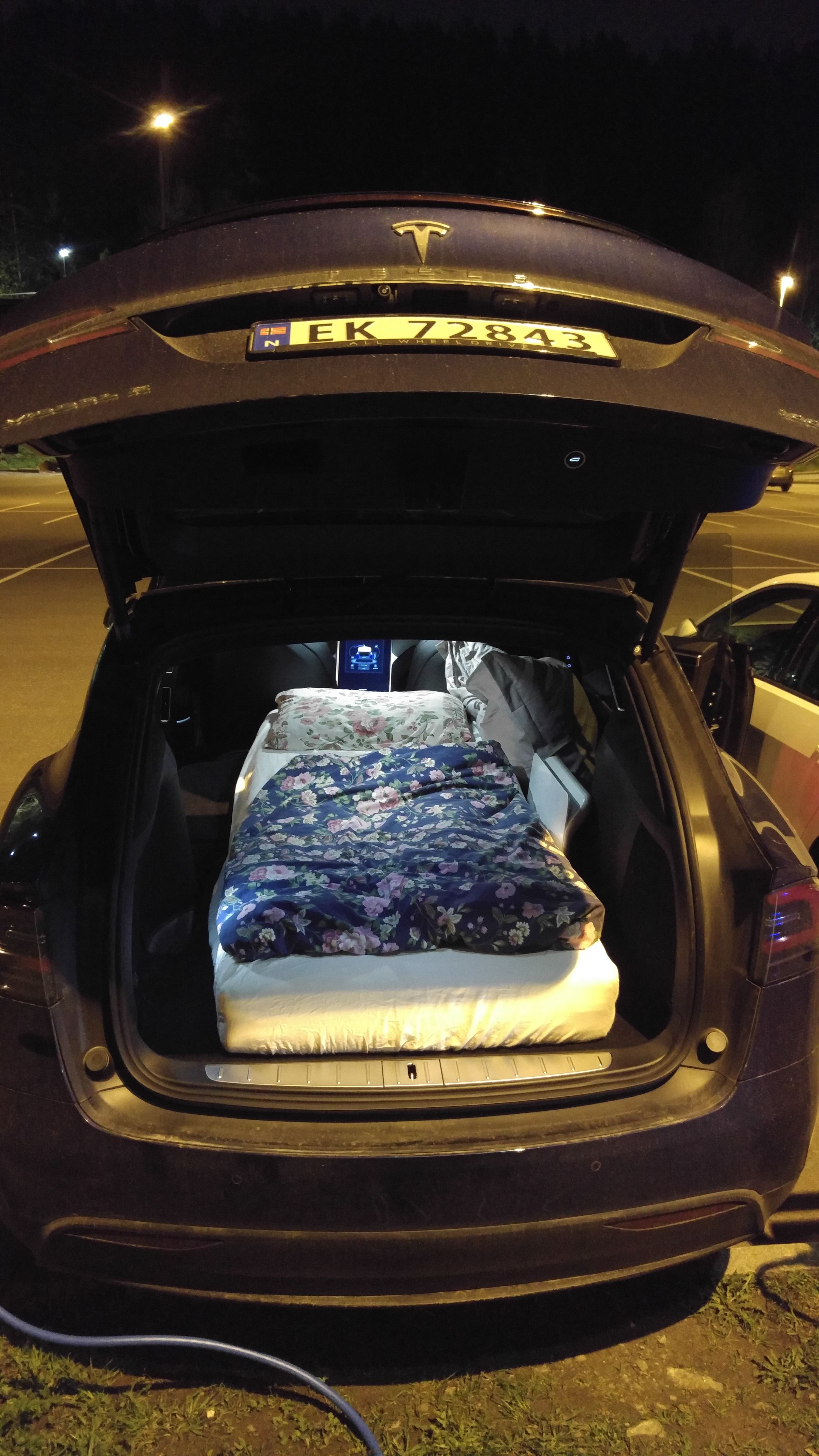 This mattress is 90 cm wide and 200 cm long. It looks like at least another 10 cm wider mattress would fit no problem. Maybe even 110. An inflatable one would conform around the areas for the wheels for example. On the right side is a computer pillow and a huge pillow.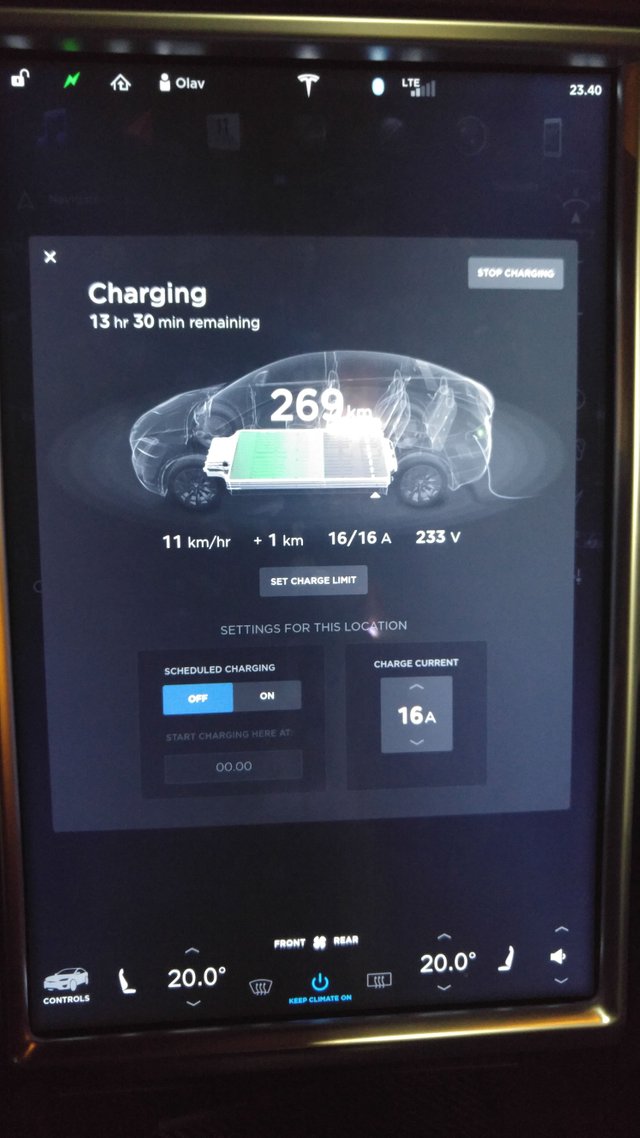 No supercharging here. No problem. You need to sleep too. So, like we say in norwegian, "slå to fluer med en smekk". Which means; hit two flies with one smack. Oh thats a shit translation. Oh well, I am not a native English speaker. :P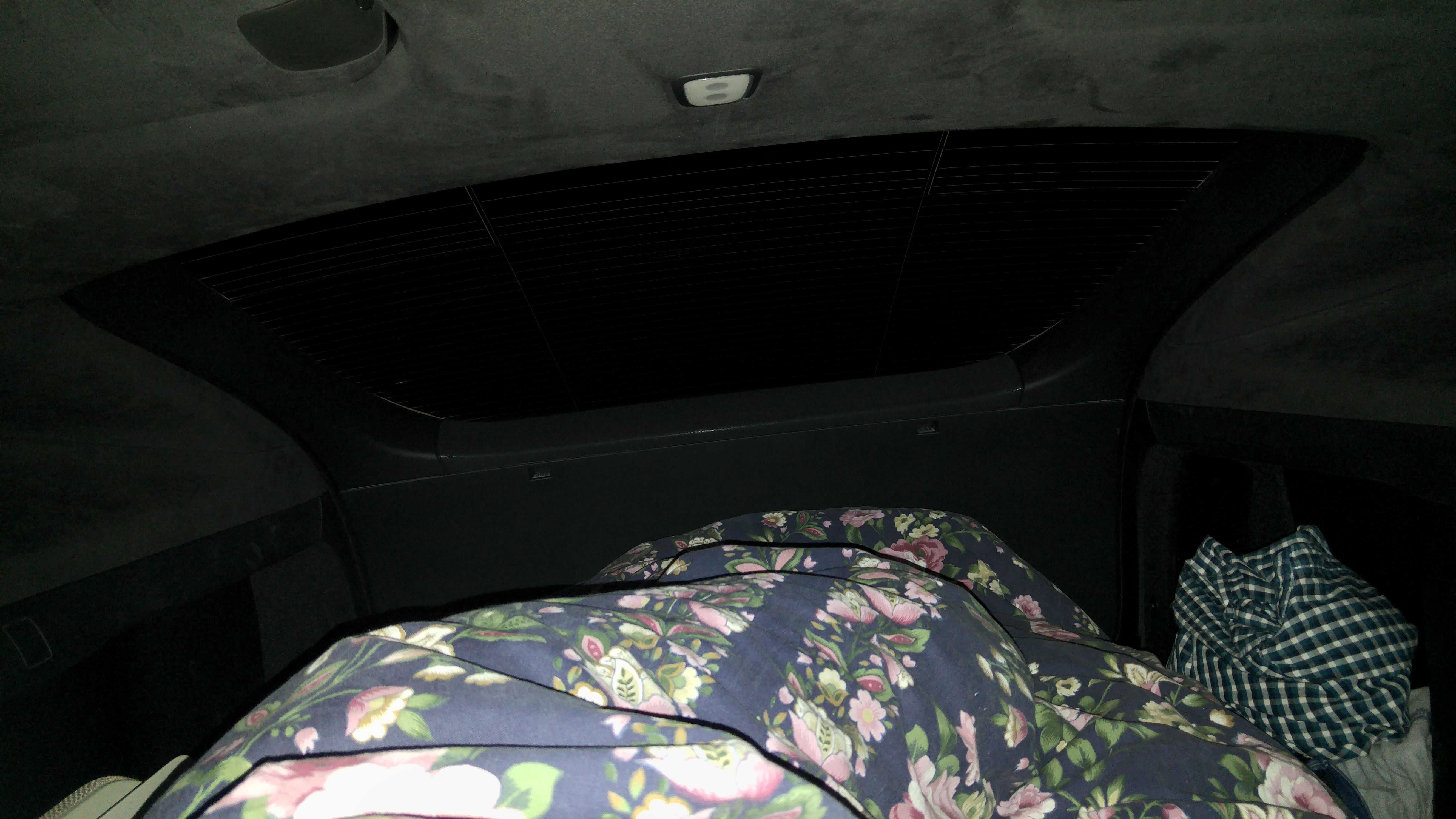 More space than you thought, huh? I can even stretch out if I wanted to but it is easy to touch the wall then. However I am usually sleeping in a mix of the yearning dreamer and the baby (fetal) positions. So for me I do not notice any lack of space. However I think its possible to move seats more forward to have even more space for the head. If not, one could put some support above where the seats end. Will check that out another time, for you people who sleep stretched out and taller guys.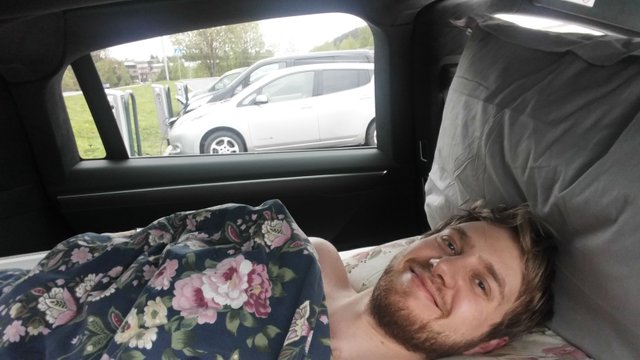 Rise and shine, sunshine! I was very much rested. I had a whole 8 hours sleep according to my fitbit smartwatch.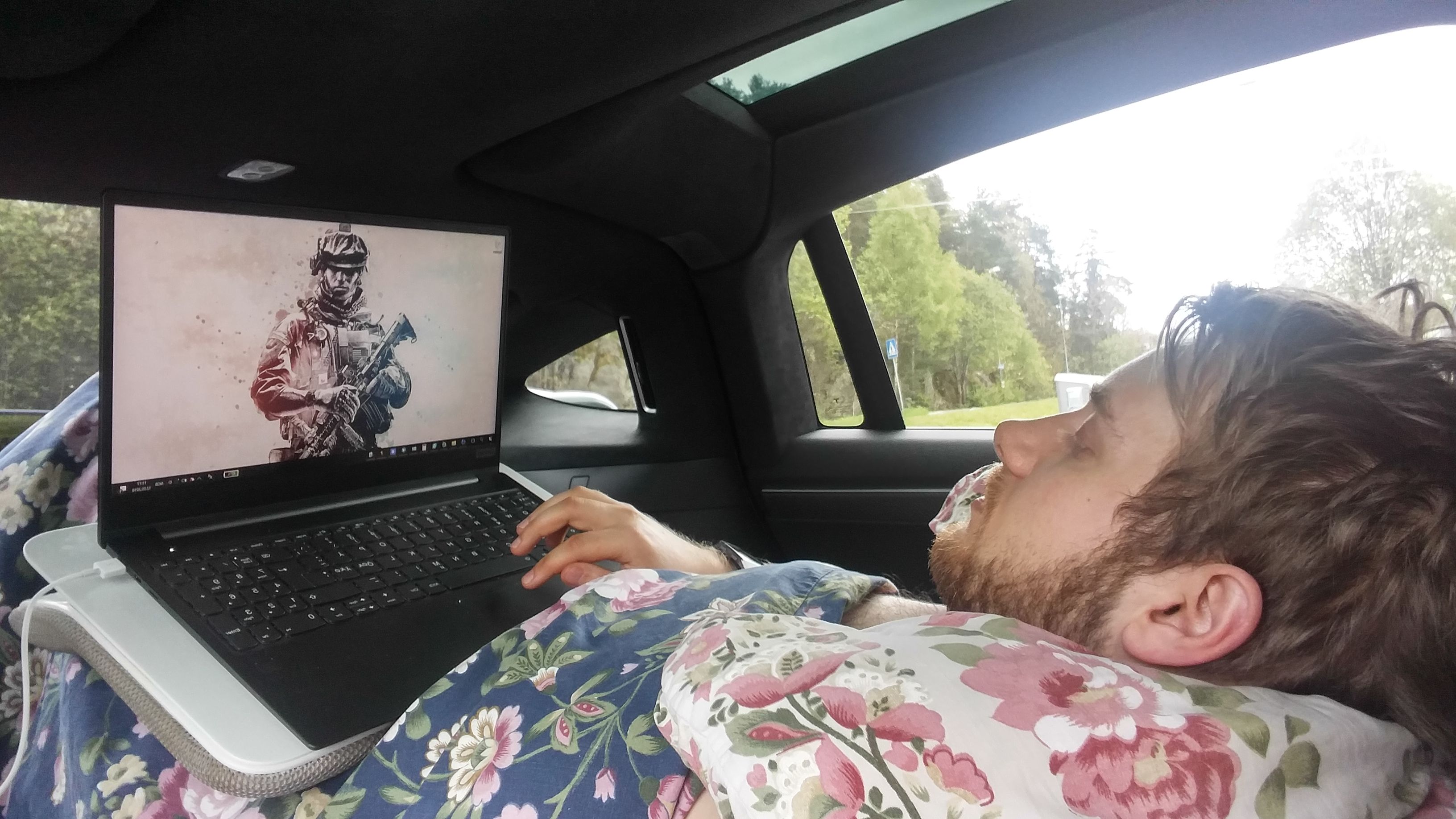 What a lazy start of the morning. Laying on a bed in a luxury car with the laptop on my lap.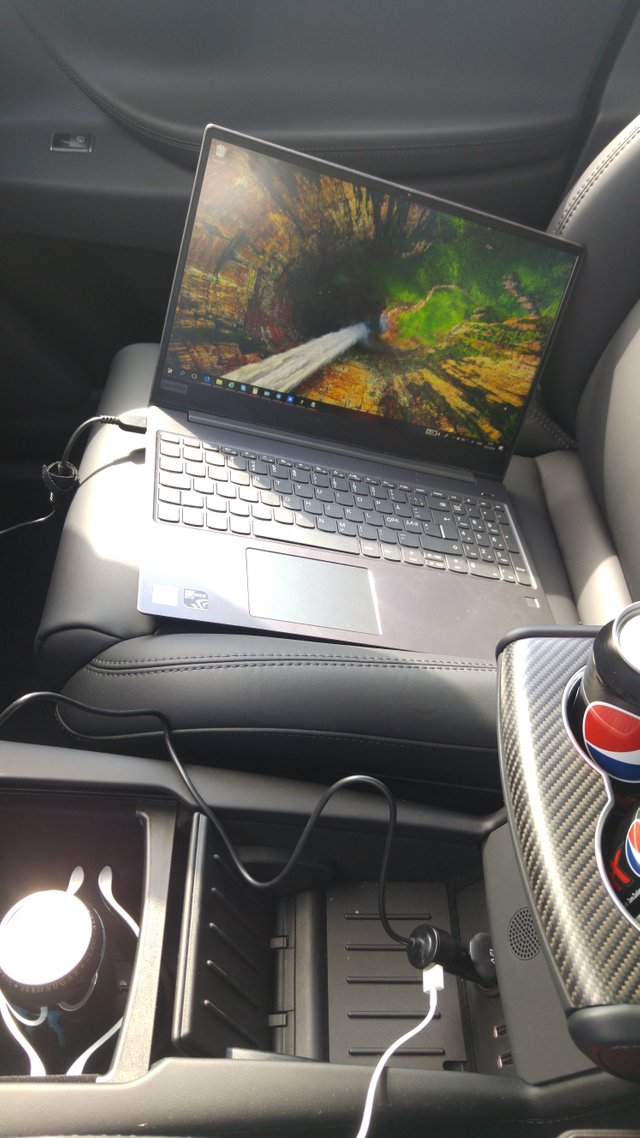 I bought a charger for my laptop from the cigarette lighter. It also has a faster usb charger than the usb charger included in the car. I did not really have to charge my laptop, it got lots of battery even after using it for 1.5 hours. I just wanted to see if it works. Better find out before going on a longer trip right?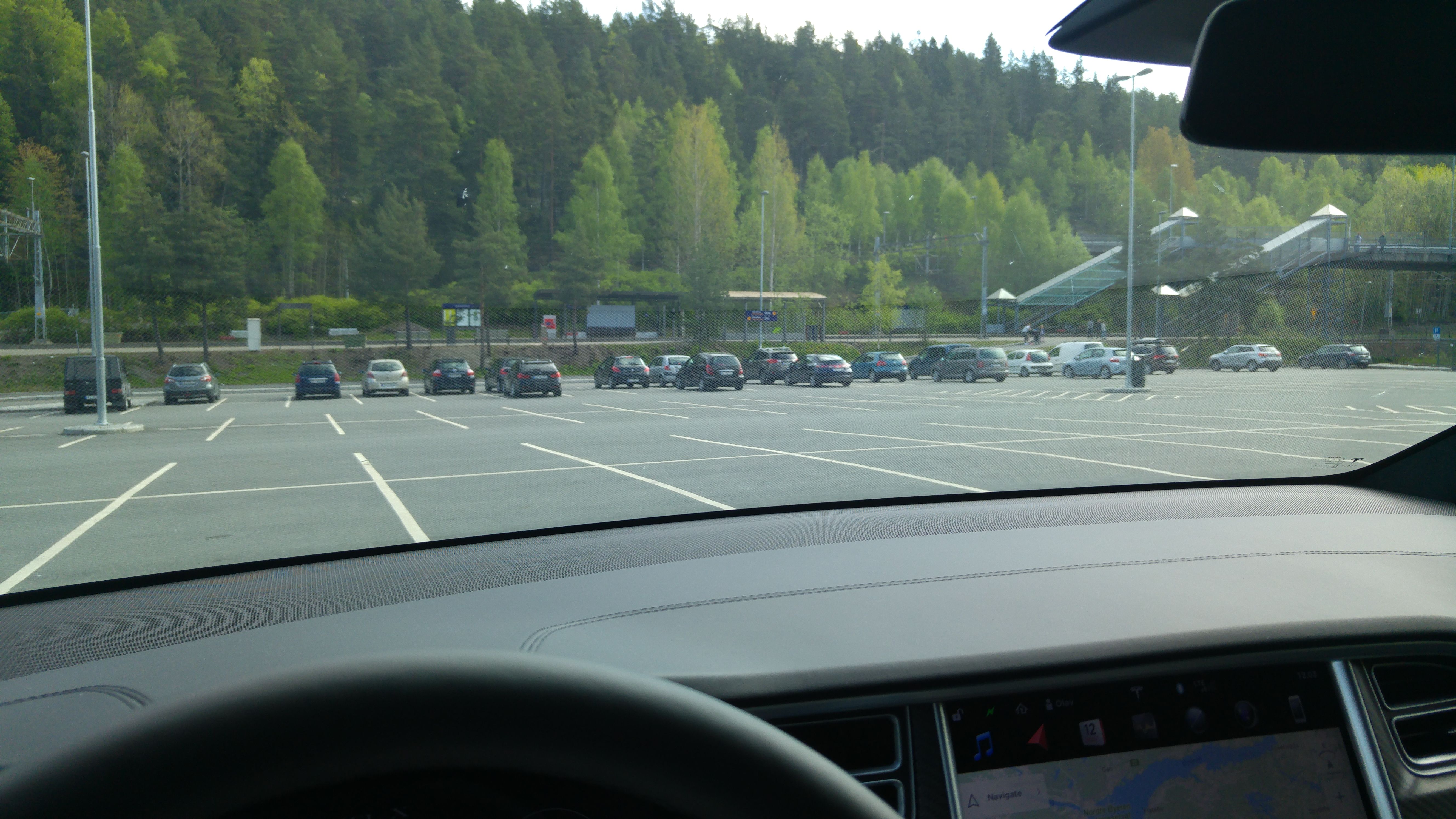 What a stupid place to sleep, right? Yeah, as far as I know nobody saw me in the car. The windows are black on the outside, for the back window and left and right back windows. The front and left and right front windows are not. So I had the big pillow you saw in a previous picture to block view inside. I had a scary moment before I fell asleep with some guys stopping car near me and talking some foreign language and opening and closing the door on their car like never ending story. Why did they open and close the door so many times. And what where they talking about? When I lifted my head above the pillow to see I felt like a spy or like a child, playing hide and seek. Fun and scary at the same time. This one guy with hoody went to the car next to me and looked at it and the charging station. Weird stuff. I was saying to myself "can he really not see me, or..." but it was pretty obvious he thought he was alone there.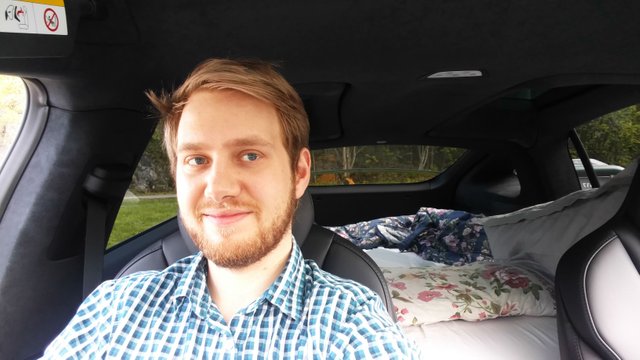 Morning hairstyle ftw! And see the mess I made in the background. I felt so free tonight. Free like a bird. Like I escaped the cage and came out to the free world to explore.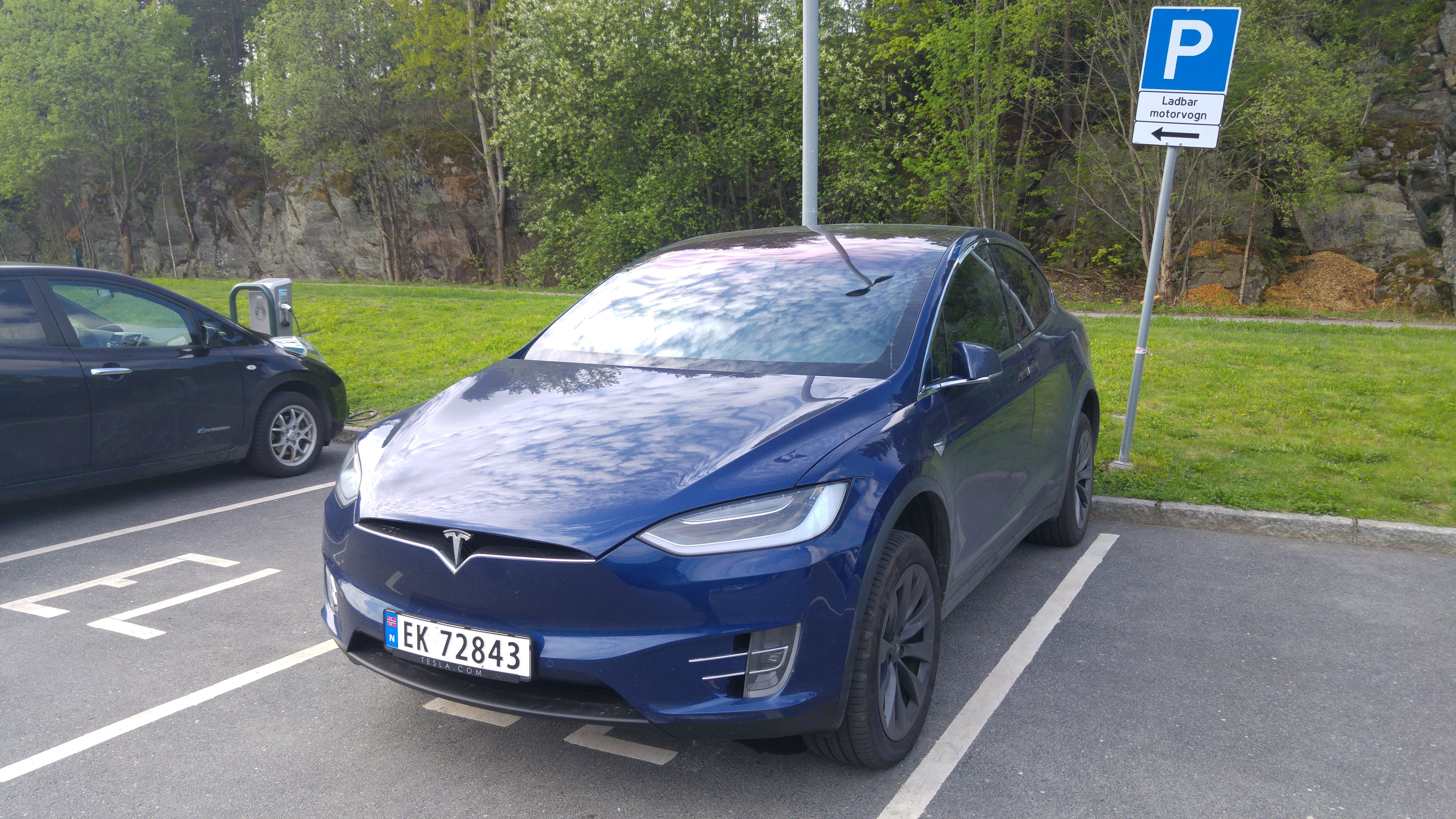 What a beauty on 4 wheels. She was my hotel one night. Now I want to do long travels with her. Maybe I will even find places with beautiful view to sleep there?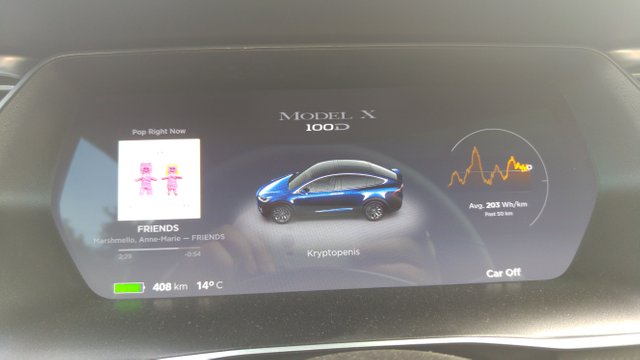 Car is fully charged. Ehhh, when I say fully I mean 90%. Batteries should not be charged above 90%, you reduce its capacity quicker the more you charge it to 100%. Did you know? Think about that next time you complain your laptop battery is dead after having used it for 2 years constantly at 100% in the charger!