Visiting my wife's family in Long Thanh, Vietnam
View this post on Hive: Visiting my wife's family in Long Thanh, Vietnam
---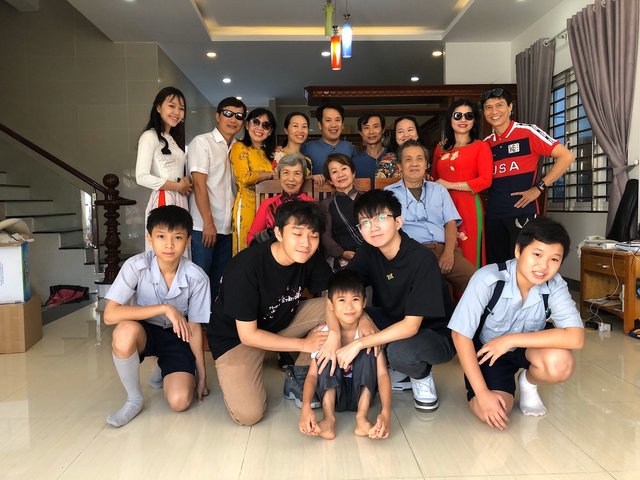 First of all, Happy New Year everyone. May the year of the bring you health and success.
With my wife and kid and my parents, we went to Long Thanh, Vietnam paying visit to my wife's family.
It's Lunar New Year period so things are hectic, especially because my wife's brother and his wife have opened An Nhien Vegan House and have to prepare a lot of take-away dishes for the customers.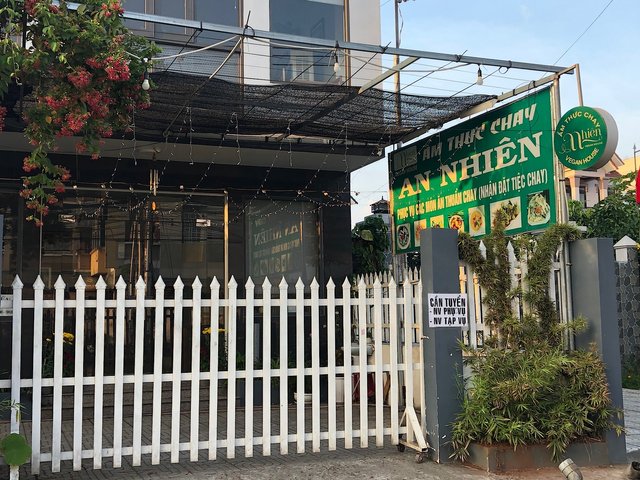 We have been giving them a hand with various little things around the place. It's crazy how much work is involved in some Vietnamese dishes. For instance, in the photo below, I was spending hours with other kids peeling scallion heads in order to pickle them later on.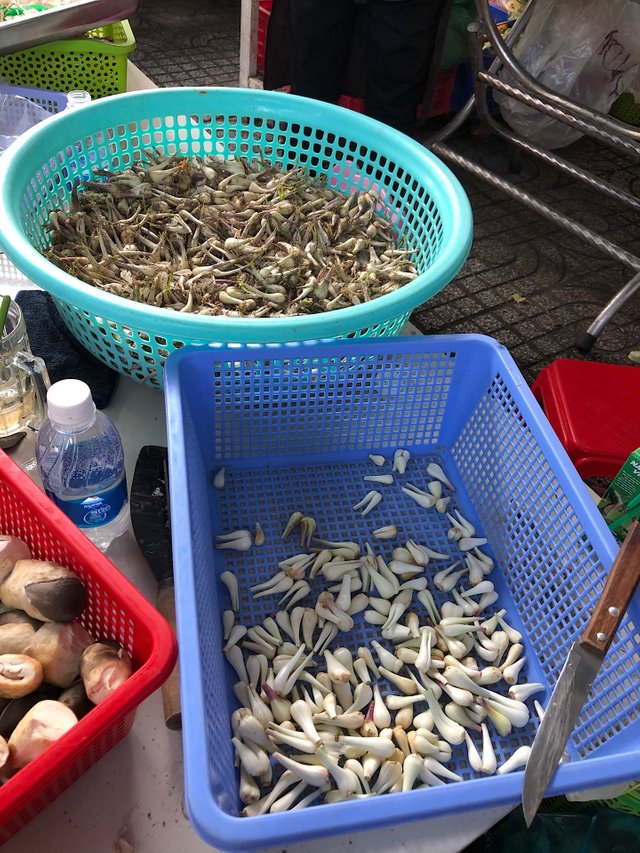 I also practiced cutting coconuts open for drinking their lovely water. Drinking fresh coconut water is such a pleasure.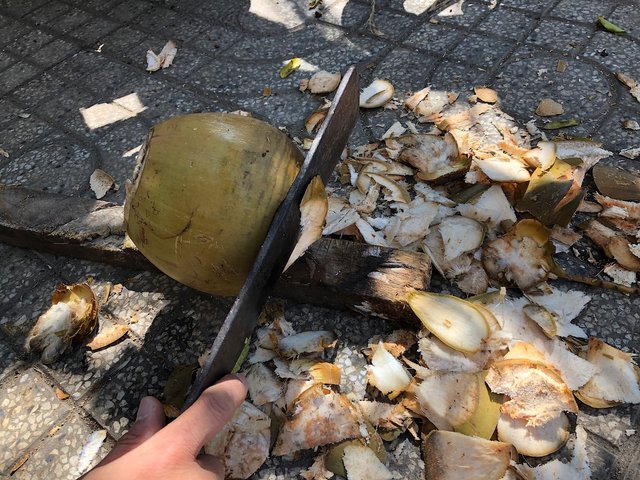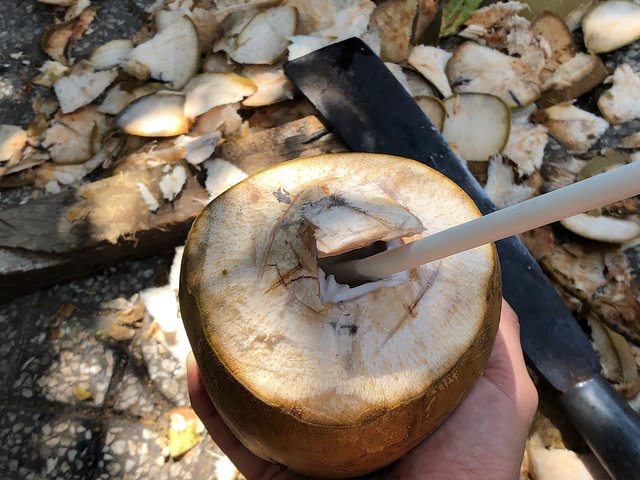 This morning, the whole family was preparing Bánh Tét, a sticky rice and mung bean cake that is a traditional Lunar New Year dish. My mum was cutting sections of banana leaves for me to wipe them clean, then two of my sisters-in-law were wrapping the sticky rice and mung bean inside the banana leaves. My wife, her mum and brother were then finalising the packaging by tying cake with strings made of bamboo skins.
The cakes are still cooking since about mid-day and will be there until probably tomorrow.
After lunch, I went showering the family dog who's in charge of guarding the house at night. Apparently, he didn't mind me and my son and was happily letting me wash him.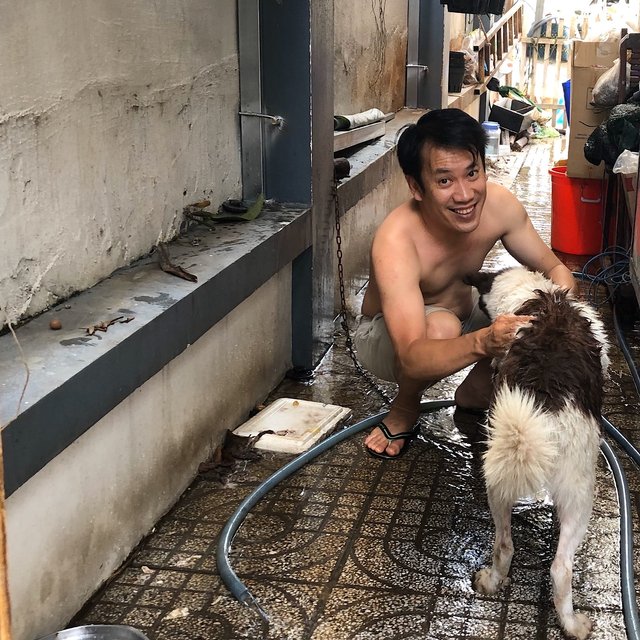 It's great to see everyone again, last time I saw them was about 6 years ago and all the kids have grown up into teenagers now. Things have changed a lot and for the good so it's awesome.
We are soon to go back to Australia and will be missing everyone a lot.