Okay, I'll grab my camera!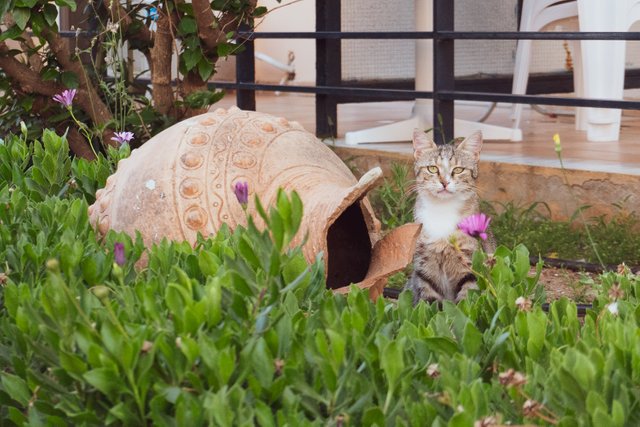 I am travelling. Wasn't feeling like exploring or photographing anything yet. I have just been chilling on my balcony and enjoyed the food in the hotel. I still have plenty of time to go see stuff, I think... Also, I have been here before...sort of.
But when I went for some groceries, I saw this cat. He really wanted my attention. Lucky for him, I had my camera with me (just in case). So I dusted it off and snapped a picture.
I'm terrible at keeping secrets so plenty of you will already know where I am hanging out. But if you don't... feel free to guess. @soyrosa started this: #destinationunknown