Waltzing Flamingo
I seen bears dance and parrots to but I had no idea that Flamingos could waltz. One of the feature attractions at the Bahama Zoo is the dancing Flamingos.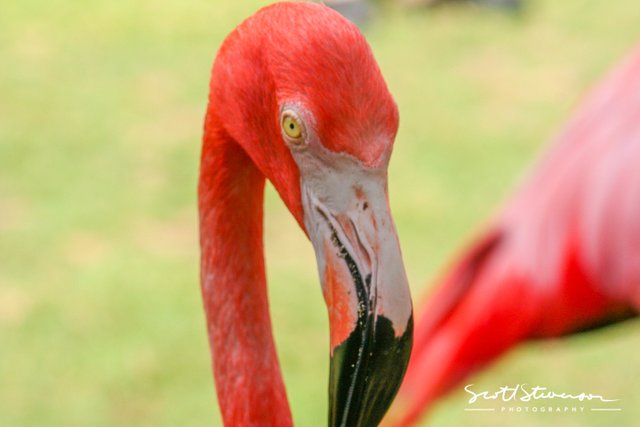 These unique and very pretty birds are also very smart and can retain information very well. The trainers at the zoo spend days selecting the right birds and then training them for the shows. These particular Flamingos are unique to the Bahamas and their population was in steady decline for a number of years however they are now no longer threatened.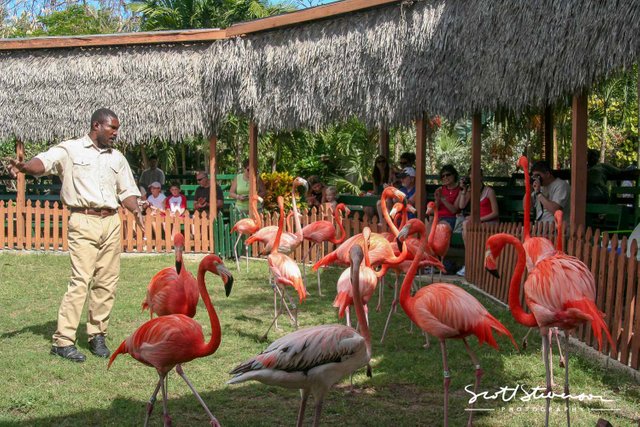 I have some pretty strong feeling about animals in captivity however these birds are part of the Ardastra Gardens & Zoo in Nassau, which is both a nature conservatory and zoo. They have a decent track record to helping injured animals and education but still house non indigenous animals which is disappointing.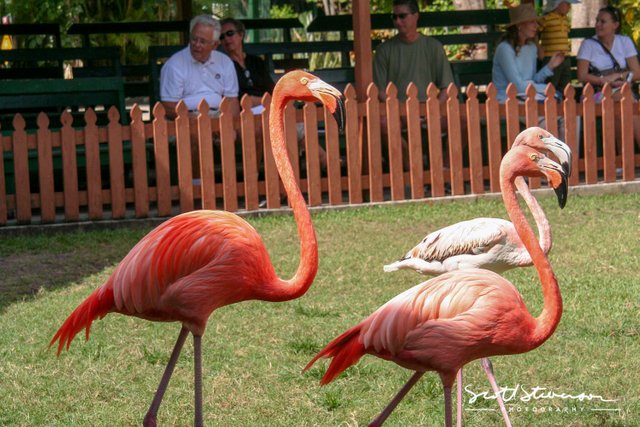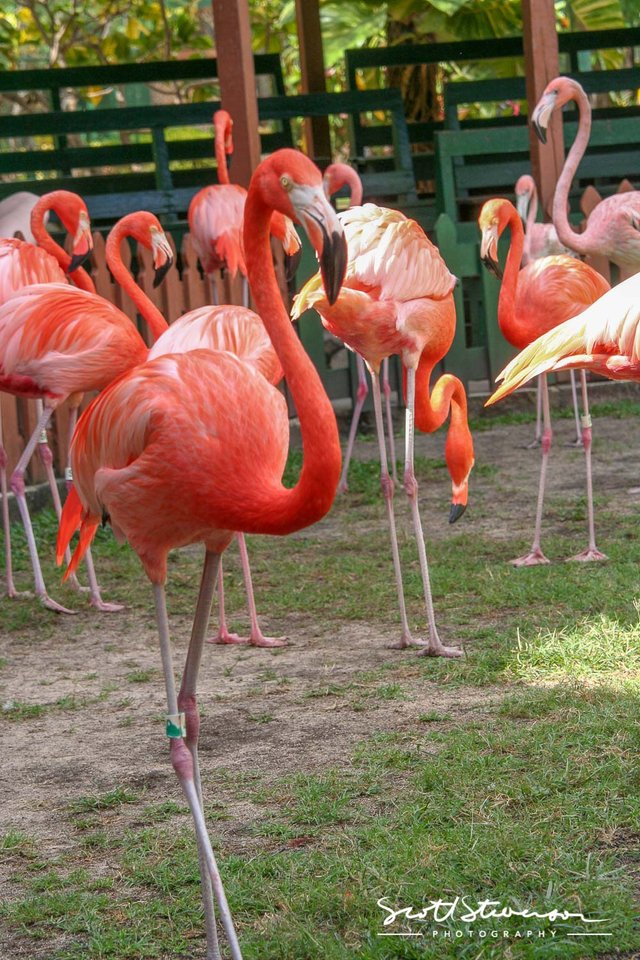 If you are in Nassau, heading to the gardens is a fun experience if you have never seen some of the more unique animals that reside in the Caribbean. Education is important and the Flamingo so is pretty fun.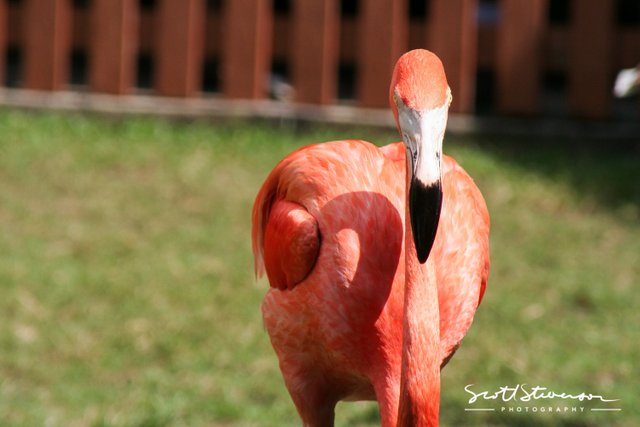 Thanks for reading and have a good Monday.
Scott
For more images and stories - http://www.scottstevensonphotography.ca/