One of my favorite pics from Kyoto, Japan.Are you travel here?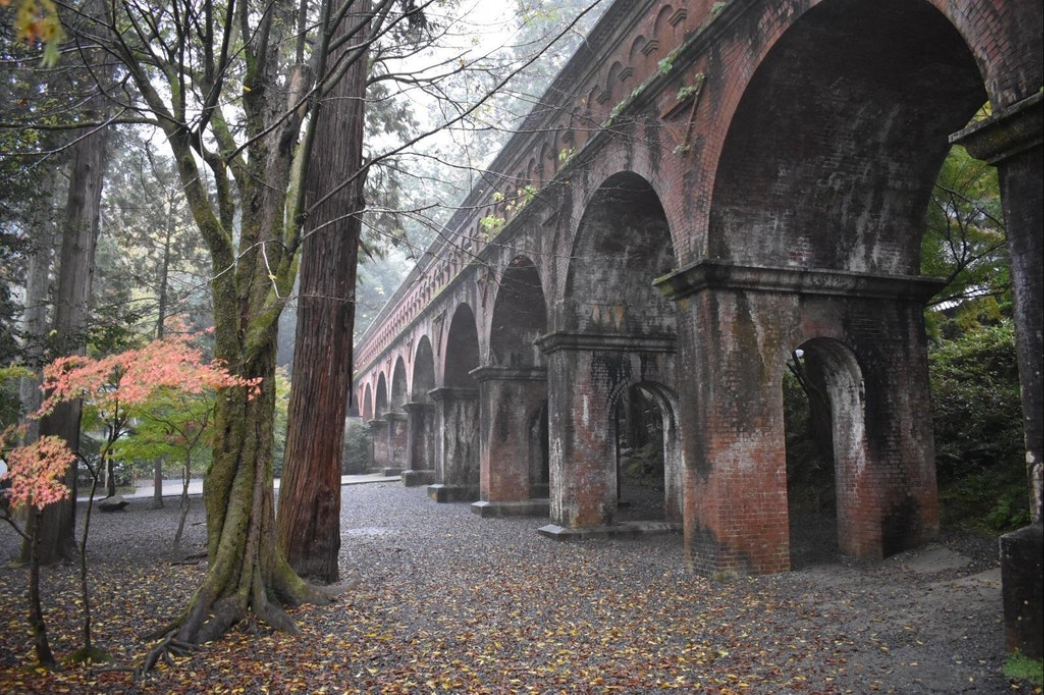 One of my favorite pics from Kyoto, Japan.
Wow! That place is beautiful! I went to Japan earlier this year and was blown away by Kyoto and I never even saw this place! If you don't mind my asking, how would you say it compared to somewhere like the Kinkaku-Ji shrine?
I just spent a month in Kyoto (that's my blog above--thanks for the mention) and would reiterate/underscore/whatever Fushimi Inari at night.
We stayed at an Airbnb near Fushimi Inari, and it was more crowded than I'd ever seen it (and it's regularly pretty crowded). The only respite from the crowds was late at night or before 8 a.m. It's probably not quite as bad now given that its mid-December rather than the heart of fall colors season, but I was still taken aback by the crowds.
My professor told us on a trip to Kyoto that this aqueduct (19th century) was built specifically in imitation of western architecture. This was very common during the Meiji era as Japan was rapidly modernizing by importing Western ideas.