Bunhwangsa Temple in Gyeongju, Which was built in Shilla Dynasty.
I'd like to introduce you Bunhwangsa temple built in Shilla dynasty.
It was recorded that this temple had been built 634 AD at the reign of Queen Seondeok.
One of interesting thing in Shilla dynasty was that the Queen had reigned her country.
I can't remember the Queen reigned country in ancient ages.
I think it must be very rare case.
But there were several Queens in Shilla dynasty who directly had reigned her country.
I'd like to have a chance to post on the Queens in Shilla dynasty.
Except Shilla dynasty, there were no such case in Korean history.
Bunhwangsa had been built in 3rd years of Queen Seondeok.
Bunhwangsa was one of the largest temple in Shilla dynasty.
It was a center of Buddhism at that time.
It had been recorded that Bunhwangsa was very large scale.
But it had been destroyed twice in history.
The first was the invasion of Mongols. Goryeo had suffered the severe destruction by Mongolian Army. Goryeo had resisted against the invasion of Mongols. In that circumstances, Bunhwansa was burned by the Angry Mogolians.
After the war against Mogolians, the temple was reconstructed, but the scale and size was not so large as before. Gyeongju was no longer the capital.
Even though Goryeo kingdom had believed in Buddhism as national religion, they couldn't repair every temples destroyed in nation wide.
Second destruction was by the invasion of Japanese in 1592 AD.
Bunhwangsa temple was totally destroyed by Japanese Army.
The current building in this temple had been built after the war against Japanese.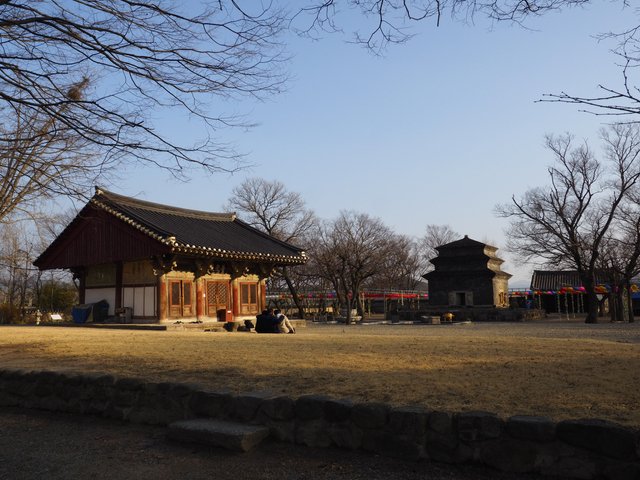 Now there are two buildings have historical meaning in Bunhwangsa temple.
One is the main building for pray, and the other is the pagoda.
The pagoda was only original Archiecture of Shilla dynasty. I'd like post the pagoda next time.
It looked very old as seeing at once. It was not permitted to take the photo of inside.
It was a pity that there were very precious sculpture of Buddha inside.
So I took the pics of the building which had the characteristics of Choson Dynasty.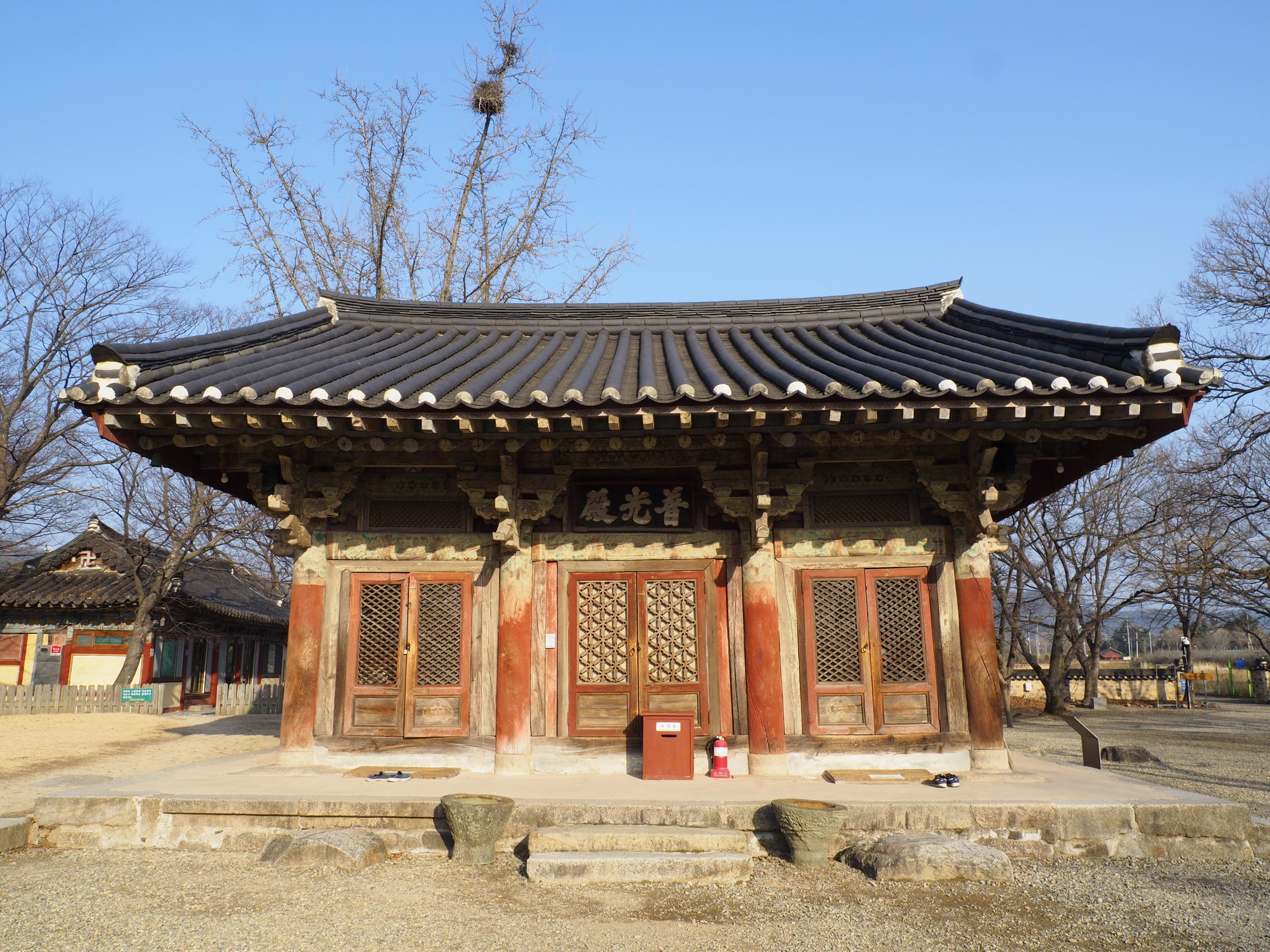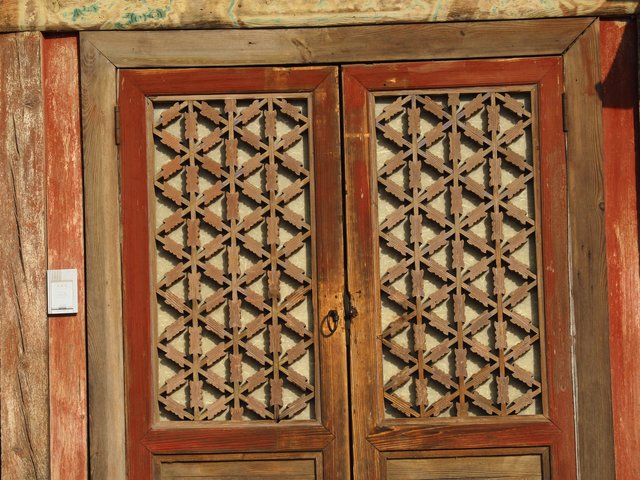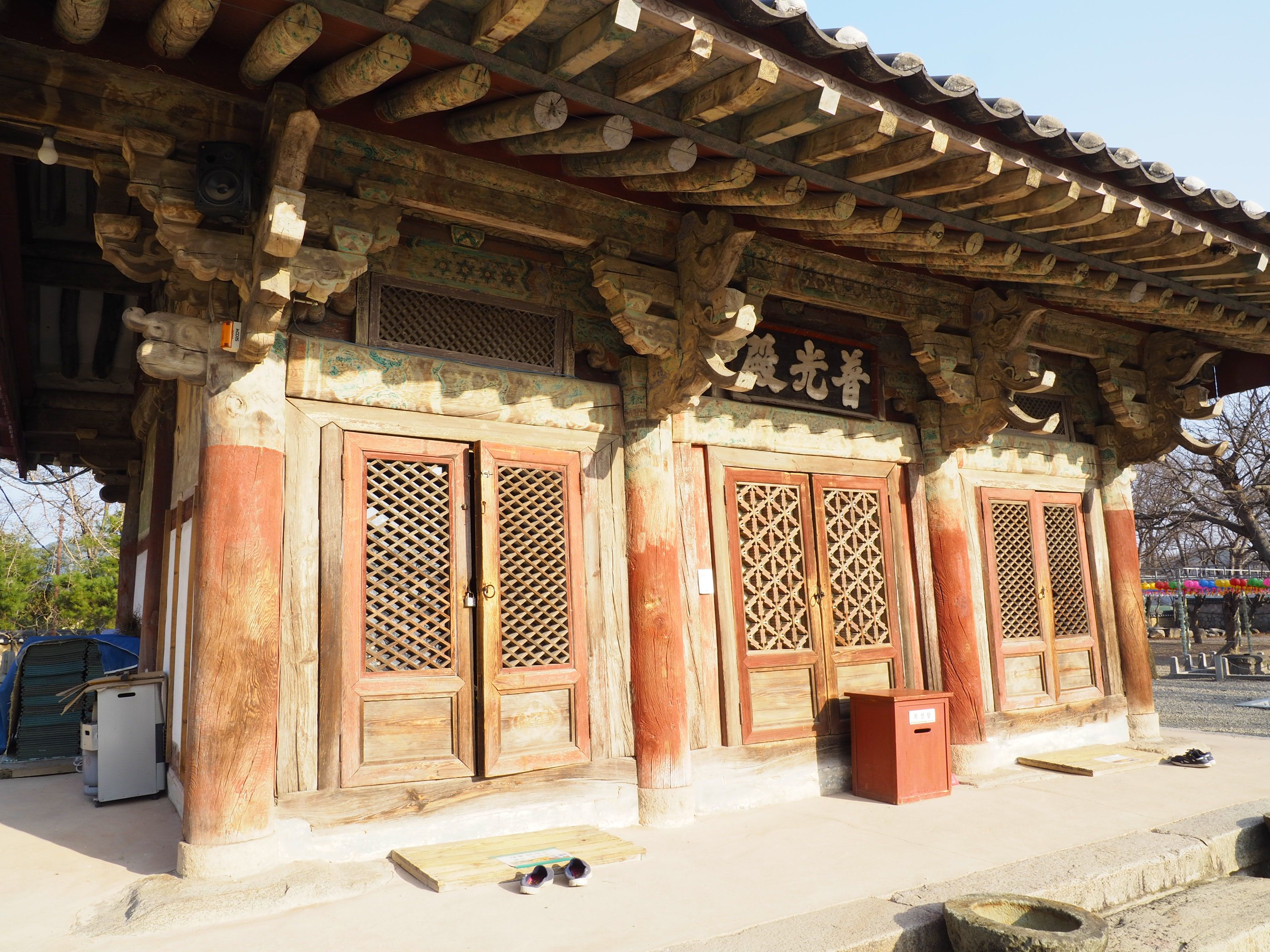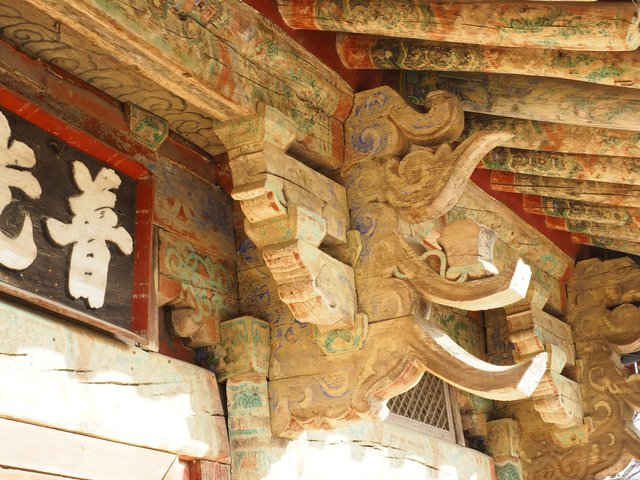 Around the building, there were some stone relics of Shilla dynasty.
Below was the stone well which was very well preserved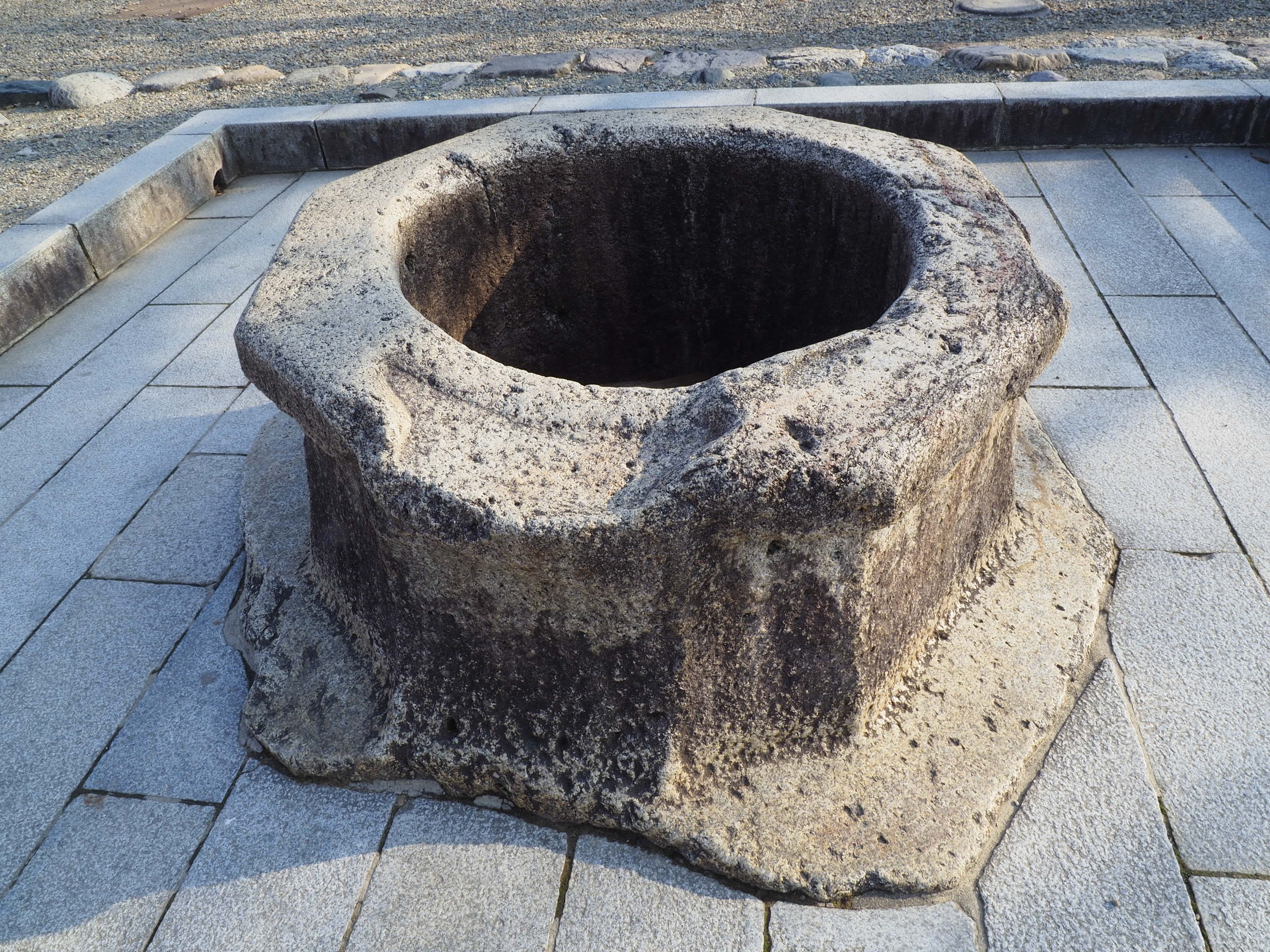 Along the wall, there were lots of stones which must had been the parts of the building.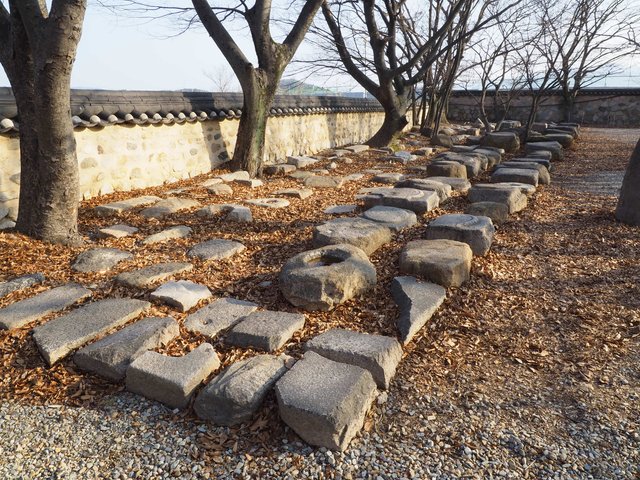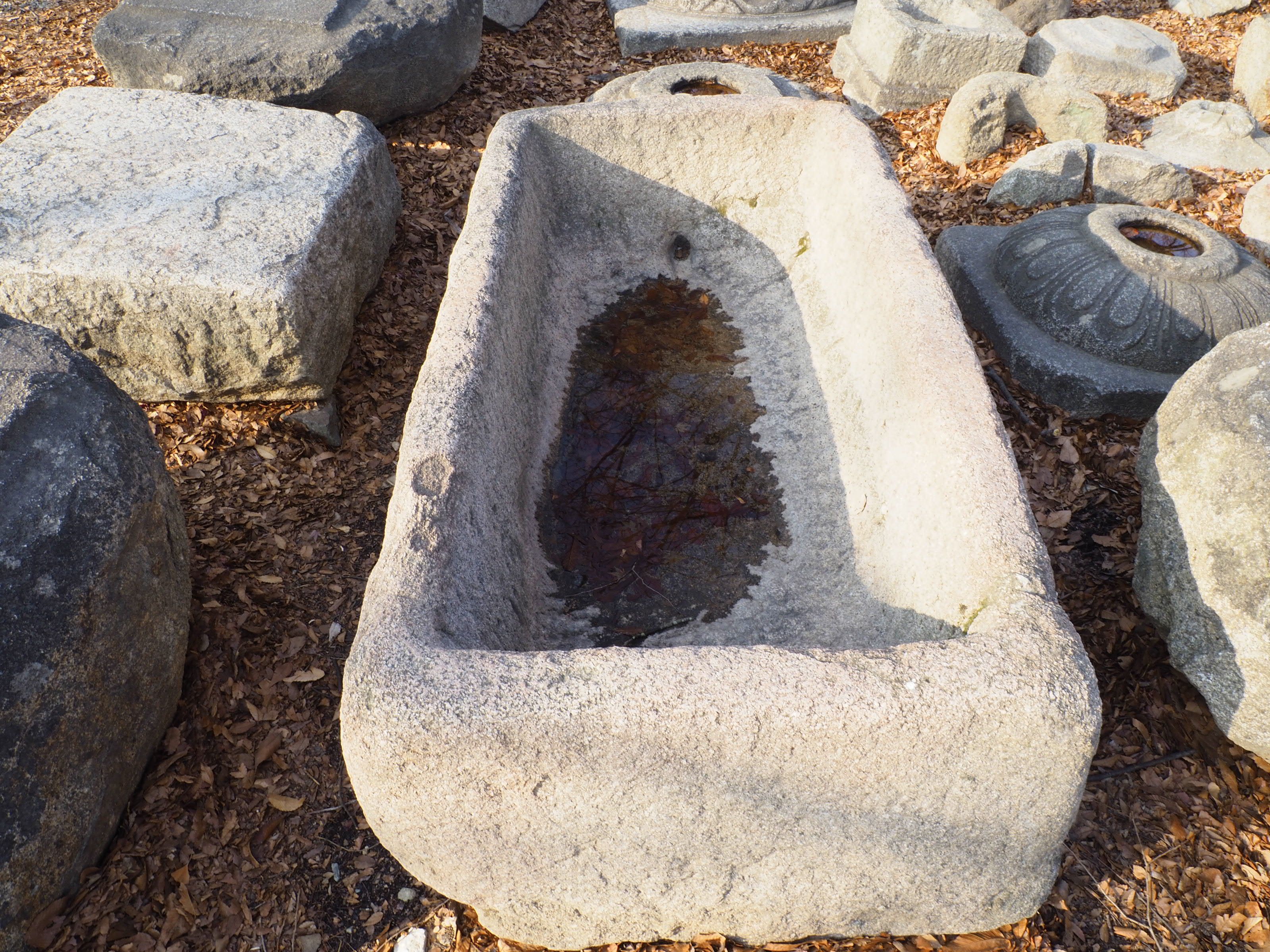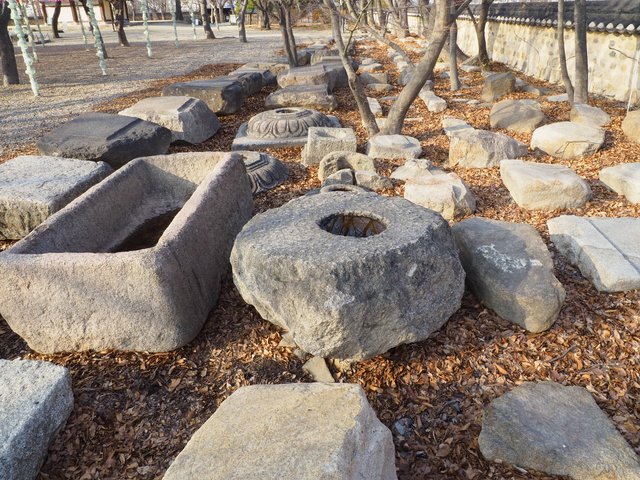 When looking at the stones by the wall, how the destiny of fallen kingdom is sorrowful.
Sitting on the stone, I had imagined the glory and the misery of History.
Thank you for reading.