The Best Place Of The Fortress Wall "Hwa Sung" 華城
Hwa Sung means splendid fortress.
My mom guided me to the Main Gate of Hwa Sung in the name of Jang An Mun which meant Long Peace Gate literally.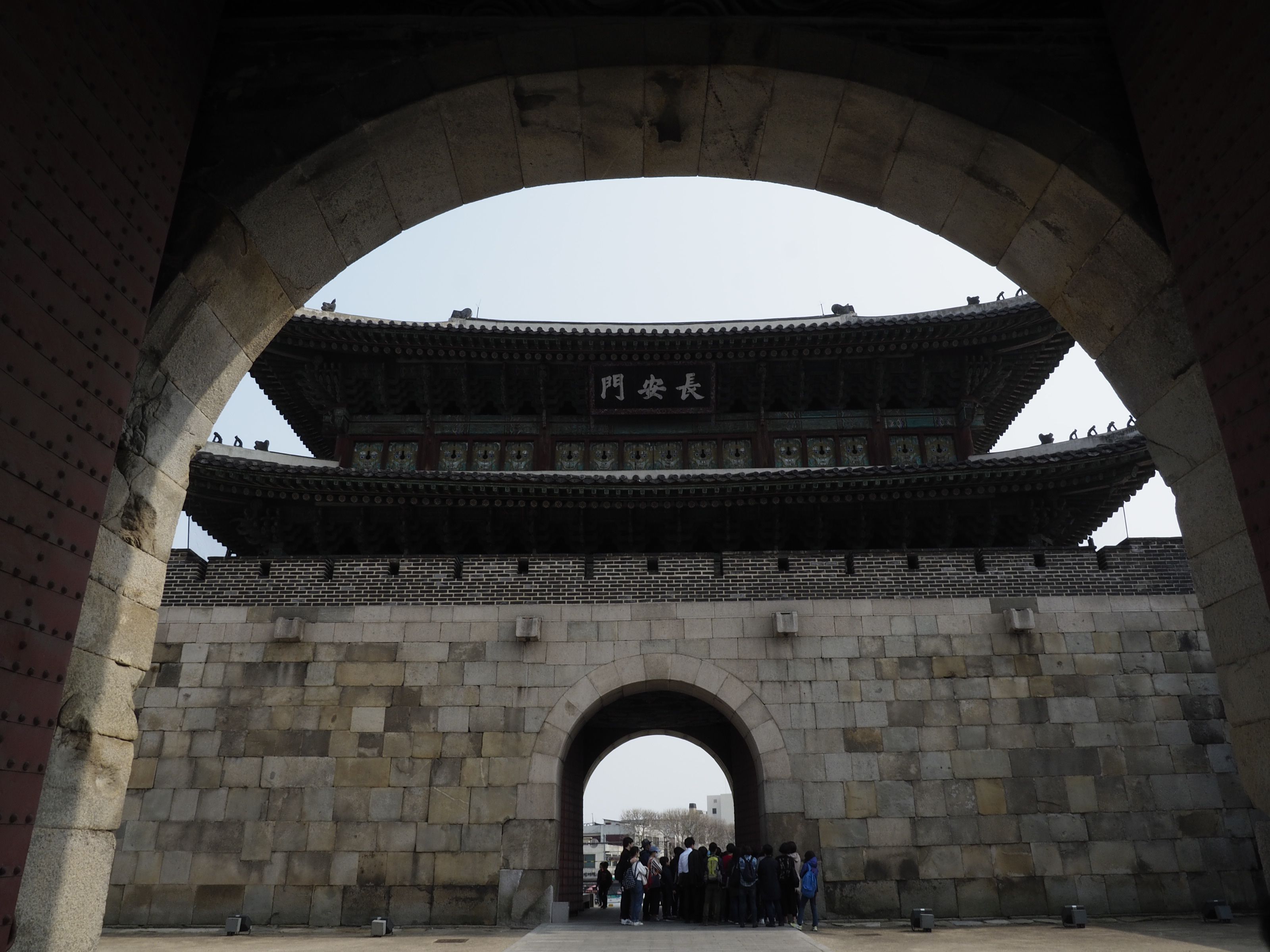 She have visited Hwa Sung several times to sketch for her drawing.
So she knows everyplace in Hwa Sung. She was an expert in Hwa Sung.
For me, it was second time to visit here.
She leaded me to the most splendid place in Hwa Sung.
It was a main gate of this fortress.
It was two story wooden building on the stone wall.
It seemed to be well designed.
I could feel the glory of King Jung Jo
I could see the main gate far away. The gate looked to have a dignity of King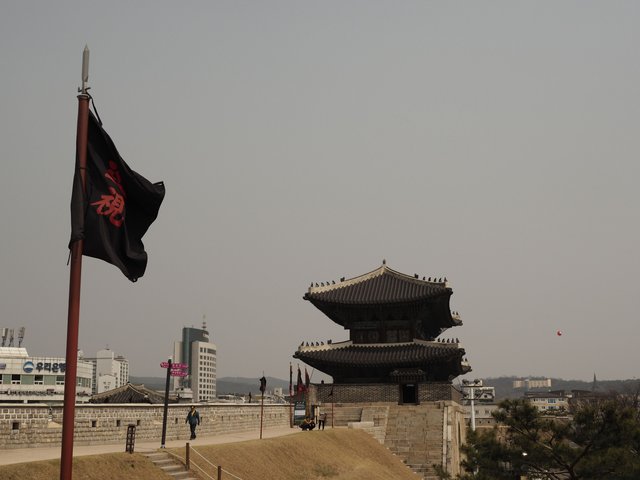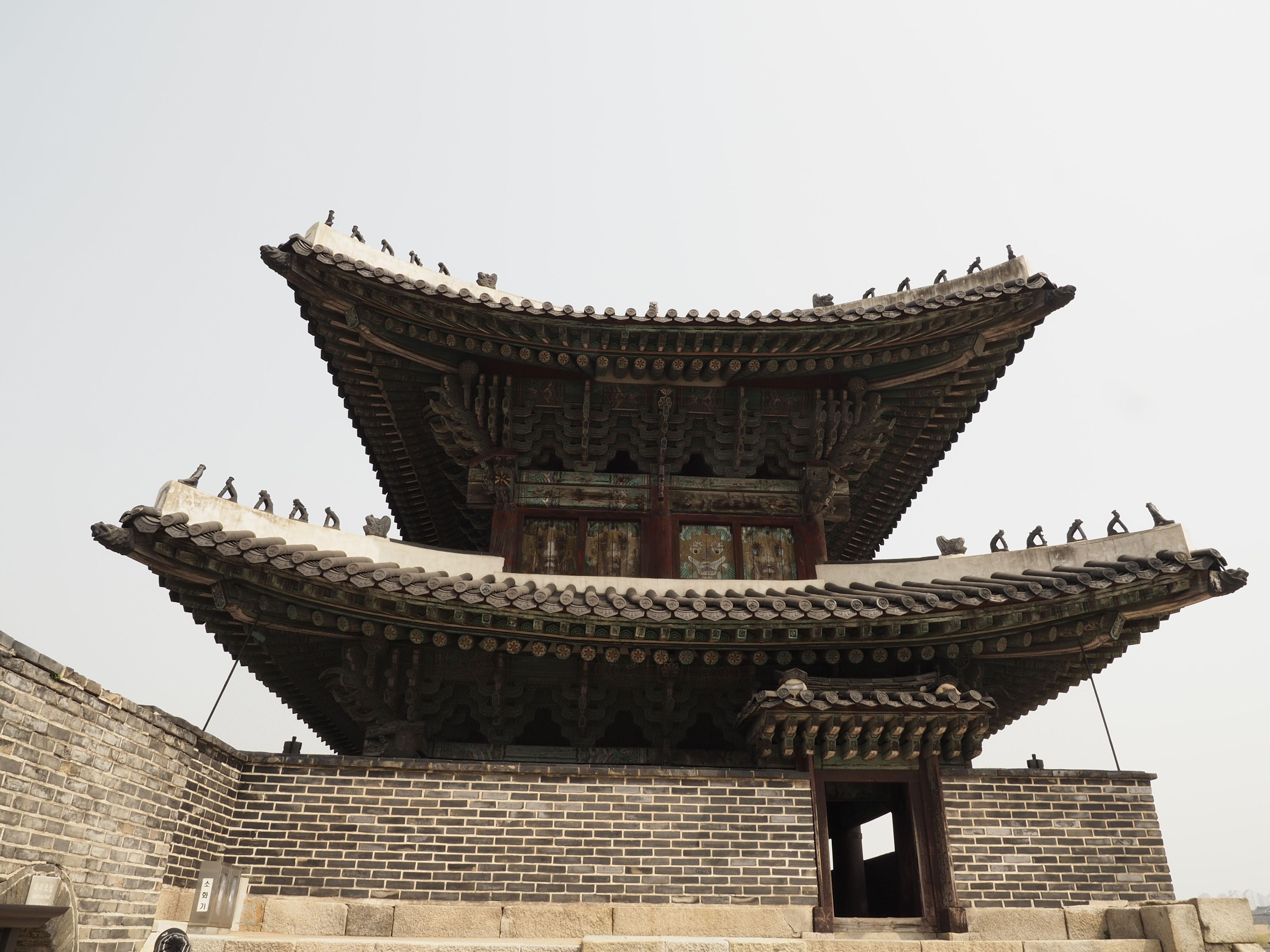 I came closer to the gate and took some photos of the decorations.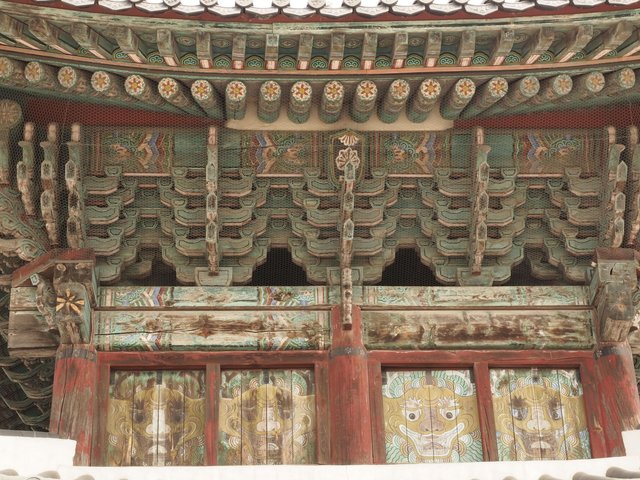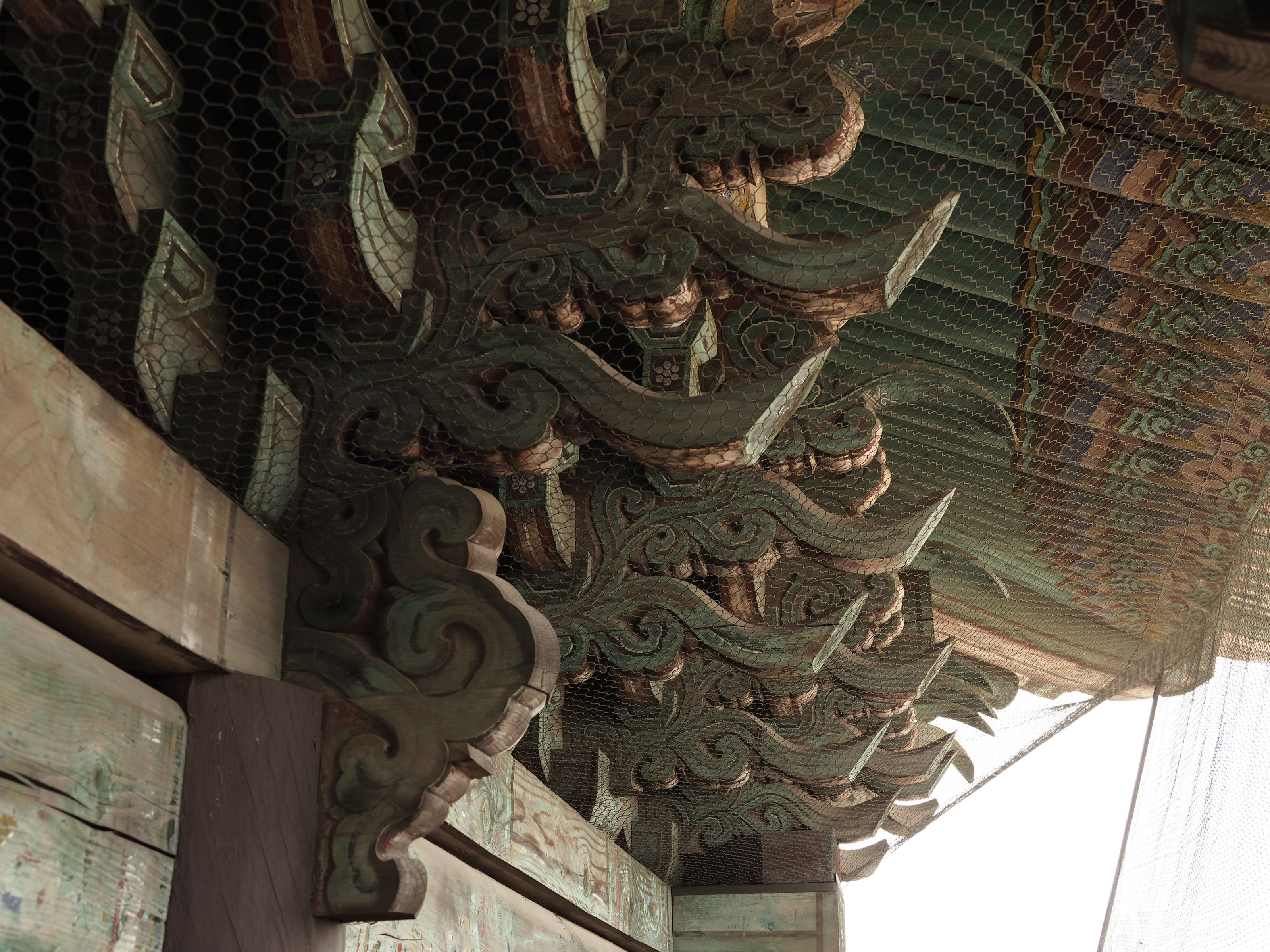 There was a wall protecting main gate with round shape.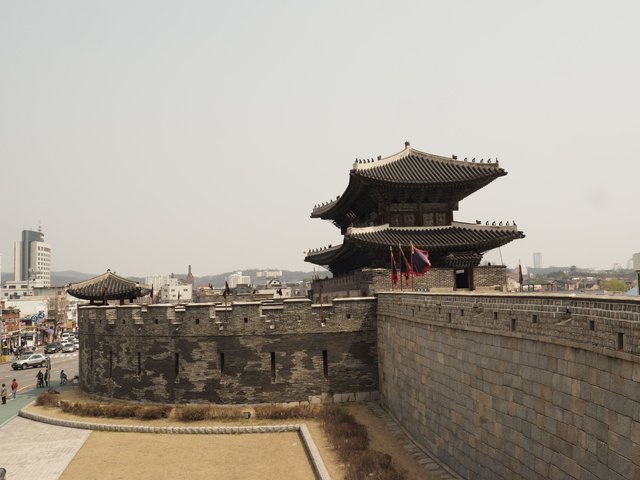 I walked along that protecting wall.
![_3310336.JPG](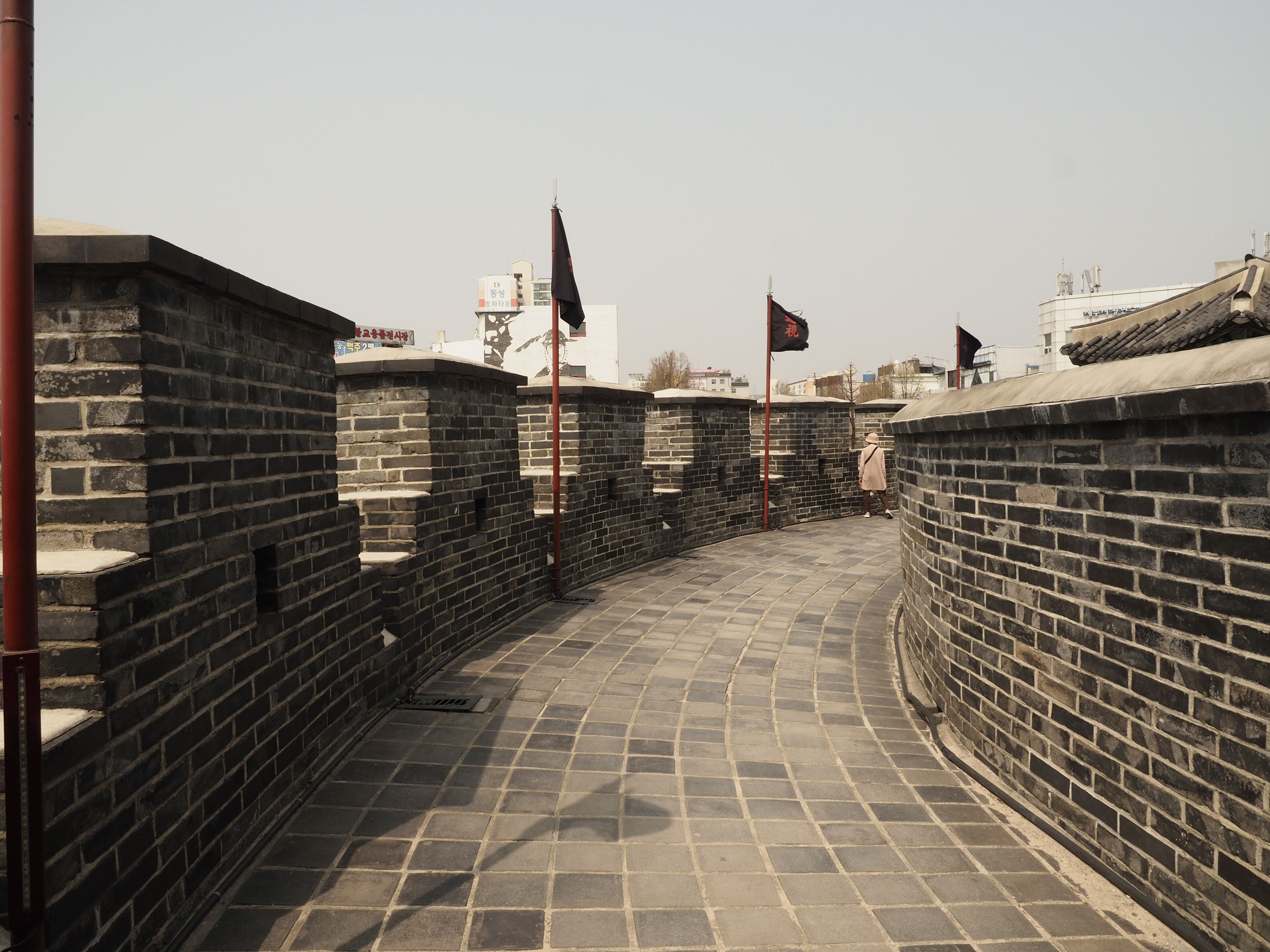 At the center of the wall, I took the photo of the main gate.
The appearance of main gate shown through the window of protecting gate was really awesome for me.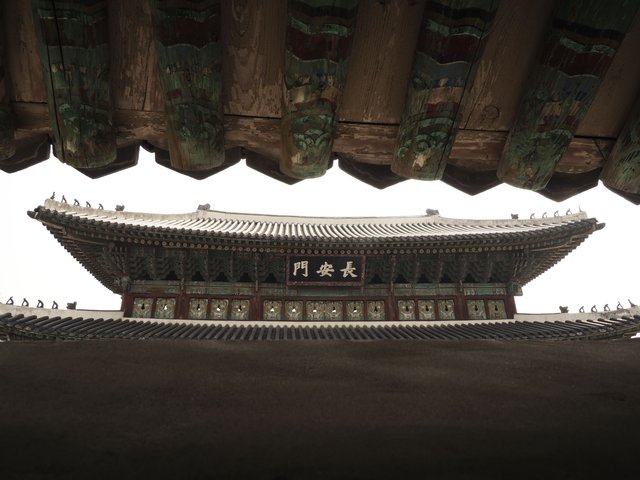 The inside of the main gate building was so cool.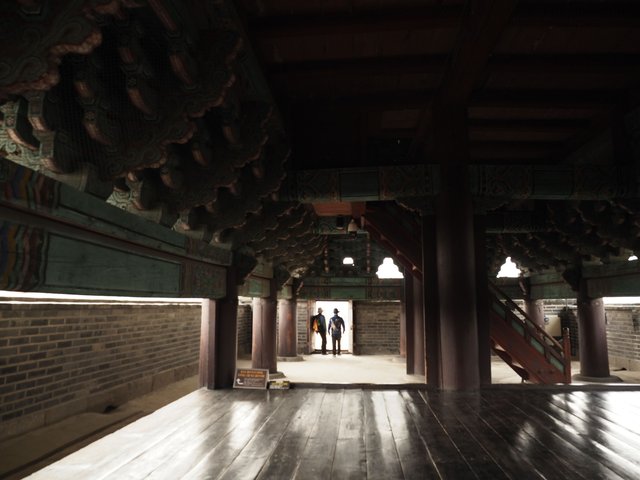 After looking inside, mom and I went out from the wall.
There I could take the whole appearance of the main gate.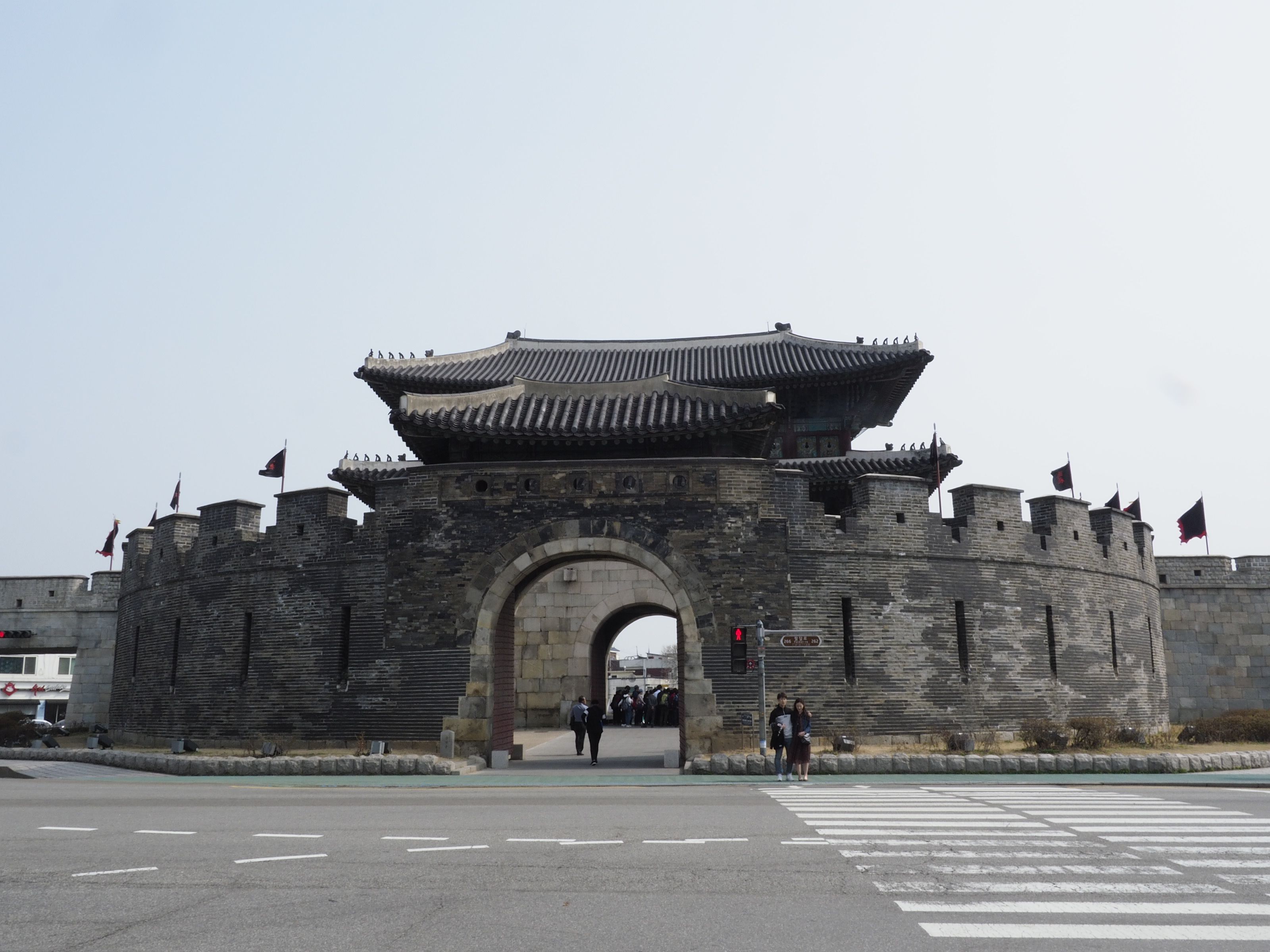 Below is the gate through the gate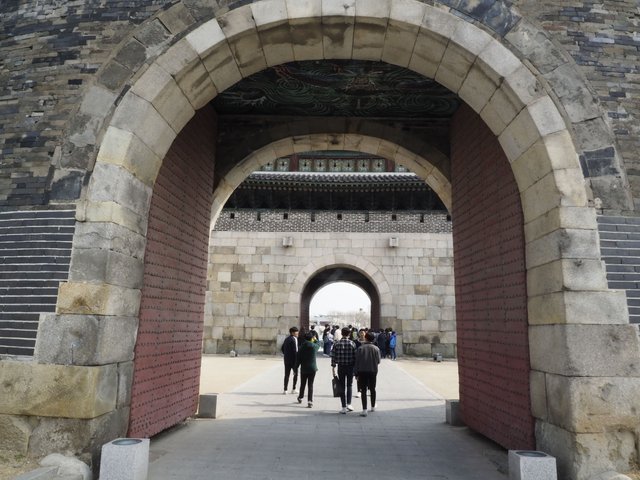 There was a wall connected with the either side of the gate. That wall made me take the photos. It was just awesome.
It seemed to have a perfect scent of history for me.
So I pushed the button.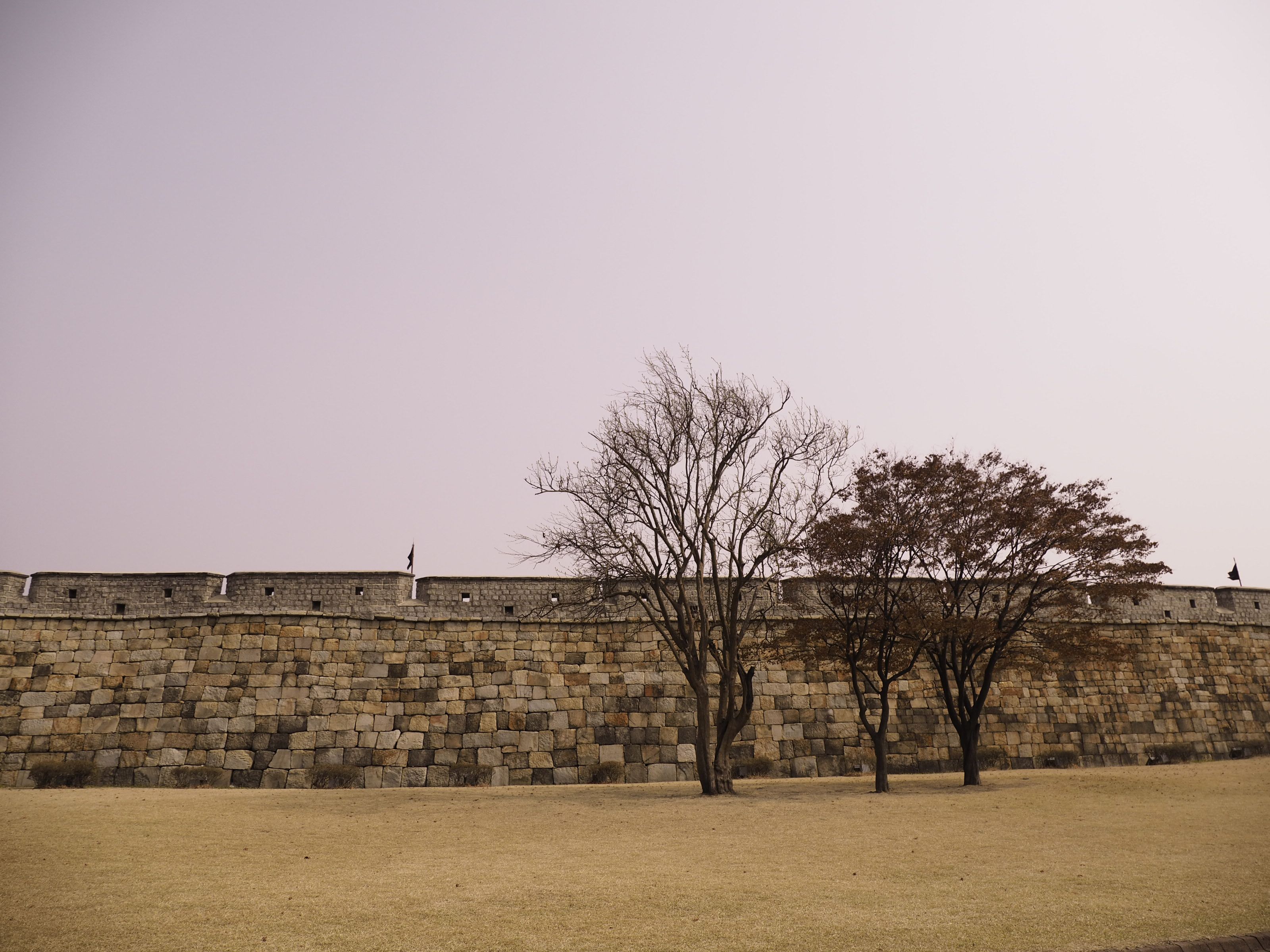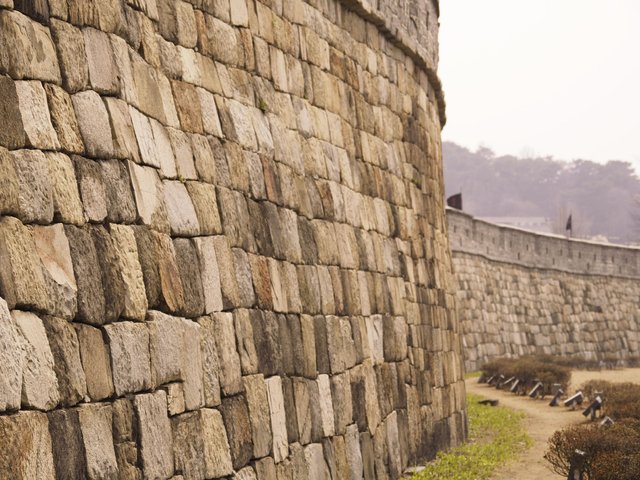 After finishing Spring picnic, we returned to home.
Thank you for your reading.