Beautiful temple - Wat Uposatharam, in Uthai Thani province, in the North of Thailand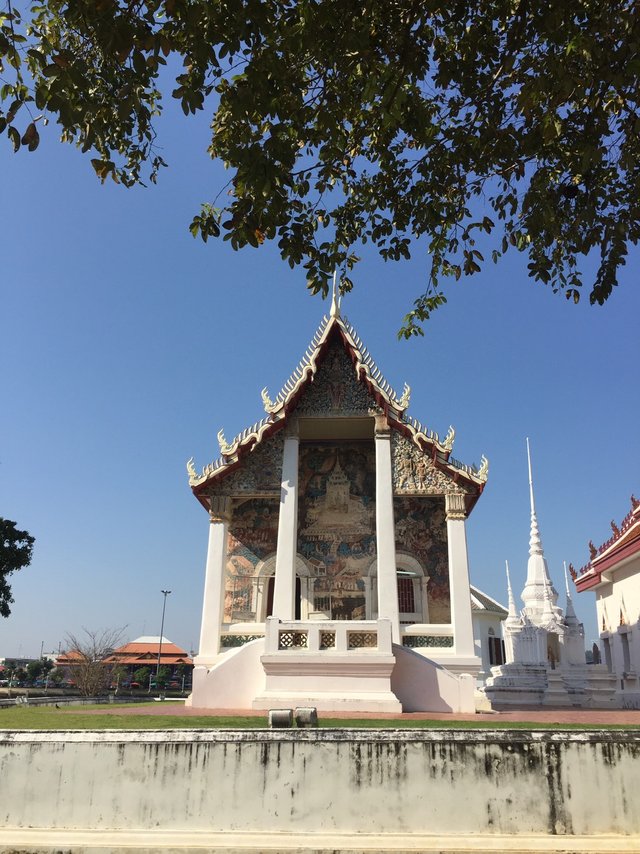 As there are many interesting things and beautiful buildings in Wat Uposatharam, refer to my post,
https://steemit.com/travel/@tangmo/a-bicycle-and-magnificent-sunset-at-wat-uposatharam-uthai-thani-province-in-the-north-of-thailand, I would like to show you more new photos of this temple today.
As I said before, if you love architecture, you would certainly love this temple.
The Viharn and other buildings, including the white pagodas with various styles and shapes, are attractive with magnificent architecture.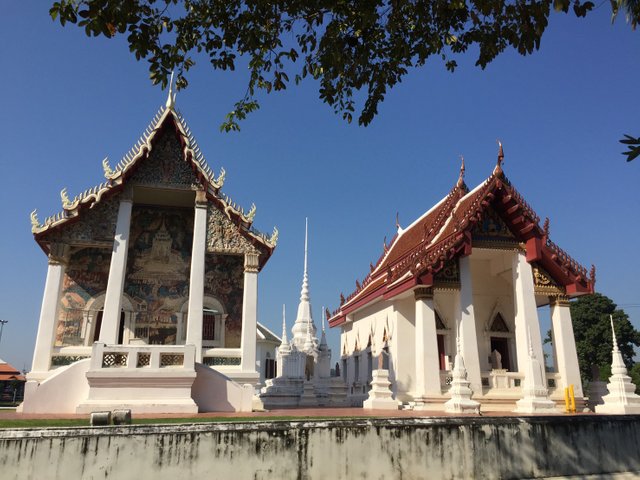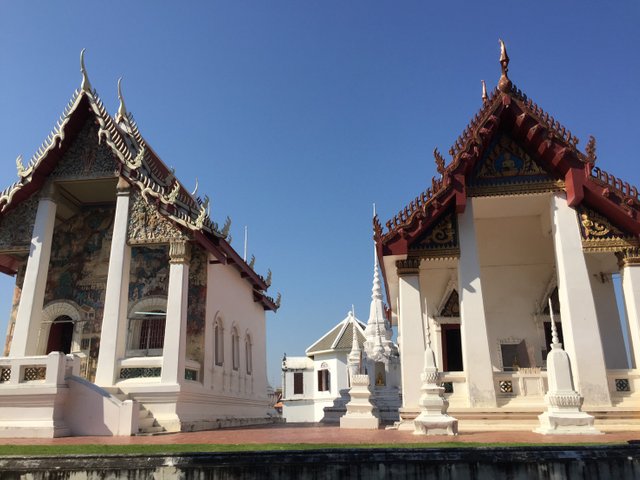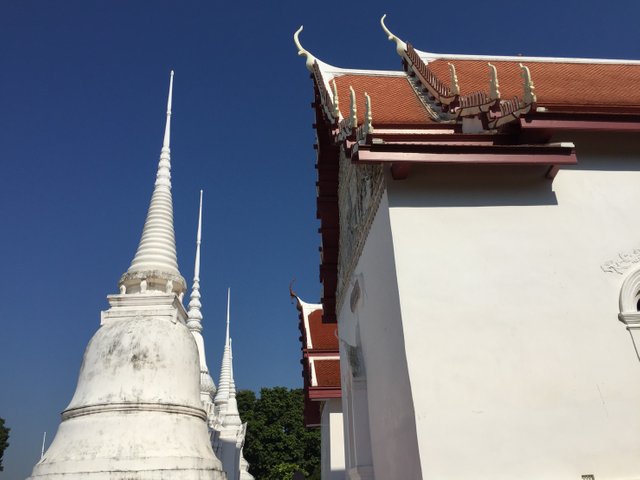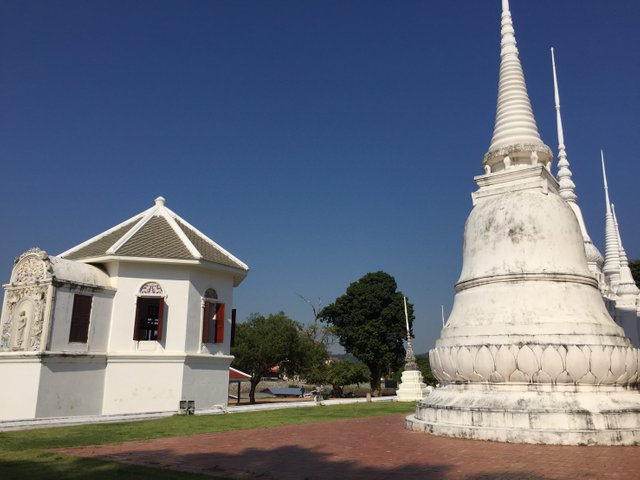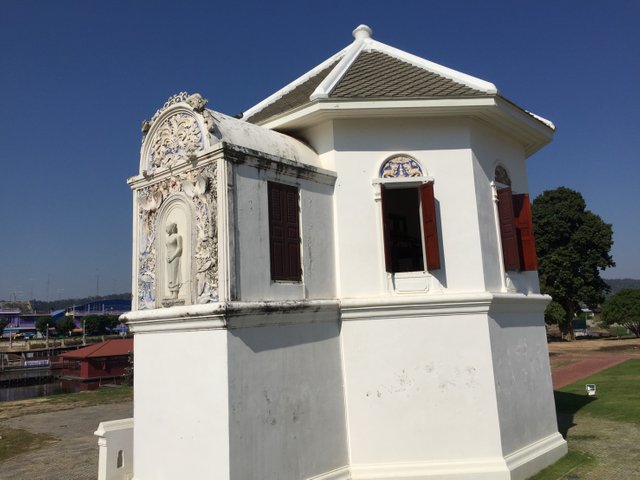 The mural paintings both outside and inside of the Viharn are marvelous.
They described well the story of Buddhism and the ways of life of our Thai local people in the old days via the arts.
The paintings may look old, but they are valuable for history and especially for our minds.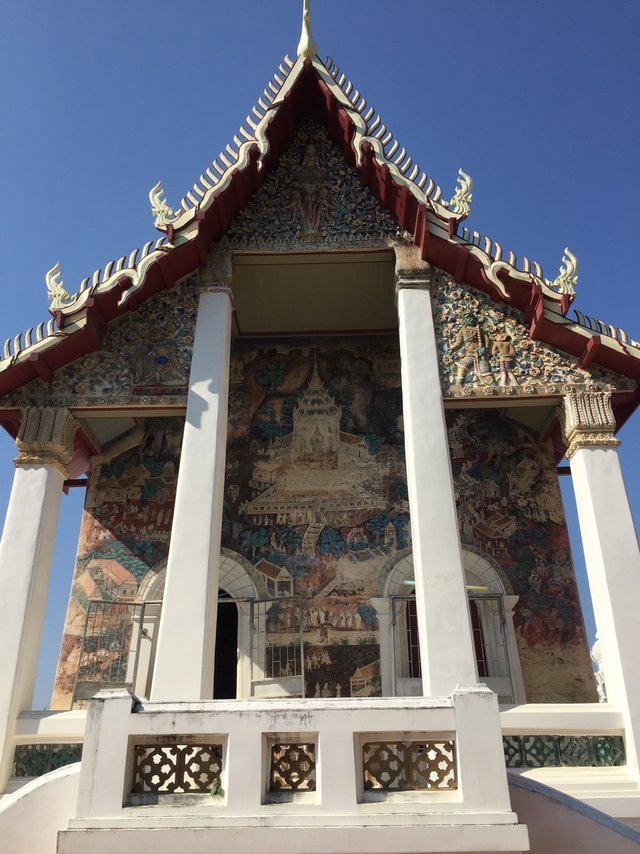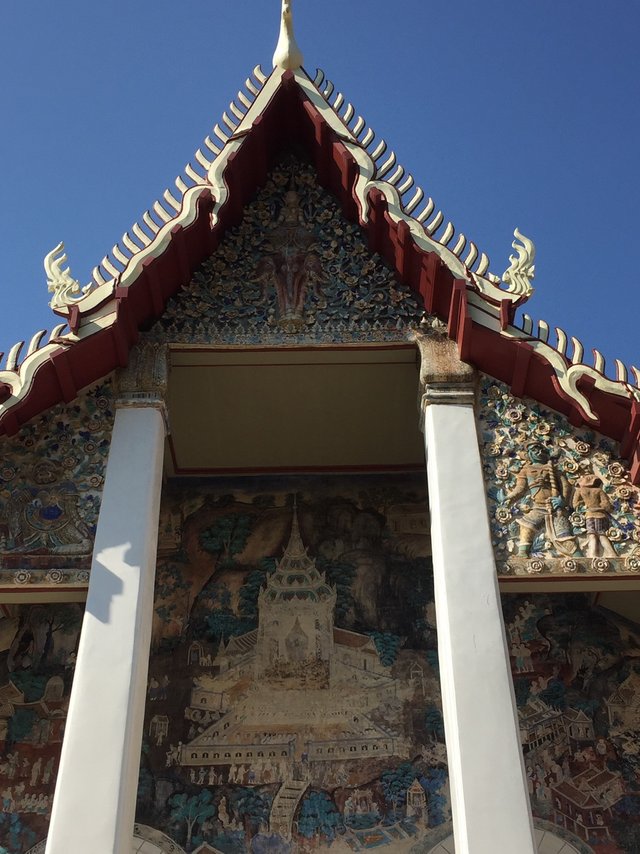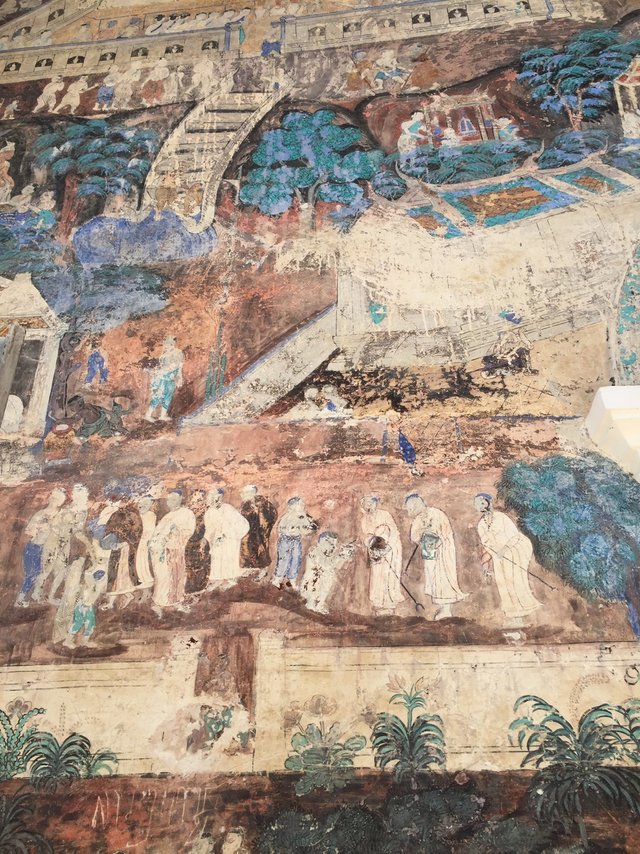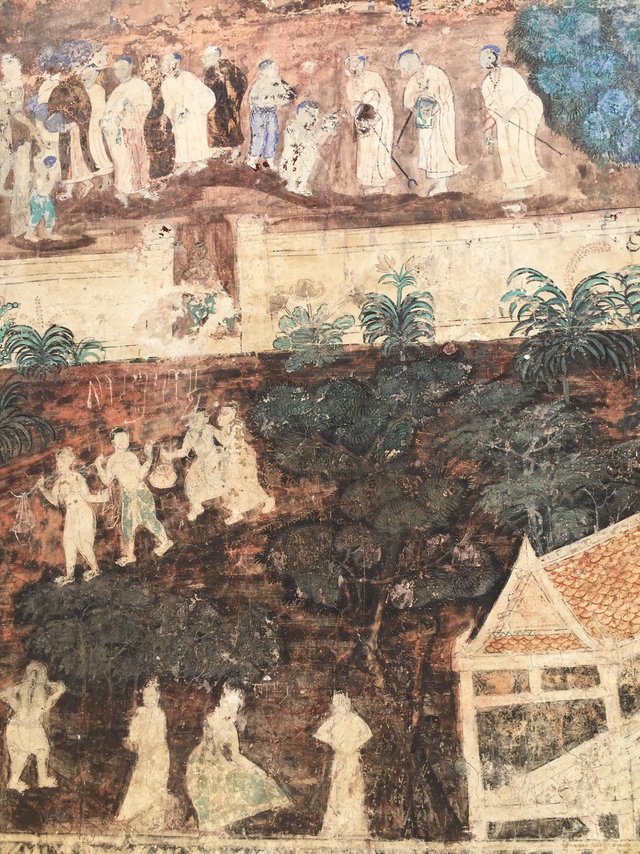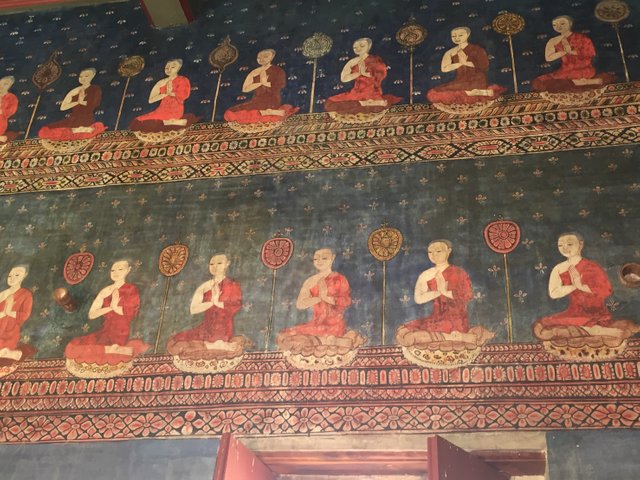 The golden Buddha statues with the standing and sitting poses are beautiful and look sacred.
We, as Buddhists, normally use beautiful lotus for paying homage to the Buddha statues.
Especially on significant Buddhism Days, we decorate the banana trees with money and other decorations beautifully for making worship to the Buddha statues and for making merit to the temple.. (you may notice part of them from the photo.)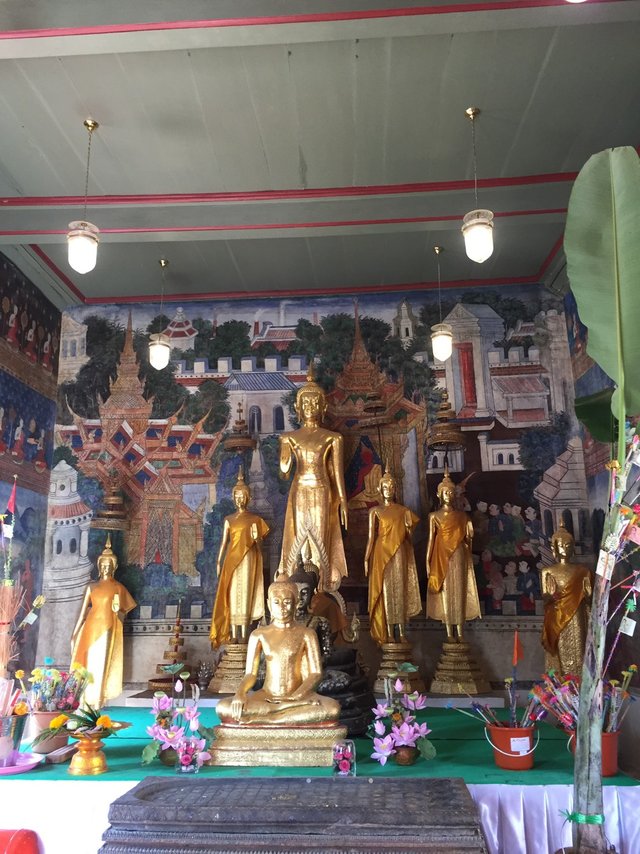 In the below photo, you will see the ancient wooden boat with a beautiful design. It's the boat that our ancient King used for the visit to this temple in ancient times.
It's said that this was over 100 years ago.
Oh! It's incredible that this boat is still in good condition. It's well preserved indeed.
There are plenty of colorful garlands that people used for worship to the boat as well.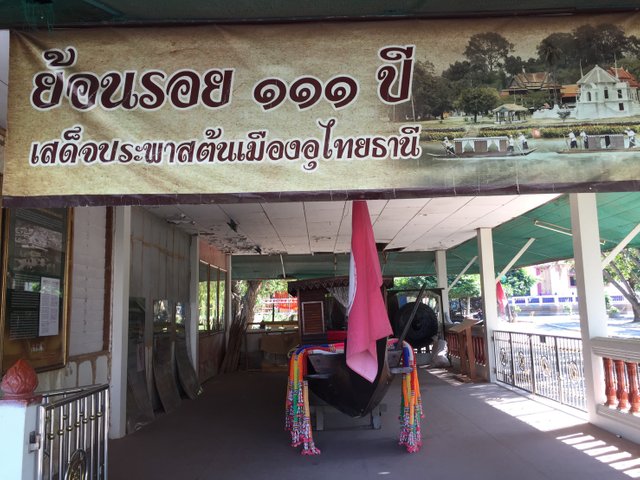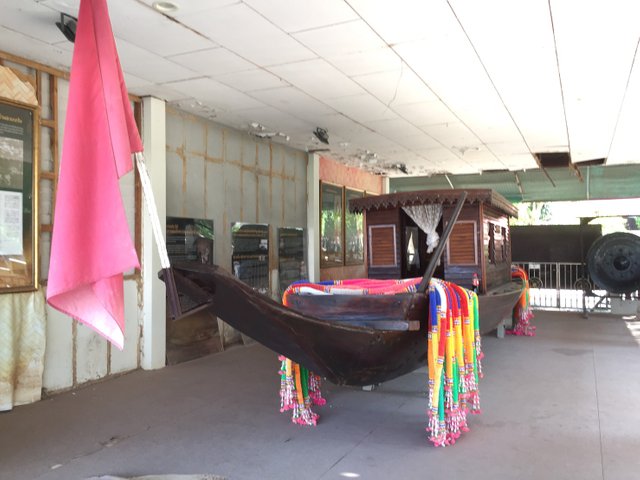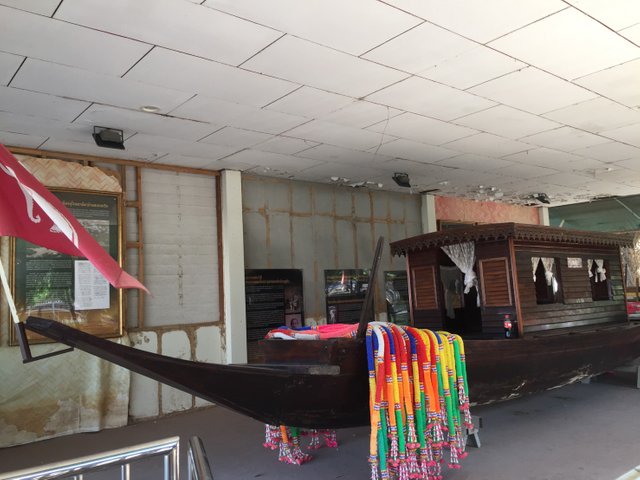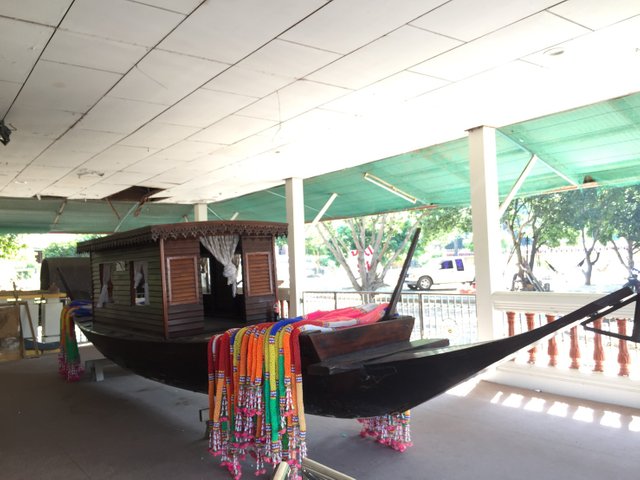 As I told you in my mentioned post, this temple is situated beside the river, it has nice atmosphere, especially when the sun's going down, the river looks calm and peaceful....