Khao Lom Muak, one of the must-see tourist attractions in Thailand - Part II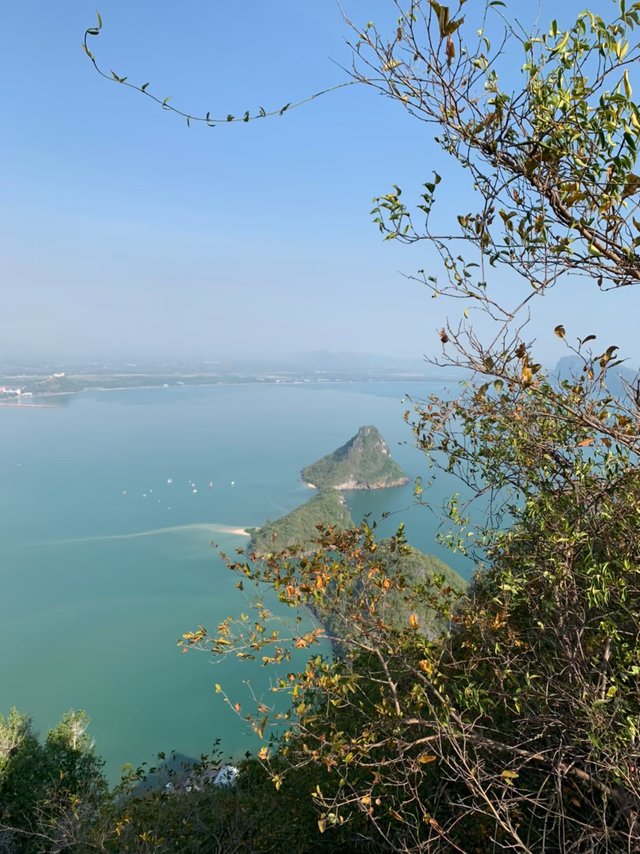 When reaching the top of the hill, you will see an amazing view of the sea, as you already saw in my previous post, https://steemit.com/travel/@tangmo/khao-lom-muak-one-of-the-must-see-tourist-attractions-in-thailand-part-i.
One of the most popular spots for photography is the sign that is written in the Thai language, which means "The ones who win "Khao Lom Muak". And you are at the height of 902 feet.
I'm quite sure that, if you are among the ones who win "Khao Lom Muak", you will be proud of yourself as it's not easy to get there, but you can do it.
And the fascinating sea view and those wonderful small islands are a valuable reward for your great effort….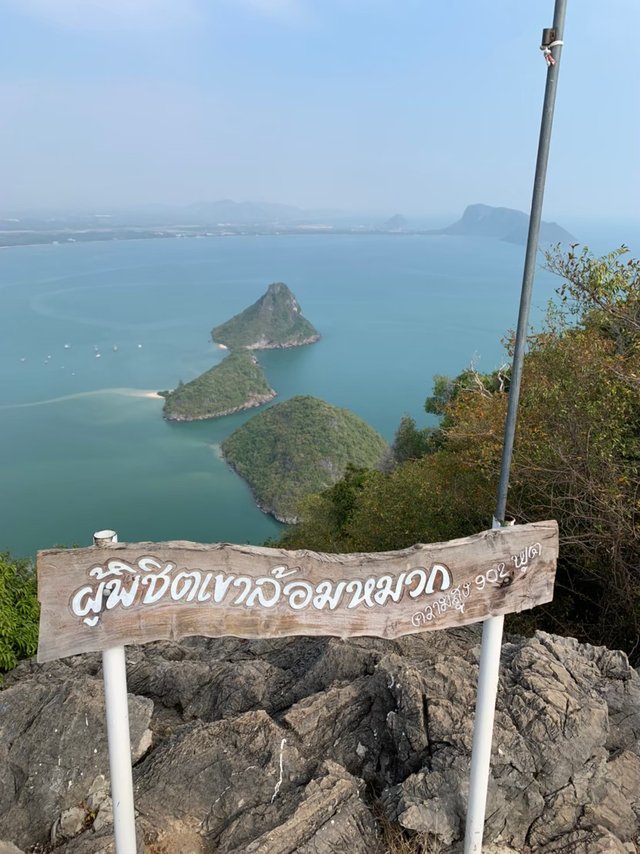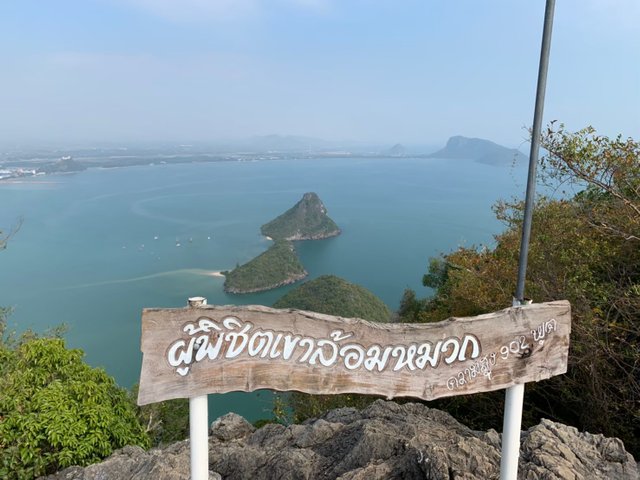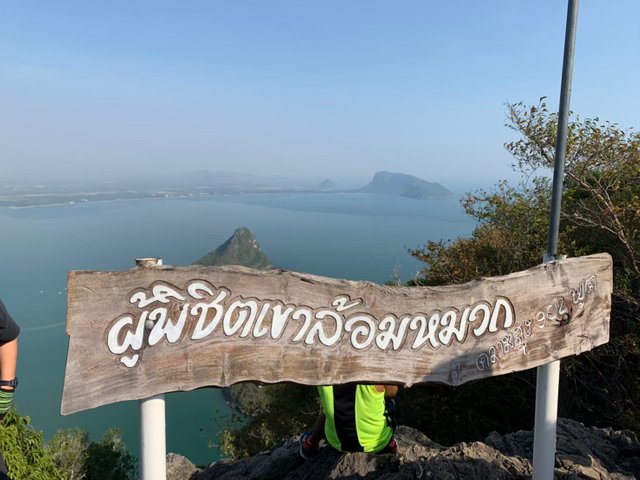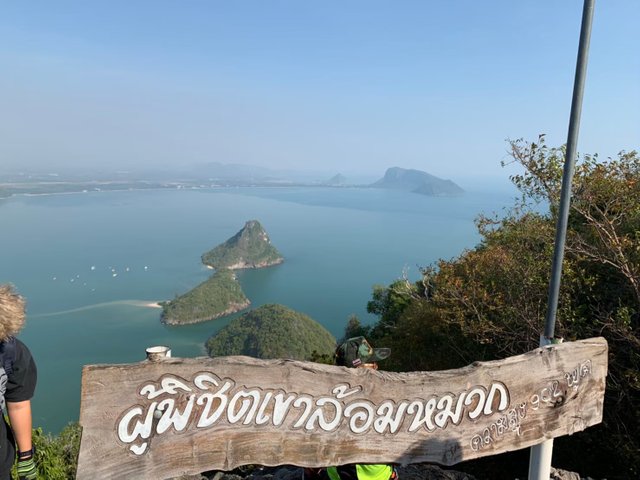 Apart from the sign, there is also a replica of the Buddha's footprint and relics. The Buddha statues are beautiful and look sacred. The top of the small building is magnificent.
Many people come to worship these and pray for their success. We also believe that these can protect us from any dangers, so we can climb down to the foot of the hill with safety.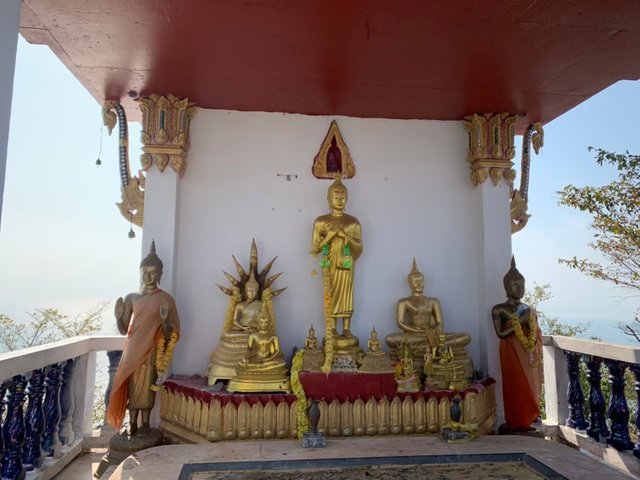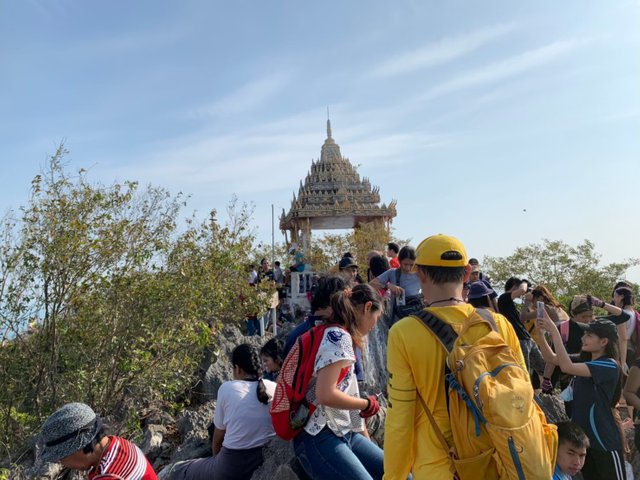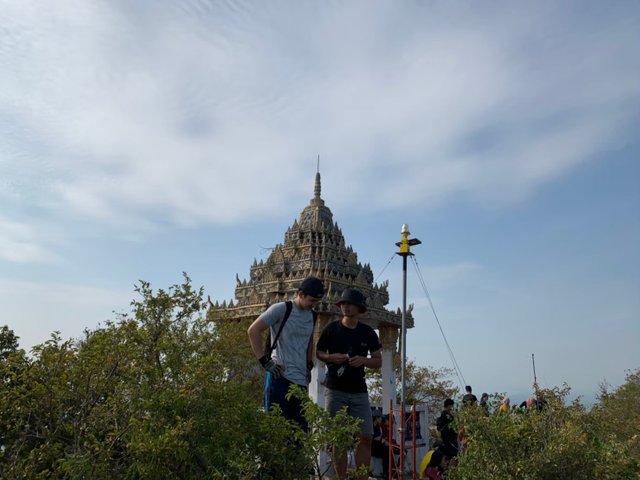 Apart from the sea view, the greenery in the hill would make you feel relaxed and refreshed....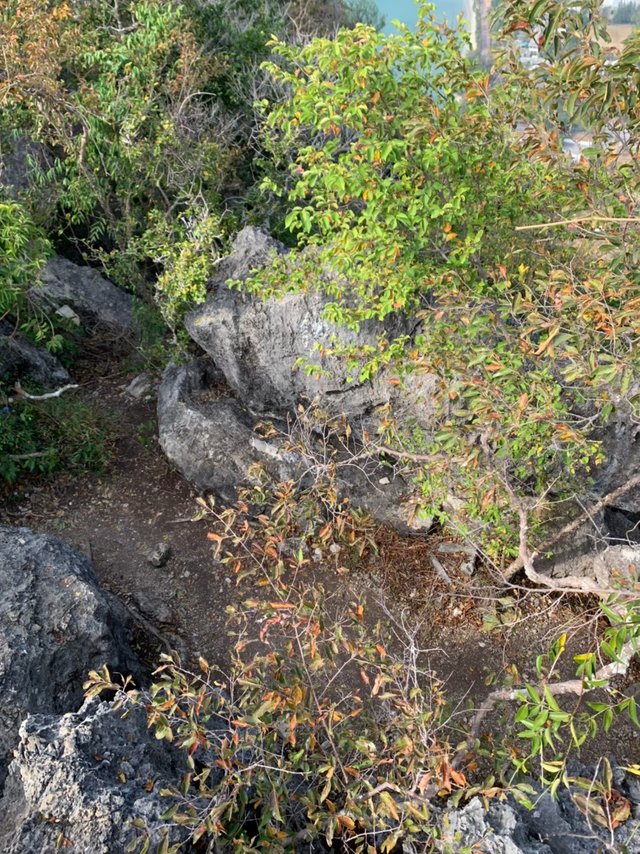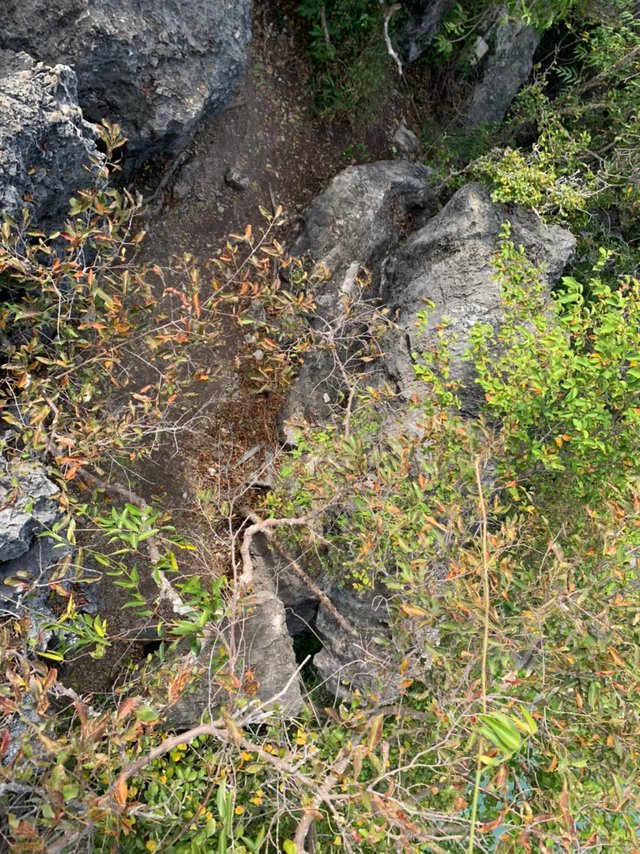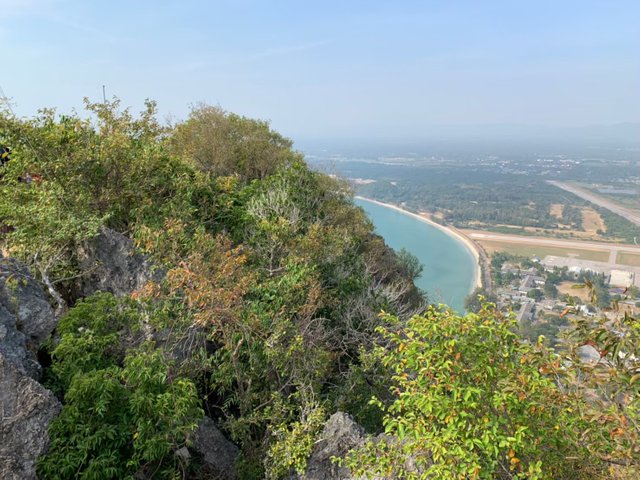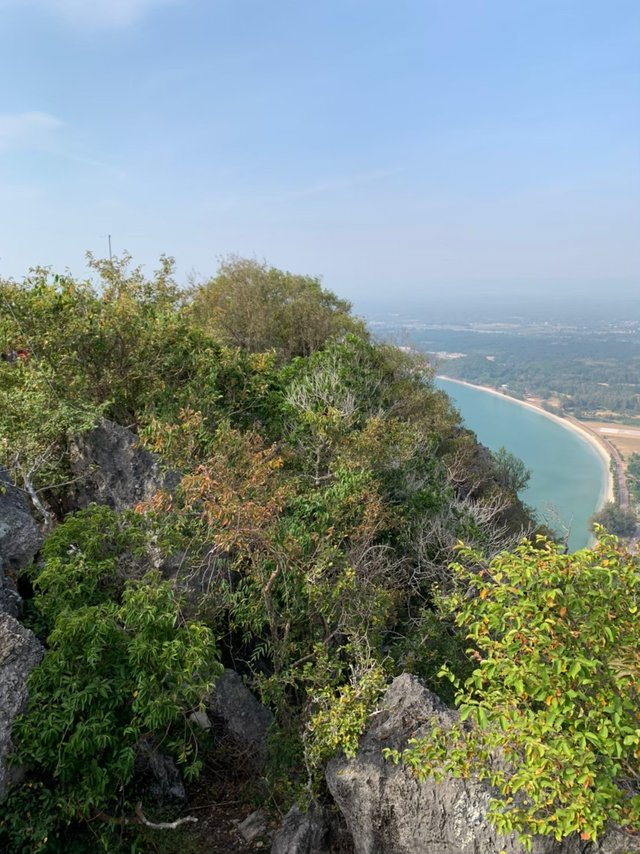 Next post, I will show you more photos of the beautiful view from Khao Lom Muak. Please stay tuned!