Wat Phra That Bang Phuan, a beautiful and sacred temple in Nong Khai, in northeastern Thailand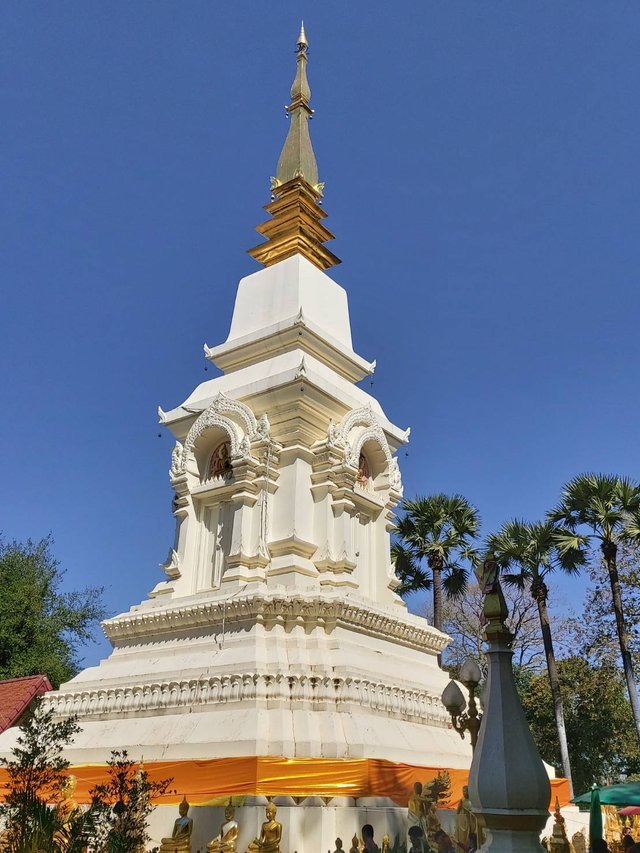 Wat Phra That Bang Puan is one of the beautiful and sacred temples in Thailand. It's situated in Nong Khai province, in the northeastern part.
There are important 7 historic monuments that were simulated from the places related to Lord Buddha after enlightenment; Bodhi Throne, ancient pagodas, and other interesting things such as old stone inscription, etc.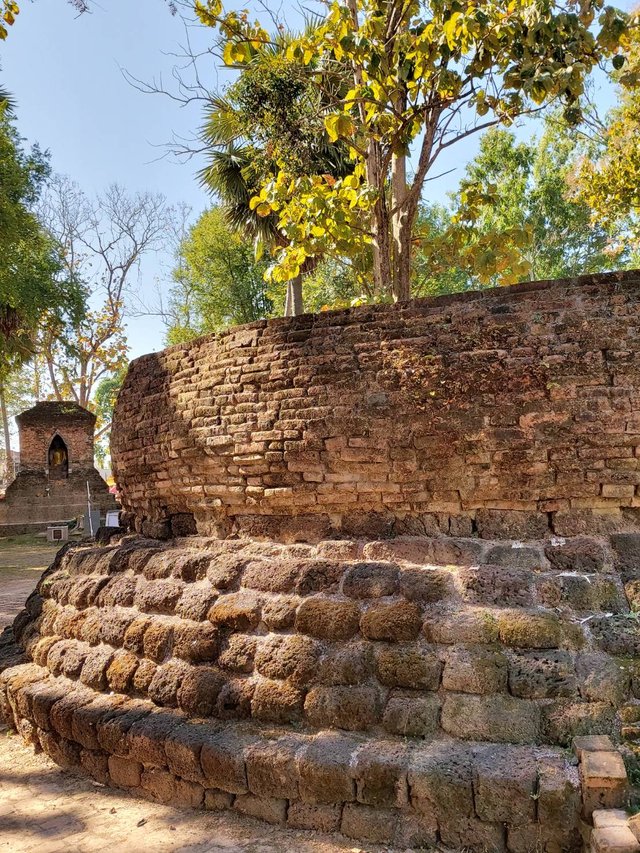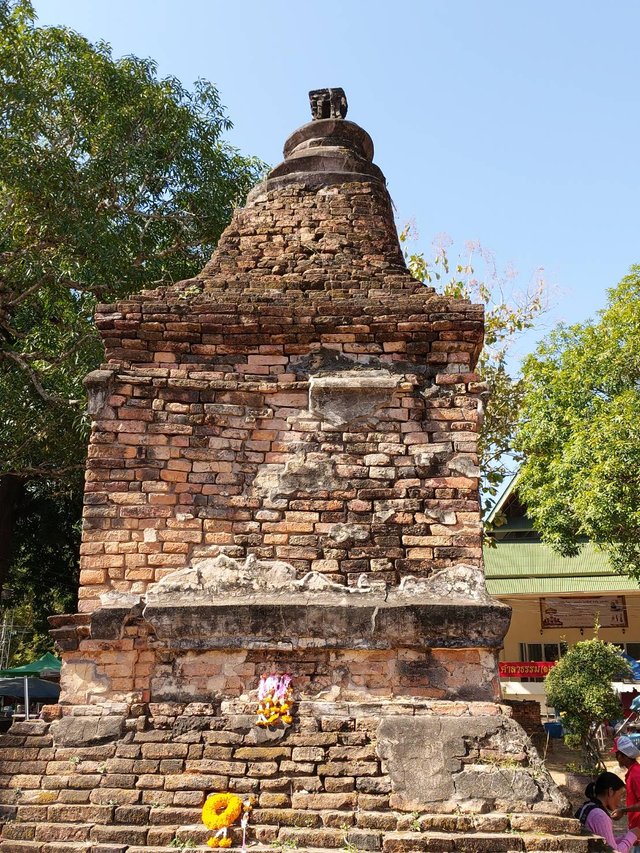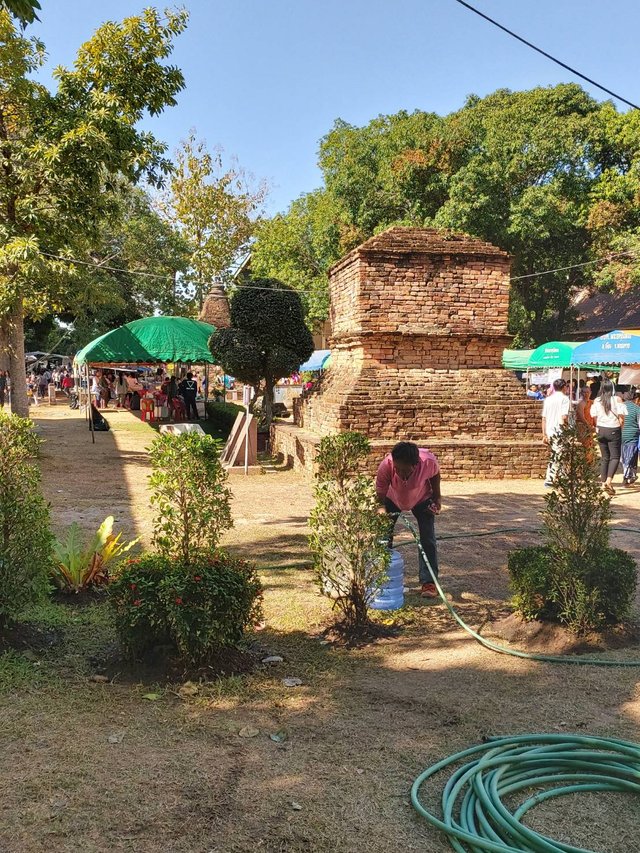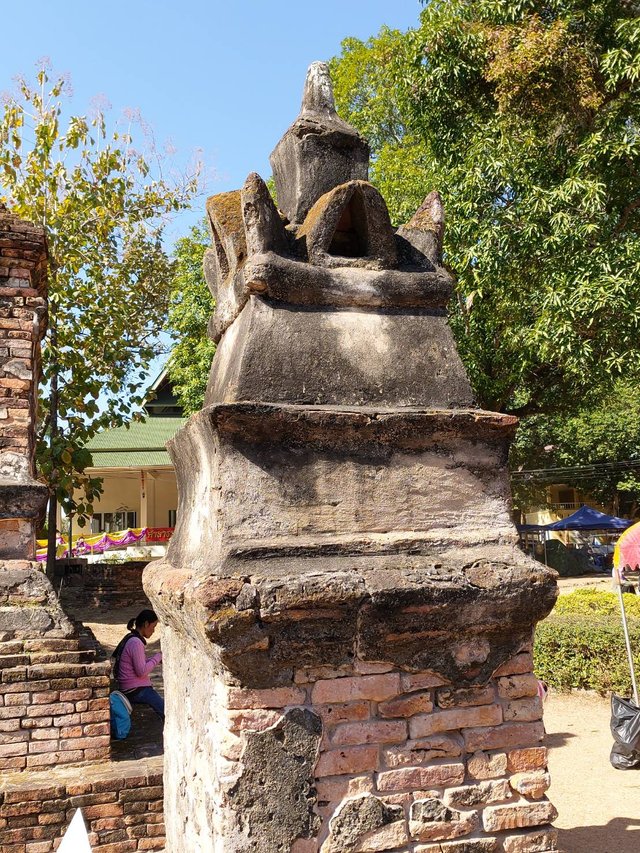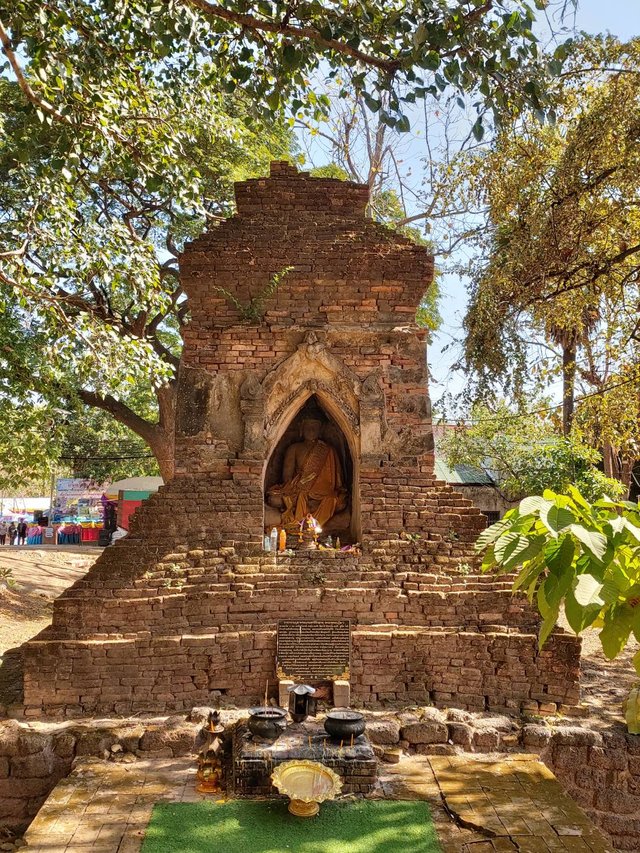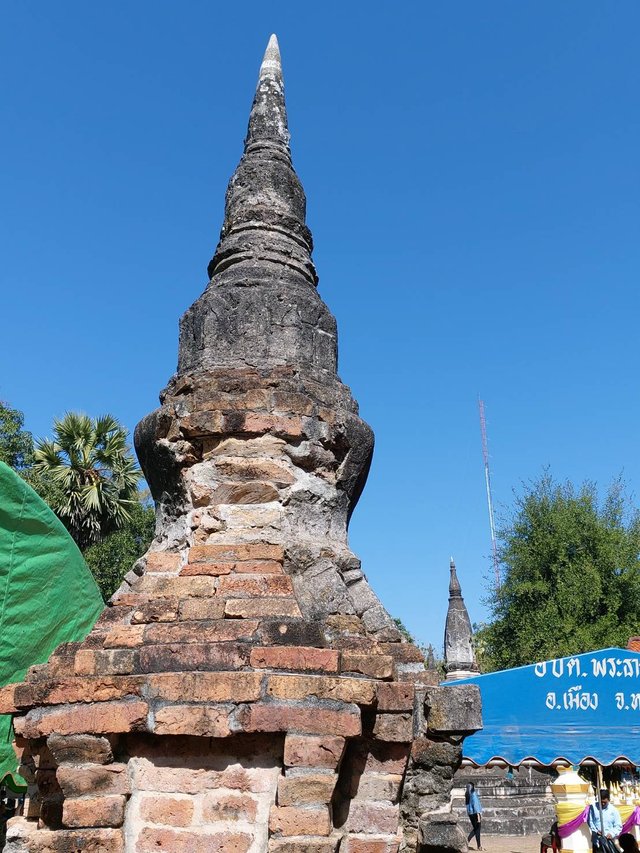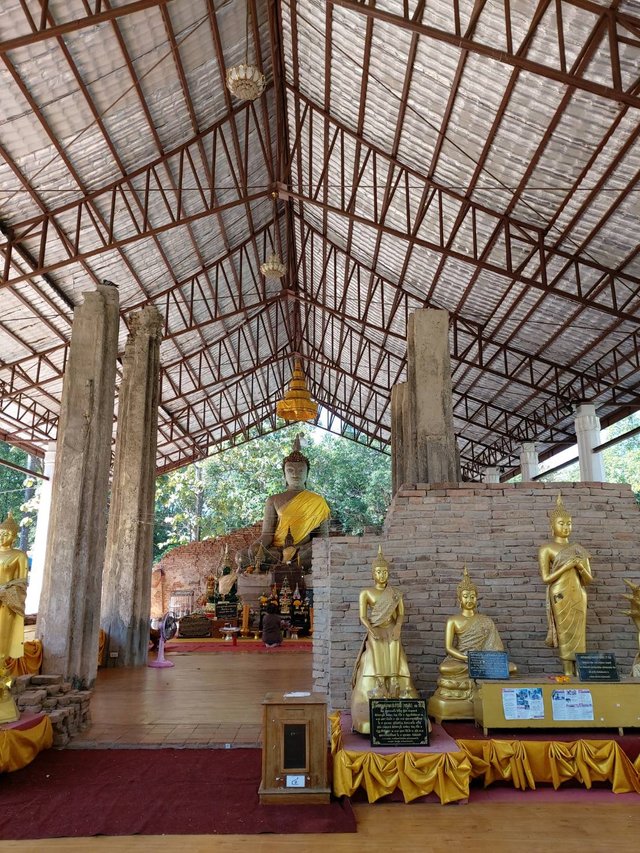 The white chedi in the first photo and in the below photos is my most favorite. It's very magnificent.
According to our belief, Lord Buddha's relics stay inside the chedi.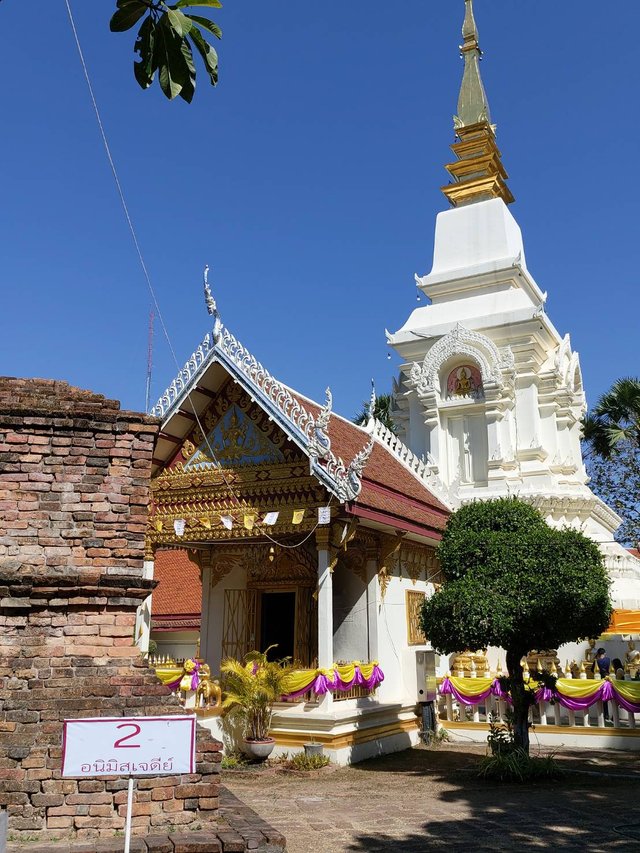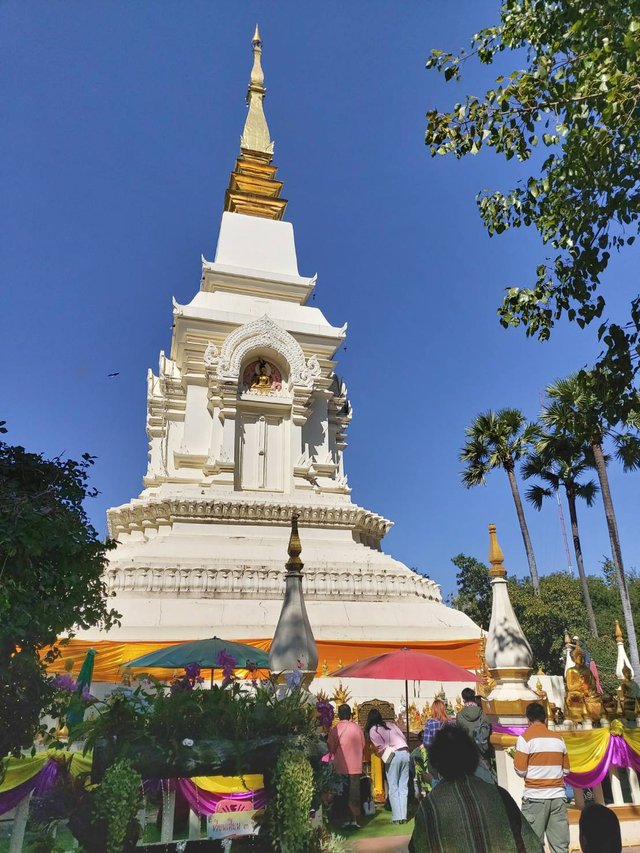 If you are interested in studying the archaeological site, you would certainly love to visit this temple.
In the meantime, if you love nature, you would love to go to the following place that is situated in the same province as this temple. The place is called "Wang Bua Dang".
Wang means palace (in this case, it may mean "flower field")
Bua means lotus
Dang means red
There are a lot of beautiful lotus blooming in the large lake. All of them are in bright red (or pink) color. The contrast of the red (pink) of the lotus flowers and the green of the lotus leaves makes the place look very fascinating. Ah! I really love these. It's such an abundance of nature indeed.
You can admire this lotus field from the bank of the lake or you can go by boat to see them closely. Being among them would be really great moment, right?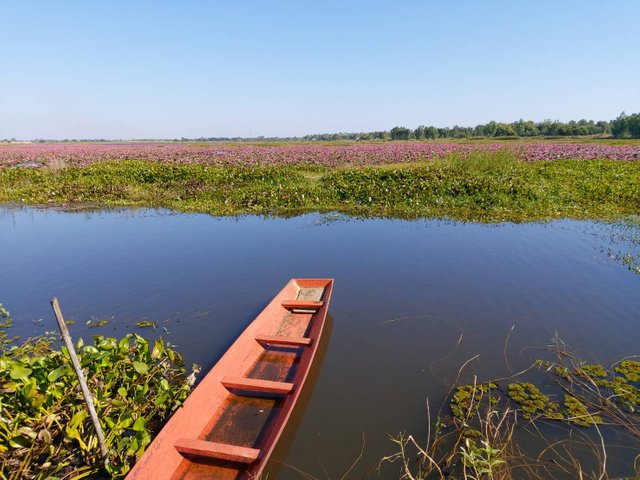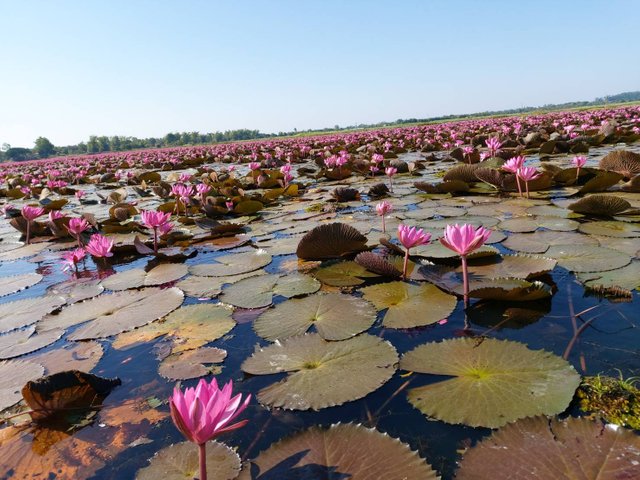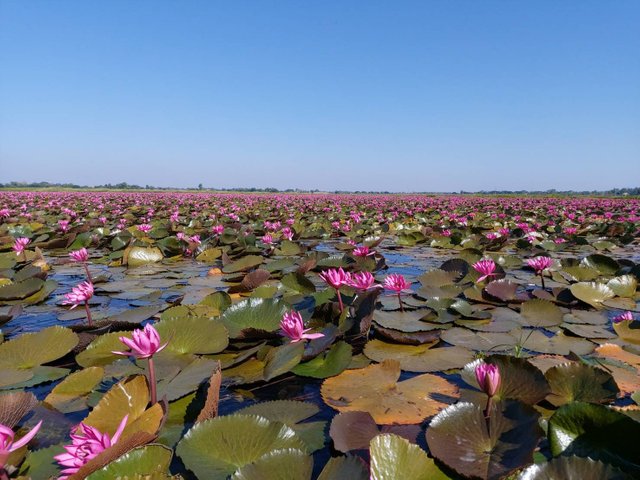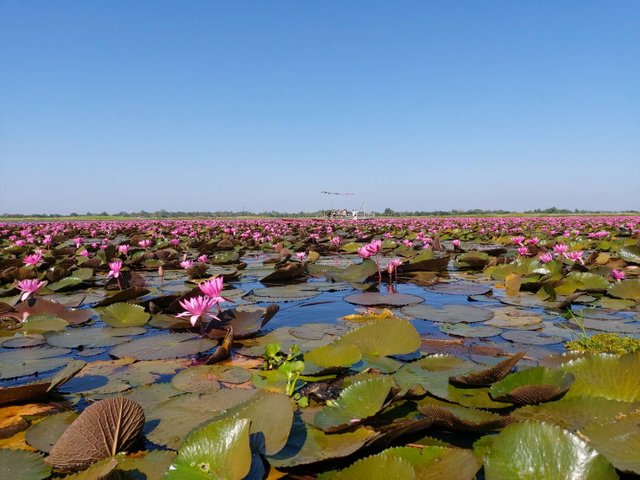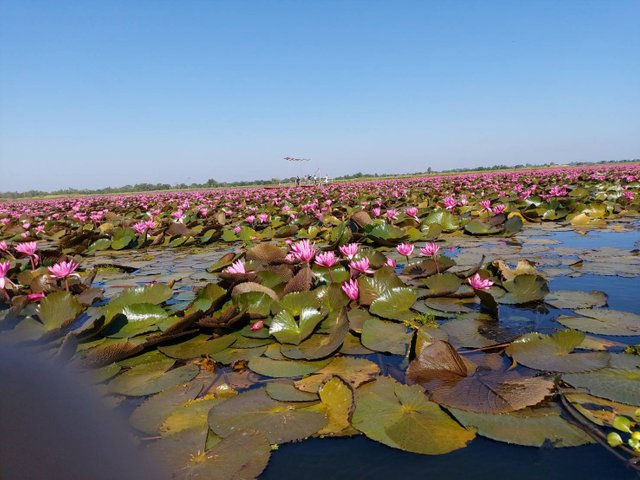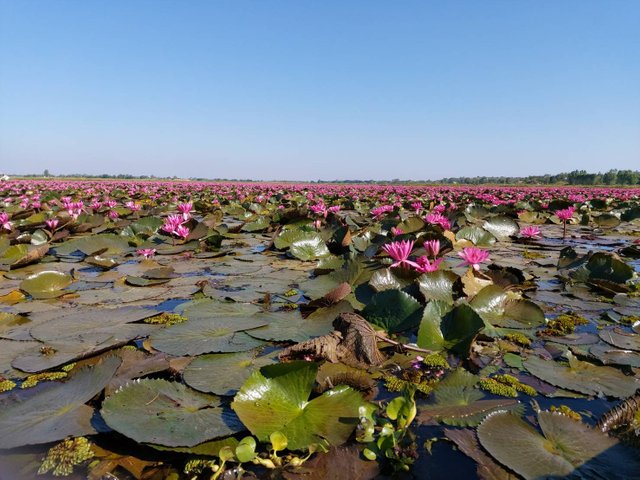 I do hope you find Wat Phra That Bang Phuan and Wang Bua Dang interesting. ;)
P.s. These photos came from my sister.