Supper Time Part 2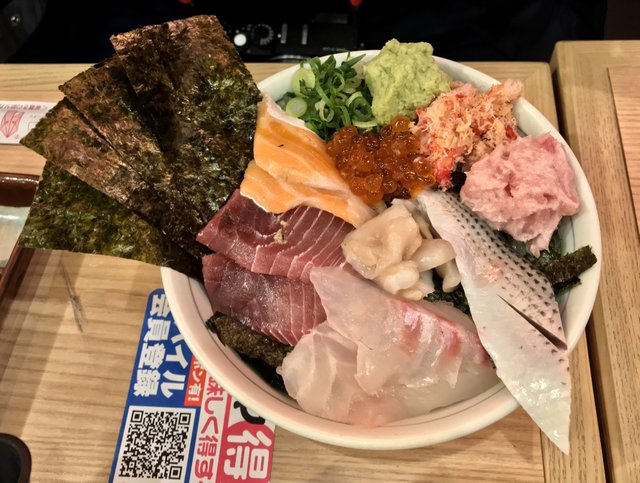 The most FRESH Sashimi I ever had in my life
Due to the food is too good, I went back to the same restaurants for a few times when I was in Japan because I couldn't try all of the food on the same night therefore, I need to come here for a few times. Each time I come, it is always supper time, I also don't know why but seem like supper time is the best.
For the second night, decided to try sashimi on their menu. All of the fishes serve raw and fresh together with the sea weed, a little bit of spring onion & wasabi. All of the fishes are fresh and delicious, Okinawa located just beside the sea so you can expect to get the most fresh fish ever.
Let me try to recall what are the fishes name, in this bowl there are Salmon, Tuna, Crab meat and the rest I can't remember the name already. There are 7 different fishes in the bowl, each of the fish have different taste.
Alright guys, that all for today. See you next post :)