The easiest way to order a pizza to your hotel/apartment in Budapest!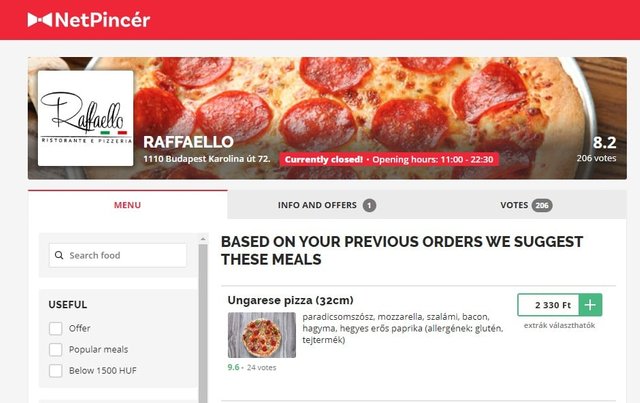 Are you a tourist stranded in an apartment or in a hotel room, but don't actually want to leave it? Maybe someone got sick, and now you have to cancel your night out, and instead, you just want to order some quick and easy food to your hotel? How and where can it be done?
I know you don't come to Budapest to stay in your hotel room and to eat food delivered at your door. But, there are times when it is needed, and the question is: In such a moment, how and where to order your food online?
The answer is actually quite easy. One of the
---
Posted in the Oslo Guide with SteemPress : https://www.hungarybudapestguide.com/the-easiest-way-to-order-a-pizza-to-your-hotel-apartment-in-budapest/
---