Copenhagen is greeting me with sunshine.
While things were a little bit bleak last evening, with our bus being delayed by one hour, and the winds being on the freezing side, it eventually arrived.
There were a couple of stops in the night, mostly to offload people, and at the border control checks, in the early morning we were in Denmark, and it greeted us with warm and pleasant sunrise.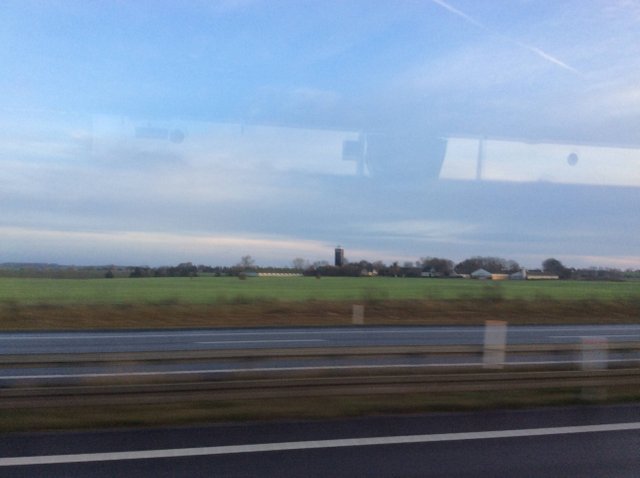 Little blurry, but the bus was going at a really fast clip. Also the view from other window was better, but direct sun wasn't helping to snap a picture.
Around 11 o'clock we were in Copenhagen, and it appeared that a guy from the bus was also going to the hostel that I've booked.
So we walked to Nyhavn, which is a really nice street in the middle of the town, with all the colourful buildings, and gaggles of tourists going this way and that, with cafes, and grog stands.
Our hostel is located inside a quiet courtyard just off the street. Reminds me of the St. Petersburg quite a bit, but more colourful. It is called Bedwood Hostel.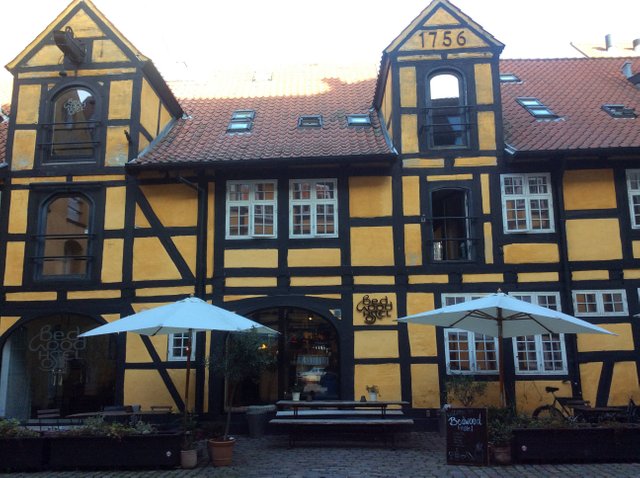 The place has a character and charm.
Even inside there are a lot of really cute touches, like this little algorithm board in the toilet: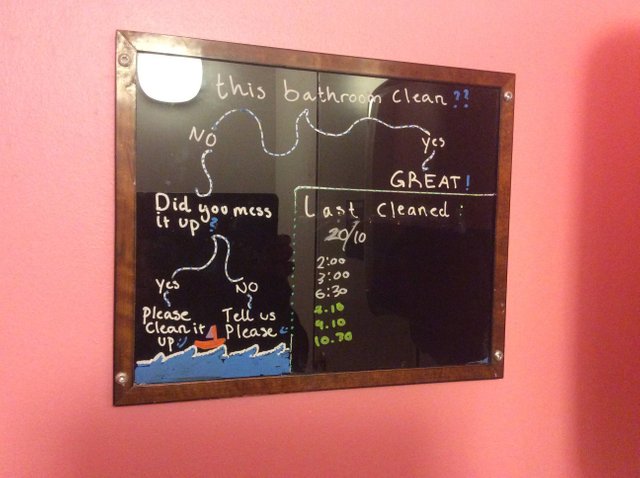 :-D
Anyway, thats it for my morning in Copenhagen post. It is a really nice town, with a huge amusement park in the center, which operates even in this weather. You should probably visit it in a warmer time of the year, it is going to be much nicer then.
In my immediate plans is to visit Christiania, find a shop and get something to eat, walk around and make some more photos for the next blog post. And spread the word about Steemit. Not necessarily in this order. ;-)
As usual, this post is set to 100% Steempower.