Durban: Day 3 & 4 - 4D Movie, Swimming and Cocktails
Paradise Vibes
After our active day at Ushaka Marine world on Friday, we decided to kick back a little and enjoy our holiday in a more sedentary style.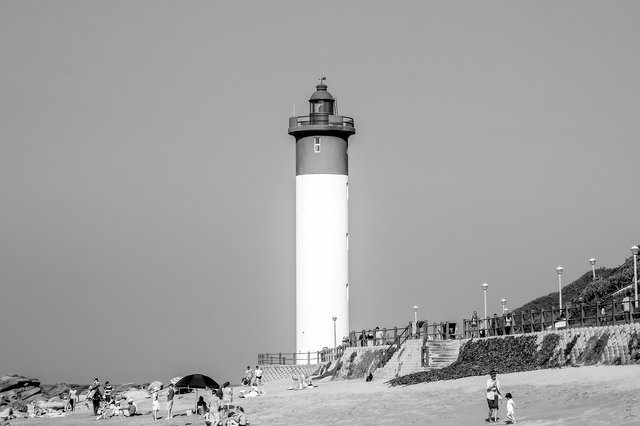 Image Source
Day 3
Today was rather rainy and overcast, causing us to sleep in quite a bit and stay indoors. After a while @chr7is and I decided to check out a shopping mall near us, called the Pavillion. Apparently it used to be the largest shopping center in the country, but has since been beaten. Not sure by whom, comment down below if you know.
We had Ocean Basket for lunch, Milky Lane for dessert and later came back with @chopelina to enjoy our first 4D film experience, watching Ready Player One. What an awesome movie, and the movement and other effects only added to the experience. Definitely worth a try! Make sure to choose an action-filled movie!
Day Four
Since it was our last day in the beautiful Durban, we decided to make the most of it by going to appreciate the beaches and surrounding restaurants. We had breakfast at the Lighthouse café, went for a dip, and then had cocktails at the Oyster Box. Such an incredible day. Took some videos of the scenery, check it out below.
If you're looking for a tropical vacation but you're constricted by a budget, you should really consider Durban as a South African. It's humid, it's warm year round, it's green, and the beaches are lovely. We went to visit family friends, which made it even more memorable. Can't wait until we can go back. Definitely worth your time to pay this amazing place a visit!
Umhlanga is one of the many swimming beaches you can visit in and around this area. To mention a few, I hear Ballitio, La Lucia, Amanzimtoti, and Durban main beach are also great.
Please share your own experiences in and around this area below. I would love to hear your thoughts!


Join us @steemitbloggers
Animation By @zord189