Sailing on new Beneteau yacht
I made short B-roll video while I was sailing on new Beneteau Oceanis 38.1 yacht. Fortunately, we had a beautiful sunny day for 1. May for this one-day trip from Split to Brač and around the islands. This is related to my early post Sailing with the Dolphins  and I finally found time to edit it. We saw dolphins but I take only a few shoots with my smartphone :) It would be great to have them on video too but posers left.
I made a mix of yacht close-up and beautiful Adriatic coast scenes. I used my Nikon d7100 camera for filming and 35mm and 55-200mm lens. I edited video in Adobe Premiere Pro. I hope you like it.
I'm planing to put more travel videos soon, when I manage my time for that. Check it out and leave a feedback!
Until next time, Rock on! @zorang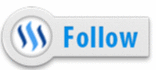 All images and text published in this post are my original work.
©2018 @zorang All rights reserved.
#steemitbalkan
#story