Bun Su Chosi Temple
Another Chinese temple in the city of Bacolod that was built by a corporation owned by Adolfo Lim.
The Bun Su Chosi Temple is located at Brgy. Tangub, Garden Ville Subdivision 5-10 minutes walking distance from the main road.
I decided to visit this place so that I can feature it to my travel blog and I want to identify the difference from my previous post about Fa Tzang Temple in Brgy. Villamonte. The sad thing during my trip going Bun Su Chosi Temple that this place is not open for public viewing. I wasn't given a single chance to explore what I could possibly see inside, not like in Fa Tzang Temple that people are free to go inside and learn something to edify your self about Chinese culture.
However, I could say that Chinese temples have similarities when it comes to structure designs, the color of exterior, unique gates and visibility of mythical creatures like dragons and lions.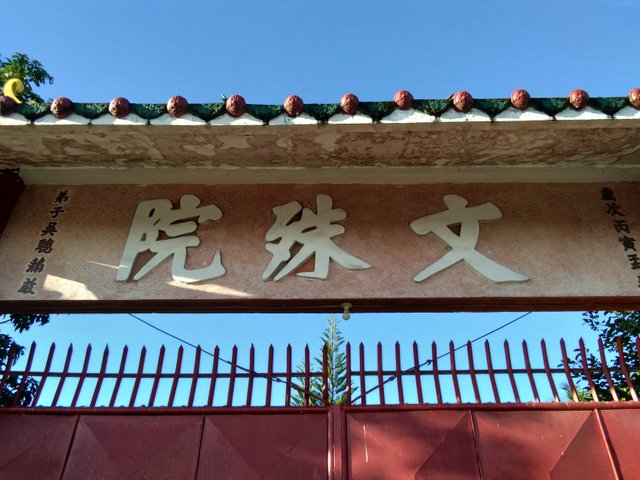 According to some residents I met along the way that Bun Su Chosi Temple is only open to the public during Chinese New Year. When Bacolod City celebrates the Bacoloadiat Festival to show unity, friendship, love, respect, and harmony as one community.
Chinese has a big contribution to the success of every Bacolodnon's and these fascinating Chinese temple that spread all over Bacolod City. Is a sign of a strong relationship between Filipino people and Chinese nationality.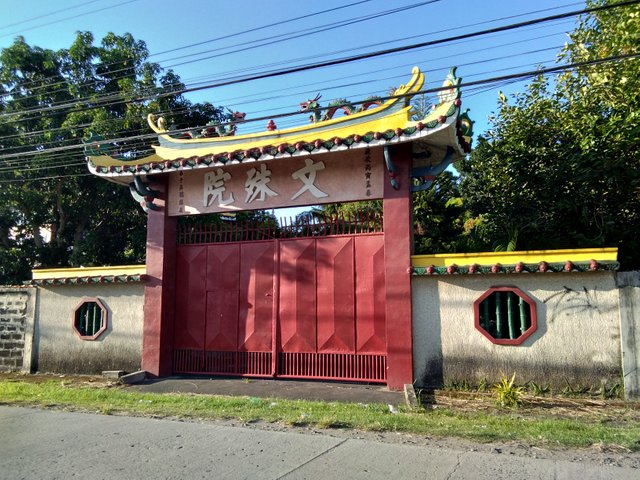 I hope I could visit this temple next year and able to go inside to learn more about Chinese cultures. Though I failed to give you enough information about this place due to unavailability of the temple. Still, I want to share this set of images I captured during my travel. Because I exert effort just to find this place for the love of travel blogging.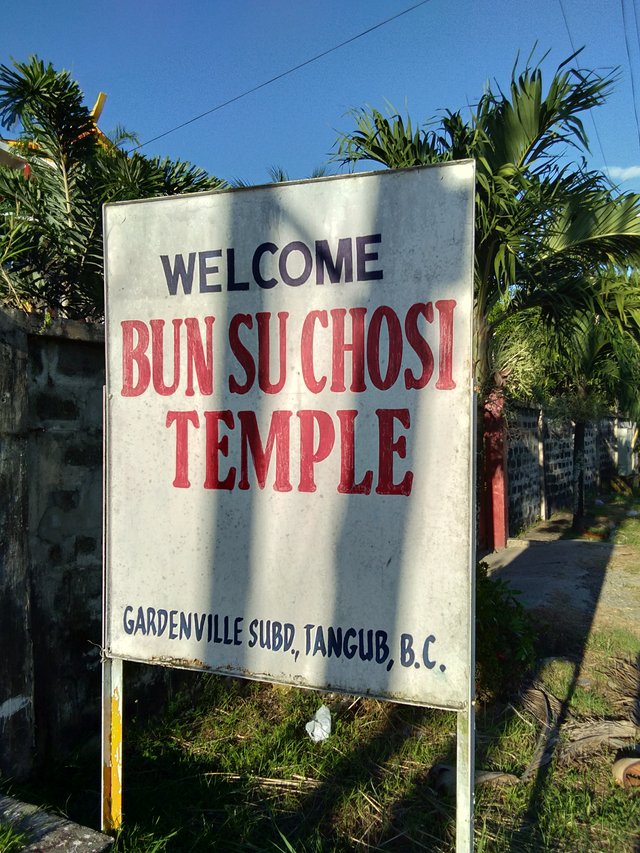 All images are taken using my Vivo mobile phone
Just leave your comments, upvote , and resteem Thank you for visiting!!