about a colorful place of smelly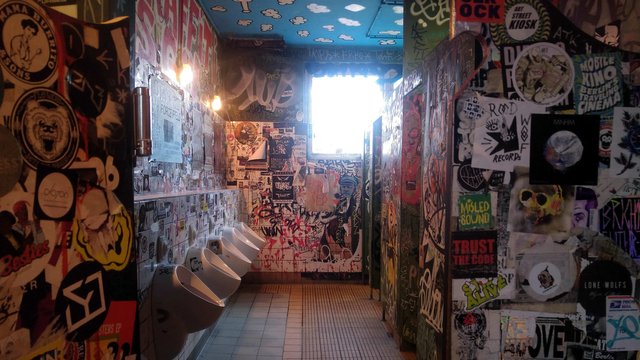 the tastes are different. but some places are simply worth seeing, even if they are perceived as smelly and hardly anybody is interested in this kind of places. but there are a few exceptions. so you have to thank for this post @brittandjosie.
it is unlikely that anybody will make a travel to a toilet. but some places are simply worth seeing, even if they exist everywhere and are perceived as repulsive. closets get seldom attention, here is a toilet that deserves a little attention. these places, whether they like it or not, always make a difference and leave an impression on those who relieve themselves there. it is also often possible to draw conclusions about the visitors of these places.loo graffiti has a long tradition. it is said to have existed already with the romans. maybe the place makes the transience seem especially present or it is just the boredom and time that makes people at these places especially like to let off steam and immortalize themselves creatively. quite obviously, members of the sprayer troop 1UP but also the artist SP38 were at work here among many others. the many stickers are also evidence of people who wanted to leave more than just their excrements at this place.for all those who are less enthusiastic about a trip to a water closet, a journey to this place can still be very worthwhile. the toilet is located in berlin on a part of the "raw-gelände" in berlin friedrichshain. more precisely in the art and culture house urban spree. on 1700 m² there is a lot to discover. in addition to the already presented toilet, changing exhibitions can be visited there. at the moment, until the end of february, the exhibition "walls" is still open. in the group exhibition in the urban spree gallery, curated by FABRICE DOUAR and CYRILLE GOUYETTE, artists from the street art take part. here are some names of the exhibited artists: ALIAS, EVOL, LEVALET, MODE 2 or ZEVS.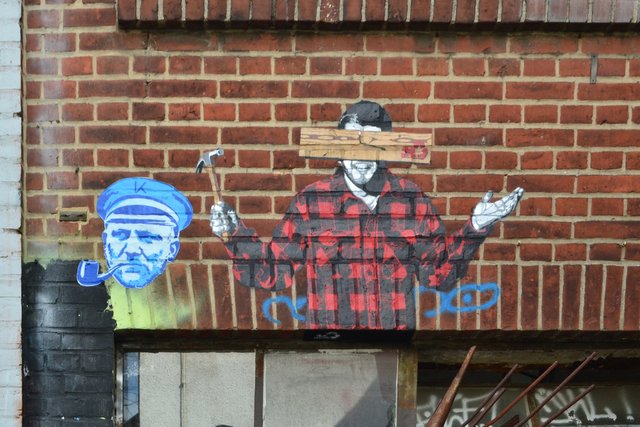 for more information (for example the opening hours of the urban spree gallery) you can visit the following site: https://www.urbanspree.com/
---
View this post on TravelFeed for the best experience.