Turtle Island and the other beauties of Toroni Bay
The Greek gods knew what pleasure was, so, logically, they chose Greece for themselves. And, indeed, Greece is a country that will satisfy all your senses. Harmony of colors, tastes, smells, land of legends and myths, the cradle of European civilisation, country of incredibly beaches, interesting peaks, beautiful islands - all this is Greece.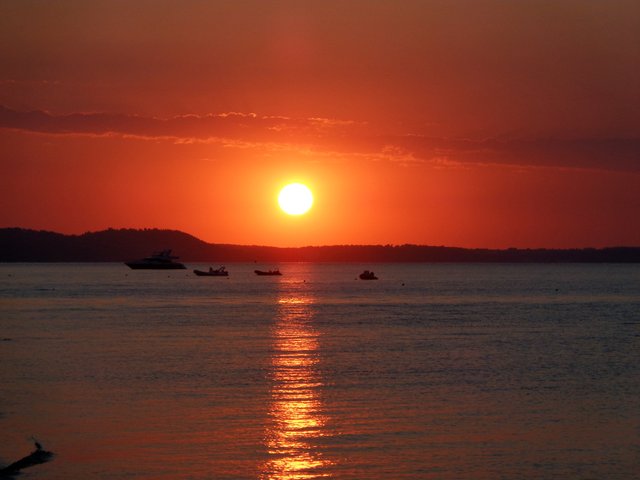 I mainly spend my summer vacations with my family in Greece. So it was last year. We decided to go to Halkidiki. We went to Pefkohori again, though we don't like to go to places we've been to before. In fact, we have fulfilled our son's desire, as he met many new friends last time.
One day, we decided to get to know Toroni Bay a little better and explore its beauties. A little clarification: Toroni Bay is located between the two peninsulas, Cassandra and Sithonia. Pefkochori is one of the developed tourist destination on Kassandra. We paid for the famous "Dolphin Tour" - a tourist boat ride. Honestly, we didn't know how many beautiful things we would see.
This is our ship, the night before the cruise.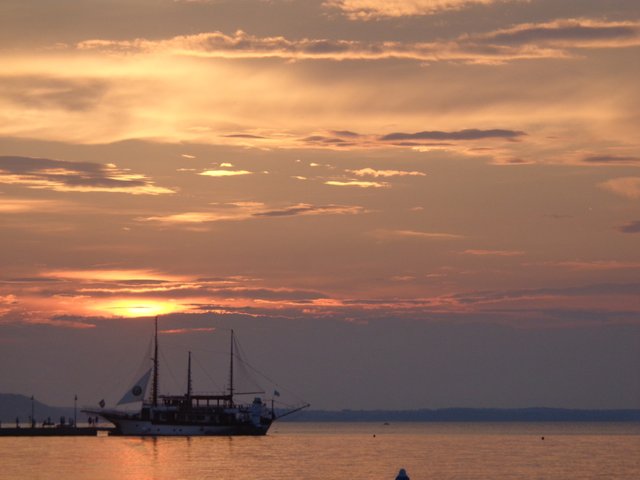 The day was not ideal for cruising, as the wind was blowing. But we were too thrilled so the wind didn't bother us.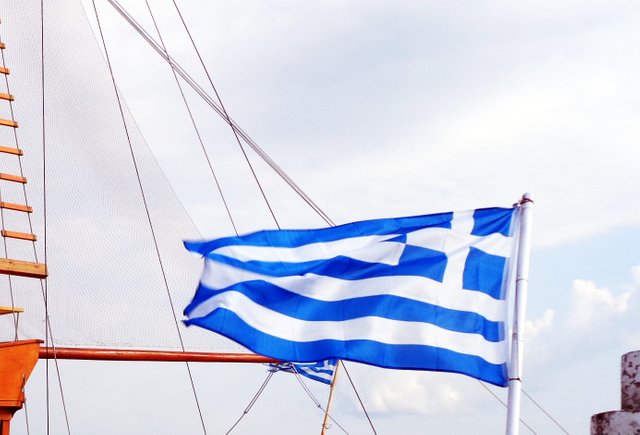 And here we are, bye bye Pefkohori, see you in about ten hours.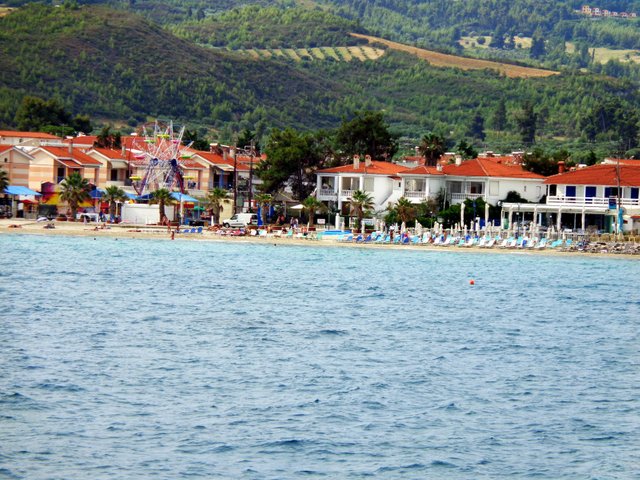 Kelifos Island, better known as the Turtle Island
We were most surprised by the Turtle Island. The island can be seen from Pefkohori, and I knew it was called Turtle Island, but we looked at the island from behind. That's why I didn't assume that the island was much like a giant turtle resting on the surface of the Aegean Sea. Incredible indeed!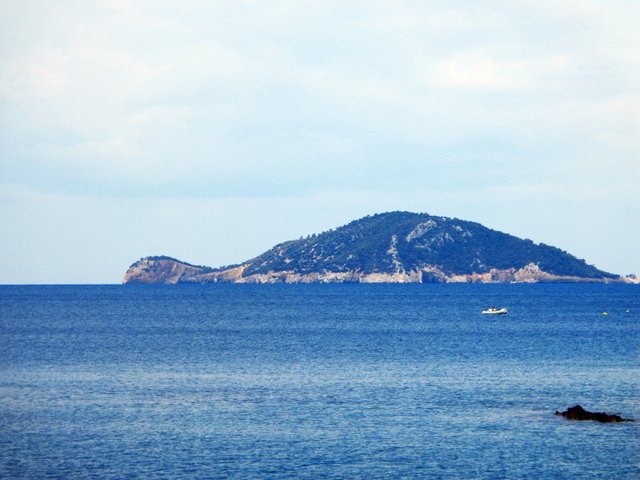 The island is uninhabited because there is no fresh water source. They say it's full of snakes. It is covered with forest and wild olive trees. The coast is interesting for divers, we are told on the boat that there are interesting caves.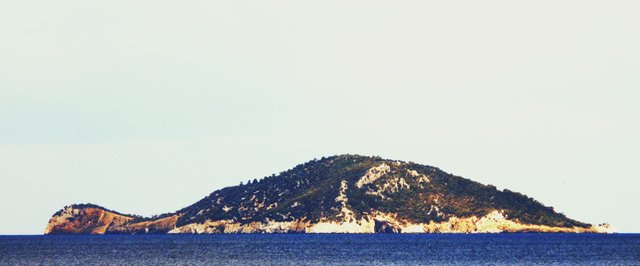 I read that the island is for sale for 10 million euros. I'm not sure if the Greeks sold it, but i believe some millionaire would like to have a turtle shaped island :) I'd buy it, but I'm not enormously rich :)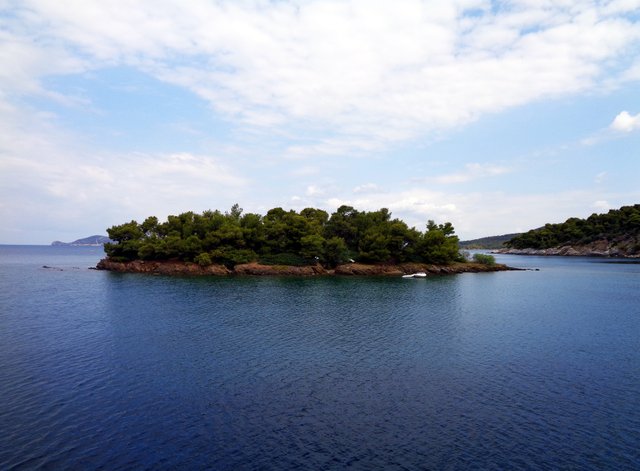 ---
Other beauties
Although the beauty of Turtle Island delighted us, our cruise was still interesting. We swam on the high seas, we sang and danced on the boat, visited some beautiful beaches and enjoyed ourselves.Here are some photos to prove it. Take a look and enjoy!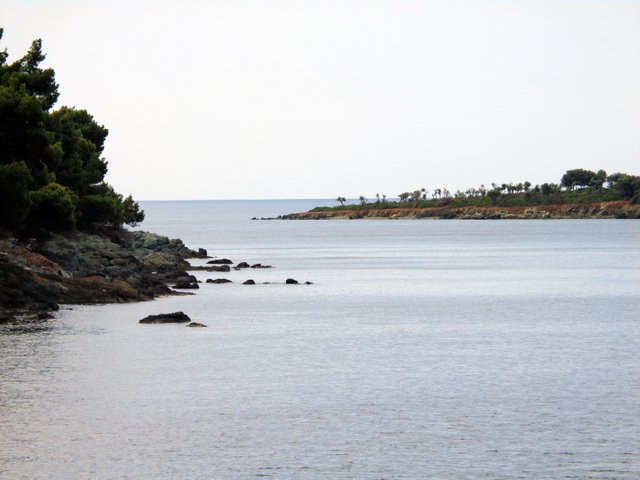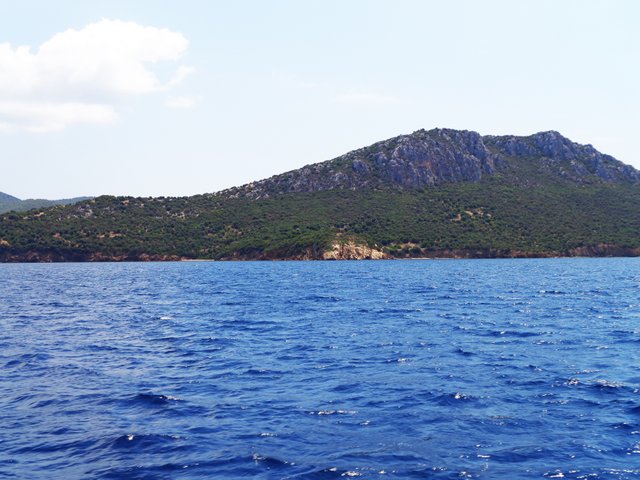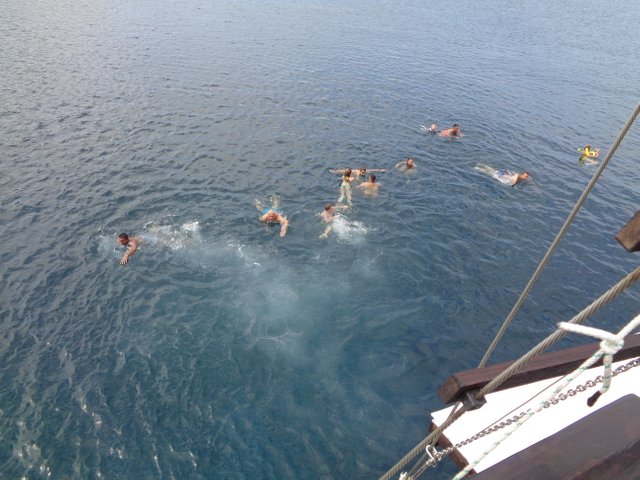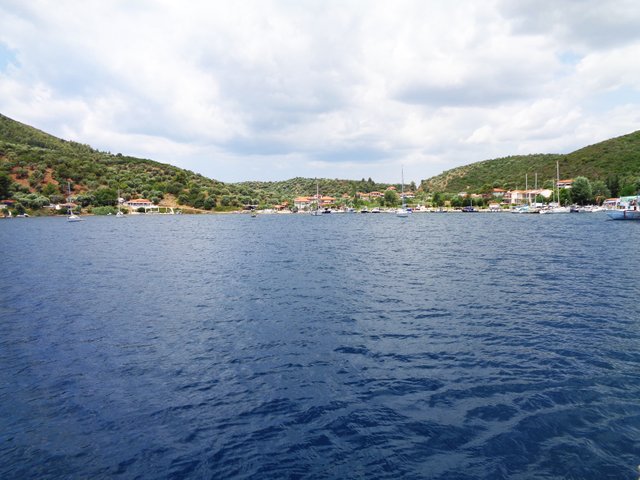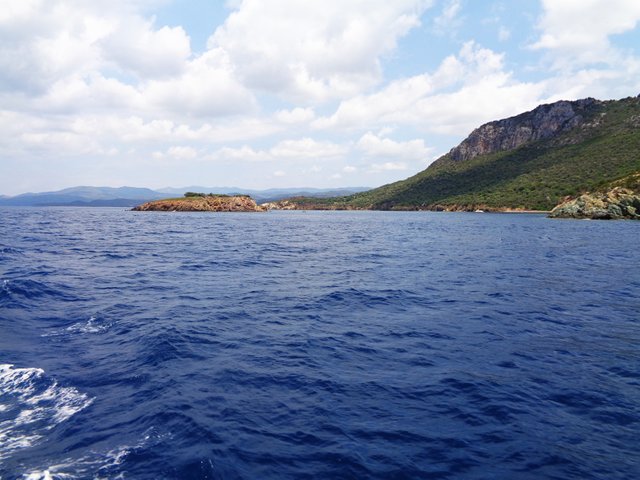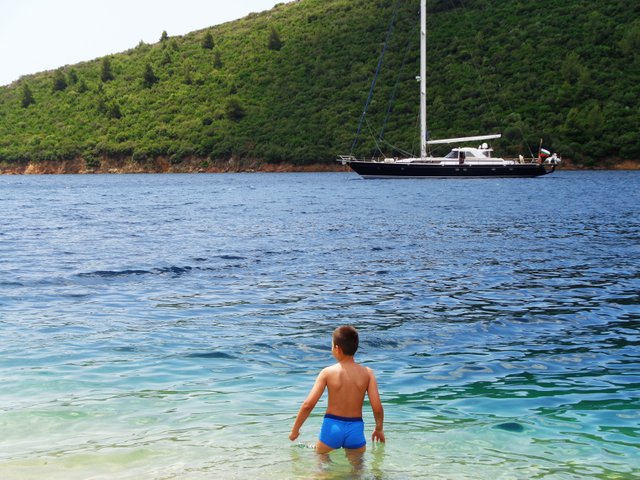 This was a fantastic tour. Turtle Island is probably one of the most amazing islands in the world. Given that Greece has about 3000 islands, it is no wonder that it belongs to this country.
This year, due to some other plans, we will not go to Greece, unfortunately. Still, I have plenty of material to write about. I can't wait to introduce you to some more places in this beautiful country.
Until then, enjoy and think about where to spend your summer vacation. :) Greece, maybe? :)
With love,
Snežana