An Amazing Visit in Fushimi Inari Shrine, Kyoto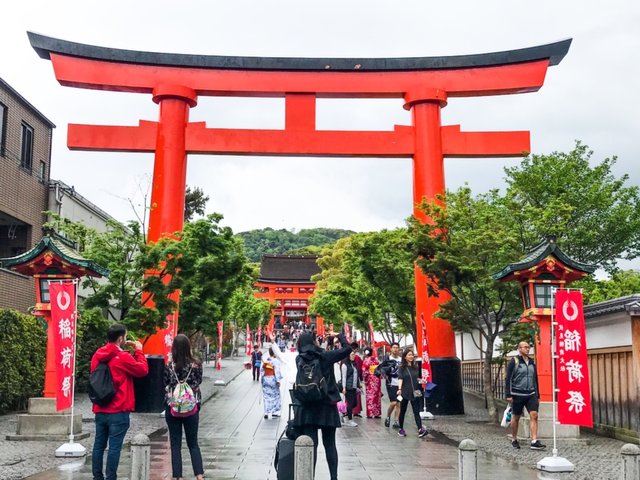 Read "An Amazing Visit at Fushimi Inari Shrine, Kyoto" on TravelFeed.io for the best experience
---
After visiting Arashiyama Bamboo Forest, we were heading for Fushimi Inari Shrine in southern Kyoto. Fushimi Inari Shrine is also called Fushimi Inari Taisha. This shrine is one of the most visited destination in Kyoto. We were so curious about the Shinto shrine as you know that it was first time we visited Kyoto, so everything is new for us.
I and my friend, Bambang were exploring several destinations in Japan, from Tokyo, Fuji-Kawaguchiko, Kyoto to Osaka.
I have read many things about the shrine. It's so famous for its thousands of vermilion tori gates, which construct a chain of trails behind its main buildings. Arriving at JR Inari Station, then we just walked to the shrine. Once I was getting closer, I could look a giant torii gate at the shrine's entrance.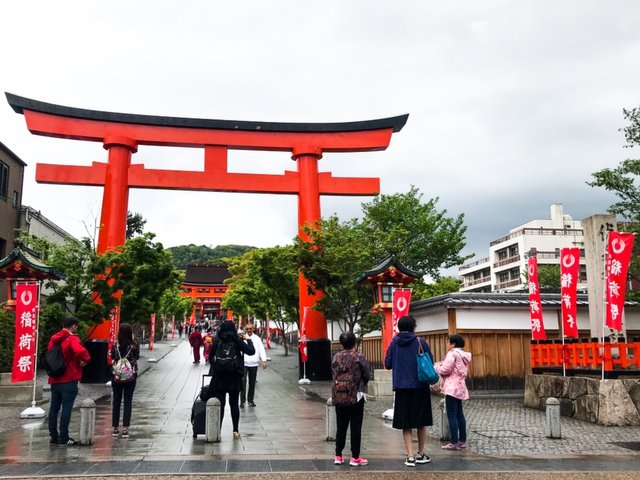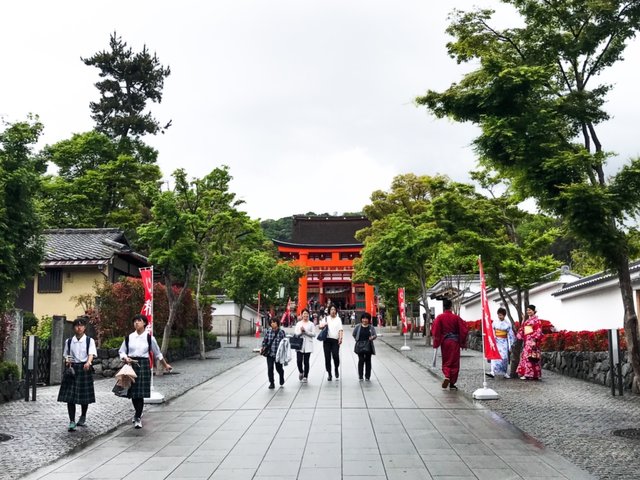 I was amazed that finally I arrived at the famous shrine in Kyoto. I stood before the gate and my friend took some pictures for me. It was cloudy but many people visiting the place.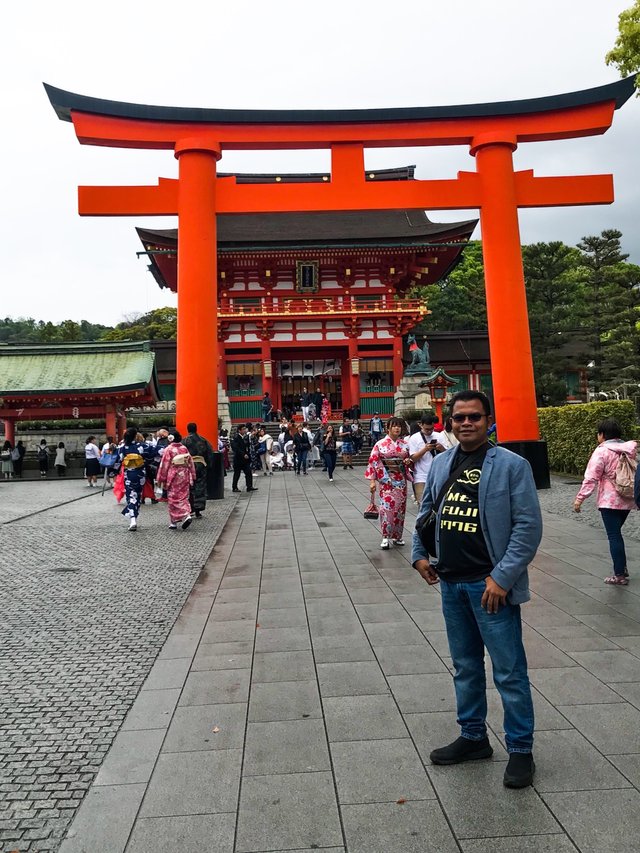 After taking some pictures in front of the main torii gate, we walked into the shrine's main grounds.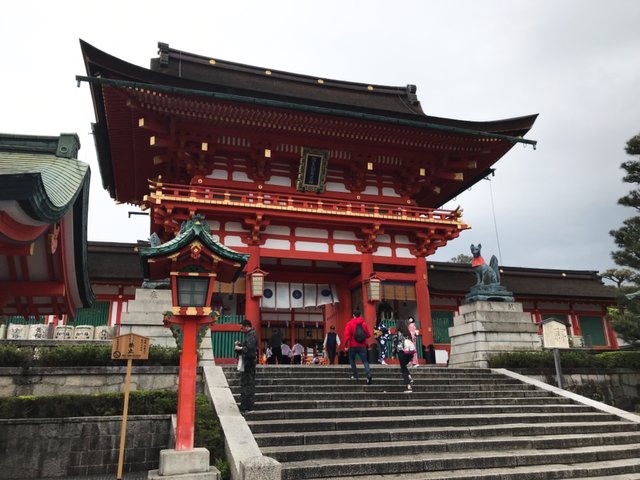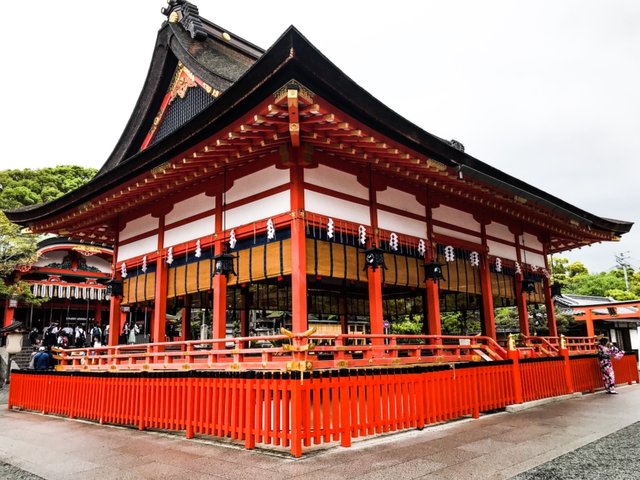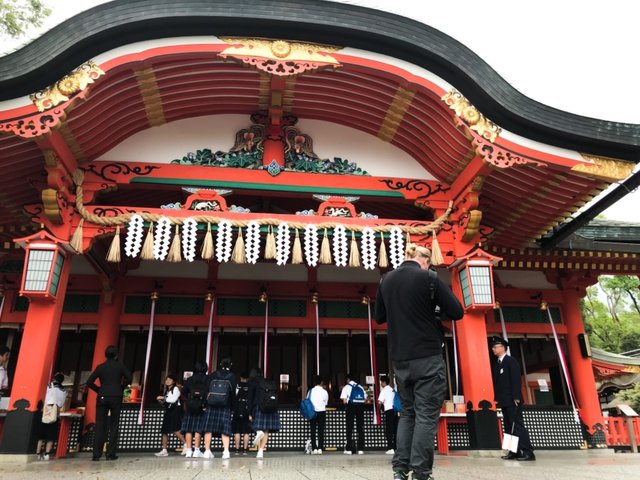 The shrine buildings are very attractive, I saw many visitors have been already there, they look so enjoying the place, and I saw some of them doing a ritual of washing their faces with holy water.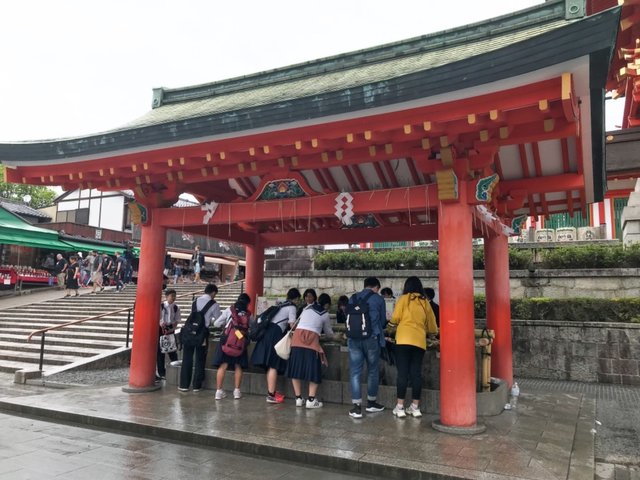 We walked little bit to the left side of main building, there are many gift shops over there. They sell many special gifts. We could buy some if we want to.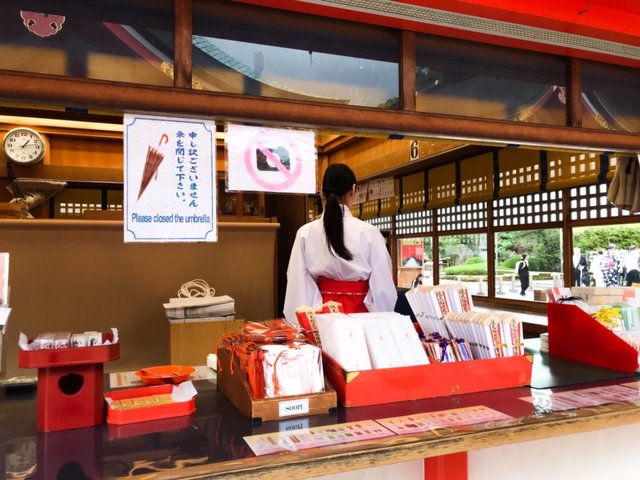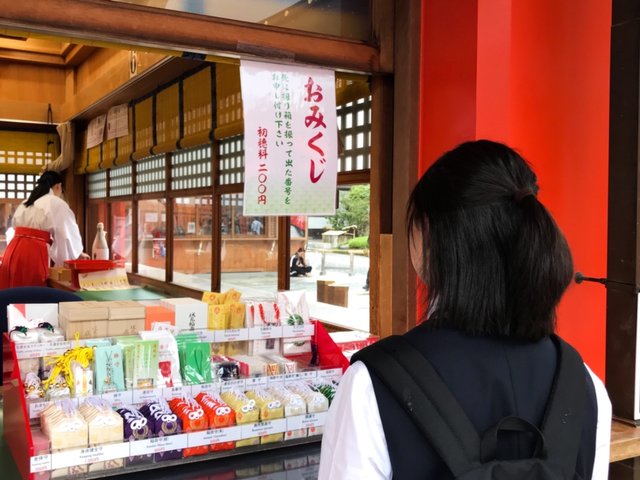 Then we continued walking to the back of the main building. Many visitors also heading for that direction. We're just following them. I looked many school students visiting the shrine as well. They were still wearing their uniform.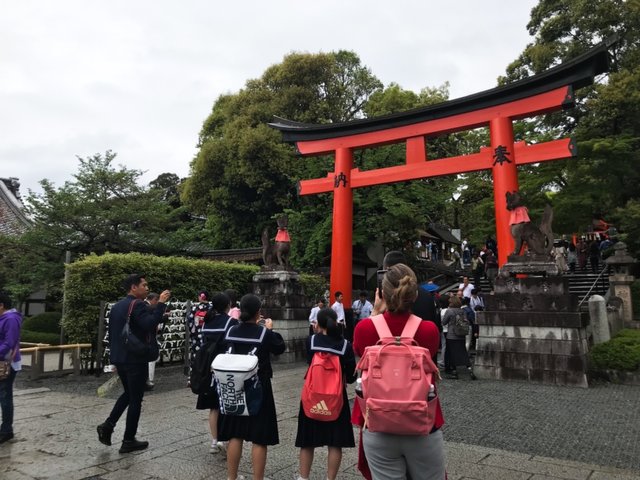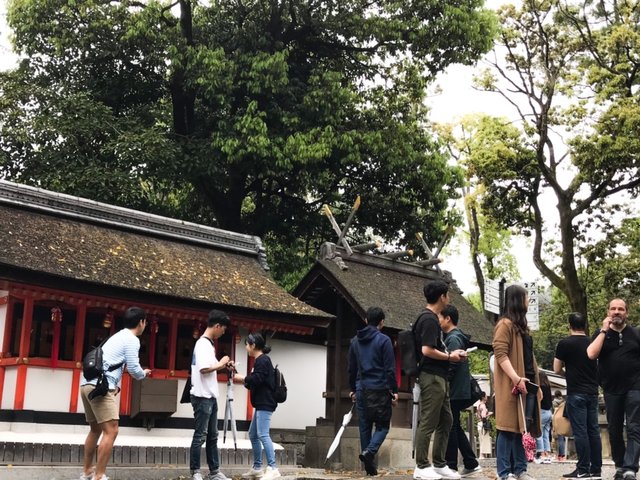 After about five minutes walk, at the very back of main area of the buildings, we arrived at the tori gate-covering hiking trail. There are two parallel rows of tori gates. They are called Senbon Torii that means "thousands of tori gates". There was a banner which said 'please go right way'. It means we must take the right tori gate to hike to the mountain.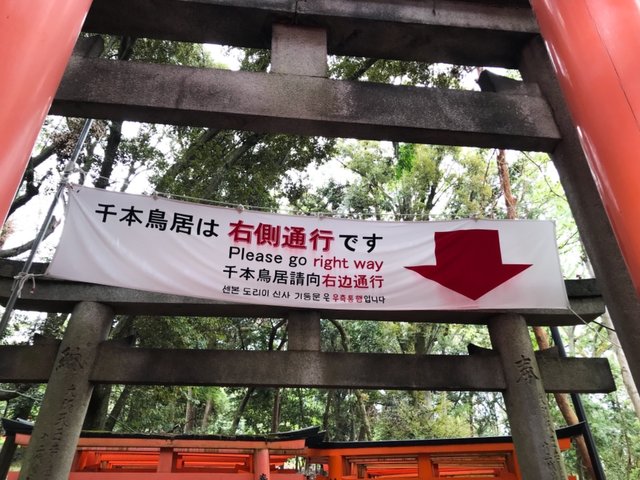 There were a lot of visitors walking along under the torii gates.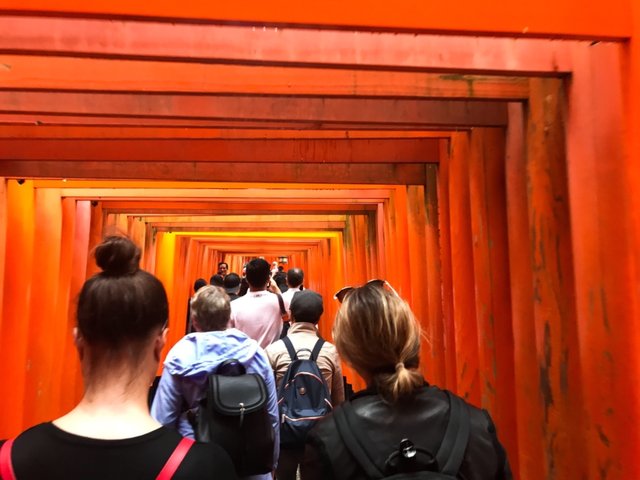 We have to wait for a fine moment to take some picture under the row of torii gates.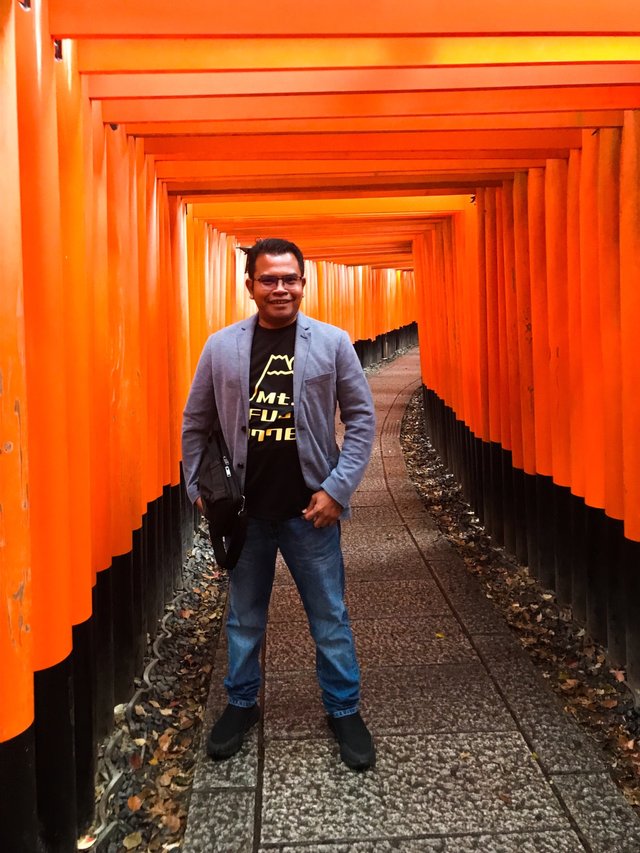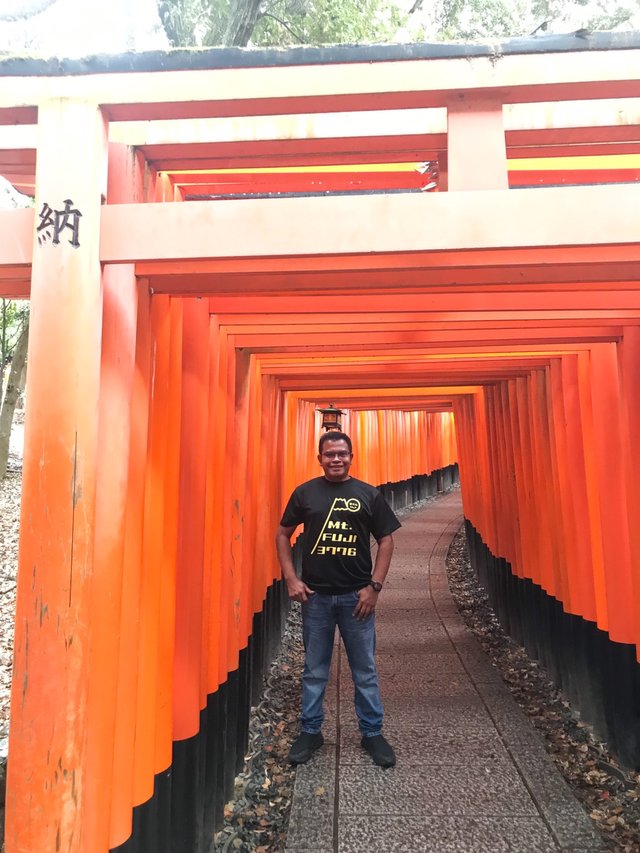 After that we walked along the trail of the tori gate. We are free to walk as far as we want before turning back.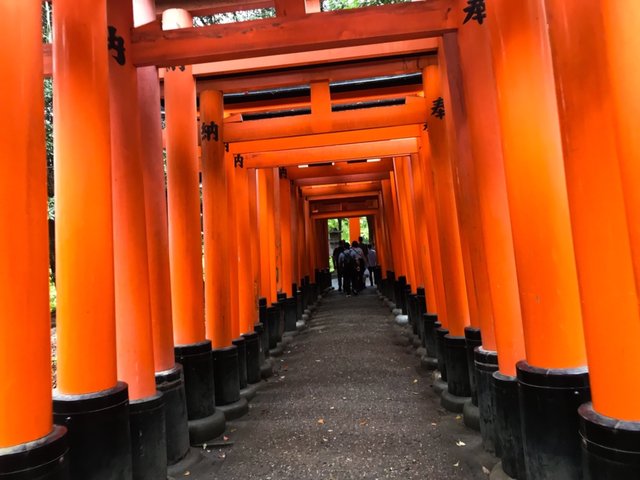 There are writings on the back of gates, but I don't have any idea what the meaning of them. I must me a name or something else.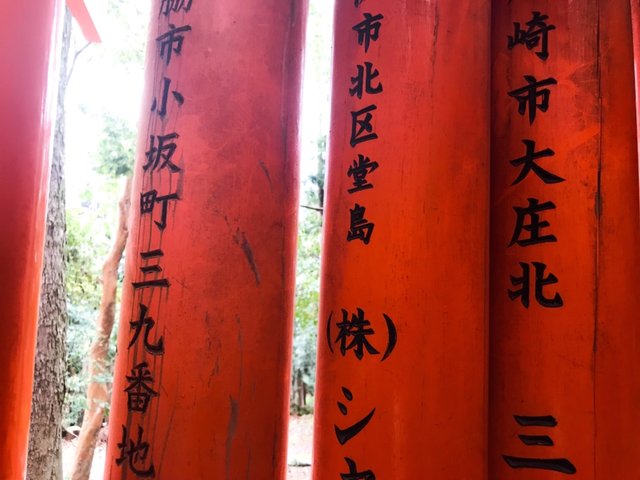 We kept walking along the trail. And finally we were just out of the row of tori gates.
There are direction signs over there. Actually we could keep walking to higher place, but we decided to turn back. We walked down through a path, not through torii gates.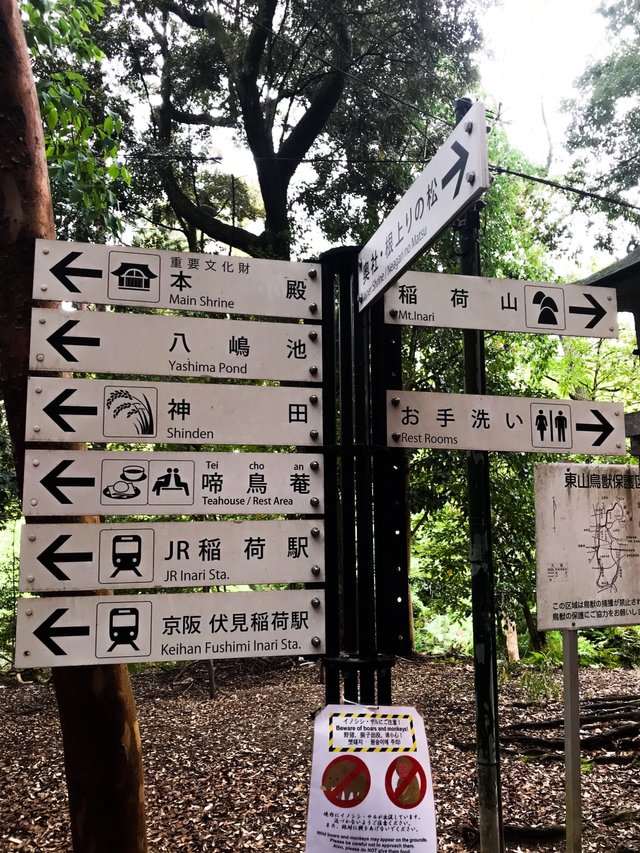 I took some pictures along the way. The view was wonderful, clean and fresh. I was very happy to be there. There was a couple of ducks on the water.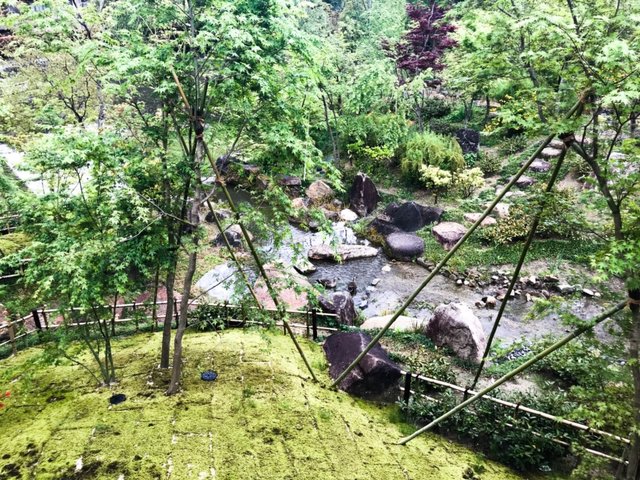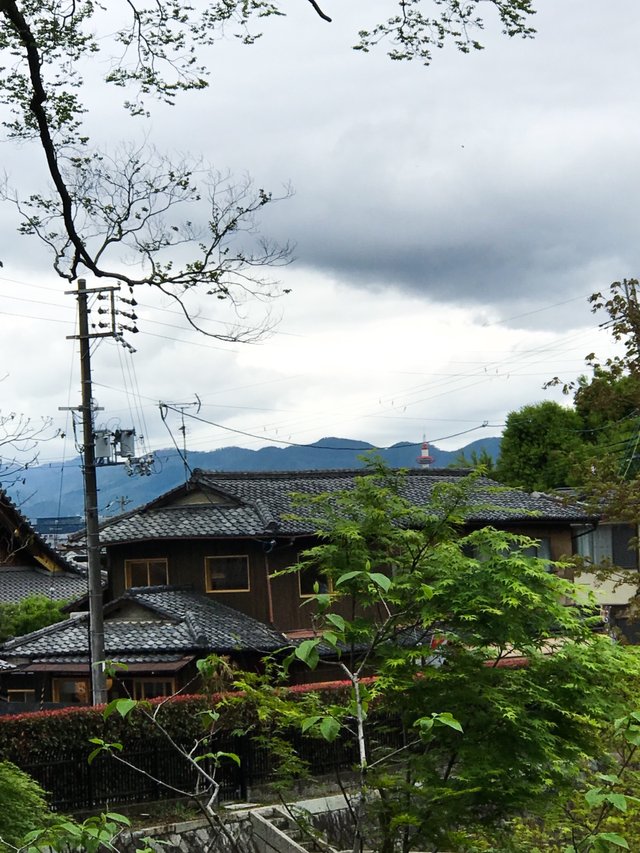 After walking down about 15 minutes, we arrived at the area of street food stalls. There were many stalls offering different Japanese food. All of them looked tasty and mouth-watering.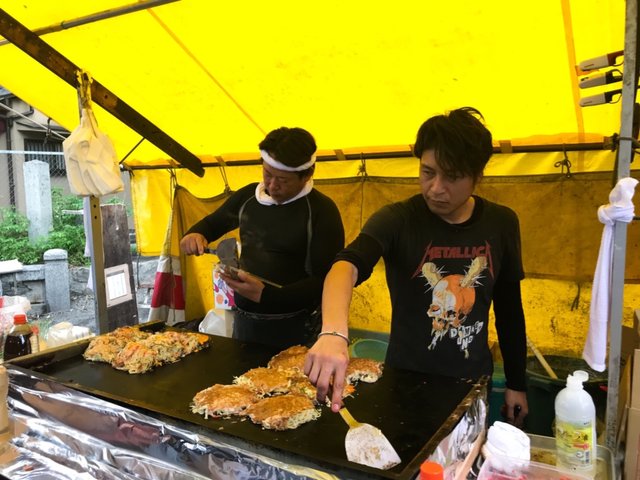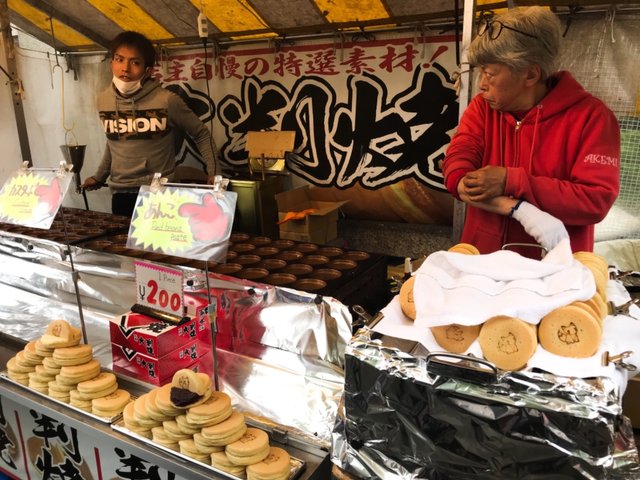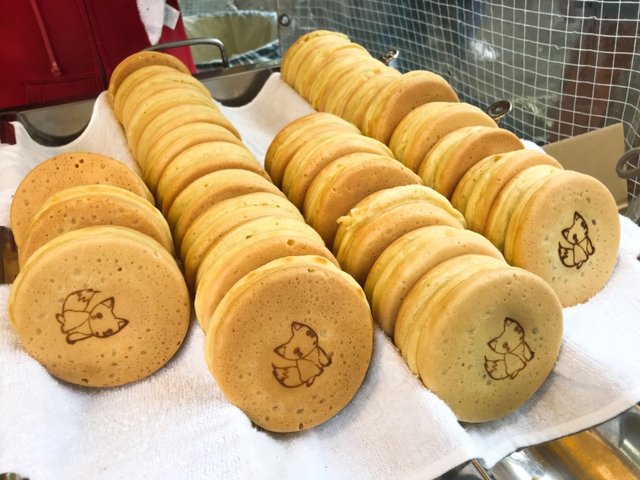 I bought a mochi and ate it immediately. It was so delicious with unforgettable taste. I love Japan so much.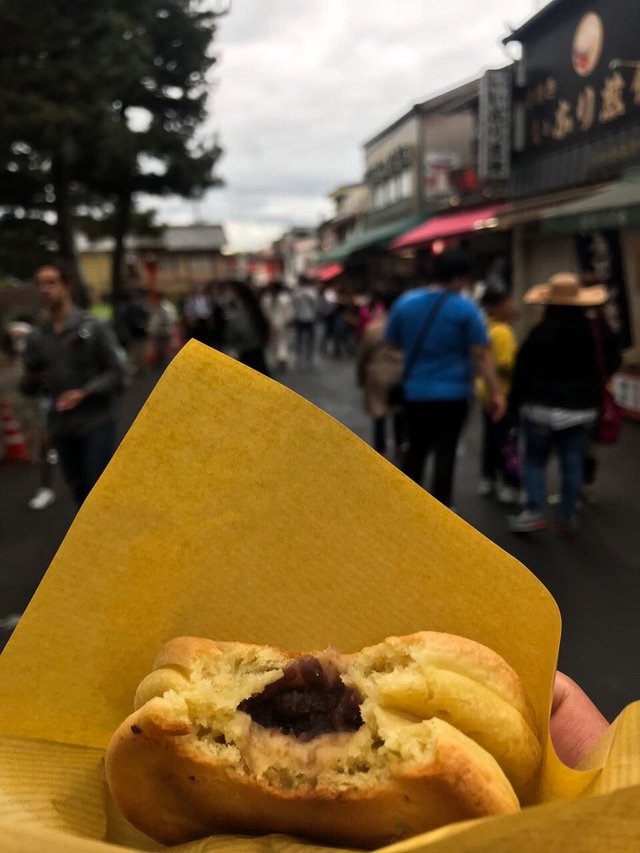 We kept walking and kept looking around to enjoy everything along the way. I believe everyone is happy to visit this holy place.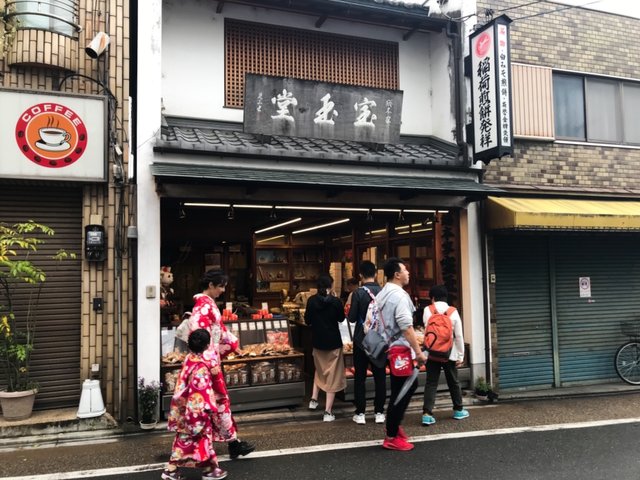 We just kept walking and finally arrived at Keihan Railway Fushimi-inari Station to head for the next destination.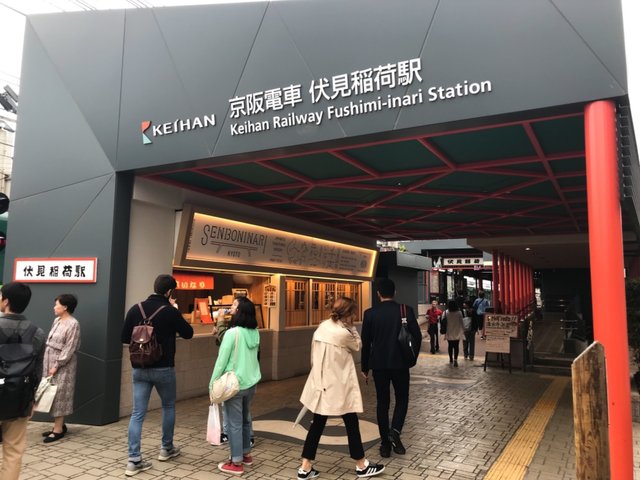 Stay tuned and see you later. Thanks for reading.
Warm regard,
@razack-pulo
---
View this post on TravelFeed for the best experience.