Spending a few weeks in Costa Rica - Days 1-2 - San Jose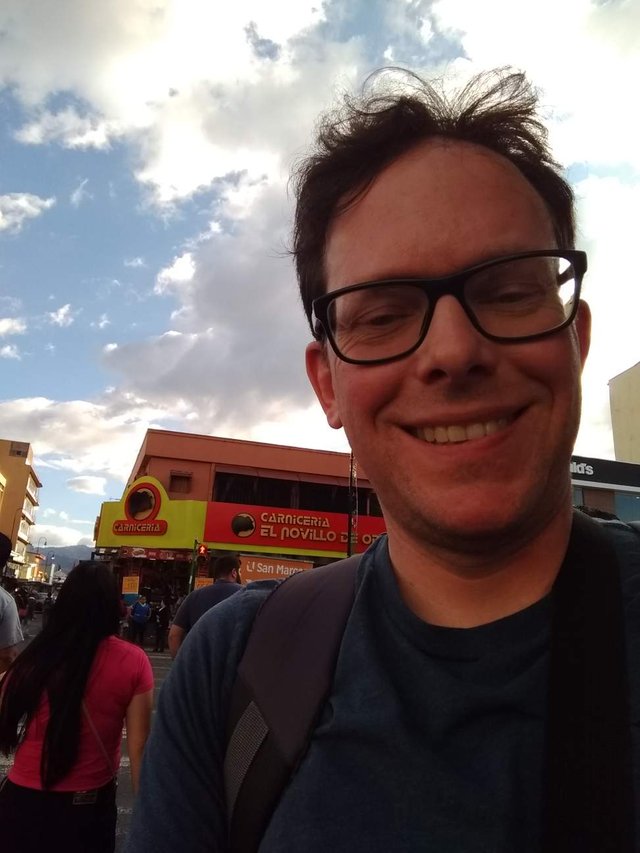 I arrived here yesterday, quite tired from the flight. I'm staying at Hostel Urbano. It's a beautiful place with an amazing backyard view. It's in Los Yoses, which isn't that exciting an area. Well I guess it's busy enough. There is certainly a lot of traffic, but I'm kind of at a loss to find anything fun to do that isn't quite a walk from here. That's fine though. I got some food and beer at a restaurant and just hung out on the hammock in the backyard of the hostel and called it a night.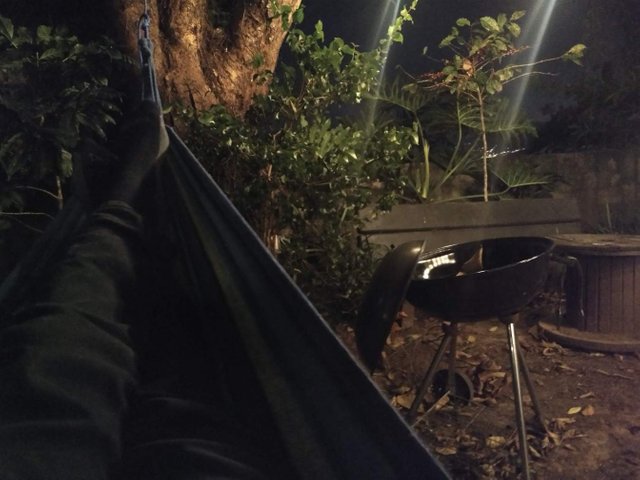 I got up early this morning for a free breakfast provided by the hostel. I could tell just looking at someone that he at least spoke the same language as me, so we struck up a conversation. He was from Australia. He was returning to a conservation job after Christmas break. Two other people he worked with then joined us. They were both from England.
After that I went for a walk to downtown San Jose. I found a park with some cool statues.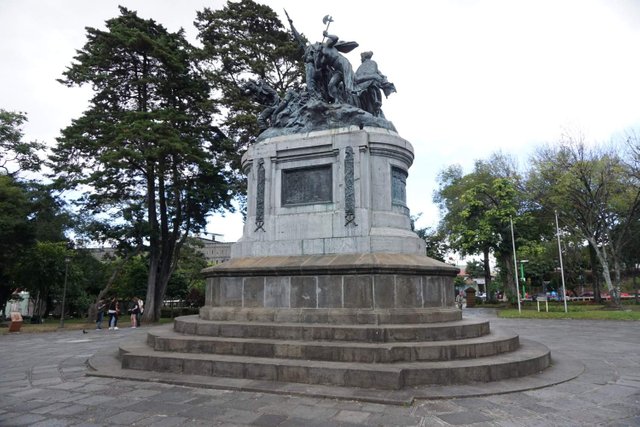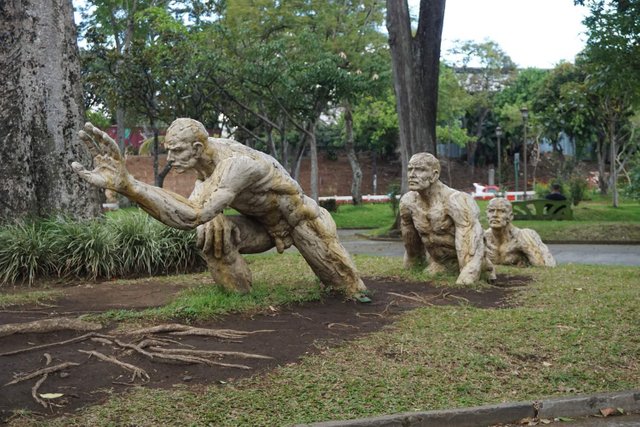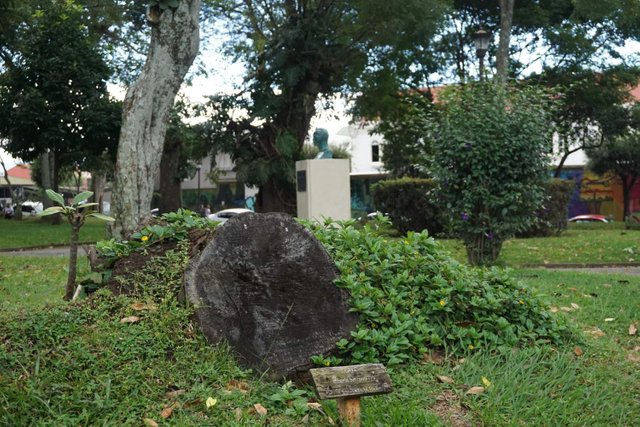 I walked further downtown to the market area, which is completely insane. It's not just blocks of storefronts. There are also whole blocks of indoor markets, closer to being flea markets with retail shops, restaurants and food vendors.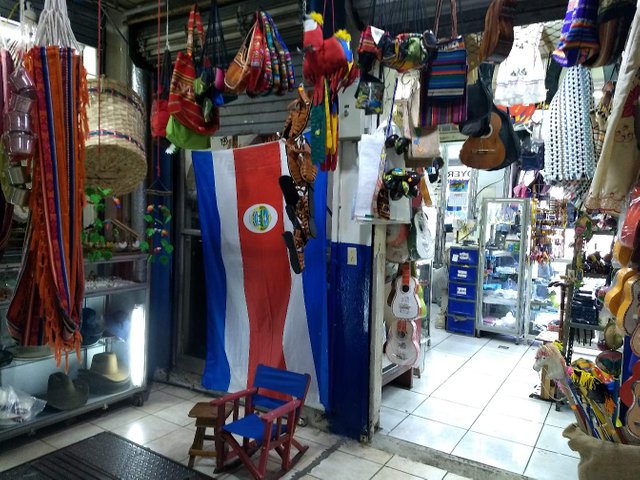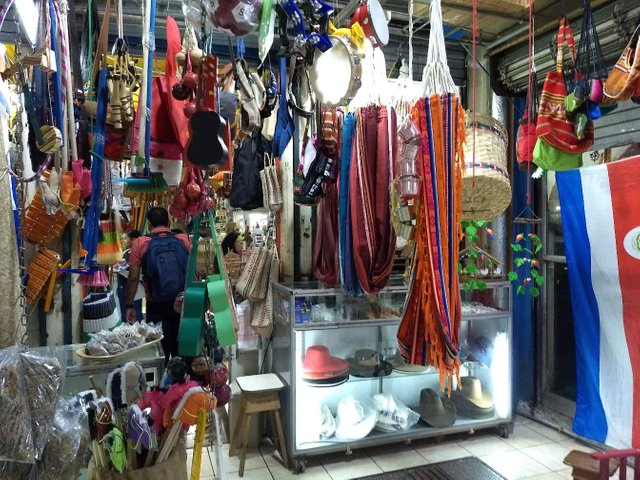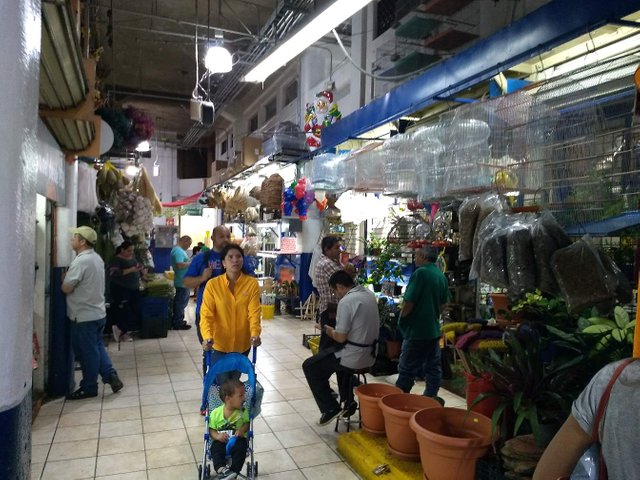 It was interesting, but I'm not looking to buy anything much on this trip. I really just wanted a bathroom and a beer. I wanted a dive bar and I found one. I don't recall the name, but it had a nostalgia theme. The bar was covered with pictures from old TV shows. They were playing Bee Gees videos on YouTube.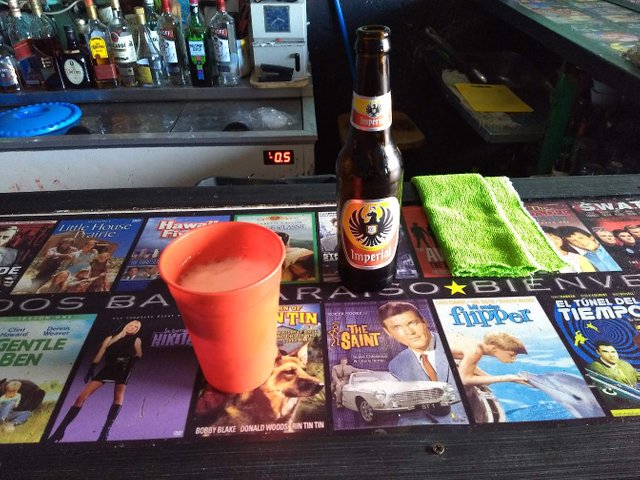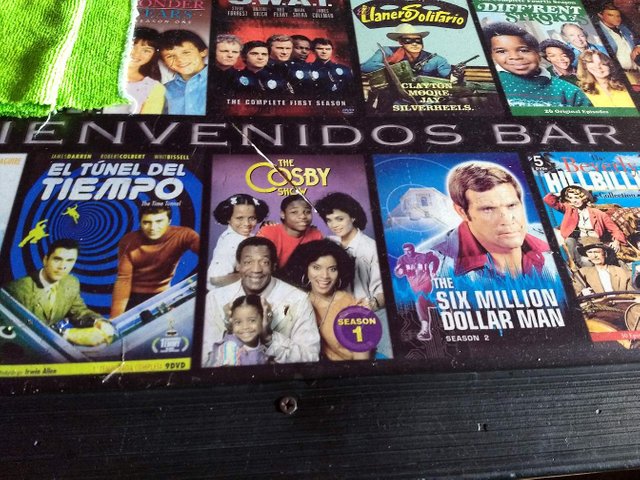 A woman gave me her phone number. She walked in with a guy she called her friend. She spoke English. He didn't. She invited me to stay at her place, maybe when I come back through to catch my plane home. Then she asked to maybe go with me to Monteverde. She said if I stayed with her she would send her friend to the beach. He clearly didn't understand what she was saying. Did I mention her friend is a cop? This was just too weird. I'm not calling her, but I'm certainly flattered.
After this I walked back to the hostel to get lunch, which was probably also dinner.
Yoguis is an amazing deal. I was hesitant at first as I really had no idea what to order. Their menus had no pictures and no details or description other than a basic name of the item.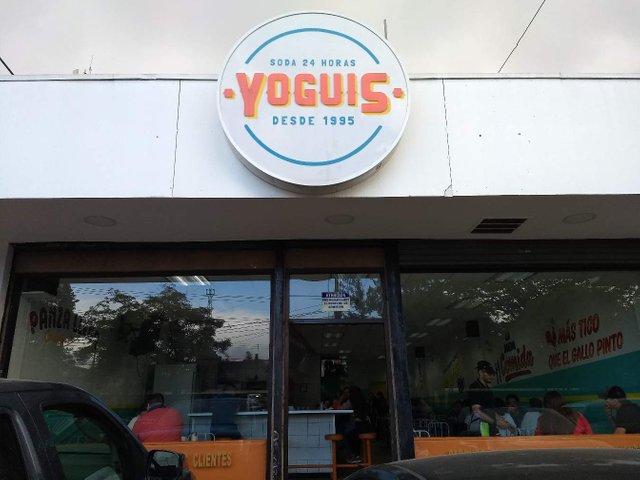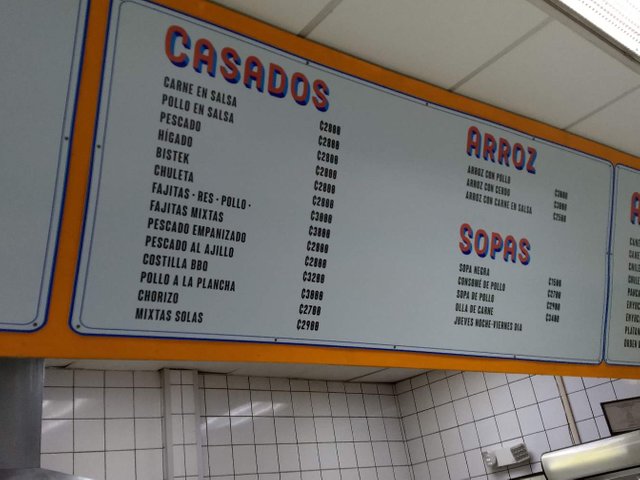 My Spanish is not great so I got the arroz con pollo because I knew I would like anything with chicken and rice. I still had trouble ordering because she asked what side I wanted. I could tell a salad was one of the options so I went with that. For only 3000 colones, this was an amazing deal. That's only $5.25 USD! I'm definitely going back tomorrow.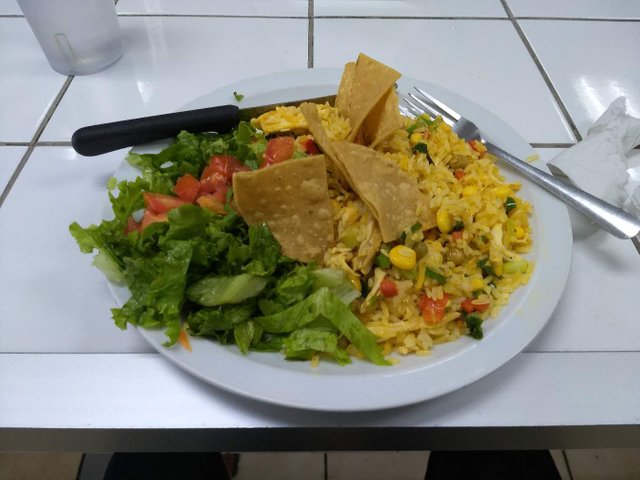 I'm back at the hostel. I might go out for drink. Here are some more random photos from today. The first is the National Museum of Costa Rica. This is the capitol city after all.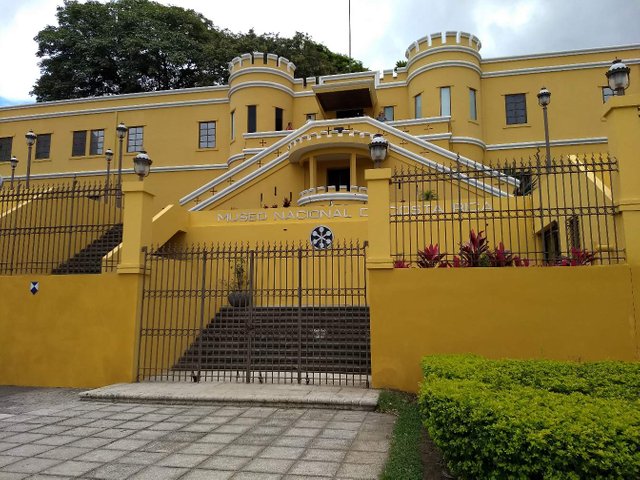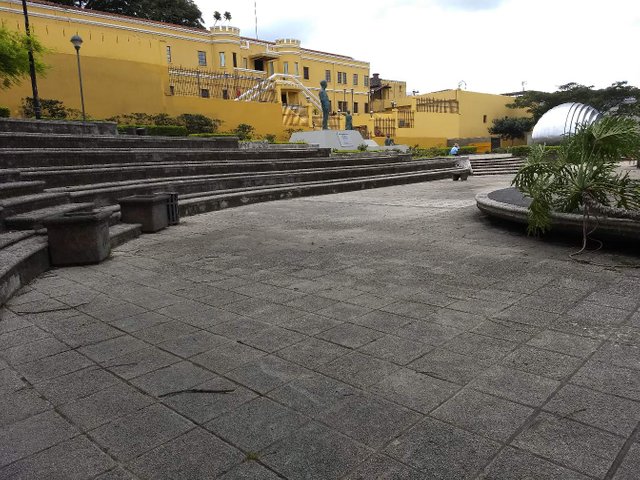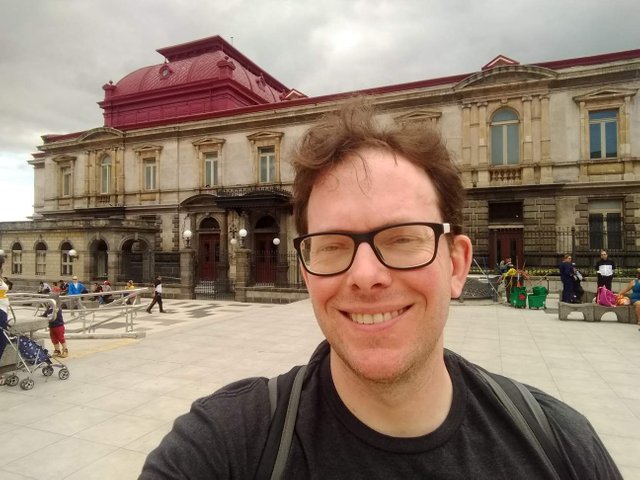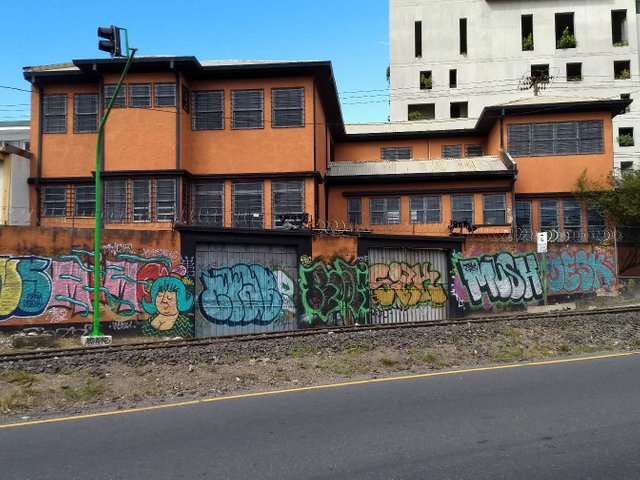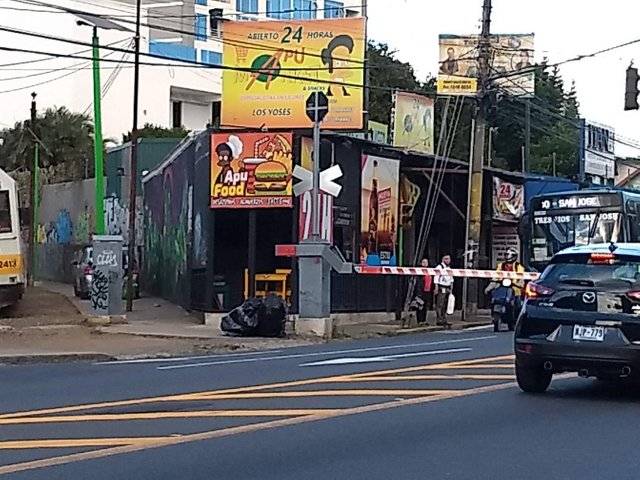 Posted using Partiko Android