Enthusiastic support for @steem4nepal! Thank you!
Hello lovely people,
So we published our first post on #steemit two days ago - Calling all Nepalese steemians living in Nepal and abroad! First Post by Guest Editor @arbazalam. - Thank you @arbazalam. And since then we have received massive support from wonderful people on the platform, so we are very excited.
Our aim is to bring Nepalese on #steemit together. So, if you are a Nepalese (living in Nepal or living abroad) please join us to support each other, to learn and share but most importantly to grow together as a kind and respectful community on steemit. To grow kindly, respectfully, ethically and hopefully financially together.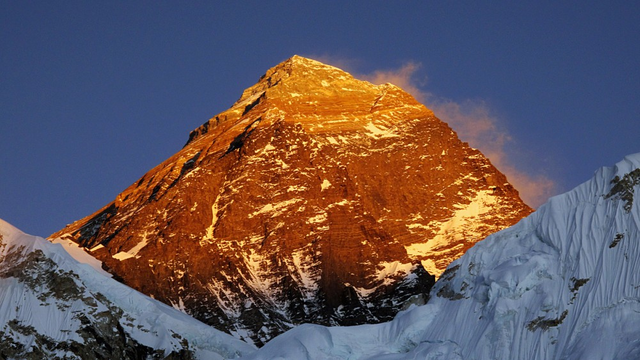 (Source: welcomenepal.com)
A BIG THANK YOU🙏🏼🙏🏼🙏🏼
We would like say a BIG THANK YOU to @riverflows (@naturalmedicine) for building us a wonderful GIF (you can see at the bottom of this post) and offering 20SP to hold a contest (if we reach at least 20 contribution - so watch this space).
A HUGE THANK YOU to @bewithbreath @immarojas @minismallholding @riverflows @porters @steem for significant amount of SP delegation. And big Thank You to @sallybeth23 for SP donation to @steem4nepal. We are so touched! Thank you! And we have just added you all to the fanbase for autovoting as small token of appreciation 😊
And THANK YOU to our wonderful community members who have joined so far.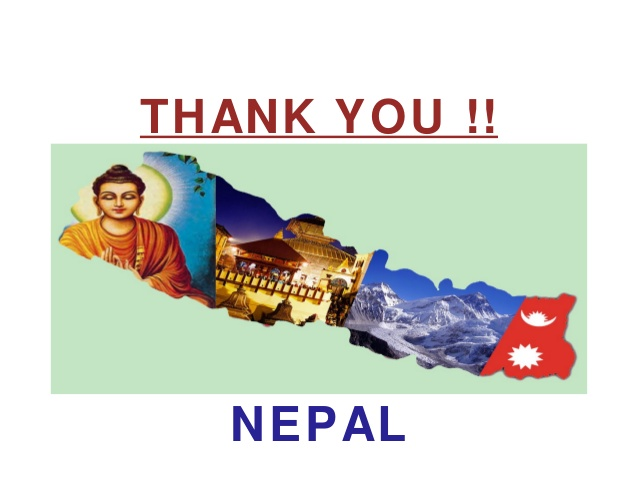 (Source: huntingtonwellness.org)
Moderators / Guest Editors / Promoters (MEPs)
We are very pleased to have @moharkan and @arbazalam as our first moderators / guest editors and promotors (MEPs) of @steem4nepal. @bewithbreath has delegated some SP to our MEPs to help them grow and nominated both for some SBI. Most earnings from the post by MEPs will also go to the MEPs. Love the energy and enthusiasm @moharkan and @arbazalam bring to the community. So big shout out to our MEPs. MEPs....don't we just love acronyms and it's a good one...haa...haa😃😃😃
But we would like some more MEPs, so if you are Nepalese on the steemit please do support us as MEPs or any other role. Send message to @steem4nepal or @bewithbreath or just join on discord and let us know how we can help each other.
Calling for more support
Please help us build this community to contribute toward realizing #steemit global potential. You can support us by upvoting, reesteeming, interacting through comments and yes, through donation and delegation.
Hope you can help us build this community @TravelFeed @for91days @canadian-coconut @upmewhale @smartsteem @minnowbooster @raisemeup @tipu @steemitboard @all.cars @upmyvote @miti.
If you would like to delegate to us you can use this Delegation Tool. Just put @steem4nepal in delegatee name and the amount you want to delegate. Or just support us in a steemit way as you wish.
How to become member
SIMPLE - Join our Discord Server - CLICK HERE
Follow us.
Resteem this post if you can
We would love to interact - so consider leaving a comment
We believe you (@nepaliguitarboy @nepalipahad @nepalitalim @nepalyoga @nepalibitcoin @gurungboy @tshering-tamang @teamnepal @ritatamang @sagargurung @shrestha @shresthaamit @shrestharam @prajapatibnay @prajapati @kathmandu @cave-man @rkshrestha @saibaba35 and many others we may have missed) are Nepalese steemians but may not be active or have left steemit. But if you are reading this, we would love you to join us CLICK HERE to JOIN and if you have left steemit may be consider coming back to build the community.
Why should you join @steem4nepal
We are just starting.....but we already have some good benefits, including some juicy upvotes for our members. Please check Discord Server. But together we can grow stronger providing many benefits to each other.
So please join us and support us - let's grow together.
@steem4nepal look forward to welcoming you with warm heart on the Discord Server.