Mayuko and Siho 1 night 2 days Seoul Nadrie (SEOUL)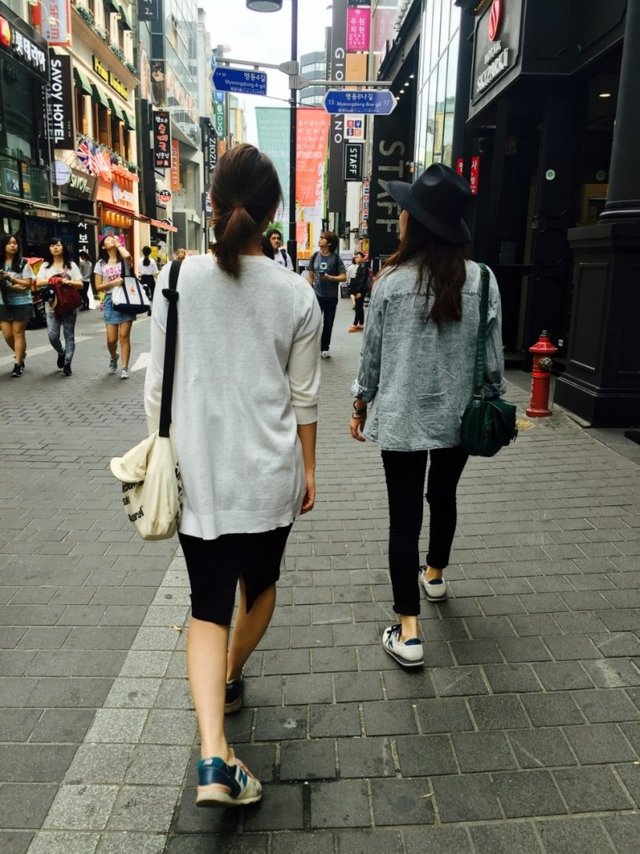 Read "Mayuko and Siho 1 night 2 days Seoul Nadrie (SEOUL)" on TravelFeed.io for the best experience
---
SEOUL
Exactly a month ago (0417) Mayuko sent a message saying he wanted to come to Korea. But since I'm an office worker, I'll be coming soon, but soon I heard that I was ticketing.
I came to play one night and two days on the weekend of May 16-17. I am a foreign friend who comes to my country after Ai-chan in March
I met in Osaka a month ago, but this time it's Seoul!
First day,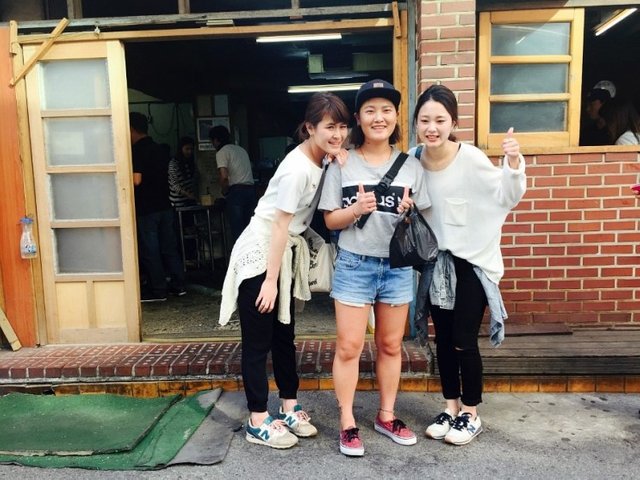 Left Mayuko / Wu Shiho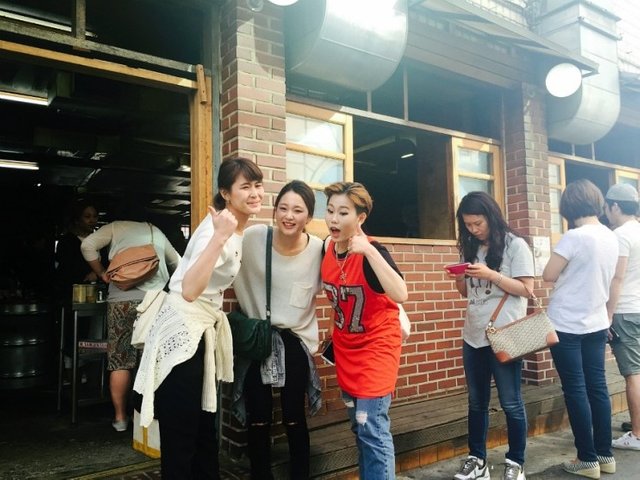 The red suit is Seo Ji Eun. My old friend. Spread Korean Drinking Culture with This Friend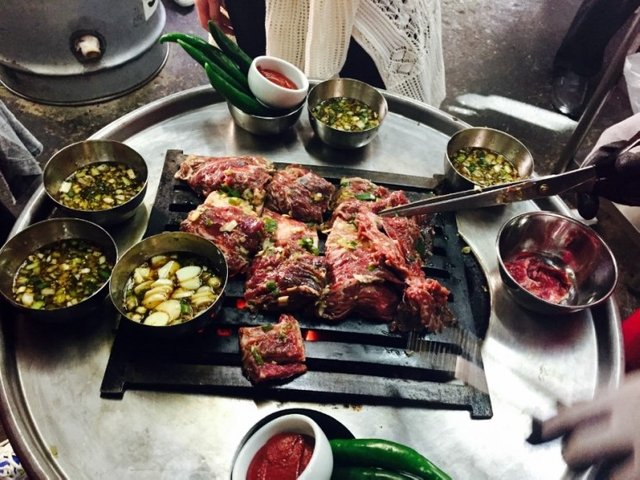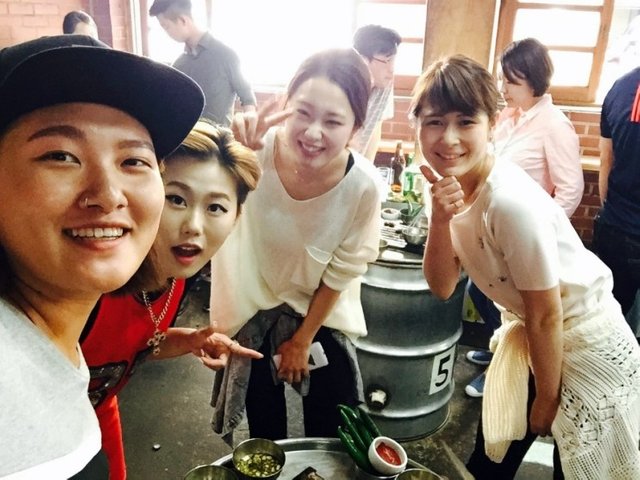 What do you want to do in Korea before you come? What do you want to eat ? When I asked, I only sent a picture. Photo of everyone standing and eating ribs.
It was a mission. Find out where this place is .. But I can find it.
Right **"to stand Yeonnam-dong ribs" **
Better than me, Korean Mayuko
What about Yeonnam-dong? Are you nearby? Why don't I know? Even Naver search was a scary place.
As soon as we met, we dropped our luggage in our hostel and stood in a taxi to go to the ribs.
They don't provide rice or kimchi, but they only give meat. And join my friend in red and start eating!
As soon as I put it in my mouth, "Woo ..
In addition, I made a shochu so that I could shake it and told me to ride wheat.
Inhaled enough to blow up the stomach in the sense of 왤 Come to Korea. I've run out of bullets in my wallet.
I've filled my stomach anyway.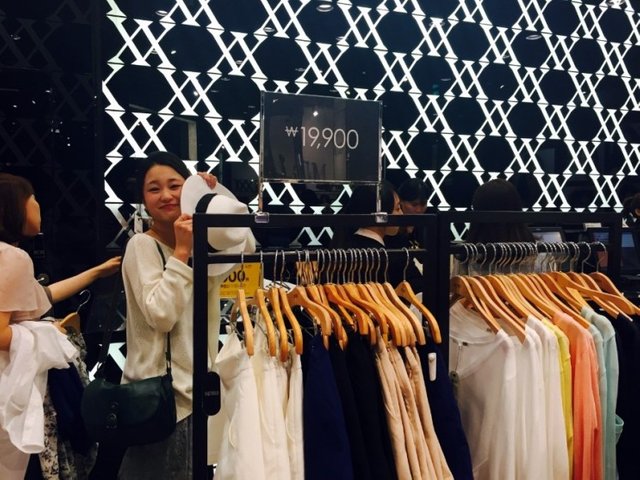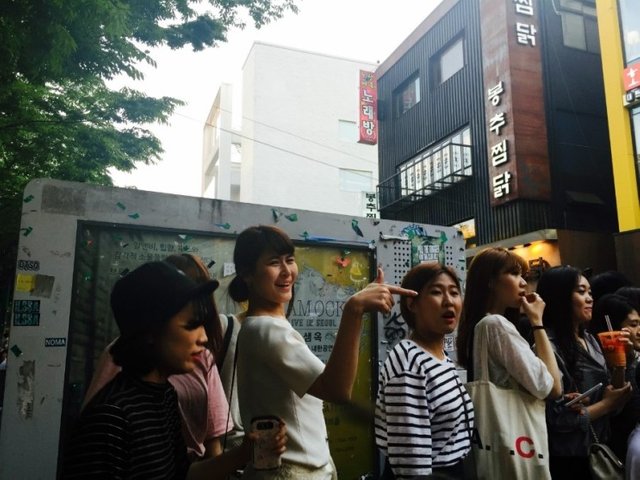 Hongdae street performance
Two big guys play hard up and down.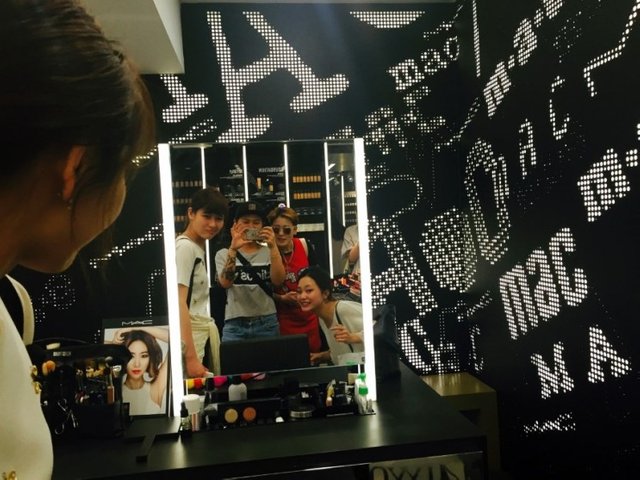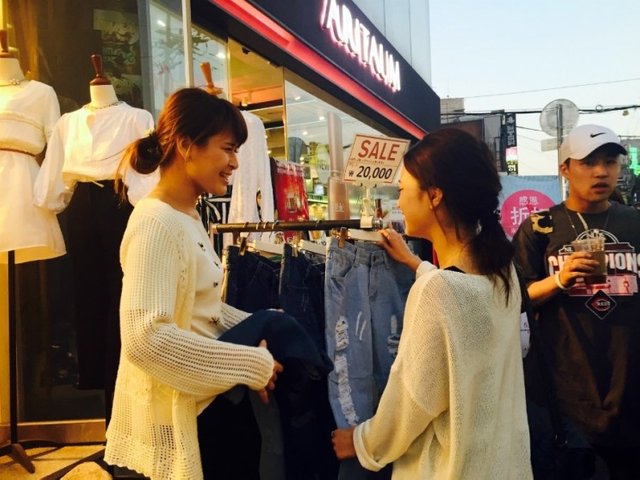 Those pants are cheap and they are buying as a couple.
Two Japanese who enter the fitting room together. The narrow place is amazing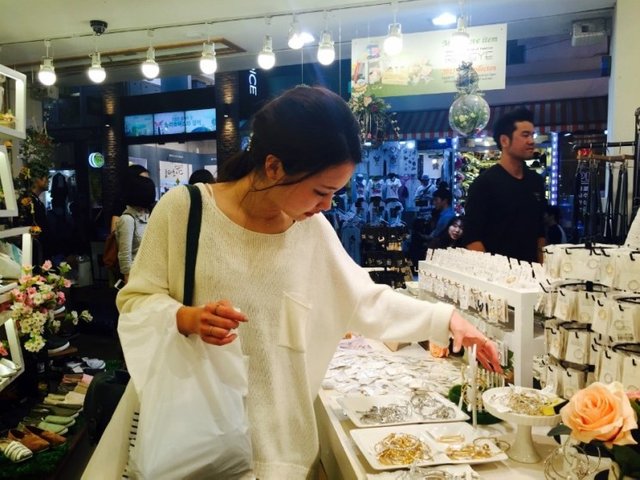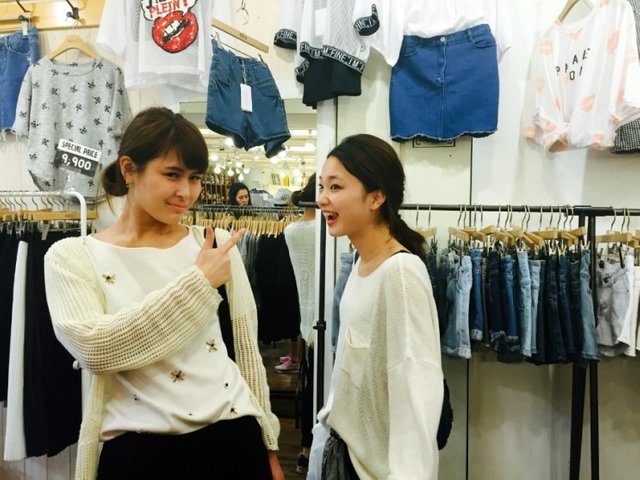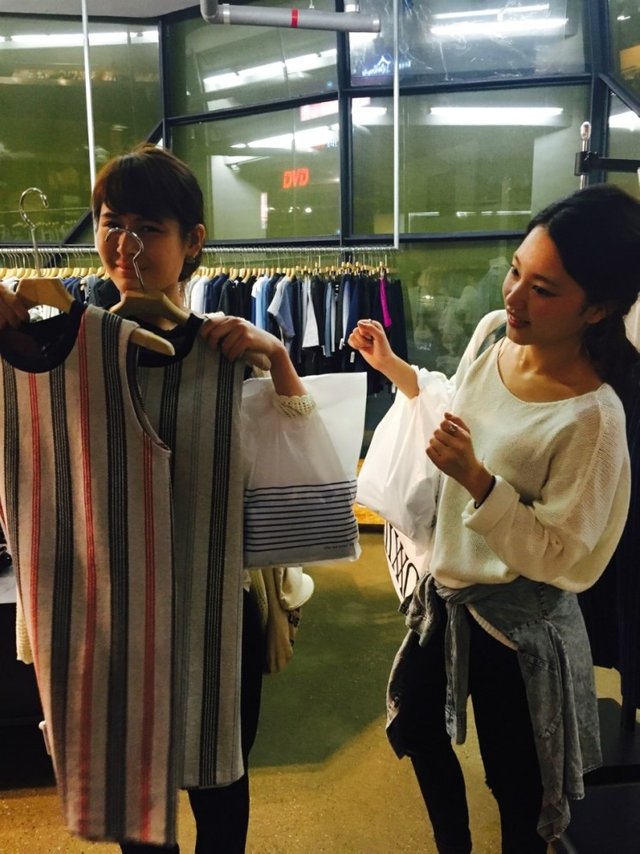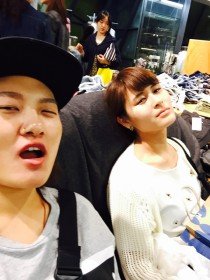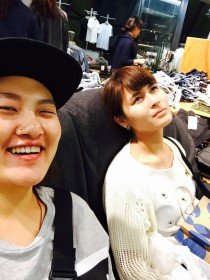 Mayuko fainting ㅋㅋ ㅋㅋㅋ ㅋㅋㅋ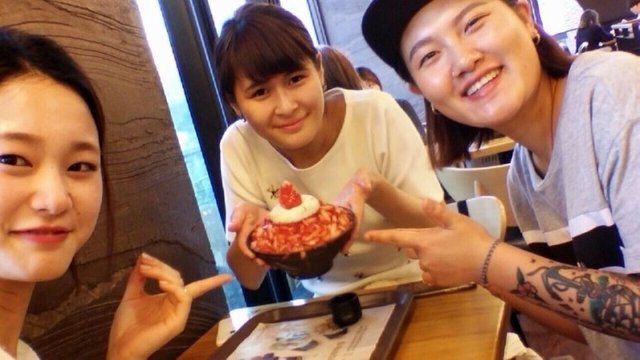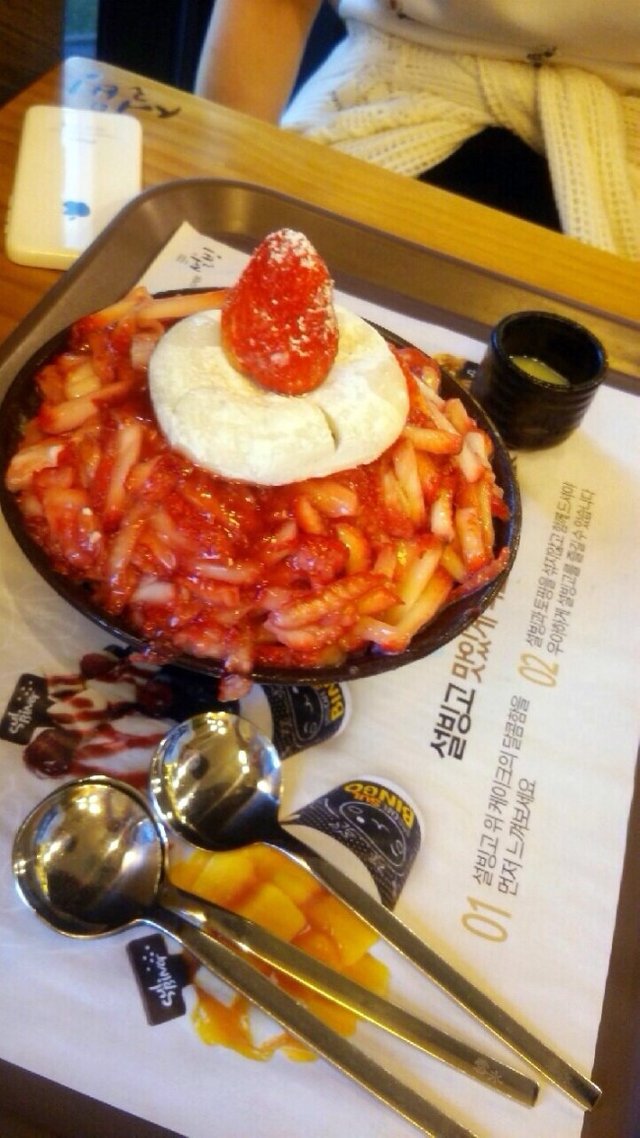 Snow
In Japan, shaved ice is simply sprayed with ice syrup.
Ai-chan also wants to go snowing and Mayuko and Shiho also go to snowing
Luckily it was delicious and I would say it would be amazing if I sold snow and ice in Japan ... Hmm.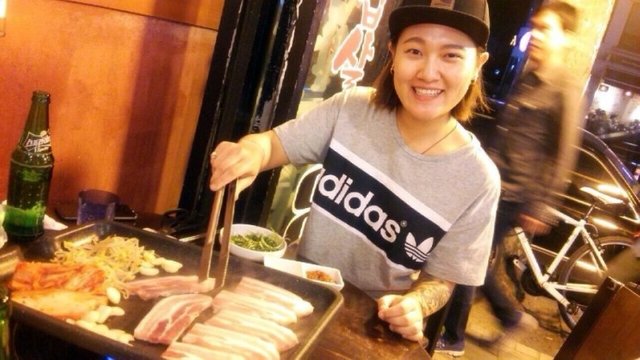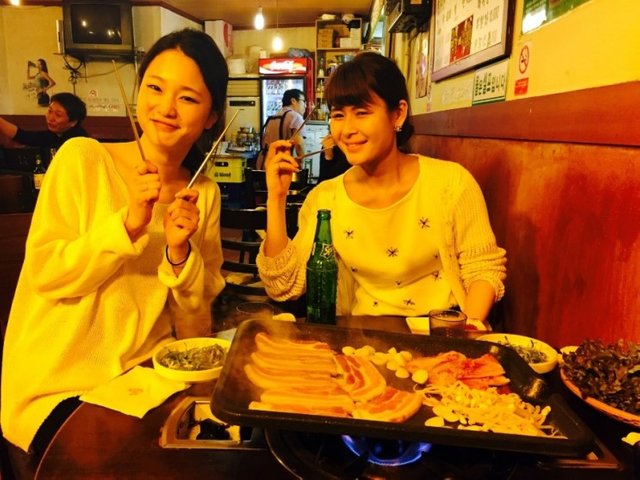 Eat beef ribs and eat pork belly in the daytime
Although he is still full, he went to eat pork belly at 10 o'clock for dinner.
I wanted to go home for a local pork belly, so I went to 'Jejuchon' pork belly near our hostel.
Whenever I wanted to eat pork belly after a dinner or work, I told me that it was a place I often go.
Standing with Sulbing and making a spare rib, Mayuko jumped up to see if he was sorry or burdened.
You're faster than Korean.
Second day,
Ane's reason for coming to Korea is to come to eat well. Before I came to the list I wanted to eat.
Samgyetang from morning
At first, I showed you a picture of chicken saying that you want to eat a chicken.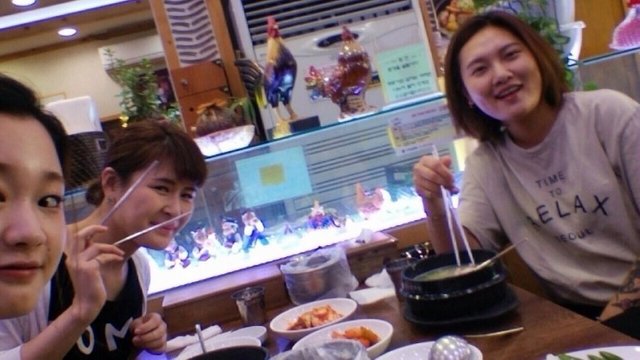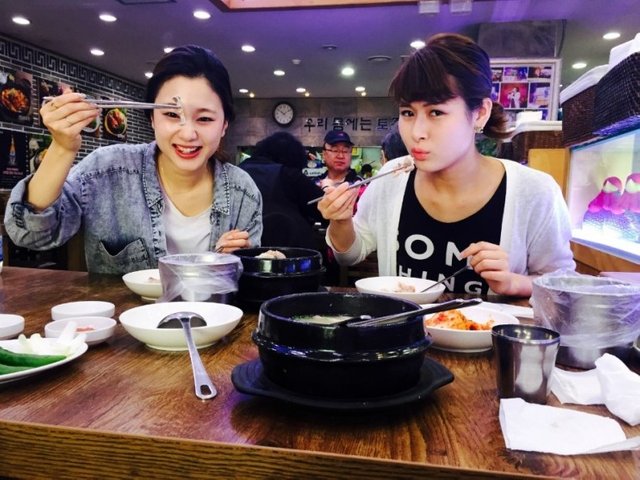 Too well to eat It was so nice to eat well. I'm 4 years old and my mother explodes.
This time we showed Koreans are very fast. Secretly take out the card from the purse, go to the toilet, sneak and count.
I ate it all and went to the counter naturally. "I'm not required"
"Eh? ....!?! Is it me? !!"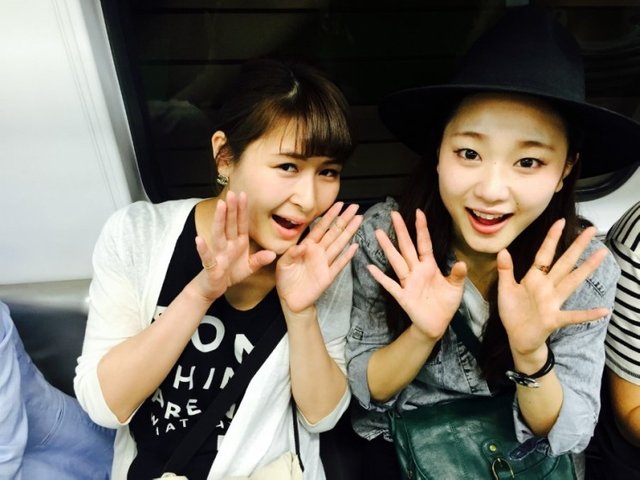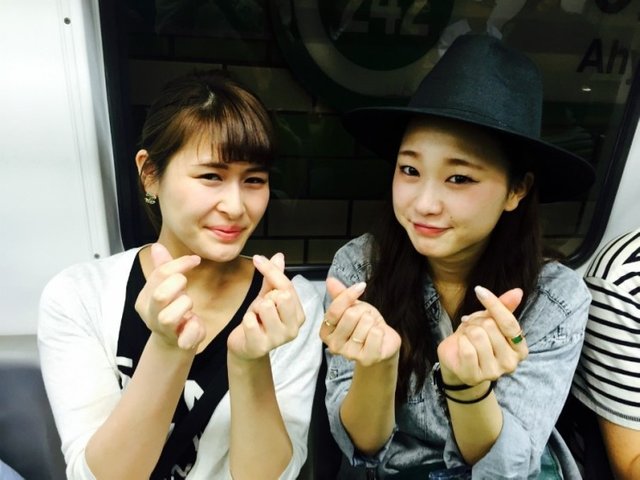 The way to Myeong-dong.
Those finger hearts know they know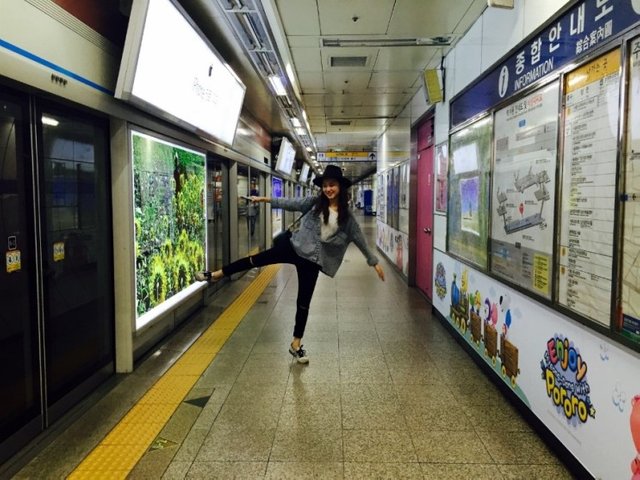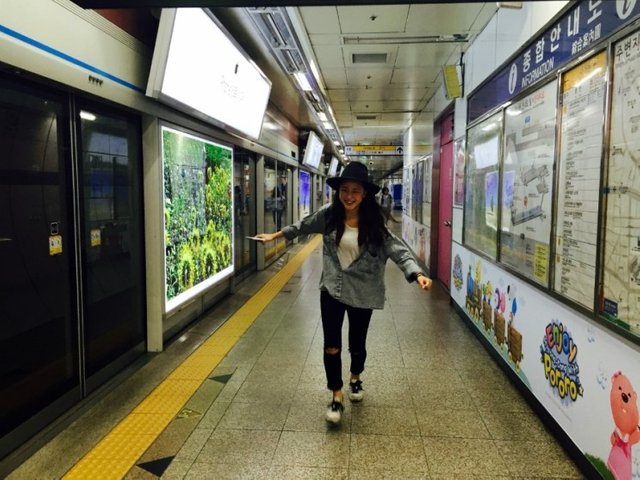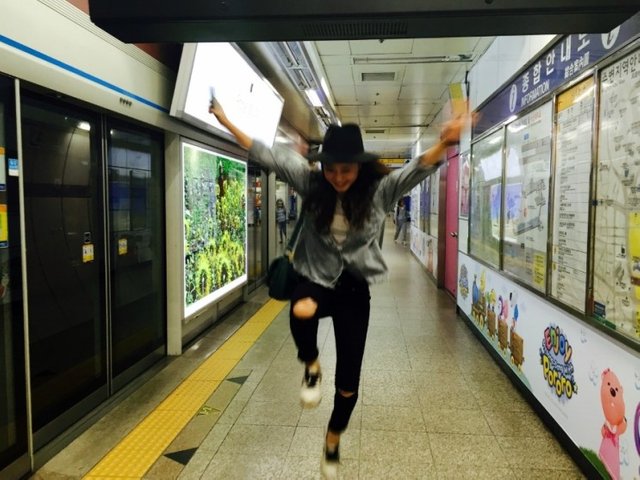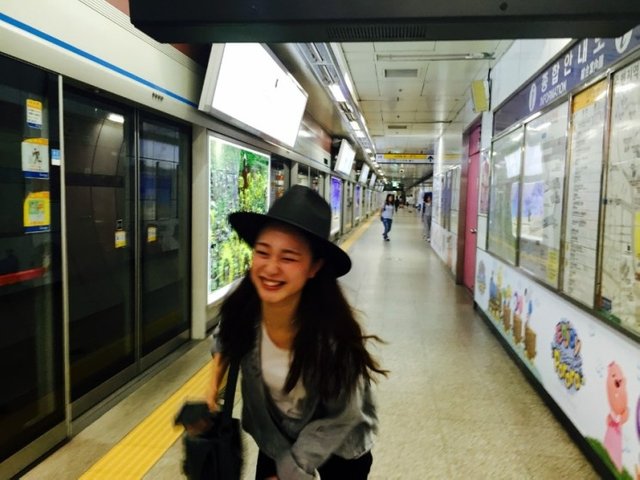 Really cute Shiho-chan.
When you speak Korean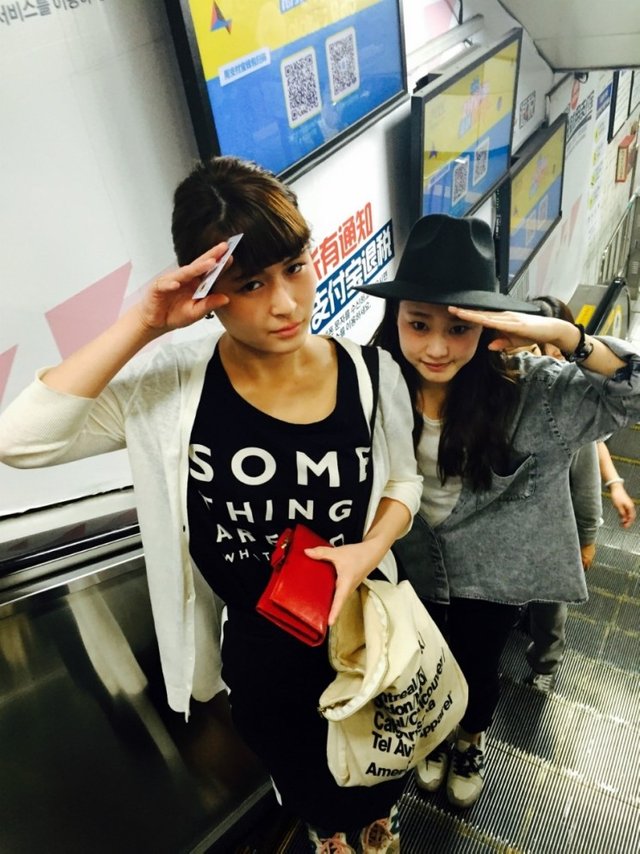 Myeongdong moss mosho ~~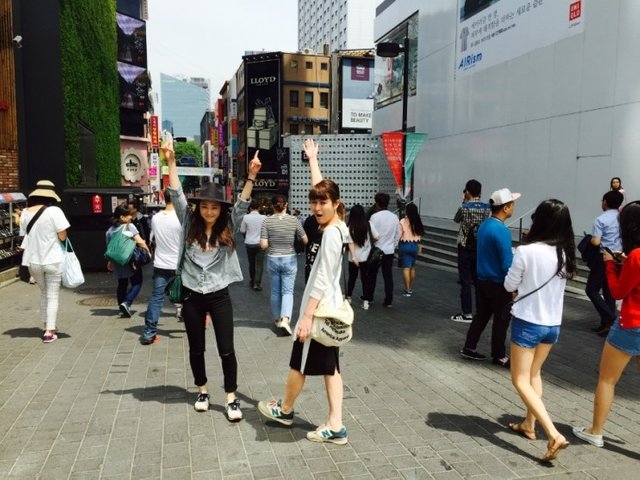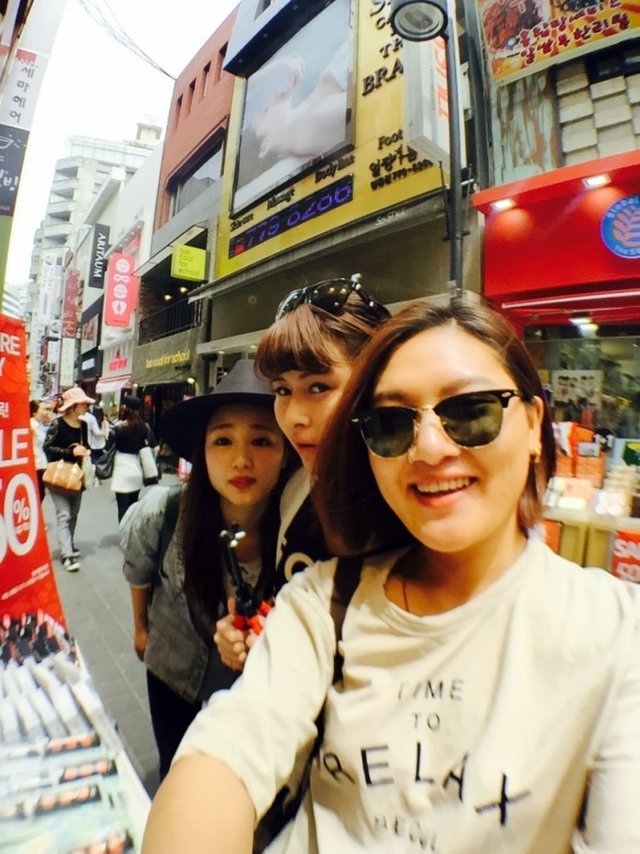 Just take a picture while showing you selfie selfie
But everyone came out really beautiful. Only I expected, but my face is the worst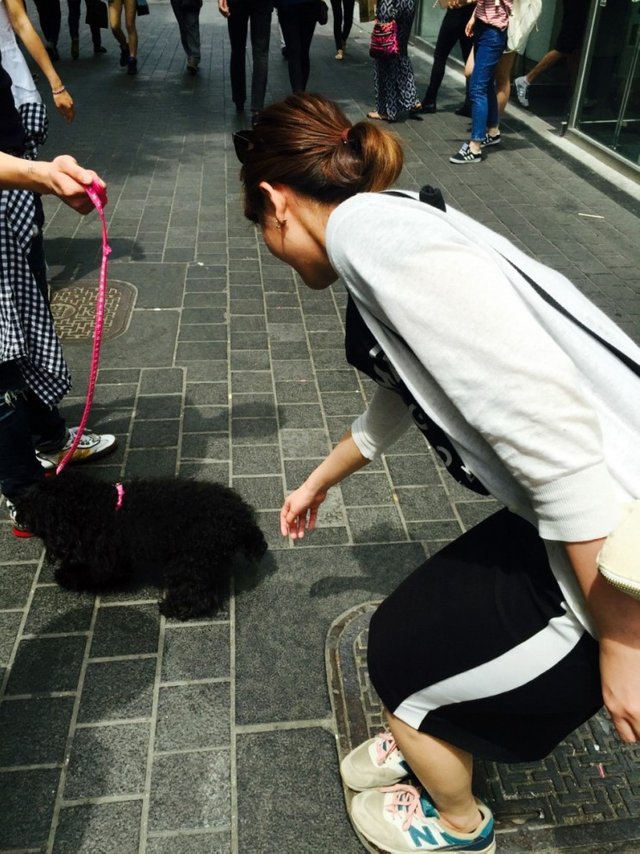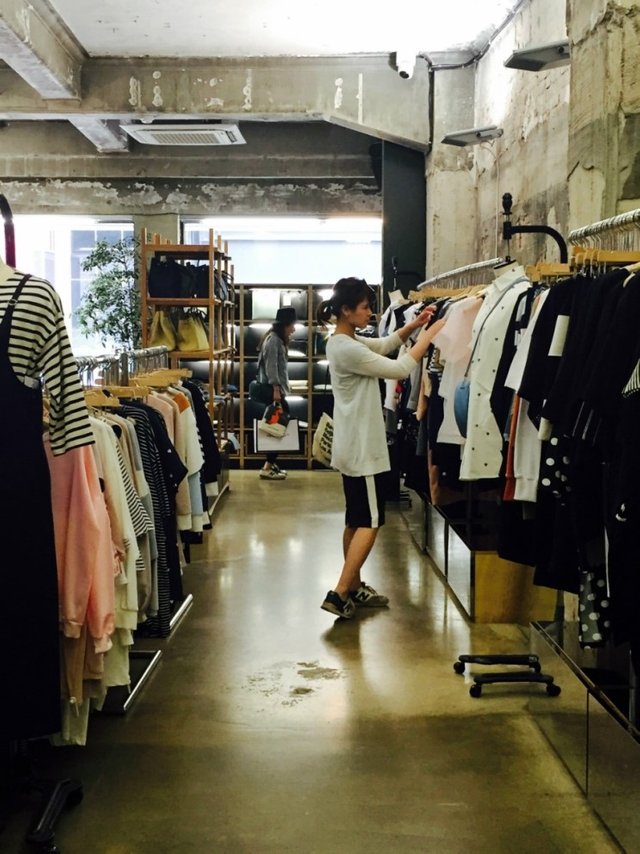 Tsukareta ~ (I'm tired)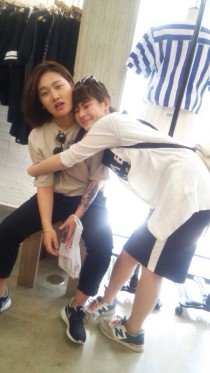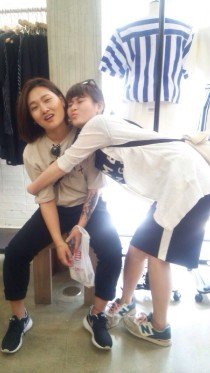 I'm tired Mayuko. Leave me alone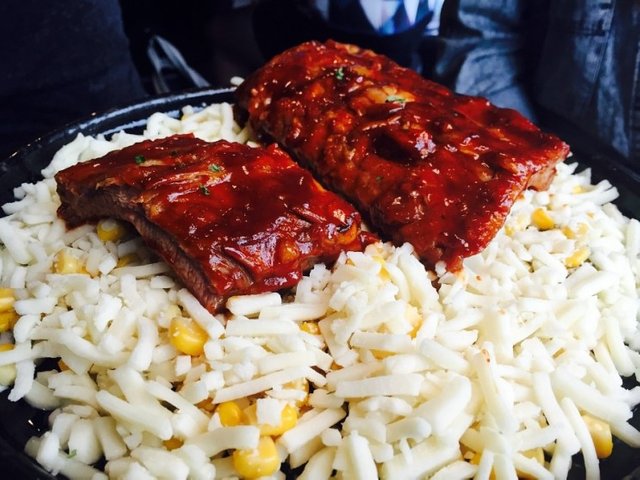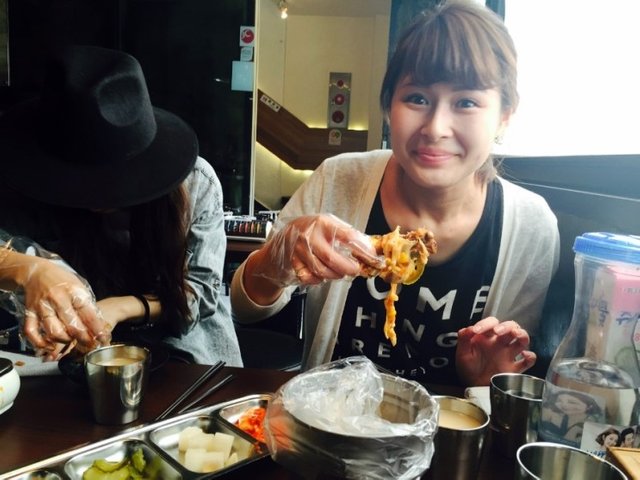 Eat again!
Last eaten James cheeses chops "
Luckily I ate well not spicy. It's so good. Good eater = Mayuko, Shiho.
After the Myeongdong Mukbang, I had to return to the hostel and take the airport railroad with my luggage.
The flight time was 19:15, so I had to take a 16:10 train at Hongik University entrance.
I caught the carrier and the kids ran like crazy bitch with shopping bags
Finally, I passed a shopping bag to say hello.
I asked you what it was like a birthday present .....
I did. When I went to Osaka a month ago, my birthday was the same as Han-chan, and I remembered my birthday since then.
This time I came to Korea and gave a present.
I even shopped together, scanned the clothes I was messing with, and then ran to myself saying that I had something to buy.
When I went to Osaka, they bought me a gift and took a present, but they also brought my ugly sister to my country.
I'm so clumsy to express my feelings that I can't say thank you. Still, smile and get it.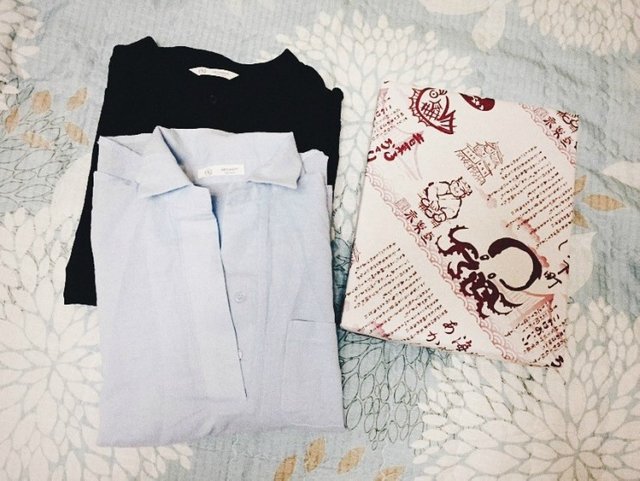 I'm really young and old, and I'm overflowing with people. No, I can't overflow
The two nights and nights we passed so quickly and said goodbye.
Soon we are on a long, long journey, and we do not know when we will meet again.
And the last conversation of this trip!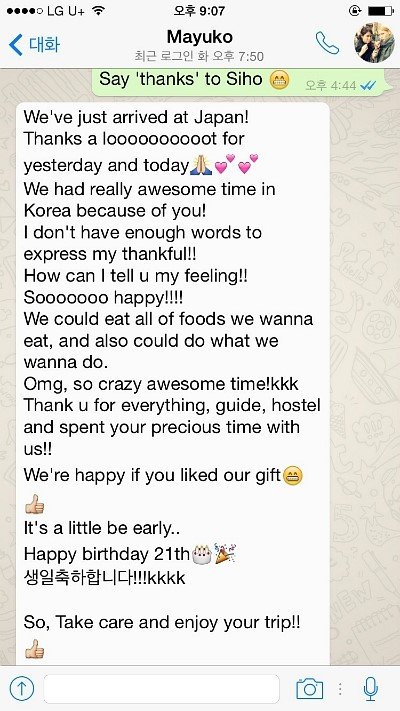 Thank you. Mayuko! And Shiho!
See you in Korea or anywhere in Japan!
2019.05.16 ~ 17
Mayuko, Shiho was in KOREA!
Thanks for coming :)
---
View this post on TravelFeed for the best experience.