Sinanitsa in Pirin Mountain - Синаница в Пирин
I want to tell you about Sinanitsa - one of the most beautiful places in Pirin that I visited a few days ago.
Искам да ви разкажа за Синаница - едно от най-красивите места в Пирин, коeто посетих преди няколко дни.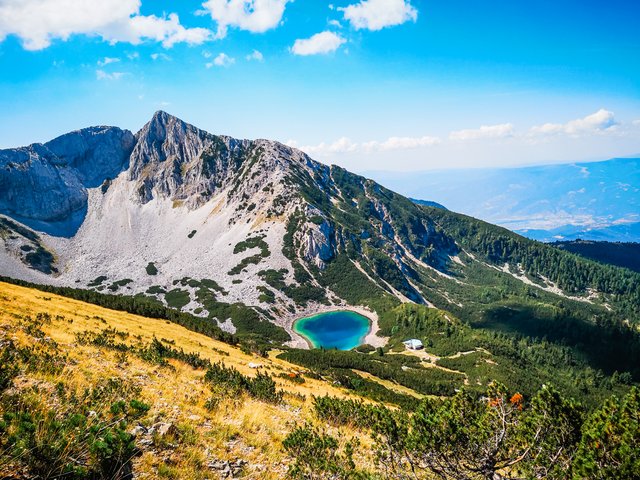 I visited Sinanitsa, arriving with friends from the Gergiiski Circus. We went through beautiful paths and places full of incredible plants, raspberries, blueberries, ants and rocks with bizarre shapes.
Посетих Синаница осъществявайки планински преход от Георгийския циркус с приятели. Преминахме през прекрасни пътеки и места пълни с невероятни растения, малини, боровинки, мравуняци и скали с причудливи форми.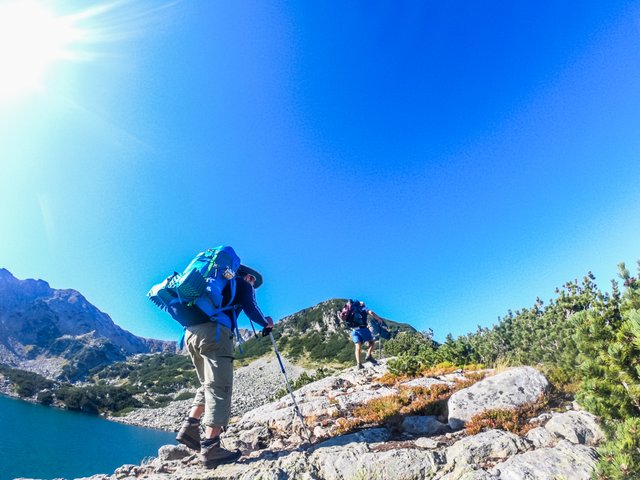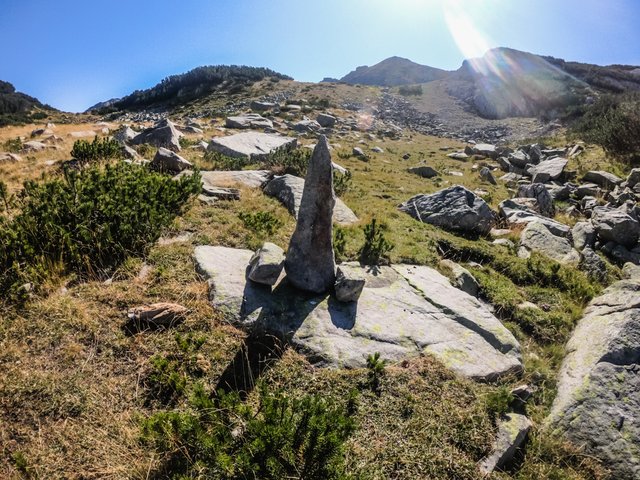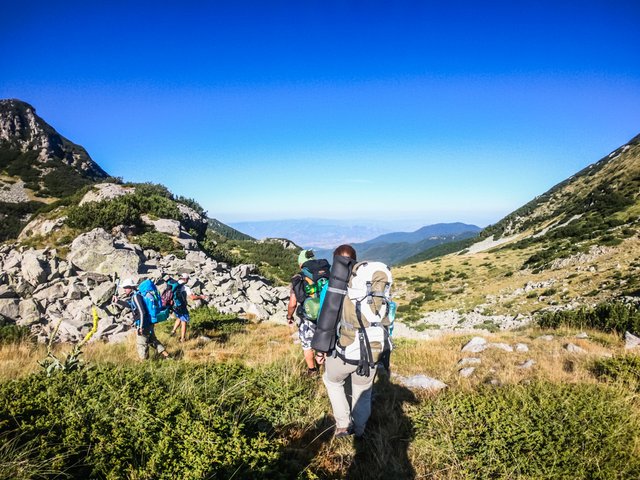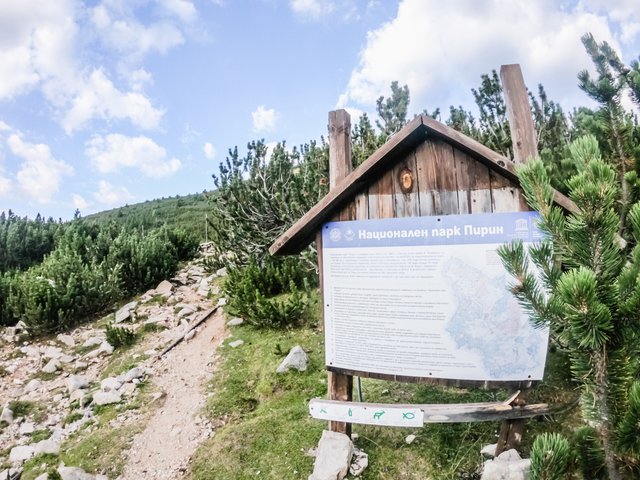 The Sinanitsa peak and Sinanitsa lake - tinted in incredible color, are distinguished from above.
Още от високо се отличава върхът Синаница и езерото обагрено в невероятен цвят.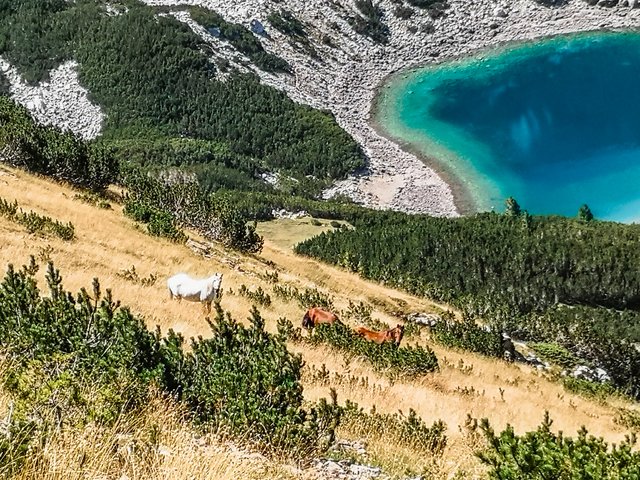 Sinanitsa horses grazed free in the meadows and quite often I enjoyed their presence while I was in the area.
Конете на Синаница пасяха свободни из поляните и доста често се радвах на присъствието им, докато бях в местността.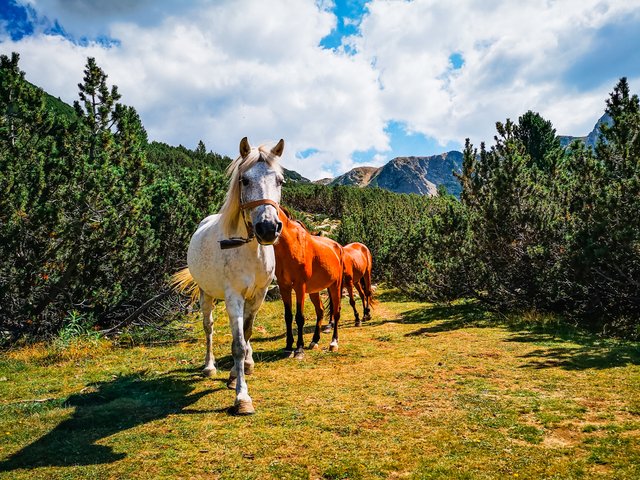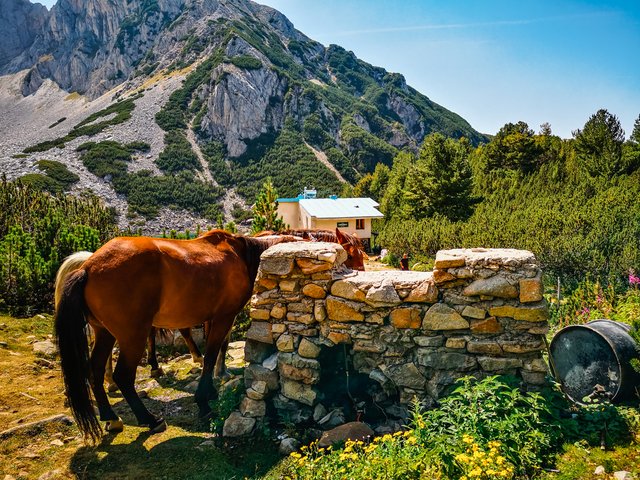 Sinanitsa Peak, also called Split Peak, is 2516 meters high. It rises on the Sinanitsa side ridge, southwest of Georgiytsa Peak and west of Momin Peak.
It has a characteristic split appearance, and is consist of pink-gray marble. Its northeast 200 meters vertical wall is an alpine climbing object of category "a".
Връх Синаница наричан още Разцепения връх или Чуката, е висок 2516 м. Издига се на Синанишкото странично било, на югозапад от връх Георгийца и на запад от Момин връх. Върхът има характерен разцепен вид, и е изграден от розово-сив мрамор. Североизточната му 200 метрова отвесна стена е алпийски катерачески обект ( категория "а").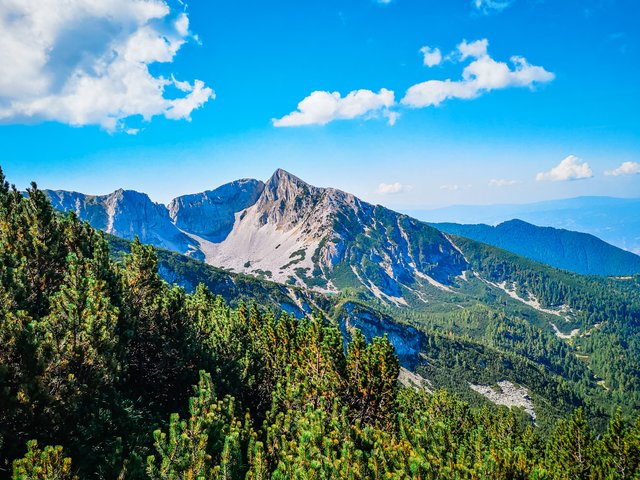 The Sinanishko Lake is located at the foot of Sinanitsa Peak. It is also called the Great Synevroshko Lake. It has an elongated shape (140 by 90 m) and an area of 1.01 ha. It drains underground, but its waters reach the surface after 120 m. They start the Sinanishka River - the left tributary of the Struma River. With a depth of 11.5 meters, it is among the 10 deepest lakes in the mountain.
Синанишкото езеро е разположено е в подножието на връх Синаница. Наричано е още Голямо Синевръшко езеро. То има продълговата форма (140 на 90 m) и площ от 1,01 ha. Оттича се подземно, но водите му излизат на повърхността след 120 метра. Те дават началото на Синанишката река - ляв приток на река Струма. С дълбочина от 11,5 метра то е сред 10-те най-дълбоките езера в планината.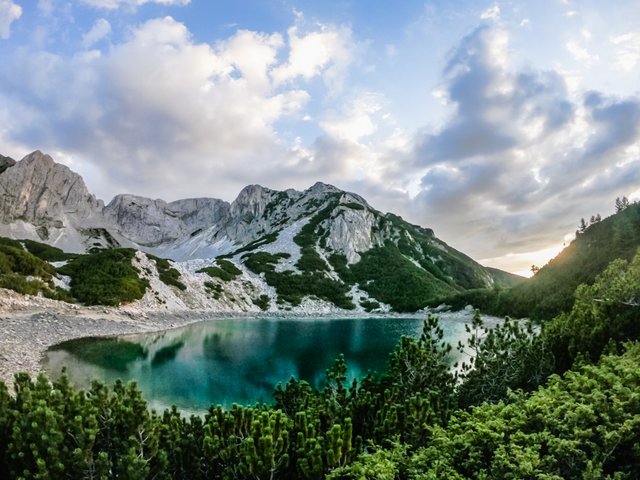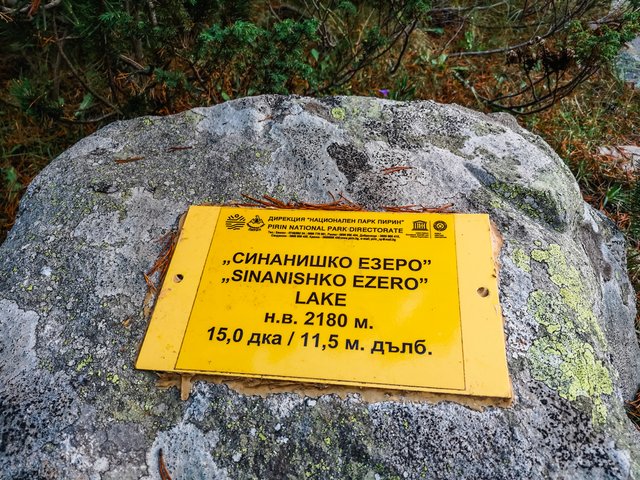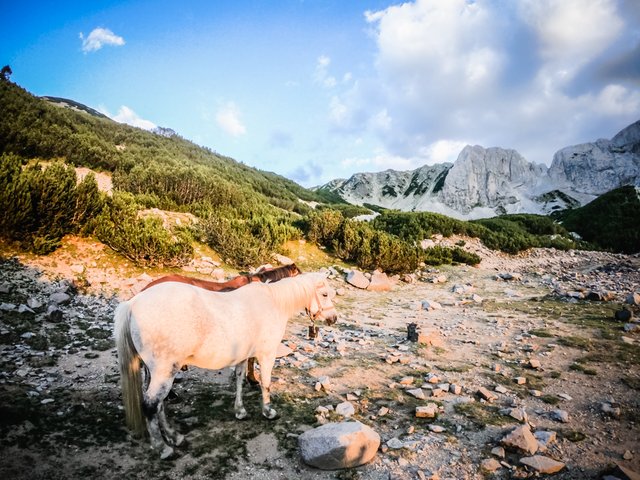 On the northwestern shore of Sinanishko Lake is built Sinanitsa hut. The hut has a capacity of 53 beds, external bathrooms. It is heated by solid fuel and its own electrical supply. The hut has a tourist dining room, a kitchen and a buffet.
На северозападния бряг на Синанишкото езеро е изградена хижа Синаница. Хижата е с капацитет 53 места, външни санитарни възли и баня. Тя се отоплява с твърдо гориво и собствено електрическо захранване. Хижата разполага с туристическа столова, кухня и бюфет.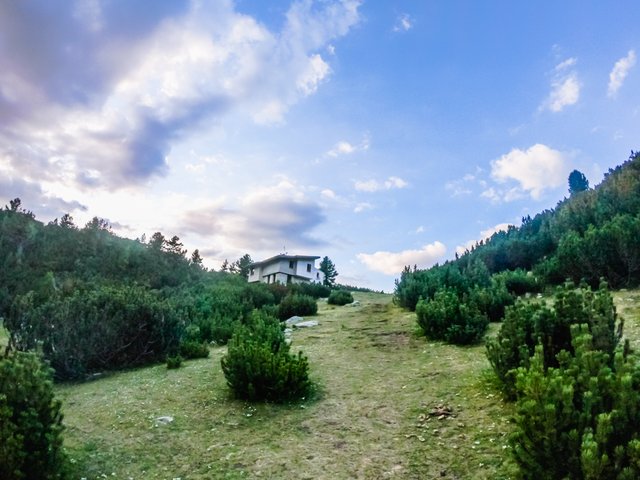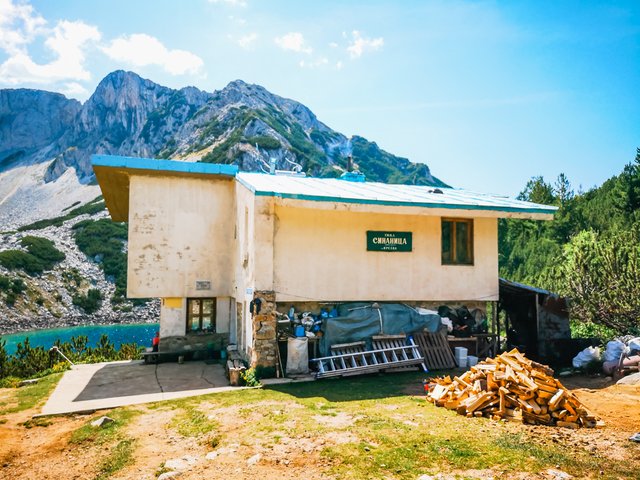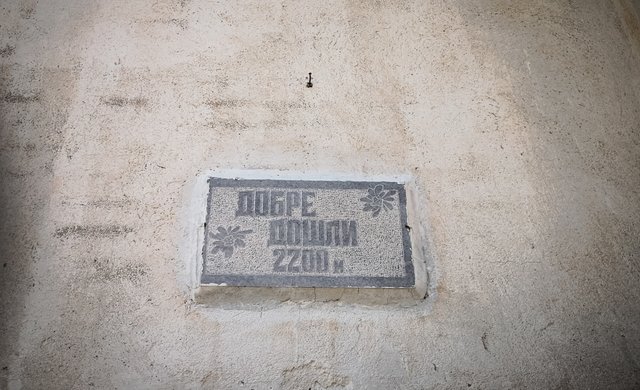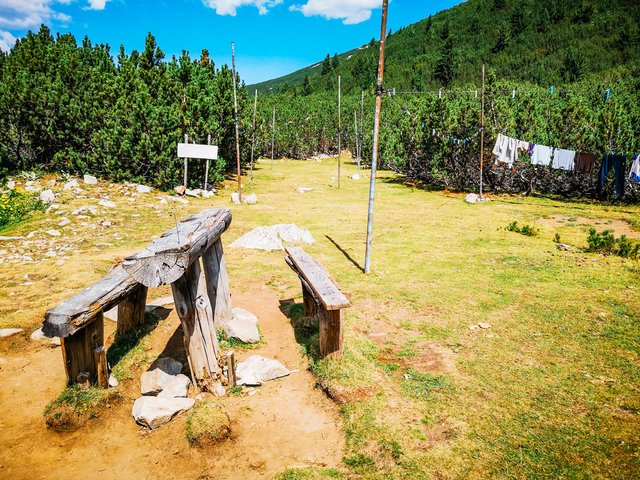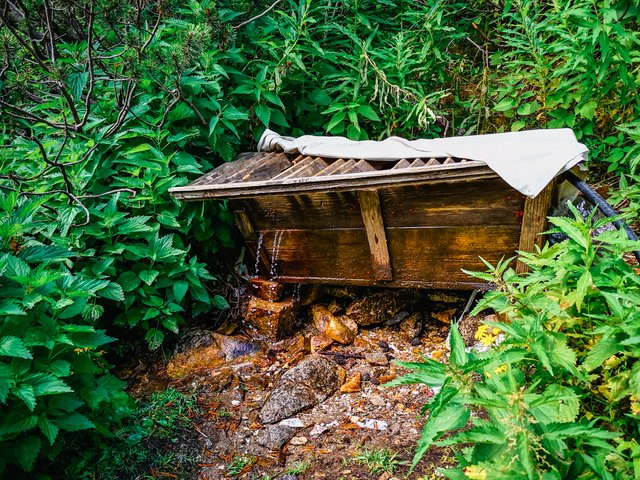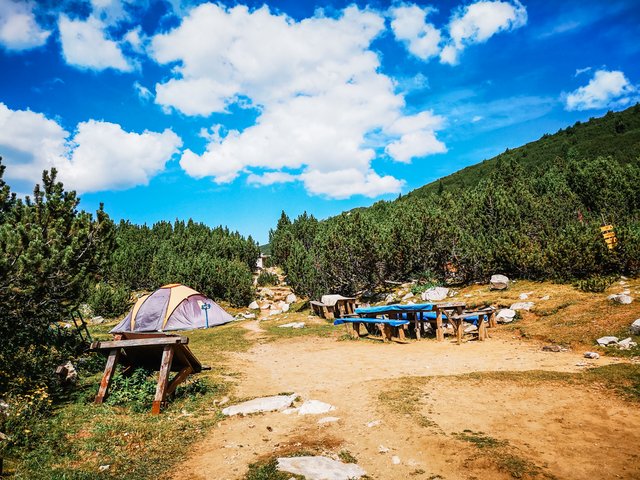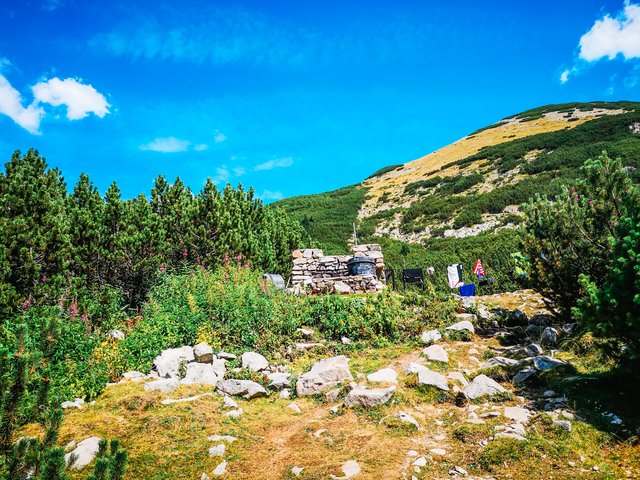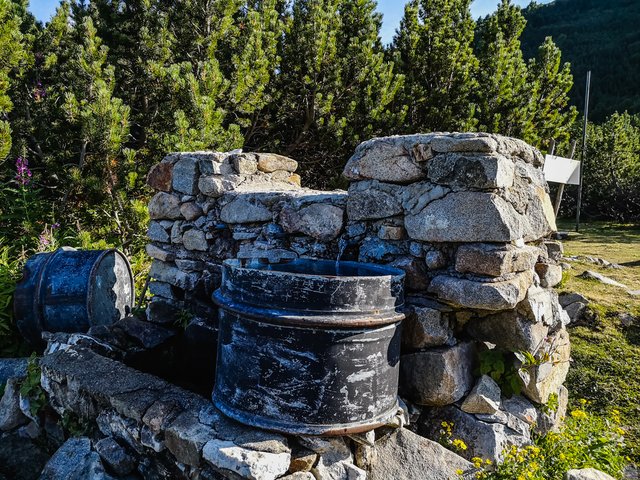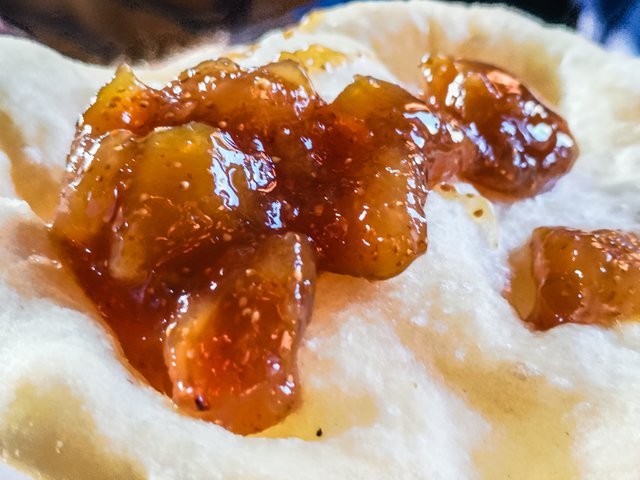 The delicious mekitsa that the hosts of the hut prepared for us before we went to Spano Field with my friends. Another great place for which I will tell about soon.
Вкусните мекици които хижарите ни приготвиха преди да поемем за Заслон "Спано поле" с моите приятели - още едно невероятно място за което ще разкажа скоро.
Thanks for stopping by!
Благодаря че се отбихте!

---
Posted via Marlians.com