Journey to the mountain range Marmarosh. Along the border
After returning from the highest peak of the Marmarosh Mountain Range (or as it is called, the Hutsul Alps) named mount Pip Ivan Marmaroski, where we temporarily left our heavy backpacks, we continued our journey straight across the Ukrainian-Romanian border. We walked many kilometers, from one border sign to another. There was no fence there, and we crossed the state border of Ukraine on both sides dozens of times, following each other on a very narrow path. However, we strictly followed our route and did not venture far into the Romanian territory, which was probably also heavily patrolled by Romanian border guards, but far below, in the valley. We couldn't see it because all the mountain views on Romanian side were covered by thick fog.
However, from the Ukrainian side we could see for few kilometers away, so we were able to enjoy the mountainous plains with some settlements far below, as well as steep mountain slopes with huge stone cliffs. Somewhere, these slopes were covered by a low-growing mountain pine, a Carpathian jerep that also grew on the ridge itself. Everywhere our trail led us straight through those thick thickets that reached our shoulders. Our big backpacks with tourist rugs hung on them constantly clung to the branches, which made us very tired.
We could not always admire the beautiful scenery of the Ukrainian side of the ridge, because sometimes we went completely into the cloud that blocked our path. The movement then did not become completely safe, as each of us could navigate the back of the one who walked before him. Therefore, we tried to keep up with each other so as not to get lost.
After a while it became noticeably colder, and not heavy snow came from the cloud above us. It was so weak that it was hardly noticeable in the photo, but in my opinion, it is still visible in the last photo. However, because it was difficult to walk, my body was producing a lot of heat, so I did not feel cold, only became colder during the halt. Therefore, we did not stay long in one place, so as not to catch a cold.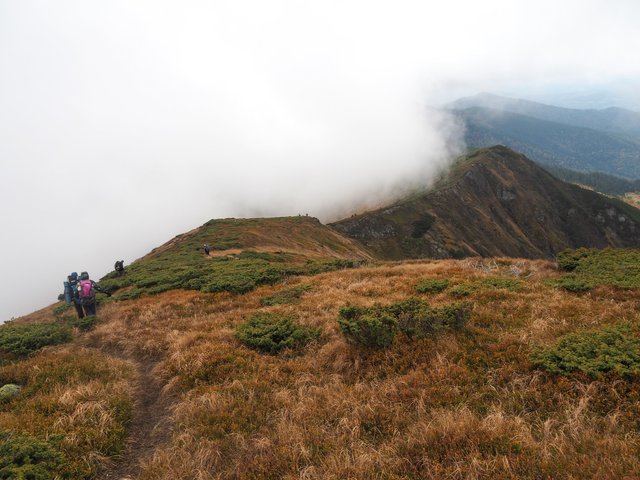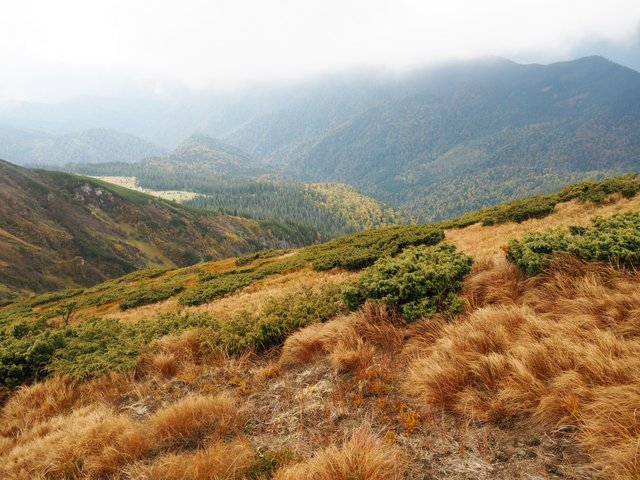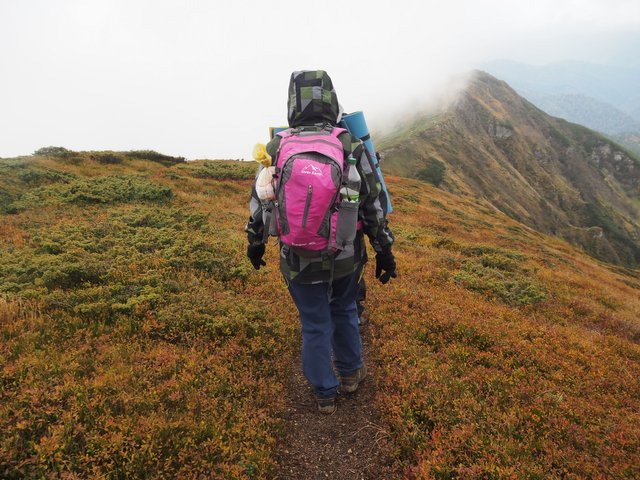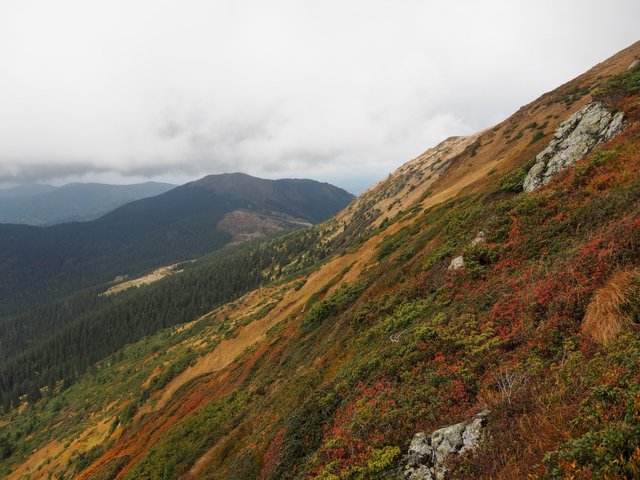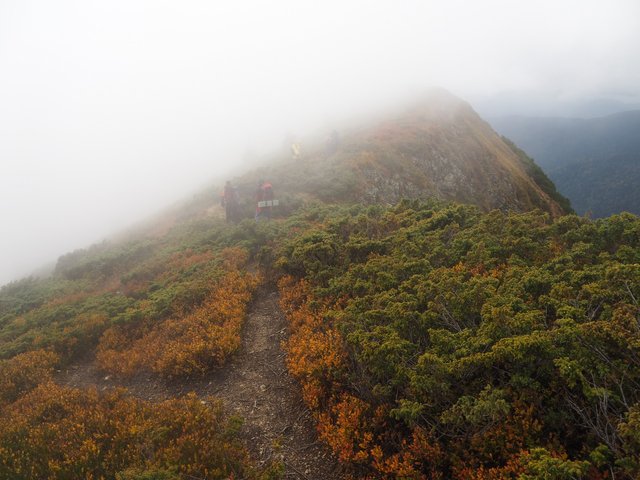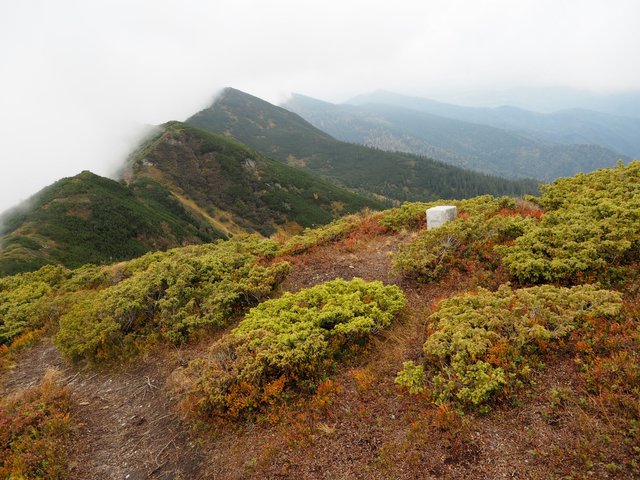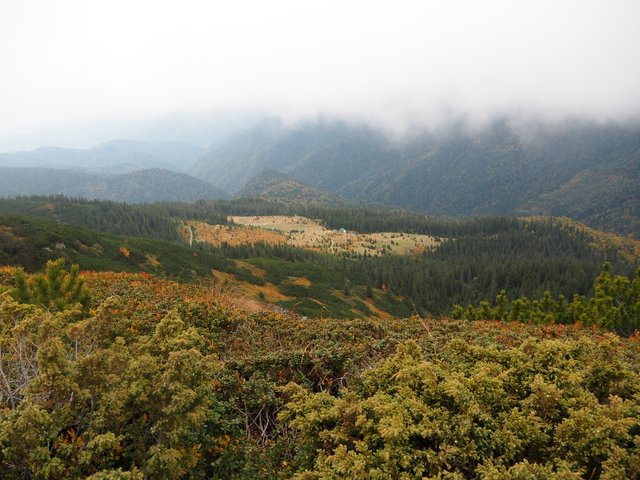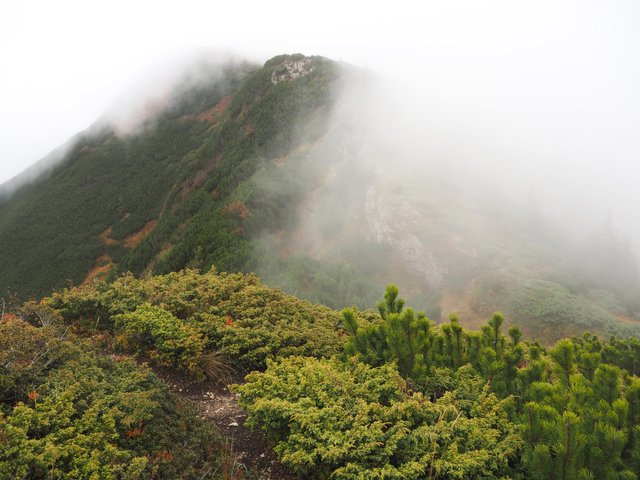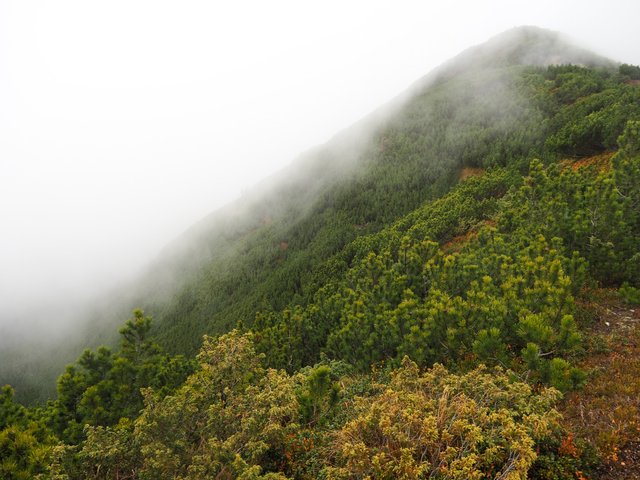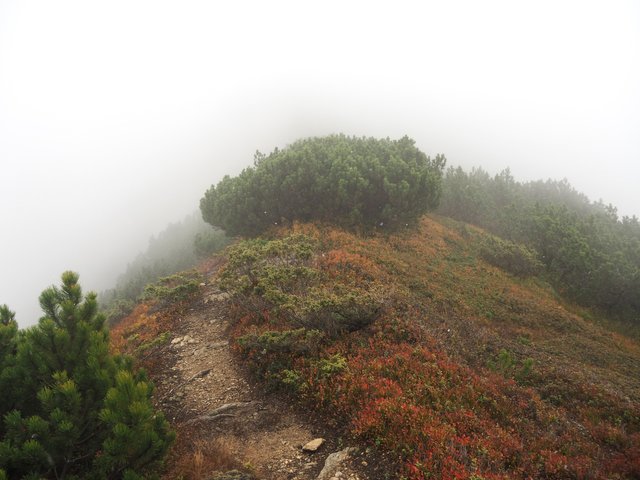 ---
View this post on TravelFeed for the best experience.