Most Beautiful Train Track in Indonesia, Your homecoming Will Not Be Boring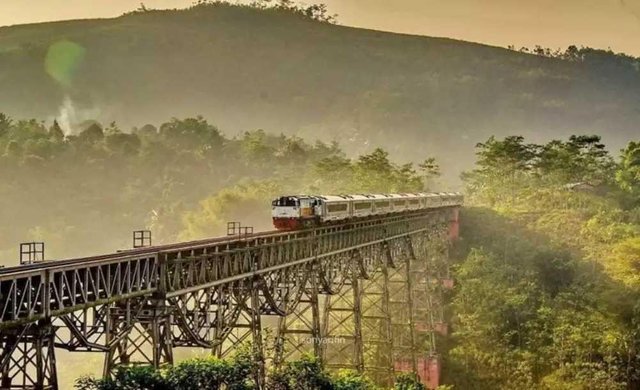 We all know that trains in Indonesia are not sophisticated and unique trains like in Japan, although the Indonesian Railway remains amazing for Indonesians. Well, although very simple but there are some things that stand out from the Indonesian train. One of them is the beautiful scenery presented during the trip.
Train users definitely will not be familiar with the 7 lanes with the following beautiful scenery:
ARGO ROAD PARAHYANGAN (JKT-BDG)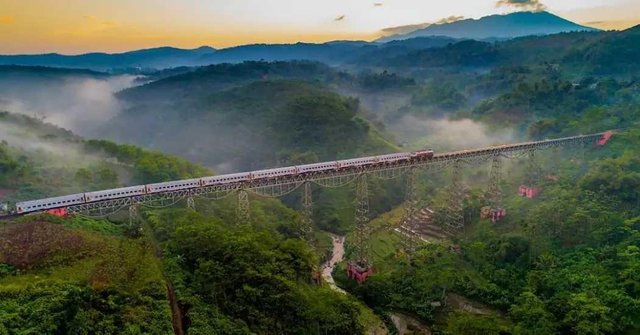 Touted as the most beautiful railway line as passing through this passenger path will see a magnificent panorama of the earth parahyanganyang incredible. The path meanders through several beautiful bridges. The line is really worth it to try.
If you have never been up the train majors Jakarta-Bandung is better every now and then try to ride it.
TRAIN ROAD ARGO BROMO ANGGREK MORNING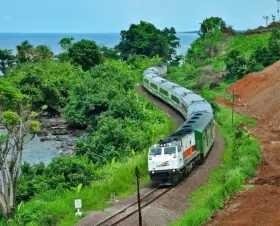 It took more than 11 hours to travel from Jakarta to Surabaya by train. A long time is not it?
Perhaps once thought to be bored in the train, but not the feeling that will be felt if you ride the Argo Bromo Orchid train because the whole trip will be served with incredible views.
Along the way will be seen scenery of rice fields and green plantations. Not only that, the view of the Java Sea can also be enjoyed from close range. If lucky, there will be waves that will make you feel not bored for hours in the train.
PRARBANAN EXPRESS RAILWAY ROAD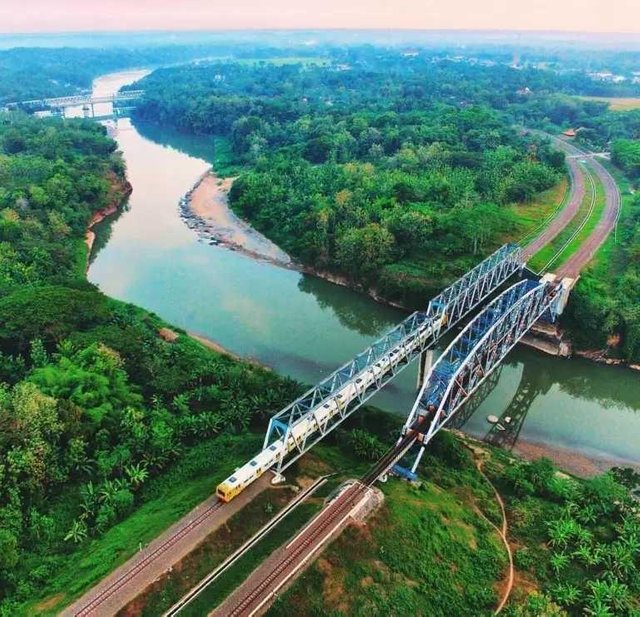 Prambanan Ekpres Train is a train that connects Kutoarjo, Yogyakarta, and Solo Racing. This train is commuter-shaped economy and has a pretty beautiful path to be enjoyed. Like Progo Bridge and other beautiful lanes.
Create a frequent walk to Jogja wear train is no stranger to this beautiful scenery.
LODGE RAILWAY ROAD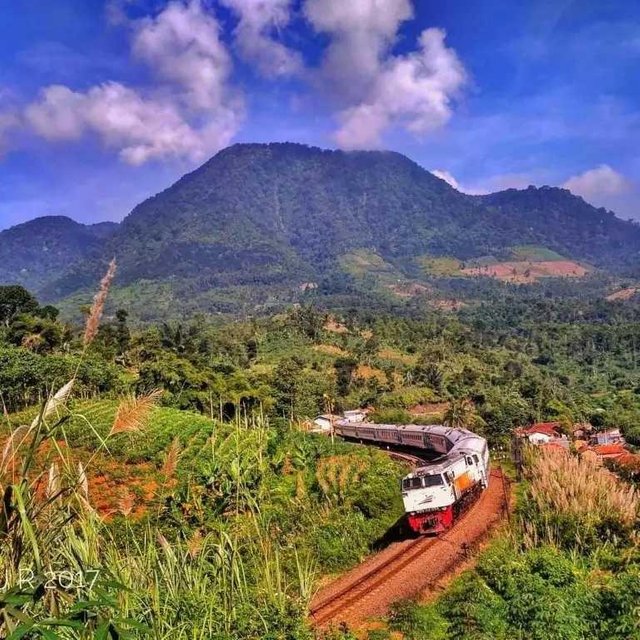 The Lodaya train is a train that takes passengers from Bandung to Solo or vice versa. This train line is enough to make many people hypnotized because of the beautiful view of the mountains of land Pasundan.
The most epic spot is when passengers pass through Lebak Jero Station. That's when the train will look dashing walk above the altitude +818 Mdpl precisely on the border between Bandung regency with Garut regency.
Lots of tourists who come here just to take pictures with a train that passes here. Interested in taking pictures too?
THE MALABAR API ROAD ROAD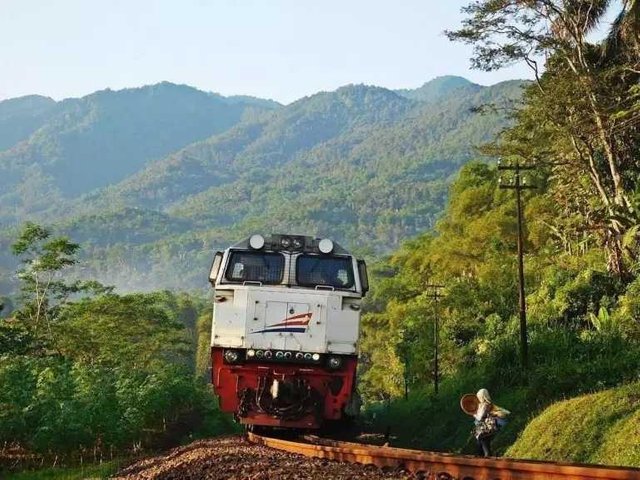 Malabar Railway is a regular train delivering passengers from Malang to Bandung or vice versa Via Kediri.
What is interesting from the Malabar KA scene is with the Mount Sadakeling. Yep, this train will usually split the mountains to get to Malang and to Bandung. The fresh air of nature is sure to be a friend of the passengers of this train. How, interested to board this train?
PORONG RAILWAY ROAD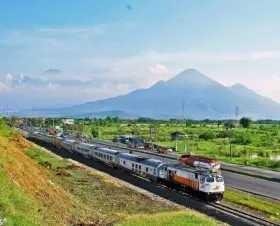 One more train that is interesting enough to be tested is the Porong train. By boarding this train the visitors not only can see the beautiful scenery, but amazing because in the train can see some mountains in East Java with a very clear. Do not believe? Try to take the train Porong aja if you do not believe it.
TRAIN LINK TOURS LAKE SINGKARAK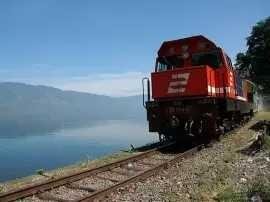 As the name suggests, this train is a tourist train that will take its passengers through Lake Singkarak. The journey passes Solok-Sawahlunto-Batutaba with travel time approximately 2 hours.
This train only serves passengers during the weekend is Saturday and Sunday and can be used if you want this train charter.