Traxion is the universal financial platform for the countries of Southeast Asia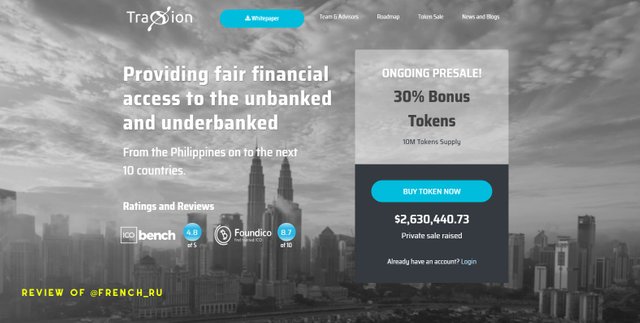 Today, the fundamental trend in business development is a strategy based on trust, which allows eliminating unnecessary intermediaries between elements of the business system and leads to the increase in its effectiveness. In practice, this became possible due to the appearance of blockchain technologies. The use of smart contracts has already allowed many companies to abandon unnecessary costs and to break out ahead of competitors to a new quality level. The mass implementation of blockchain technologies in business is just a matter of time and the task of the Traxion project.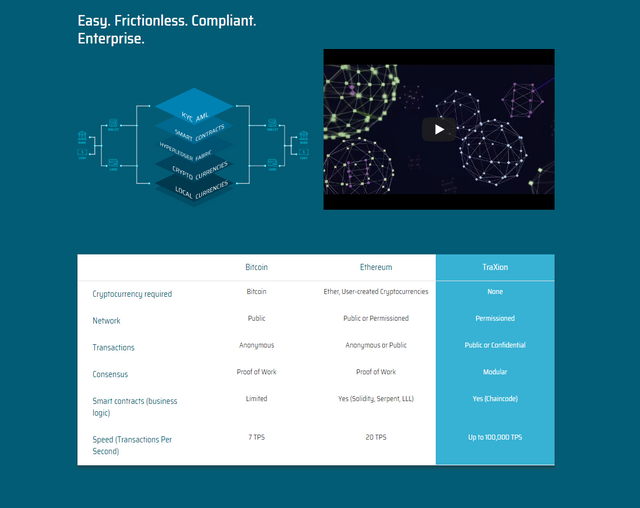 The talented TraXion team, led by Ann Cuisia, Tamer Maher, Anand Vemula, with over 20 years of experience in various industries ranging from business development and entrepreneurship, to cybersecurity, financial technologies and blockchain, decided to create a financial platform based on the blockchain that will provide business with full functionality for the most effective work.
To do this, Traxion will use the latest technology from IBM Hyperledger Fabric, which will ensure seamless integration and interaction between networks, businesses and people.

Elements of the Traxion platform:
TraXion Wallet - white labeled wallets for business, allowing you to transfer financial assets with zero value by tokenizing their local currencies.
TraXion Chain - inter-block solutions for closed networks-conglomerates that require interaction, data integrity and asset tracking in the supply chain.
TraXion Contract - smart contracts for effective control workflows.
Traxion platform will realize the possibilities of peer-to-peer lending, money transfers, savings, insurance, investments and philanthropy.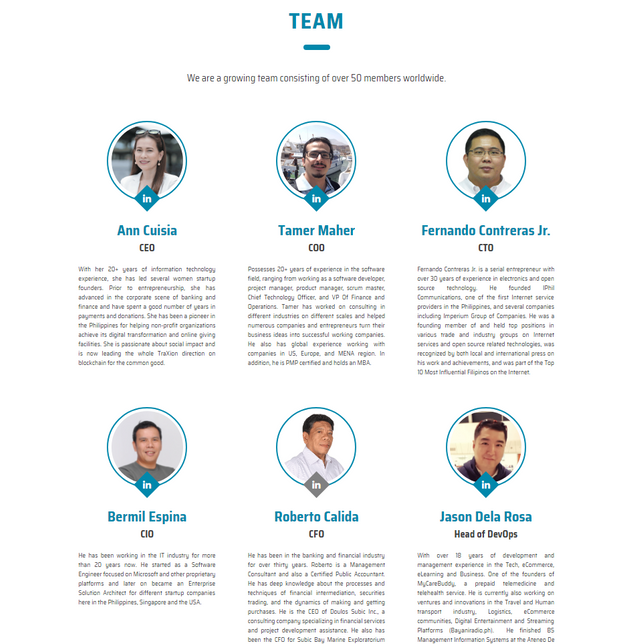 Traxion plans to implement money transfers through integration with Master Card Service Provider: the authors will create a wallet that will allow the user to store or transfer money to any card in the world, the sender and the recipient perform transactions in local currency and do not need to be aware of cryptothermia. Operations will be about a few seconds.
ICO Details:
The funds will be provided in the form of a grant for the Gava Gives Foundation Inc Foundation, located in South-East Asia, to support the development of Traxion projects.
Token Name: TXN
Platform: Ethereum
Type: ERC20
Price during ICO: 1 TXN = 0.001 ETH
Total number of released tokens: 500 000 000 TXN
Tokens for sale: 250 000 000 TXN
HardCap: 100 000 ETH
Accepted: ETH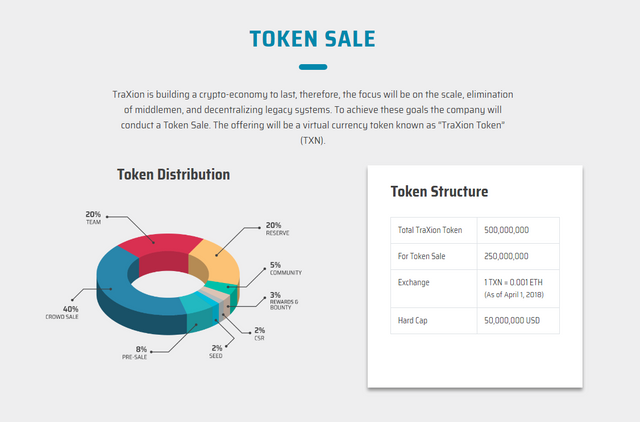 The period of private sale is successfully completed, for participation in ICO you can join whitelist at https://traxion.tech/purchase
After ICO, the Traxion project team will implement its platform in South-East Asia. Priority will be given to developing countries with a high population without banks, then the project will be distributed around the world.
It should be noted that the project has very high ratings of the leading rating agencies: ICOBench - 4.8 out of 5, Foundico - 8.7 out of 10, ICOHolder - 4.58 out of 5, WiserICO-5 out of 5, ICOlink - 4.89 out of 5, TrackICO - 4.3 out of 5.
The partners of the project are such well-known companies as IBM, SeaCoop, Gava, BayaniHealth, Azurrance, Parachure, Teravibe, Benchmark.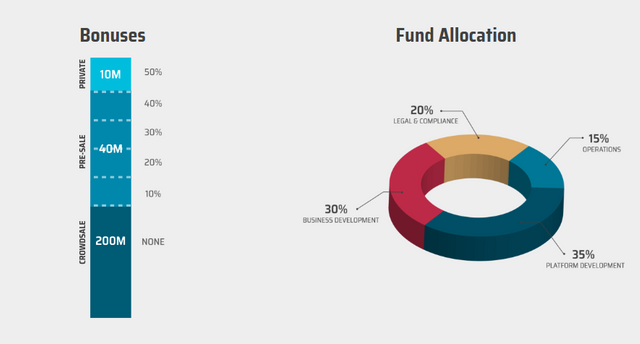 Join the project, create together with Traxion your financial success!
More detailed information about the project you can find on the links:
WEBSITE https://traxion.tech/
WHITEPAPER https://traxion.tech/documents/Traxion%20Whitepaper.pdf
TWITTER https://twitter.com/traxiontoken
FACEBOOK https://www.facebook.com/traxion .tech /
YOUTUBE https://www.youtube.com/channel/UC7dCqbfGAc_-2VZ1ZvNv2IA
TELEGRAM https://t.me/traxion
LINKEDIN https://www.linkedin.com/company/traxiontoken/
My link Bitcointalk: https://bitcointalk.org/index.php?action=profile;u=1211884
My username Bitcointalk: french_andrey
My Telegram: @french_ru