Tree Tuesday - Ozark Trees - Wild Black Cherry

Prunus serotina
This common Ozark understory tree is the Wild Black Cherry. It is a medium to large tree with a straight trunk and a round spreading crown.
This one grows in our front yard along with persimmons, a young walnut, a dogwood, a maple, a hickory, and in the constant shade of several extremely tall pine trees.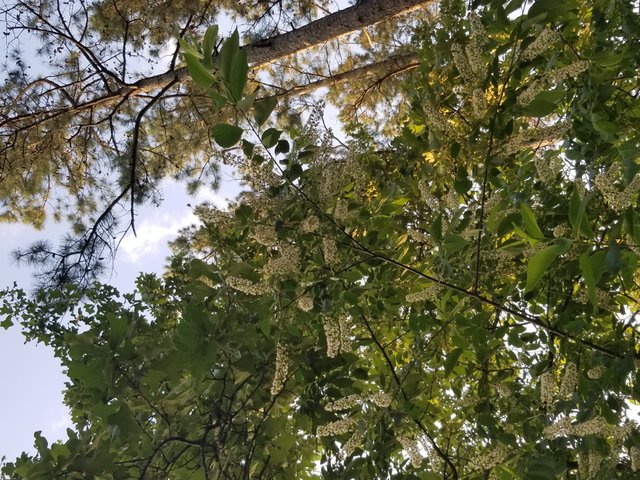 Its leaves are typically 2-6 inches long and 1-2" wide in an elliptical shape. They have a very finely toothed margin.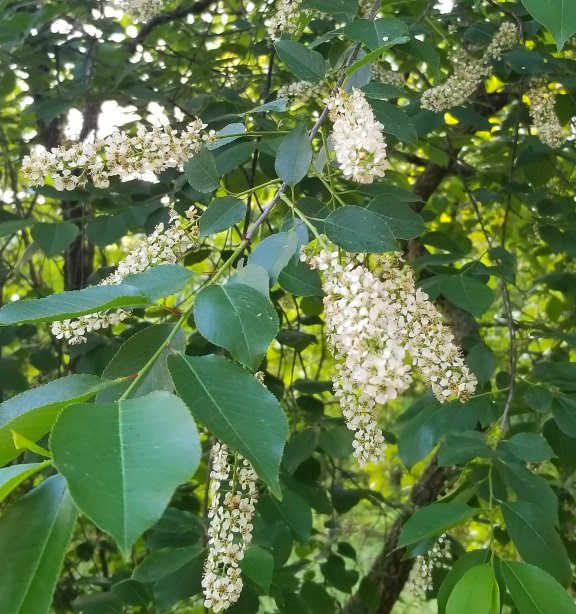 According to the Missouri Department of Conservation site:
Twigs are slender, flexible, smooth, reddish- or olive brown with a grayish coating; pores small, numerous; with an extremely bitter almond taste and smell upon scratching.
I've never tried one. I probably won't be trying one any time soon.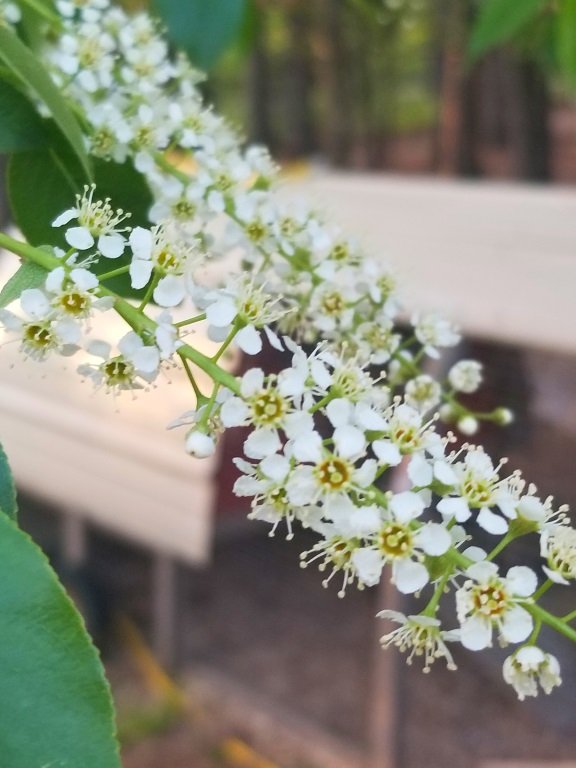 The Wild Black Cherry blooms in clusters 2-3 inches long during April and May. The flowers are 1/4" across with five small petals.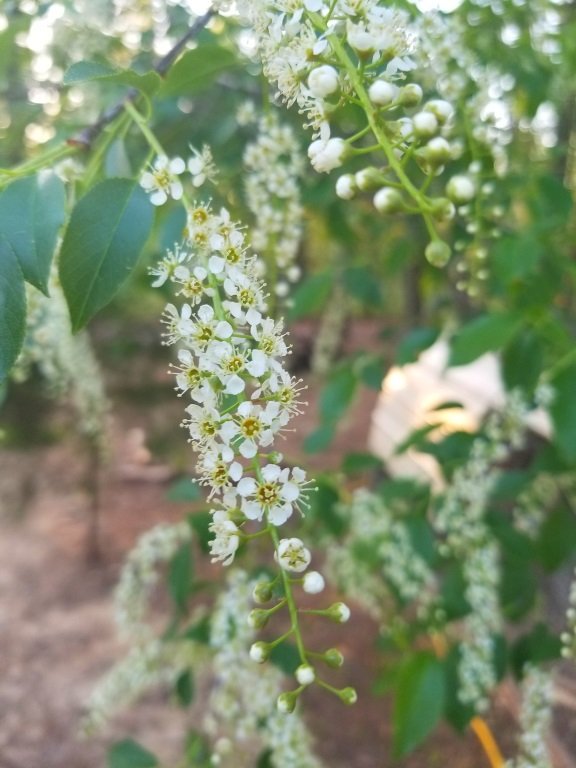 During the months of August and September, the trees put on clusters of 15-30 round, dark purple or black berries. Each berry is about 1/4 to 1/2" across. They are edible with a thin skin and a bittersweet taste.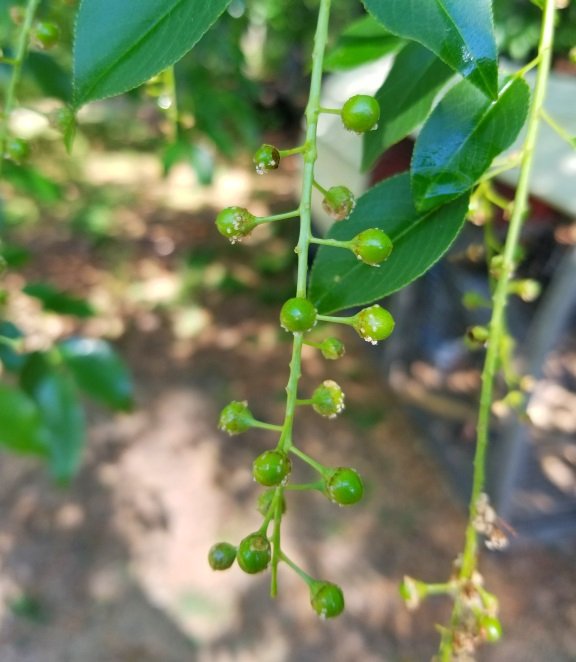 I couldn't find my photos from last year showing the ripened berries. Sorry about that.
Wild Black Cherry grows best in upland woods and along streams among other trees in competition for light.
I think this tree makes a nice addition to our landscape. We have two of them actually and they were both here long before the land became ours. I'm glad we have allowed the natural landscape to stay pretty much as it was, only altering when necessary. It has made for a very shaded yard with lots of variety.
Thanks for stopping by! Hope you're having a great #treetuesday!