Auxiliando a la borreguita en su alimentación / Helping the lamb in its feeding. 🐐🍼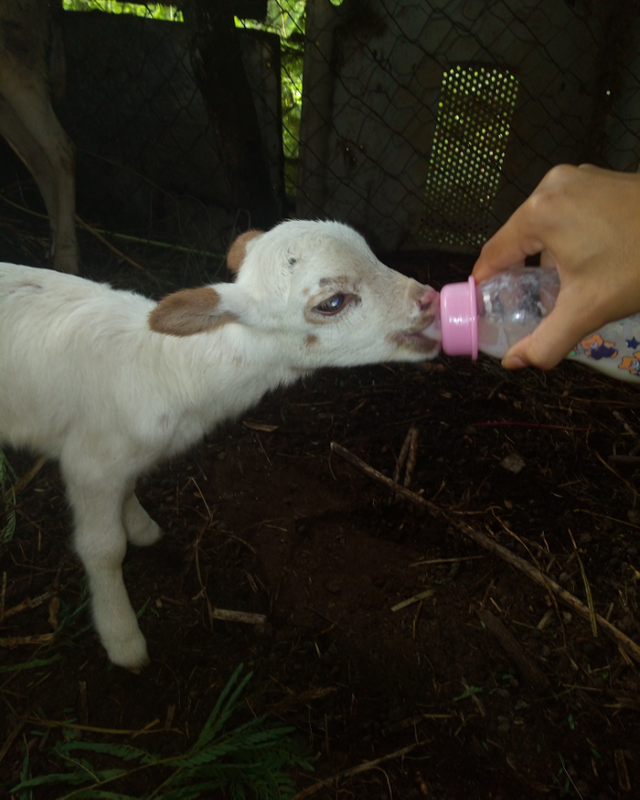 Hace un año, exactamente el día 3 de agosto del 2019 una de las borregas que está en la parcela dio a luz, tuvo a una hembrita muy linda. El nacimiento de la borreguita fue un poco inesperado ya que no se sabía con certeza el tiempo de gestación de tenía, además que su barriga no era tan grande como su embarazo anterior.
A year ago, exactly on August 3, 2019, one of the sheep that is in the plot gave birth, she had a very pretty female. The birth of the lamb was a bit unexpected since it was not known with certainty the time of gestation she had, and her belly was not as big as her previous pregnancy.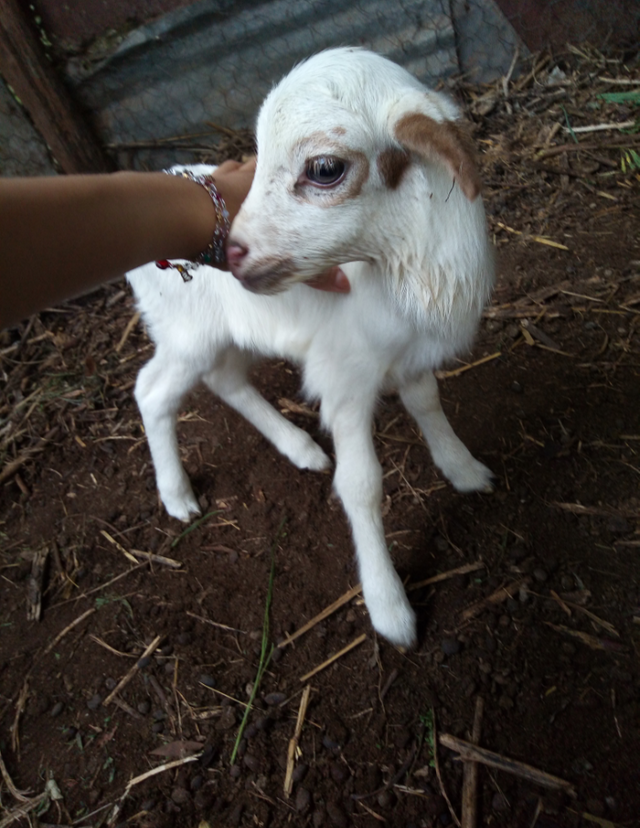 Cuando los dueños se percataron del nacimiento, procedieron a limpiar muy bien a la borrega ya que tenía restos de sangre al igual que el corral, lo que hacía atraer a las moscas. Al paso de dos días, la borreguita bebé se veía muy flaquita, no estaba alimentandose bien ya que la mamá no quiso alimentarla, cada vez que la borreguita bebe se le acercaba a succionar ella la espantaba. En vista de la desnutrición que estaba presentando, me vi en la necesidad de alimentarla con leche de formula mediante un tetero.
When the owners noticed the birth, they proceeded to clean the sheep very well since it had traces of blood as well as the corral, which attracted flies. After two days, the baby lamb looked very skinny, it was not feeding well since the mother did not want to feed it, every time the baby lamb approached her to suck she scared her away. In view of the malnutrition she was presenting, I found myself in the need to feed her with formula milk through a bottle.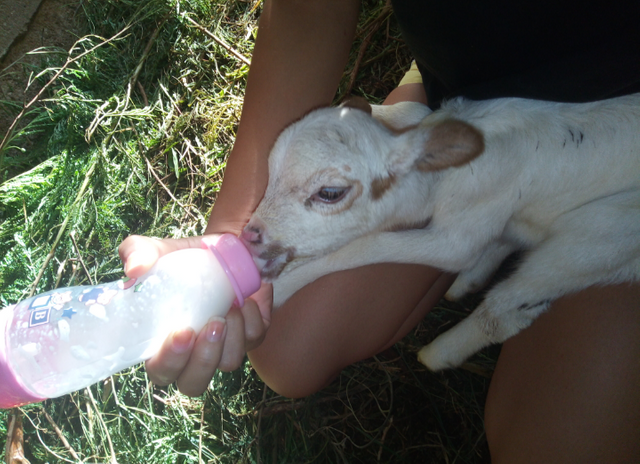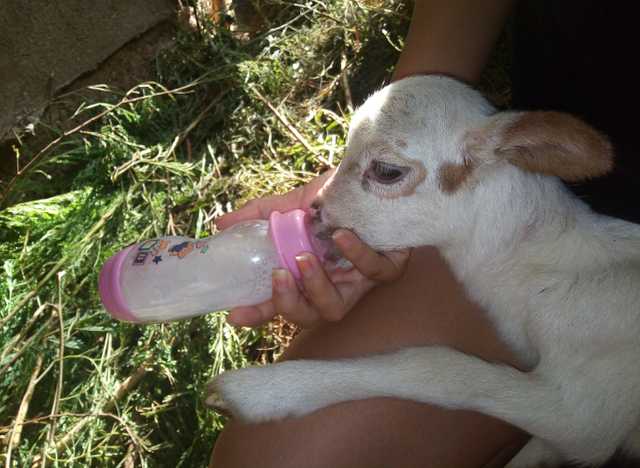 La estuve alimentando cada 3 horas durante 7 días, desde la primera toma dio muestras de que le gustaba el alimento puesto que lo succionaba rápidamente.
I was feeding her every 3 hours for 7 days, from the first taking she showed that she liked the food since she sucked it quickly.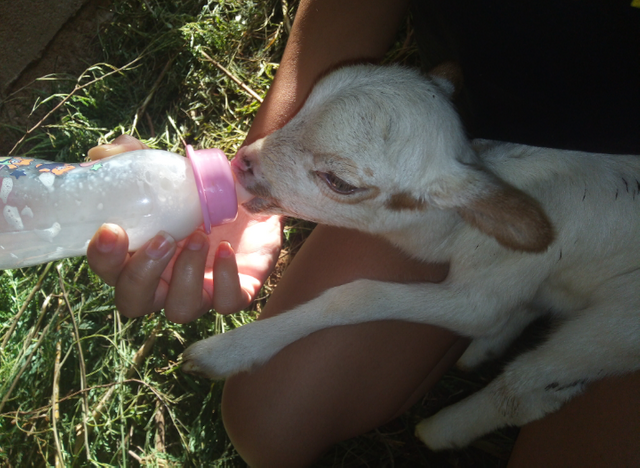 Al cabo de los días fue visible su mejora ya que se veía saludable. La frecuencia de las tomas fueron disminuyendo ya que cada vez que salía del corral con su mamá, está la imitaba comiendo hierbas.
Actualmente está así de grande, crecen muy rápido.
After days his improvement was visible since he looked healthy. The frequency of feedings decreased since every time she left the corral with her mother, she imitated her eating herbs. It is currently this big, they grow very fast.