Polaris ... A Tribute To A Fallen Friend
Today, our good friends, @judethedude and his mom, @jaynie, are dealing with the heartbreak of sudden tragedy. Their good friend, Holly, was attacked by dogs and sustained fatal injuries as a result: Our hearts are broken... our beautiful little Holly.
There is no way to relieve them of their grief. We can, however, share it. And, we can lift a glass in Tribute to Holly ... a fallen friend. 
For those who don't know, "Polaris" ... is the North Star.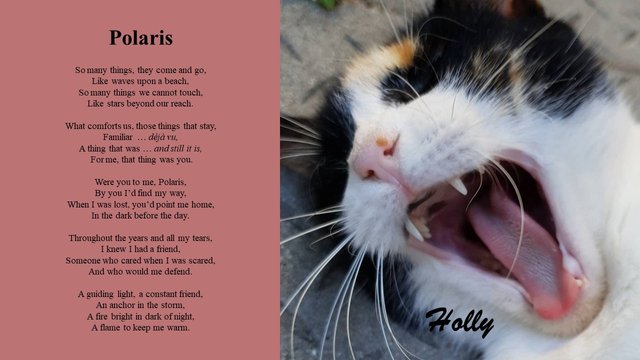 Polaris
So many things, they come and go, 
Like waves upon a beach, 
So many things we cannot touch, 
Like stars beyond our reach.   
What comforts us, those things that stay, 
Familiar … déjà vu, 
A thing that was … and still it is,   
For me, that thing was you.   
Were you to me, Polaris, 
By you I'd find my way, 
When I was lost, you'd point me home, 
In the dark before the day.   
Throughout the years and all my tears, 
I knew I had a friend, 
Someone who cared when I was scared, 
And who would me defend.   
A guiding light, a constant friend, 
An anchor in the storm, 
A fire bright in dark of night, 
A flame to keep me warm.  
*****
Jude, as you live in the Southern Hemisphere, you cannot see Polaris. The equivalent for you is the Southern Cross. On a starry night, find it ... and you will find your friend. Below is a picture so that you will know what to look for. The four bright stars, and a fifth dimmer one (in the formation's fourth quadrant) make up the constellation. If you need help, DM me ... I used to be a soldier and used the stars of Africa to find my way on many occasions.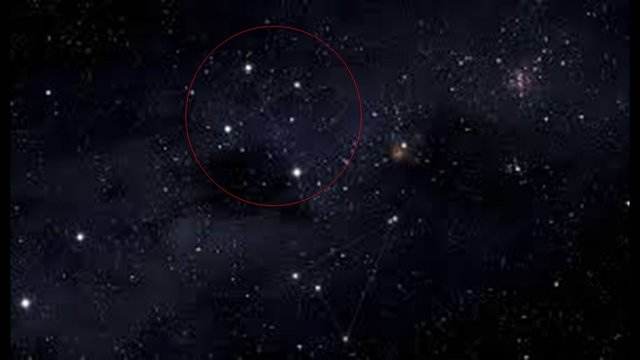 Quill