Is it time to Invest in Tron?
As Tron (TRX) is going to launch "Test Net" the price of Tron is growing...
(Also read: Why Tron (TRX) Price is increasing? Visit: https://steemit.com/tron/@mamb/tron-trx-price-is-rising)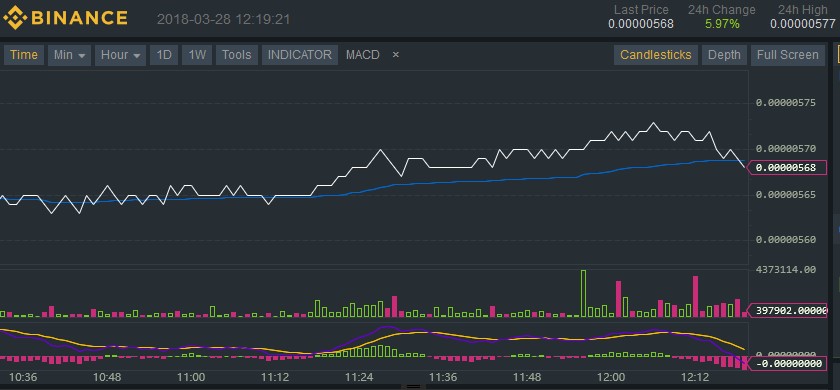 24h Change: 5.59%
Last Price: 567 satoshi
24h High: 577 satoshi
24h Low: 531 satoshi
24h Volume: 9,406.77 BTC
The above statistic is from "Binance Cryptocurrency Exchange".
---
Note: If you aren't a member on Binance then join now before it's too late! Because you don't know when they can close registration for new members.
To Join on Binance Visit: http://www.billahtech.com/Binance