Why did Trump panic about the repercussions of the trade war against Europe
hello steemit
    Fox News said Donald Trump had taken the postponement to avoid a possible escalation of the row in relations with the EU on the eve of "tense trade negotiations with China this week."

The channel added that the White House had reached a consensus on the issue of import from South Korea and preliminary agreements with Argentina, Australia and Brazil.
Sources in the US administration, that these agreements will be finalized soon.
read more
French President Emmanuel Macaron and American Donald Trumpertram Ahan Macron .. What about the hug of the Lion to Putin!
Earlier, French President Emmanuel Macaron, German Chancellor Angela Merkel and British Prime Minister Teresa Mae announced that Europe was ready to defend its trade interests if the United States decided to impose tariffs on its steel and aluminum exports to the United States.
European Commissioner for Trade Cecilia Malmstrom noted that the EU may charge fees for orange juice, jeans, whiskey and US motorcycles.
Source: Linta Rowe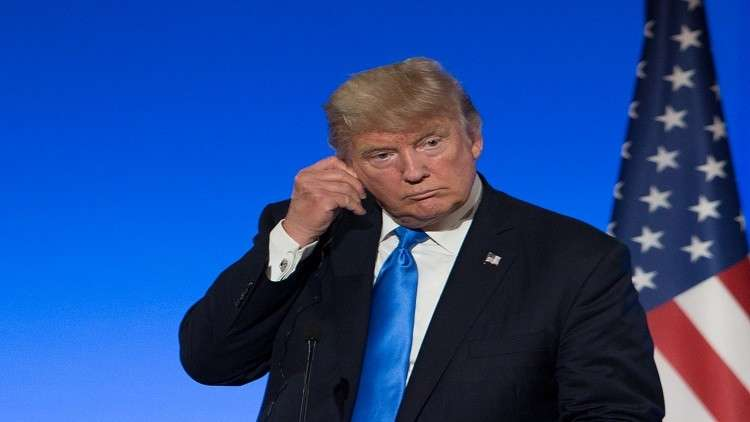 The article says: More than amazing how Donald Trump continues with Emmanuel Macaron. During the visit of the French President to Washington, observers saw a real political presentation, which can only be called Trump's irony of his young French counterpart. This "touch diplomacy" is not only about the US president.
Macron appeared in the grand politics of nothingness (the former banker brought in influential people, and four years ago nobody was known in France) and that is why he seems so nervous. For many other politicians, strange behavior and unsuccessful gestures are almost an original approach.
Jean-Claude Juncker, the European head of government, for example, likes to touch the faces of European prime ministers, and even accept them, for example, from their relations. Of course, he does not do so at every summit in the European Union when he is "a bit drunk". But while the Luxembourg boy is forgiven for his drunk kisses, American politicians have a way of educating everyone, sometimes with a drift to the side.
Thus, Barack Obama, who loved this movement credibly, but who expressed care, received a very unpleasant "response" more than once.
The most famous response Obama received in March 2016, during his visit to Havana. After talking to Raul Castro in front of reporters, Obama tried to drum up on his back. But the hand of the 84-year-old Cuban strongly objected to the 54-year-old American hand and almost twisted it.
It is understood that the language of gestures is used by some southerners, for example, Italians. In their culture, tactile communication is an integral part of conversation. But even here, if we are talking about first-class characters, such gestures are appropriate either in conversation with southerners like them, or with a close friend, for example Berlusconi with Putin.
However, in some cases it is difficult to doubt that something is misplaced during the hug of bosses who do not know each other well, if they are honest. For example, in November last year, when Bashar al-Assad came to meet Putin in Moscow. It was his second meeting with President Putin, but when the Syrian president decided to hug the Russian after shaking hands, it was truly impressive, because he was heartfelt and in a heroic way.