Sour Democrats At Trump State Of The Union Address
Look at all the sour faces of these incompetent Democrat politicians! President Trump has done so much for the common American worker, in record time, and look at the reaction from these triggered buffoons!
This is priceless!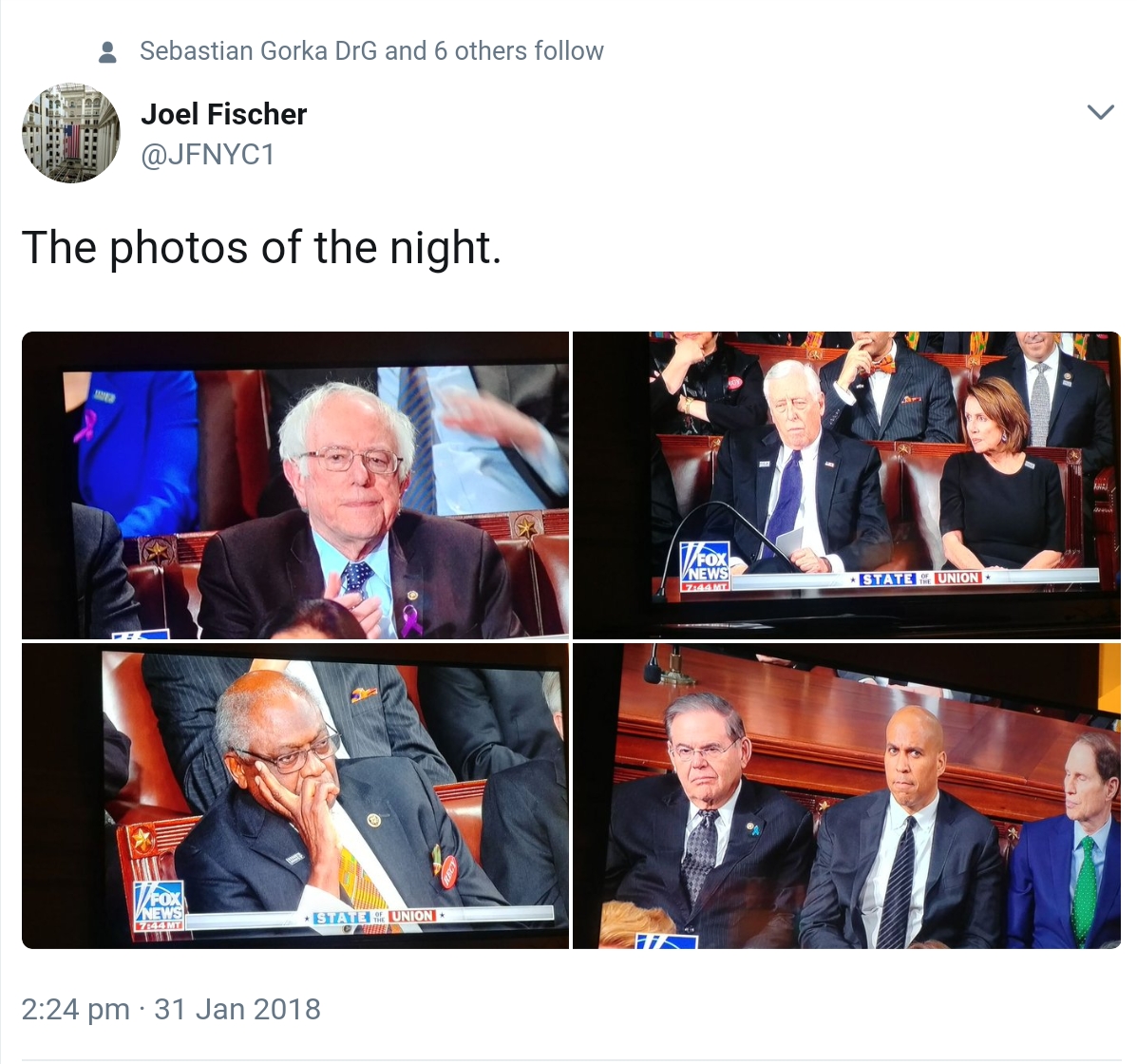 You'd think they would be happy for the American citizens getting their jobs back, getting pay rises, recieving tax cuts, and getting huge bonuses!
But no!
The Democrats are livid because they have been exposed as incompetent lying dullards! They had eight years of failure and mismanagement under Obama. Some even say deliberate mismanagement and the infamous FISA memo suggests this to be the truth.
So anyway, whilst America is winning bigly with Trump, there they are sucking on lemon!👌😁🐸