TRON and Steemit Integration Celebration Challenge : More Reward for Creator Content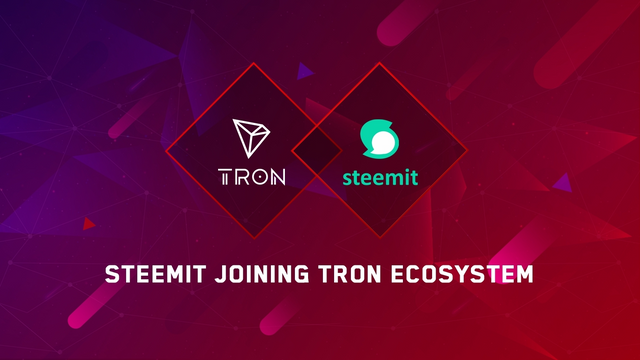 Source
More Reward for Creator Content
It is undeniable, content creators like us want to continue to present the best content on Steemit. based on the talents thats we have. Because as we all know, Steemit does not only prioritize one area of expertise or talent but all passions are with all due respect welcome here on Steeemit Platform, This makes Steemit more colorful, and also a level of differentiation from blogs in general. and most importantly, content creators on the Steemit platform can get rewards in the form of cryptocurrency for every post.
On the Steemit platform rewards are given to content creators for all their work through voting and generating cryptocurrency in the form of SBD, Steem and Steem power, recently Steemit and Tron have collaborated by integrating Tron (TRX) as an additional reward for content creators on the platform. Steemit. The more rewards content creators get, the more enthusiastic they will be in making good posts on this Steemit platform.

The addition of the Tron reward (TRX) In the reward posting of Creator content on the Steemit Platform, it means that you as a content creator will get more rewards when you post your work on Steemit. You will still get the same rewards as you get from Steem too. The number of Tron rewards (TRX) that you get will be the same as the SP (Steem Power) rewards that you get from your posts. The tron reward (TRX) that you get will be able to immediately claim in your wallet and enter your own Trx wallet on the Steemit Platform.

With the TRX Integration as an additional reward we hope to see a lot of Content Creators who will be even more excited about making good content on Steemit. The existence of quality content on Steemit will also add more value to the Steemit platform which will impact on the Steem progress. With the addition of TRX reward, we also hope that it will be good news for content creators who want to join the Steemit platform. I hope so: D
Don't forget to be happy