Make $$$ With Traffic Exchange Junk Traffic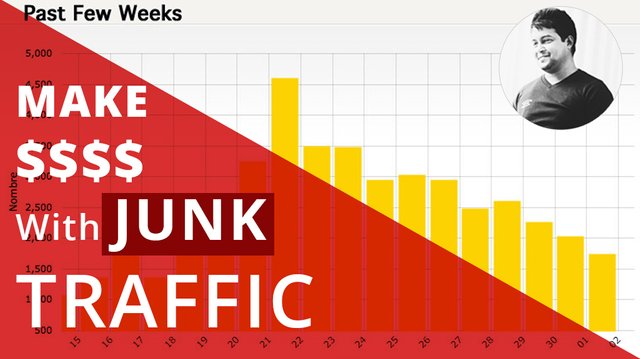 I think we already known about traffic exchanges..where member can view each other websites...in 2006 or 2007 traffic exchanges are the well known way to get traffic to your websites and make profit from adsense... but the things change now...TE traffic are totally junk traffic and very hard to convert..
So the question is DID YOU MAKE ANYTHING USING TRAFFIC EXCHANGE TRAFFIC??
Ans: YES
In this post i'll show you how..But this method required some of your free time every day...
so let's start..
Did you hard about PTP websites before?? PTP stand for PAID TO PROMOTE. Search on google for more information....
now find some good PTP websites and register them..here is some of my favorites..
1. Rotate4all
When you signup just login to your account and copy your PTP link and paste it in the traffic exchange website..now when you get traffic from traffic exchange website you make money into your PTP account..
pretty simple right?? watch the step by step YouTube video below
Now why you need some free time every day?? you need to spend some time in the traffic exchange to earn some  points in exchange to get traffic.. if you don't have time you buy points or credit to get traffic...
Best traffic exchange to get traffic:
1. Easyhits4u [Best 1:1 Traffic exchange..]
NOTE: Most of the PTP website are only accept manual traffic exchange...don't used any auto surf, or bot, they will banned your account...
Now how much you can earn??
most of the PTP websites give you $0.35-$0.50 CPM [per 1000 visits]. Now you calculate your income..more traffic you send more you make...
you could not make a full time income with this method...but if you spend some free time you make a good side income....
  Hopefully, you'll like the post.... if you like it then like, share and comments. and don't forget to follow me @somenathsen ...