Movie Stakeout's TV Times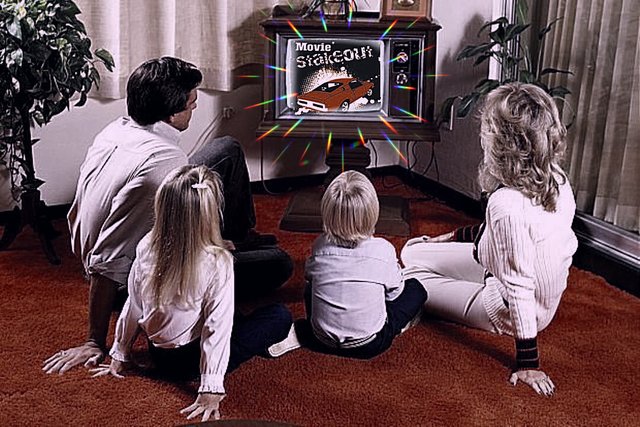 TVLand investigations from detectives Dick Japowski, Joey Arizona, and newest recruit Sam Sleet P.I..
The Arizona TV Files
Dark Side of the Ring: Benoit part 1 & 2 (2020)
I've made no effort to hide my love of wrestling, I've reviewed numerous films, both fictional and documentary, during my time at the Movie Stakeout precinct. As much as I love the in ring antics, I also love the history and the stories attached to it, much in the same way I do with movies, so a series like Dark Side of the Ring is right up my alley. Every episode has been fascinating, even the stories I knew nothing about previously, this two-parter though was something else, at numerous points I was in tears. I can't recommend this series enough, even if you're not a big wrestling fan, great TV is great TV, and this episode will destroy you.
Check it out on All4.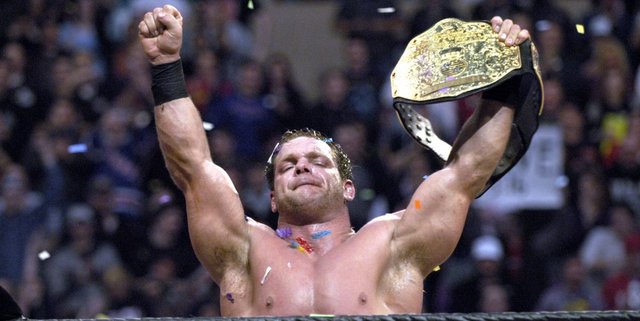 Dick on the Box
Beef House season 1 (2020)
Surrealist double act Tim and Eric see what a traditional sitcom looks like through their skewed prism and the results are highly hilarious!
Following the day to day antics of the beef boys. From trying to capture a beaver in the walls to installing a mayonnaise hose to the fridge and turning their living Room into a haunted house. It's been a long time since a comedy series made me laugh this hard!
First watch: 4.5 out of 5 channels
Dick on the Box
Barry Season 2 (2018)
As Barry finds his footing at the theatre, his hitman past keeps returning to trip him up.
I absolutely loved the first season of this dark comedy that sees Bill Hader's Barry trying to give up his hitman past to pursue his acting future led by Henry Winkler!
The second season only gets better with great characters and thrilling story lines. The comedy is also funny! Appointment television even if your late!
First watch. 5 out of 5 channels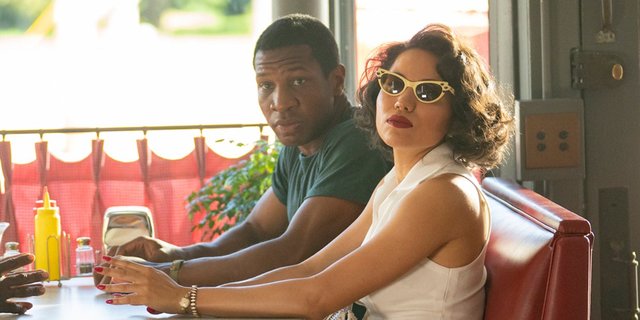 Dick on the Box
Lovecraft country (pilot episode 2020)
It's Lovecraft in a time of social unrest, with HBO doing what they do best. Great TV!
I had forgotten this show was in development with Jordan Peele, so was excited to see it drop out of nowhere.
By all accounts H.P Lovecraft wasn't a good egg but he is one of my favourite writers so it would be interesting to see what he thought of this take on his material, which from this first episode feels like we are in for a wild and disturbing ride with all the unimaginable imaginables from your favourite nightmares! First episode free on YouTube.
First watch: 5 out of 5 channels
The Serial Sleuthings of Sam Sleet, P.I.
The Simpsons: Treehouse of Horror XIX (2008)
The annual Halloween episode for season 20 of the Simpsons features dark parodies of Transformers, Mad Men, and a classic Charlie Brown special.
This gumshoe's opinion of The Simpsons goes something like this: roughly ten seasons of the greatest TV comedy of all time, followed by a precipitous drop from around season 11 onward. The Halloween episodes are generally standouts, and this one did give me more chuckles than I expected from a season 20 ep. Gotta say though, there's some stuff in here that just hits weirdly.
It opens with an uncomfortably prescient gag about rigged presidential voting machines, and later features a number of celebrities being killed. This includes the beloved rock god Prince, which certainly would have played better back in 2008 when he was still here. The final Peanuts-inspired segment is definitely the most charming, although awkwardly has Nelson voicing casual homophobia minutes before he expresses vocal anti-racism.
So a lot of hit and miss here, but seems slightly above par for this era of the show.
First Watch: 3 Doughnuts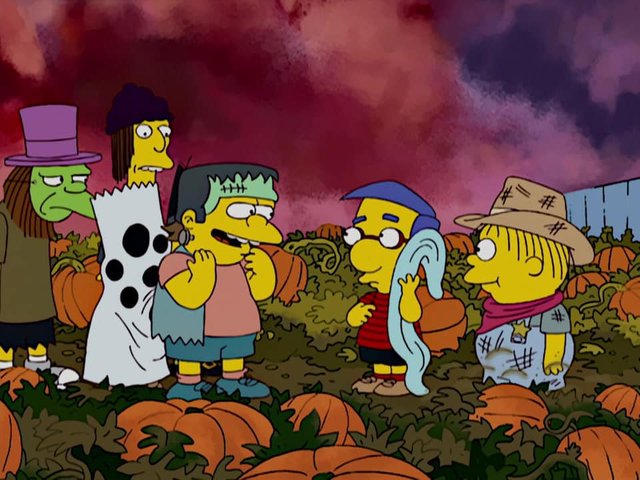 Dick on the Box
Kaiketsu Zubat, Episode 1: After the Explosion, the Wandering Begins (1977)
A wandering vigilante with a super suit hidden in his guitar takes on the evil Dakker organisation. With bad guys called hell leader it won't be easy! This show has a more western, gun slinger type feel which sets it apart from the more technological Kamen Rider.
This and many more Japanese hero shows are available to watch subtitled on the official Toei tokusatsu YouTube channel.
First watch: 4 out of 5 channels
Dick on the Box
Kamen Rider Build, episodes 1-49 (2017)
After a returning astronaut brings home an alien artefact from Mars, a great wall appears dividing Japan into three regions. Jump forward ten years and sinister corporations are needing to be stopped by this year's rider!
The first season of Kamen Rider my son and I have watched together, and what an emotional treat it has been!
If you are getting fed up of traditional superhero TV or movies then I say give this a go. This season is packed full of twisty intrigue, friendship, pathos and colourful action. It's hard to believe this is put out weekly and the kamen rider franchise has been on in Japan for 40 years!
First watch: 5 Doughnuts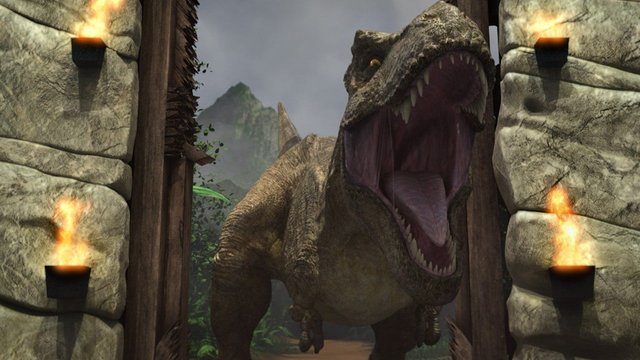 Dick on the Box
Jurassic World: Camp Cretaceous (2020)
Brand spanking new animated adventures taking place on the other side of Jurassic world at the same time as the movie. A clever concept and the kids camp angle makes for a fun one.
This has been a huge hit in this house and seeing as it only came out on Friday I'd say my junior campers are on their third or fourth watch already! It's taken a long time to get a Jurassic cartoon so well done to Netflix, you did it!
First watch: 4 out of 5 channels
The Serial Sleuthings of Sam Sleet, P.I.
Watchmen (2019)
A sequel/reimagining of the 1986 graphic novel of the same name, HBO's Watchmen shifts the Cold War focus of the original to America's deep-seated racism and its cockroach-like resilience. In turns horrifying, rewarding and continually engrossing, Watchmen blends true history with fictional events to create a unique parable for our times, worthy of all its accolades.
First watch: 4.5 Doughnuts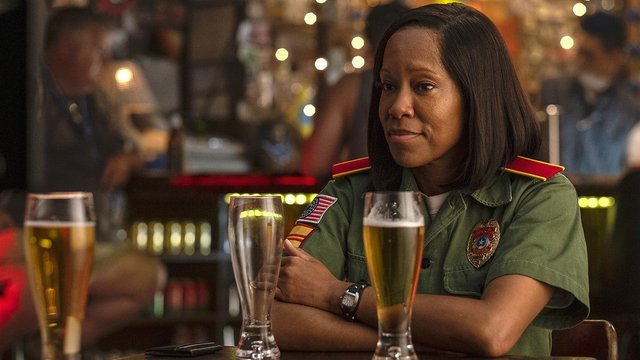 The Arizona TV Files
T and T, S1 EP1: Extortion in Chinatown (1988)
Mr. T plays a boxer sent to jail for a crime he didn't commit, after he's exonerated by a hotshot attorney he becomes a private eye. The pair then team-up to uphold truth, justice, and the American way.
This was brilliantly bad, so much so that when I first saw the opening credits I thought the whole thing was meant as a joke. Mr. T has a montage of him changing from his respectable suit to a classic cut from the Mr. T 1988 winter collection, and later he uses his brute strength to free his roped up wrists. It also includes the least threatening bad guy I think I've ever seen.
However I have every intention of watching more.
First watch: 2 or 5 Doughnuts
The SpoOoOOoky Sleuthings of Sam Sleet, P.I.
The Haunting of Hill House (2018)
In a story that jumps back and forth across 26 years, the Crain family deals with the traumas they experienced during their time living at Hill House, and the ghosts that have followed them ever since. Like most great horror, this series really succeeds due to the effectiveness of the drama. The scares are more powerful when you care for the people experiencing them, and this series had me very much invested in the characters. Highly recommended if you haven't seen it, and if you have, join me this month in checking out the sequel series, The Haunting of Bly Manor!
First watch: 4 out of 5 doughnuts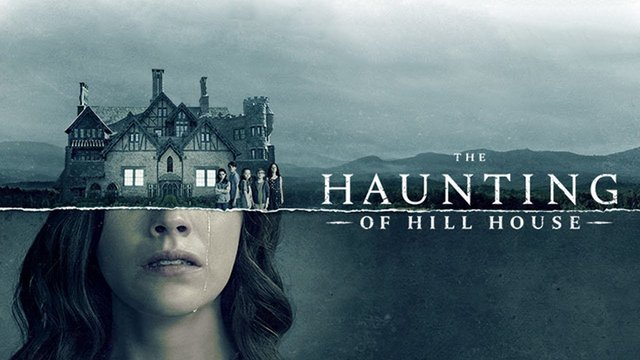 Getting spooky with Dick Japowski 🎃
Ultraman Tiga, Episode 8: On Halloween Night (1996)
"The dreams of the children will build our future". On Halloween night a witch hands out lollipops that turn all the children into the grudge child after she sucks their dreams from them. Will Ultraman stop her? Sure. But he takes his sweet time! I'm sure Japanese children are made of tougher stuff than the rest of the world, as I'm a 39 year old man and found this pretty traumatising! In the best way!
First watch: 3.5 Jack O'Lanterns
Getting Spooky with Dick Japowski 🎃
Kamen Rider, episode 39: Wolfman's Huge Murder Party. (1971)
It's Christmas time and a jingle bells singing wolfman is having a howl of a time biting Japanese business men until the evil shocker organisation want to use him for more bad!
With a title like that how can you not watch?! This lands in the nightmare before Christmas camp, where it's fine to watch between the holidays but spoiler alert Kamen Rider does hand out gifts!
First watch: 4 Jack O'Lanterns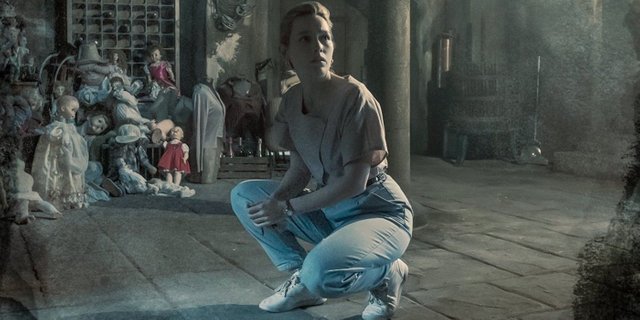 The SpoOoOOoky Sleuthings of Sam Sleet, P.I.
The Haunting of Bly Manor (2020)
A follow-up to Netflix's The Haunting of Hill House, this series sees a handful of cast members returning in new roles for another ghost house mystery driven by tragic history.
Lighter on the scares and heavier on the romance, I found myself a little more frustrated with the pacing of this series compared to its predecessor, yet still emotionally engaged with the characters and their stories.
#datCyndiLauperneedledrop ❤💜
First watch: 3.5 out of 5 undead gummy bears
Have you witnessed any of the episodes or series we've investigated? What's the verdict? What's the best/worst show you've seen lately? Let us know in the comments below.