TV shows, it's not that I'm an expert but ...
My madness for the TV Shows go back to the beginnings of Lost. What a piece of Show! I could say that Lost was the initial kick. As I began to see it when Show was already a couple of years old I remember doing marathons of hours and hours to catch up. Beyond its controversial ending as to whether it was good or not, the Show seemed excellent. The end of Lost was an important event for me since before such a show that I had finished I had to look for something to continue with.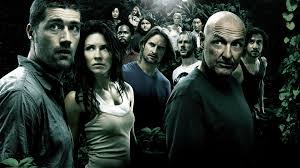 ... and it was there in 2010 that as a fan of the horror genre and especially of the zombies, I gave The Walking Dead a chance, which I followed until a few days ago. _ I found it very interesting at the beginning, I liked its characters and we must recognize that it was something innovative in the world of TV Shows. I said I followed it until a few days ago because I really got tired, I guess I was following it for a kind of reflex. I couldn't stop after so many years, but really not even those reflexes got me to continue with the Show. I stopped looking at it, and I don't know if I will take it one day.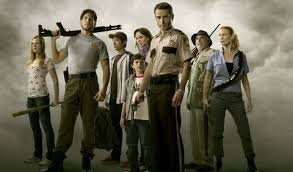 But not only was The Walking Dead from 2010 onwards, there were other Shows that fascinated me among which we can name: Dexter, Breaking Bad and its prequel Better Call Saul, Westworld, Game of Thrones (Yes, I didn't like the end either but it was one of the best in spite of that), Mr Robot, Homeland, Ozark, Fargo and I will surely be forgetting others.
The show that I do not forget about how good it was for me is from The Haunting of Hill House and here I want to stop because there is another Horror Show, which disappoint me a lot, I mean American Horror Story. AHS is not the kind of horror I like, that is, it doesn't scare and for me the horror should scare, or not? On the contrary The Haunting of Hill House managed to acclimatize me to the point of feeling inside that house.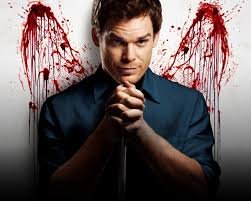 Of course, AHS was not the only one that disappointed me, on that same list they are: Fear The Walking Dead, Alcatraz (I don't know why, I guess I wanted to follow the wanderings of Hugo Reyes de Lost but I'm wrong), Hawaii Five-O (same than with Alcatraz), Sense8 (Yes, it seemed interesting at the beginning, but then it was all very crazy, too much for me)
I am surely forgetting many and request your help to refresh my memory.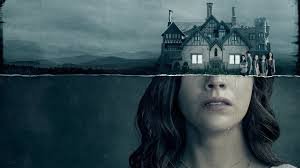 Another separate issue is how we organize the times following so many series, with family and work. It's not easy, but that's subject for another article.
As I always say, sorry for any mistake in my way of writing English but I have limitations in that regard and I ask Google for help.