100 Articles on Twitter Curated Publications List
Twitter has created a new media force that has helped to shape elections, social interactions, news dissemination, moods, and creative new uses like event detection. This form of communication, short messages shared among many, has led to new possibilities for surveying public opinion, making predictions, or forming consensus. It's important with any new cryptocurrency project to understand some fundamentals with community formation in the fast social media age. To this end, here are the top 100 most cited publications that mention Twitter in their title. Hopefully this is helpful for media studies projects and also for those looking for new ways to interact with this new form of media.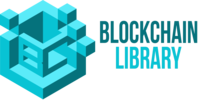 The Blockchain Library's goals are twofold: to provide easy access to resources on cryptocurrency research for scholars, academics, analysts, and anyone with an interest in cryptocurrency publications; the second is provide an archive and historical timeline on the development of the blockchain field and to document the journey of its growth.