Make your tweets go viral, and free!
As some of you know, I am one of those who like to find ways to earn some extra money on the internet through different ways. One of the difficulties that most of us find that we do not have the possibility of investing a lot of money is the lack of diffusion of our projects or online jobs. On this occasion I want to talk to you about a twitter bot that will not only be responsible for spreading our twits, but also will get us referrals and followers, and the best of all is that all this is without investing anything, just time and some retwits .
@cctip_io allows us to do all this by offering those who want to retweet our tweets the possibility of receiving tips from any type of cryptocurrency or token.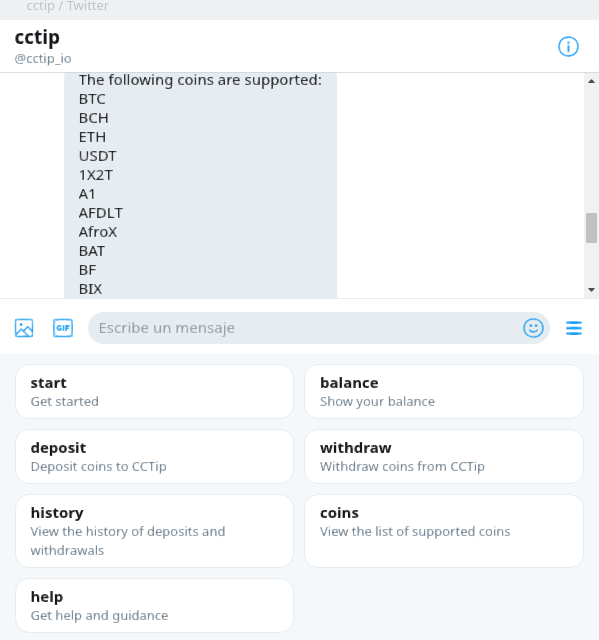 The bot supports many kinds of tokens and cryptos and, obviously, we will start with the balance at zero but, if you are patient, retweeting enough the tweets of other users will begin to receive something in your balance.
Once you have an acceptable balance of any crypto or token you can start sending tweets to which you should add for example a line like the one in the image below, and wait for the magic to happen.

Your tweett will begin to reproduce itself through cyberspace and will quickly go viral. In the example above, the first 100 users who retweet that tweet each will receive 10,000 vya tokens.
There are many options in this bot and can only be consulted by sending a private message to it.
In my experience it really meant a change in the diffusion of the airdrops in which I participate and in all I have got referrals.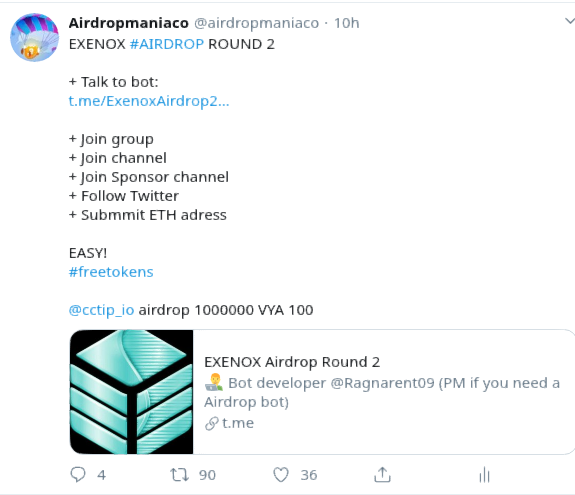 Obviously this tool is not only to get referrals but also disseminates our messages no matter what type they are as long as they have the format described above.
I hope this tool help you and you enjoy it like me.
Before saying goodbye I leave my twitter user in case you want to follow me: @airdropmaniaco.