#NewSteem Twitter Memes & Gif Contest!
We have caught a nice buzz lately on Steem!
Let's keep up the pace with some Steem Twitter Memes!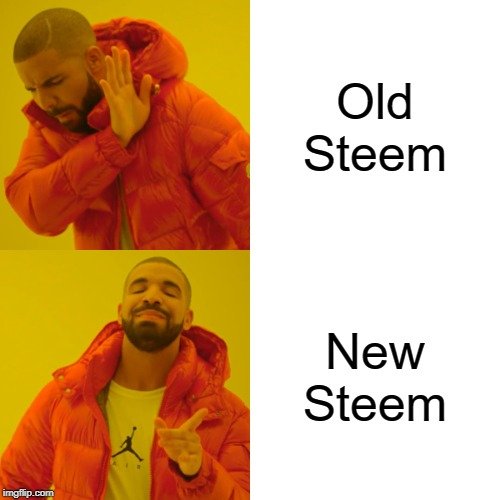 I will be giving away Steem Power to the best New Steem Meme/GIF!
After all the memes have been submitted by the contest deadline, a dpoll will take place. The dpoll details will be posted at the end of this contest.
Prizes for the #NewSteem Meme/GIF Contest:
1st place: 530 Steem Power + 5,300 Steem Power delegation for one year.
2nd place: 530 Steem Power
3rd place: 260 Steem Power
4-8th: 80 Steem Power
Everyone will get upvotes for participating!
Creative video GIFS will earn extra credit, I will give large upvotes to GIF contributions.
CONTEST ENDS SEPTEMBER, 6th, 2019.
This is my Twitter #NEWSTEEM Gif I Tweeted for inspiration. :) https://twitter.com/TheycallmeDan_/status/1164732055197900800
@OCD will be giving out upvotes to contributors as well! If you want to contribute with Steem donations or upvotes, reach out to me and I will edit your name in this post. Cheers!
TO ENTER: Post your Twitter links to your #NEWSTEEM Meme/Gifs below!
Your tweet must include both the hashtags #NEWSTEEM & #STEEM - with a New Steem meme/gif to be eligible. Bonus points if you add reasons why you like New Steem.