Ubex ICO Review and Analysis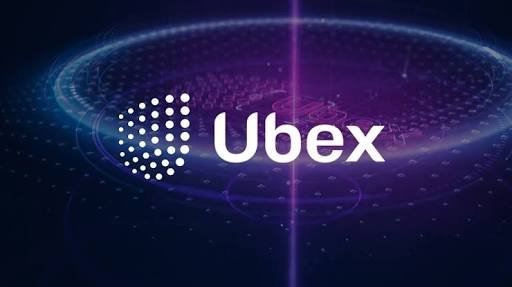 Introduction :-
Ubex is a global decentralized advertising exchange where companies advertise effectively, while publishers profitably tokenize ad slots on their resources.

Ubex is operating fully on the basis of neural networks with the use of blockchain.

Ubex aims to solve the problem of low confidence in the purchase of digital advertising. Smart contracts allow for making the relationship of advertisers and publishers (owners of ad slots on sites) as transparent and fair as possible, as well as minimizing the risks for all parties. By applying such an approach, Ubex allows passage from the traditional pay per click scheme to the model of payment for targeted actions, the most fair and interesting model for advertisers.
Token sale :-
Token sale starts : 21 MAY
Token sale ends : 13 AUG
Ticker: UBEX
Token type: ERC20
ICO Token Price: 1 UBEX = 0.0037 USD
Fundraising Goal: 8,800,000 USD (24,000 ETH)
Total Tokens: 4,000,000,000
Available for Token Sale: 72%
Whitelist: NO
Know Your Customer (KYC): YES
Сan't participate: IRAN, NORTH KOREA, USA
Bonus for the First: UP TO 20%
Accepts: ETH, BTC, LTC
Strengths :-
Large and highly endorsed team full of industry experts
Innovative model of tokenizing ad space combined with AI to show only relevant ads
Hard cap seems realistic and attractive to investors
Analysis :-
As more of the world moves online, digital advertising has become one of the fastest growing industries in the world. However huge opportunities remain to improve targeting efficiency, as well as the level of transparency and trust in the industry. Ubex introduces a set of neural networks, combined with transparent reputation management, in the hopes of revolutionizing the advertising industry.
Note 1 :-
Ubex is announced that it has signed an agreement with the BitForex exchange foreseeing the listing of UBEX Tokens as soon as the Token Sale ends.
Note 2 :-
Already 80% of tokens are sold out. So,we should be quick to buy this.
Top Website Ratings
Risk score : Low
POSITIVE
Rating : 5.0/5.0
PREMIUM
Rating : 4.9/5.0
TOP1
100/100
PLATINUM
Rating : 9.8/10.0
TOP3
Trust Score : B
Gold Project
Rating : 9.8/10.0
TOP3
Rating : 93/100
TOP1
Also listed in
ICO Drops
Cointelegraph
Crypto Compare
ICO Hot List
My Rating :- 4.8 /5
For more information, visit
Official website :-
https://www.ubex.com/
Telegram group :- https://t.me/UbexAI