#ULOG 12 | BE MOTIVATED: I Will Rise and Conquer Life's Challenges
Psalm 113:3 (NKJV)
"From the rising of the sun to its going down
The Lord's name is to be praised."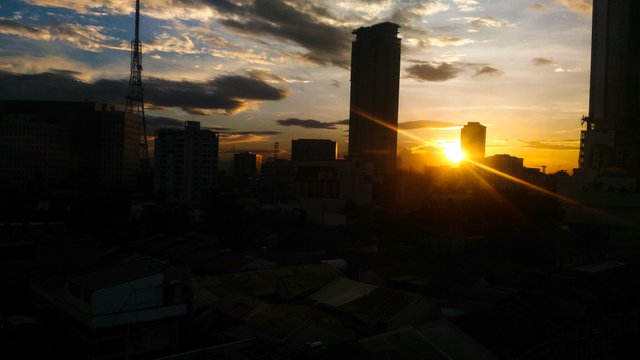 6th Floor of HIVE Hotel Quezon City (5:30am MNL)
The "rising of the sun" reminds us of how good the Lord unto us. Eventhough we are bombarded by "worries and storms of life" God is telling us that after the "darkest night" of our life the SUN will still rise, that after all the "trials" that we are facing there will come a day that it will turn into "Triumphs" and will be a "Testimony" of God's faithfulness in our life.
There is still hope, every "Gising" (wake up) is a "Blessing" from the Lord. It is like the Lord saying unto us, "I give you another chance to live and become a better person," every "day" is an opportunity for us to become better than our "yesterday-self". Don't let your life be imprisoned by your yesterday's "failures" and "regrets", instead turn those failures into stepping stones to become a better version of yourself.
The Sun is Rising, so do our lives should rise after the darkest day(s) of our lives. Rise Up and give the Lord a shout of Praise!
---
Stay in Love, Stay in Christ.
@chaelpacia
To vote for a witness, simply visit https://steemit.com/~witnesses and type in "steemgigs" into the first search box for witnesses and type in "surpassinggoogle" in the second box for proxy.