#ulog 19 - Attended 2nd Anniversary Celebration Of Daniel's Coffee.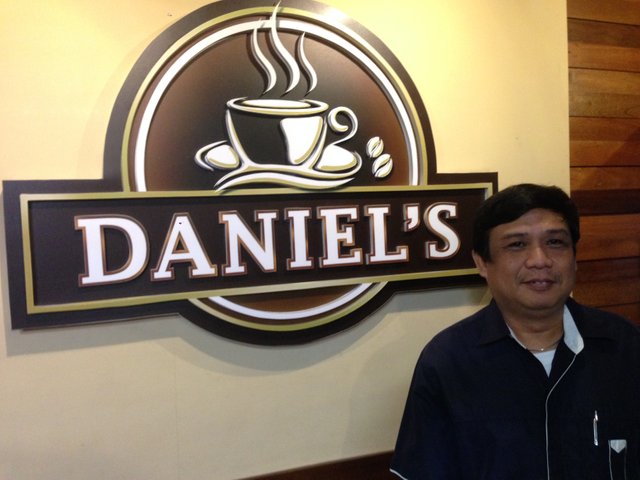 Hello Steemians!
I was one of the chosen representative of our group to represent the celebration of Daniel's Coffee 2nd-year anniversary that was celebrated from June 11 - 15, 2018. We went there June 15, 2018.
I was excited to come because it was my first time to go to my favorite television station UNTV37 and my number 1 FM radio station Wish 107.5. Daniel's Coffee, UNTV37 and WishFM is located on a same building in EDSA, Quezon City.
We arrived early at around 9:00AM, an hour ahead of our schedule. We visited first the set of Good Morning Kuya, a morning show that brings fresh news, public service and morning entertainment. The show already concluded and we caught the hosts having their breakfast. I had a chance of taking a picture with one of the host, Ms. Angela Lagunsad. We stayed there for almost an hour.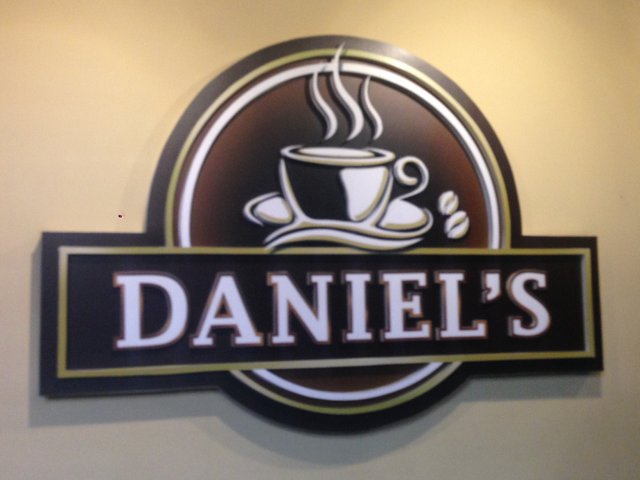 We passed by the Wish 107.5 FM booth and DJ Alice was there. We asked if we can have a picture with her and she willingly agreed. We thank her for her kindness. Wish 107.5 FM is the first FM Station with more than 2million Youtube sunscriber and the first radio station in the world to have a roving bus with broadcast facility inside that can air their show inside the WISHBUS. Outside the WISHBUS, people can see the singer perform their songs. Our visit was in the main studio of WishFM.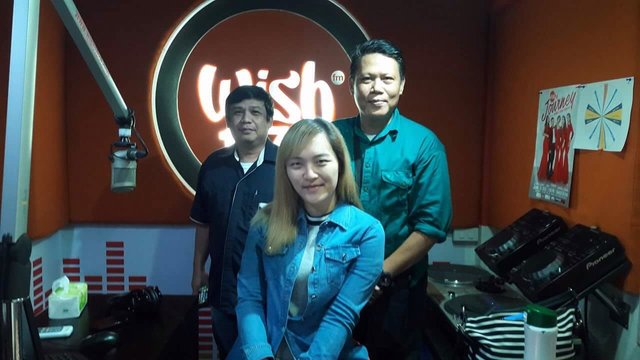 At around 10:30AM we entered Daniel's Coffee. The show started as the two MCs stated the performer's line-up. Among those who performed were @emmannoel and @agdorosan. They have good voices. All of us participated in singing and dancing. That's one way of relaxing after several days of work because it was a holiday.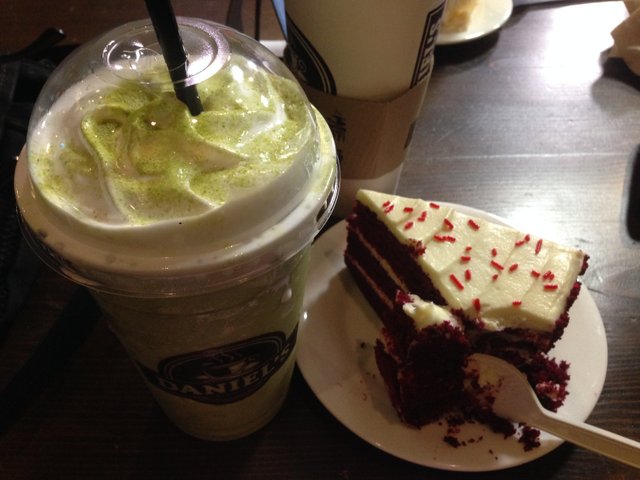 New songs and old pinoy rock songs were the music played and every generation, whether old or young, enjoyed the event. We enjoyed the famous coffee and cake of Daniel's. As their tag line says,
IT'S NOT COFFEE IF IT'S NOT DANIEL'S!
The show went on until 1:00PM. All of us enjoyed and we made a video shoot congratulating Daniel's Coffee. We are proud to become a part of this event. We took some last minute photo shoots before we finally ended. It was a great experience for me.
See you on my next #ulog everyone.
Your Steemit Owl,
@coolarth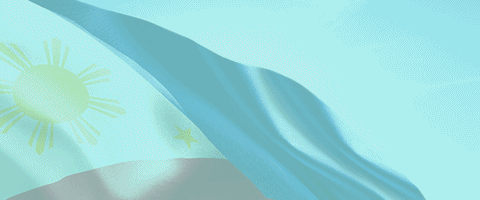 Join our team #unlisteemersph and follow our team @unlisteemersph
We greatly appreciate the help and support of #steemitpowerupph, #steemitachievers and #steemitfamilyph
We would like to thank #surpassinggoogle, #jerrybanfield, @originalworks, @followforupvotes, @hr1 and @pharesim for the support.
You can vist my personal blog COOLARTH
START YOUR TRAVEL AND TOUR BUSINESS FOR AS LOW AS P2,500
Be a part of the fastest growing and most awarded travel and tour company in the Philippines and start travelling beyond your dreams!
Learn How...