Today, I learn once again how erronous first impressions can be!
Hello fellow steemians! I hope you are having a wonderful day? Thursdays are the best days of the week if you ask me. Mondays can be very tedious and saturdays very lazy. Sundays and Fridays are too religious while the other days are pretty average.
I was supposed to have lectures today but luckily, our school decided to join the ongoing strike. I do not know what the university union of teachers are demanding from the government but I hope the strike lasts long- maybe two or three weeks. However, I wouldn't mind if it eventually extends to the following year- I need all the time I can get.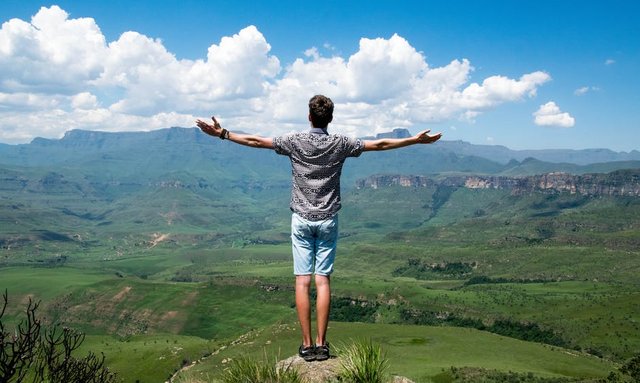 Image source: - Licence: Public domain
Reading through my wish, you might be tempted to judge quickly- "This dude must be a lazy one". No! I ain't lazy. I am only having a difficult time balance my activities recently. Just a few weeks ago, I was sworn into a leadership position in a non-academic group in my school. Not only that, I am performing some research in for my school's project. My hostel here is demanding and you know how school environments in Nigeria can be.
If you are reading this and you are not a Nigerian- Congratulations! Schooling here is like managing three different jobs together. I might not have been outside my country but from what my friends over there describe to me, their colleges are less demanding than a typical Nigerian high school. Facilities are made abundantly available and they enjoy a condusive accomodation.
This would be my first ulog post and I hope to make it count. Ever heard of first impression? First impression is a joke. I stopped believing in it after discovering how much hypocracy is displayed in the act. Today's occurence is a better speaker for my claims. In my happy mood about the universities strike, I packed my bags to visit a friend. On getting to the bus station, I met three guys in the bus already who seemed gentle and calm. They were well dressed and looked like they were on an assignment. Maybe to represent our school in some official meeting. Just as the bus moved forward a little- these guys atarted lecturing eachother on how they should behave when they meet the general manager of an electrical company. It dawned on me they were going on an interview. It is not a new thing in Nigeria for companies to summon undergraduates for employment. Many students make judicious use of these moments- it is better you have a job security while school than to graduate seeking to do anything that comes your way.
Those guys got down before me and I didn't see them again. Not until few hours ago in a bar close to my friend's place (by the way, I'm still in my friend's place and those guys are still in the bar. I only hope they are not on steemit to find this post). These guys are drunk and lamenting over how they failed to impress the general manager. Thing took a wrong turn when the manager's friend arrived. He turned out to be those boy's landlord. The landlord could have played along and help those boy secure a job in this country with high rate of unemployment- but he couldn't stand their lies and deceit. These guys are involved in almost every non-muder crime in existence. THey are so crafty they avoid every bill in their house. Many more claims did the landlord place at their charge. The formerly impressed general manager had to decline their employment- he feared for the ruins of his organisation.
I'm sure many of us have stories of people we initially never liked but got to become very close friends after knowning them deeply. First impression is shallow- I don't know how hasty humans use such a little time to rate an individual's total identity.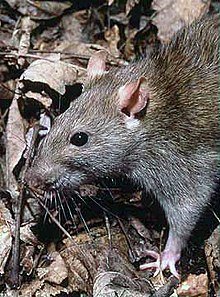 Rats are cute in their own ways. Cuteness sometimes, especially in their case can be deceptive. They are anhillating soldiers
Licence: Public Domain - Source:wikimedia
Still at my friend's place (not sitting like a lazy dude that I'm not), I am making more research about my project work. The project is based on testing the effect of some native african leaves extract on diabetes. We would have to induce some white whisker albino rat with alloxan. Inducing these mammals would artificially cause them to have diabetes after which we go on to test the plant's extract on them. Eventually, after this project- not only would I gain more insight on diabetes and scientific reaserching- I would also learn to appreciate the science field, the complexity of our bodies and as well the preparedness of these animals for the sake our humanity.
I think we owe these animals a lot of appreciation. I wasn't a fan of rats; they eat everything in their way- clothes, wood, plastics, nylons, books, everything. As a mater of reference, they pose a major factor responsible for the extinction of about about 40% to 60% of anhillated animals. These rats are go on to eat the food meant for these animals and also their eggs. If you have a pet rat- do not be offended or get defensive. Thank God I'm a changed person, I might as well start a war against those invasive animals.
Well, I hope you enjoy my post. Please, make sure to upvote and comment. I would like to see things from your angle as well- as no angle is absolute.
Thank you!
@damzxyno.