ULOG No. 3: Thank God Angelo Got His Appetite Back After 3 Weeks!!😭😭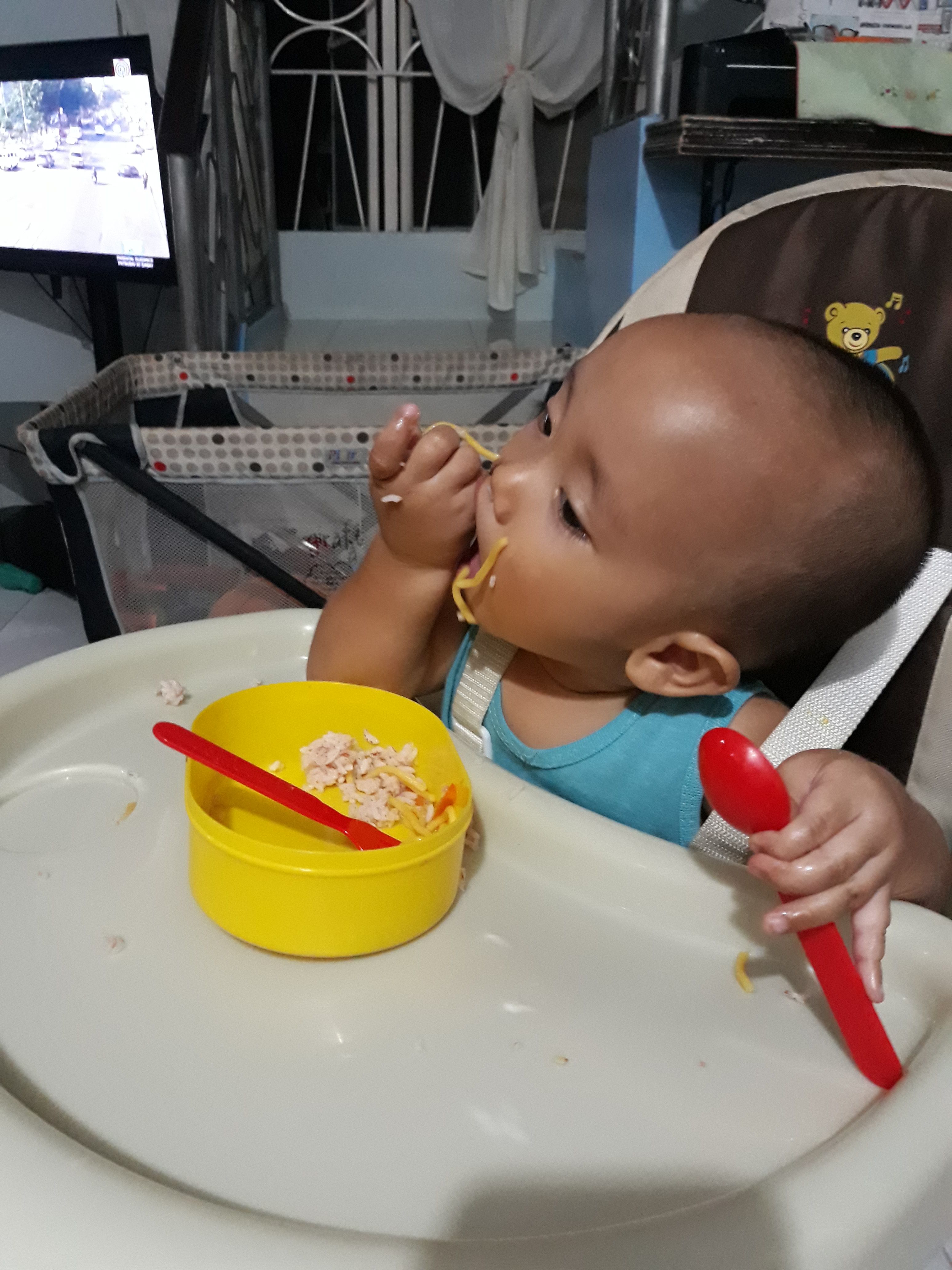 Hi all! Let me share this victorious day of my motherhood journey.. Since we used his high chair during meal time, never did he ate enough. I didn't feel worried at first since Angelo has to cope up with his new position but after a week, he still didnt eat well. I think it's because his titas and titos came home for a vacation and that Angelo would cry everytime he sees someone trying to carry him (he is really manya) thus seeing so much strangers (for him) makes him uncomfortabke during mealtime. So when his titas and titos went to their own homes already, he had a flu. That made him so irritable. He would just throw everything on his table when he cannot get his foods with his spoon. And gosh, the little monster strictly doesnt welcome any assistance from me. So huhuhu I feel so stressed out and feeling like not a good mom.


But now that he is well from flu, no more other persons in the house except me and our Nanay Annie and we always put his own red utensils on the high chair, he is now starting to eat well!
Buyag...buyag... 😊😊
I thought it would be forever that he wont eat enough..😏😏
Im just so happy to see him like this! If he only knew how much I prayed and even cry of worry for this...





---
Thanks for reading!
---
She said, it's @hesaid..
---
I encourage everyone to vote Sir Terry or @surpassinggoogle as your witness! His kind and generous heart paired with his hardwork is a must in this blockchain!
Just click this link and type "steemgigs" on the box to cast your vote!!