ULOG No. 8: Avocado Food for the brain and are very nutritious!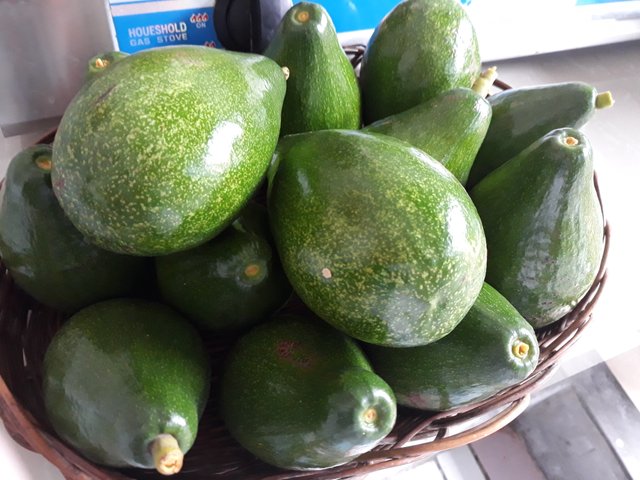 Yey! Harvested few avocados this afternoon! There are so many left on the tree but too high to harvest. Huhu. How I wish I could climb 🐒🐒🐵🐵
Below are some of the most abundant nutrients, in a single 3.5 ounce (100 gram) serving (3):
Vitamin K: 26% of the RDA.
Folate: 20% of the RDA.
Vitamin C: 17% of the RDA.
Potassium: 14% of the RDA.
Vitamin B5: 14% of the RDA.
Vitamin B6: 13% of the RDA.
Vitamin E: 10% of the RDA.
Then it contains small amounts of Magnesium, Manganese, Copper, Iron, Zinc, Phosphorous, Vitamin A, B1 (Thiamine), B2 (Riboflavin) and B3 (Niacin).
Source: https://www.healthline.com/nutrition/12-proven-benefits-of-avocado#section1
---
Thanks for reading!
---
She said, it's @hesaid..
---
I encourage everyone to vote Sir Terry or @surpassinggoogle as your witness! His kind and generous heart paired with his hardwork is a must in this blockchain!
Just click this link and type "steemgigs" on the box to cast your vote!!