Ulog #3: Live A Long Life My BaNana
I'm a Lola's girl. I call my grandmother 'Nana', short for Nanay. She took care of me since the day I was born because my mother continued her studies in college and then pursued another course while my father was working and risking his life as an army.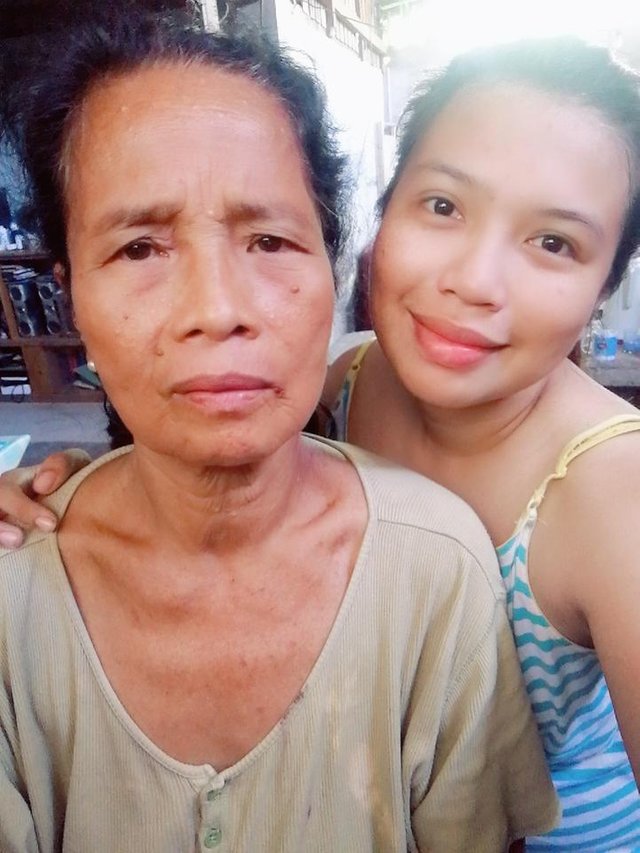 I was already 6 years old when my mother finished the two courses. Still, I always slept beside my grandmother until high school and then college. Now that I'm working, I still sleep with my Nana, not in the same bed but in the same room.
One night, I saw her pressing her lower abdomen and kept on saying, "Agaay. Agaay." (Ouch. Ouch.) I woke her up thinking she had a nightmare but I was wrong. She really felt pain in her lower abdomen. I kept on telling her to consult a doctor and I'll give her the money but she kept on refusing me. She said that she doesn't want me to suffer more, financially. It took me months to persuade her. I acted as angry as an angry bird and told her that I have an extra income and she shouldn't be worried. I was referring to Steemit.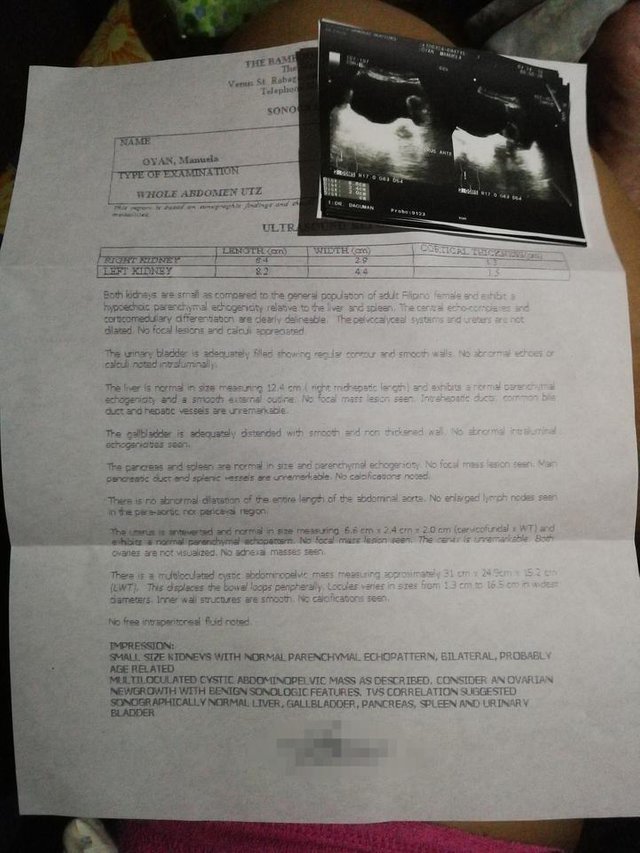 The result came out and it was interpreted as a Multiloculated Cystic Abdominopelvic Mass, an Ovarian New Growth with Benign Sonological Features. It was big enough that made my Nana look like a 5-month pregnant woman. The doctor wanted her to remove it as soon as possible. My Nana told me that it should be in the month of April however, something came up. I could not tell the exact details but one thing I can tell is that I need to prepare worth 5 digits in 3 days time.
I called my mother and she told me to apply for a loan. I was in doubt since there will be no money left in my salary if I applied. My father's pension will start this coming 2020 so they only rely on me and on our mini eatery. Then my Nana began to worry. I don't want her to be stressed. I just said I withdrew money from making blogs, poem and art and there's nothing to worry about.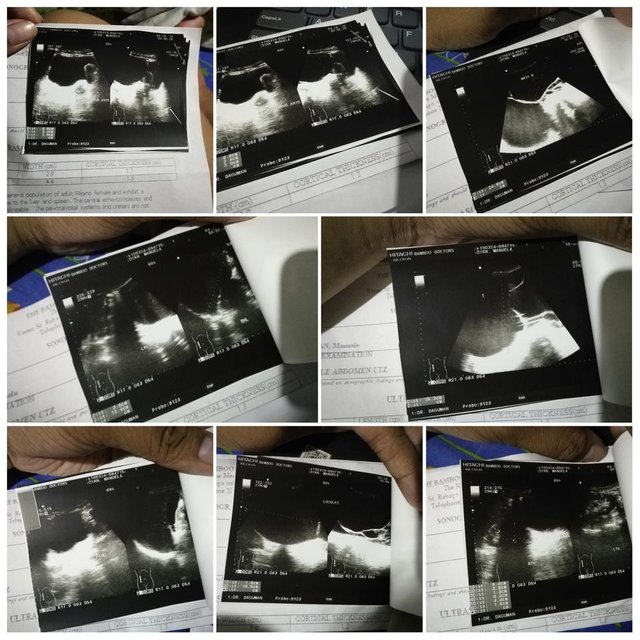 I kept on tracking her appointments with her doctor and on her laboratory analysis. I need her to be operated since her organs are still functioning well. I told her to drink some vitamins every day that her doctor prescribed. She's already old and she needs to boost her immune system for the upcoming operation.
Last Wednesday, May, 9, she went to the hospital for another laboratory test. She even told me that her doctor scheduled her operation this coming May 16, Wednesday, and we cannot delay it for another month. She was instructed to pick her lab test on the following day. The result of her lab test was not interpreted to her so I told her to give me the test result and since I'm on the field of engineering, I seek for a help of my friend who is working on the Department of Health. She is a Nurse. She then told me that it was a test to see the extent of the cancer cells. Since the result of my Nana's CA 125 is 10.56, it means that it's normal and the cancer cells are still encapsulated by the tumor. She then discussed that my Nana should be operated right away to avoid the spreading of cancer cells in her ovary which is the result of tumor burst. (I don't know the exact term.)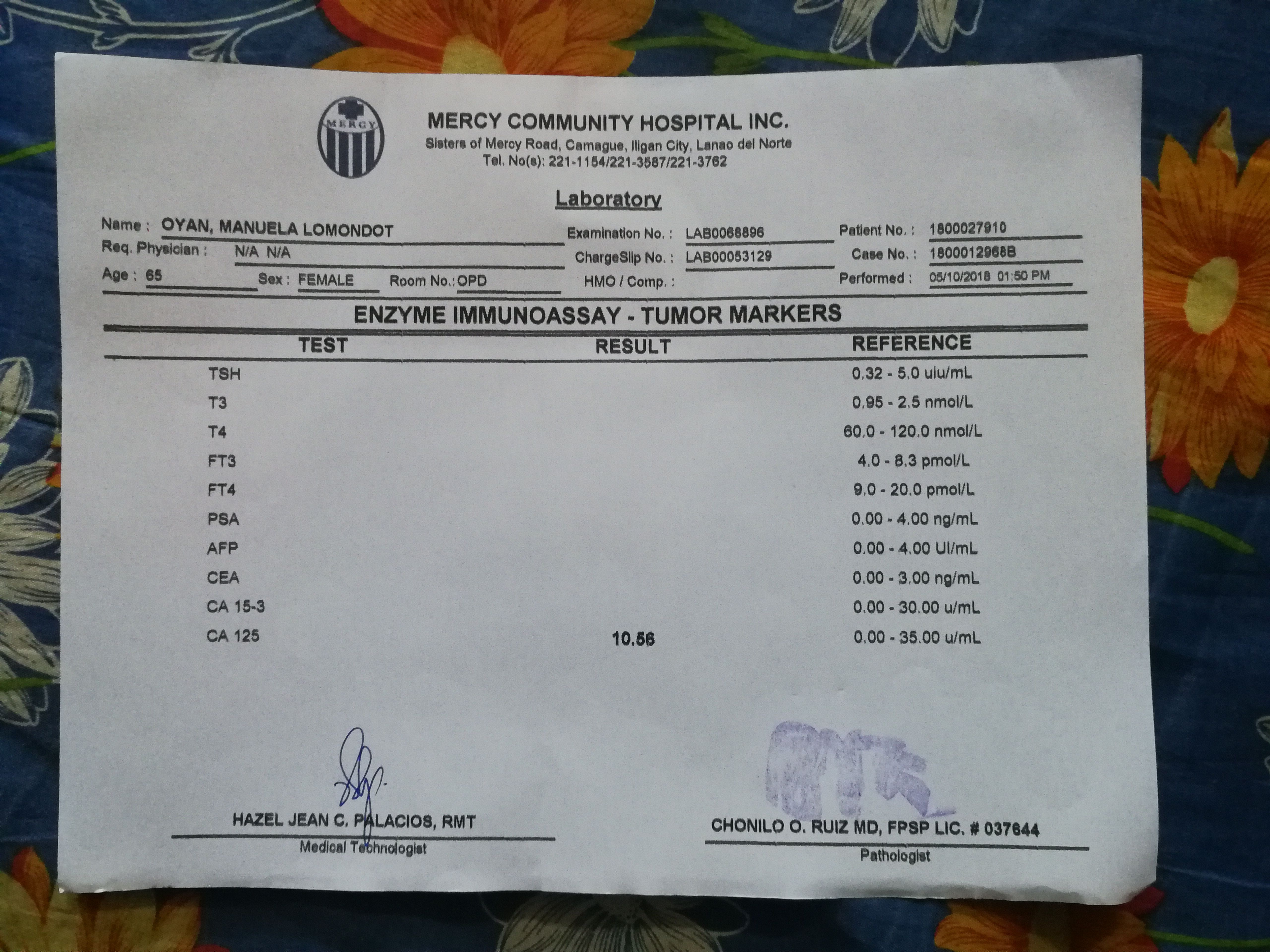 I know that there's a discount for a Señior Citizen patient but I was thinking in advance. I couldn't help but worry with regards to financial matters. Our family is in the rock bottom right now. I'm the eldest and I need to be more responsible and work even harder. I even told my sister, the third one, to make a steemit account (@kirei) so that my two sisters can help. In this kind of situation, I'm lucky enough to have siblings who will help me. My mother always told me that we're the luckiest since we have each other, not like her, she has no siblings. She's the only child of my Nana.
I'm too exhausted physically and emotionally. I sometimes forget to pray every night because of exhaustion. When I wake up at the sound of my alarm, I always stand up immediately like a Zombie since I can't afford to be late or else there will be a good for one-day salary deduction for every 3 days late. I even can't afford to read books because my mind is somewhere else. With that, I decided to go to a bookstore and just inhale the sweet scent of the books and stare at them for a minute. I then went for an exercise for an hour and 30 minutes. It calmed me and made my mind to function again.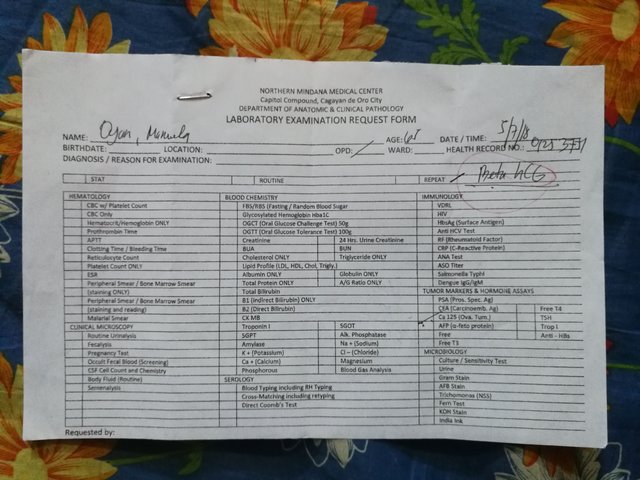 One laboratory test left.
Yesterday, I borrowed my sister @goiinmary SBD and withdrew it together with my little amount SBD. I also decided to power down since the operation plus the medication will cost us a lot. However, it will take 12 weeks to get the intended value. I also withdrew my money in Bitlanders, another blogging site. It wasn't that big but still a big help. My salary? I don't want to tell much further but one thing I can say is that it is a two hundred percent not enough.
Serving three masters at a time is very exhausting. Working 8 hours in the office and then at night time, I'm trying to squeeze and extract some ideas and words from my brain. Even though she's not feeling well, she always prepare my milk and and food every morning. She's working and fighting hard and I decided to be just like her too. It's hard but I decided to be active once again for the sake of my Nana and the rest of my family. I will do my best that my sisters and I will be able to spend more years with our dearest Nana.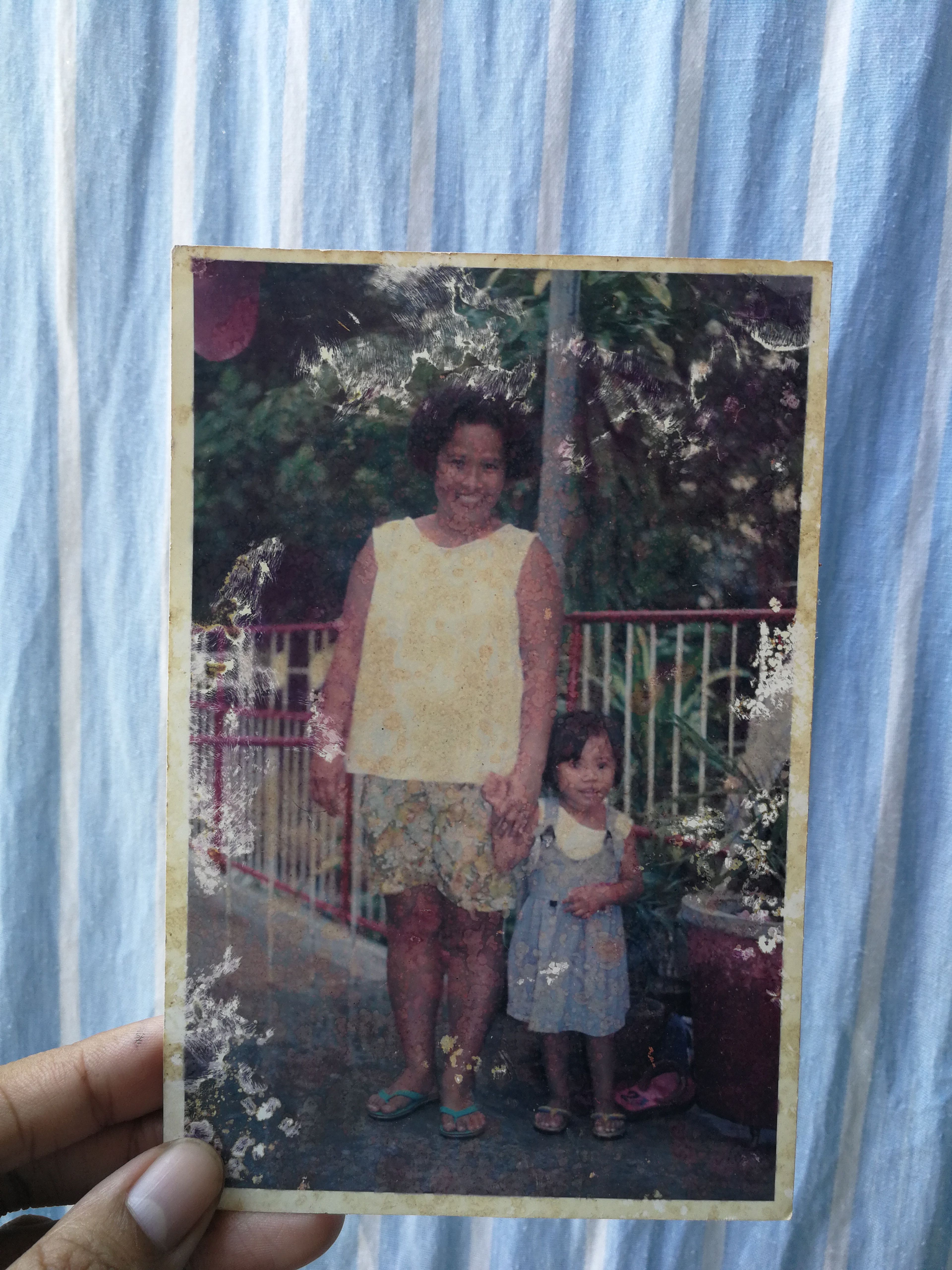 ---
---
💋kneelyrac💋
---
Hi everyone!!
I encourage you all to support and vote @steemgigs, @precise, @blocktrades, @curie & @ocd-witness as your witness. Just type the witness' name one by one on the first box.
---
Also, let's support Terry @surpassinggoogle Teardrops @teardrops by liking its Facebook page.
---