#Ulog no. 3: A Fast Snack made out of Hunger.
Hi Steemians!
Since this is my experience earlier this afternoon, I'd like to share it with you as my 3rd #Ulog post.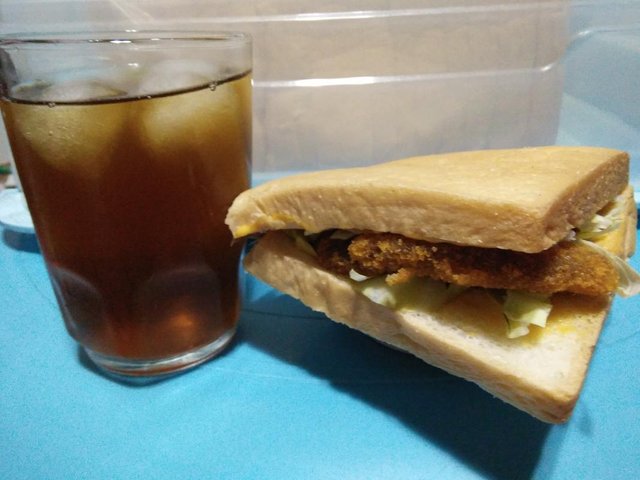 "Burger Sandwich with Apple Iced Tea"
So I woke up after an afternoon nap. I found myself very hungry. I rushed down to the stairs to find myself some snacks. When I opened the food cover in the table, I found some leftover Burger Patties from breakfast, some dishes, cheese spread and some bread. I rushed to the fridge to have some drinks. I only found an Apple Green Tea Iced Tea Powder in a Sachet and some excess Cabbage Leaves from the lunch dish. Because of my hunger, I thought about what snack I could make with the Ingredients I got. So here's what I've done.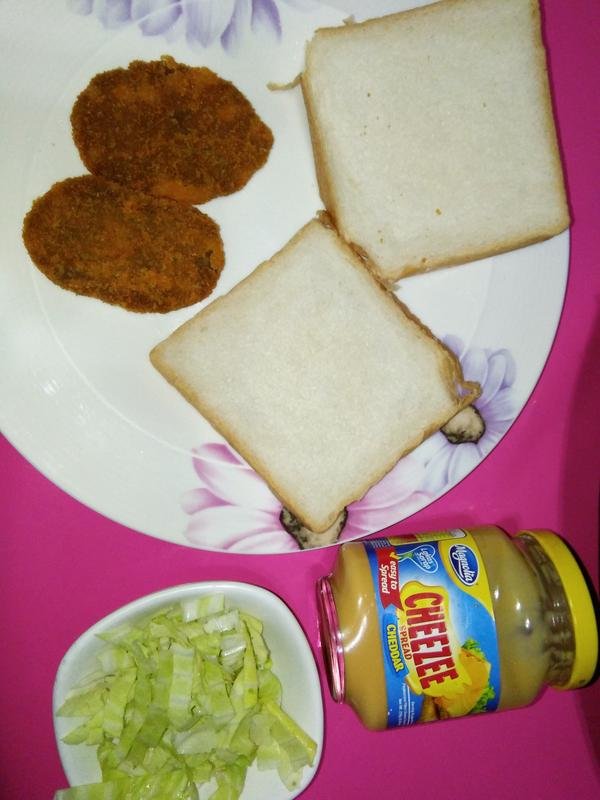 I gathered all Ingredients that I can make use for a snack and here's what I've got. I realized I could make myself a Burger Sandwich. I could've done it perfectly if I've seen some tomatoes and sesame seeds.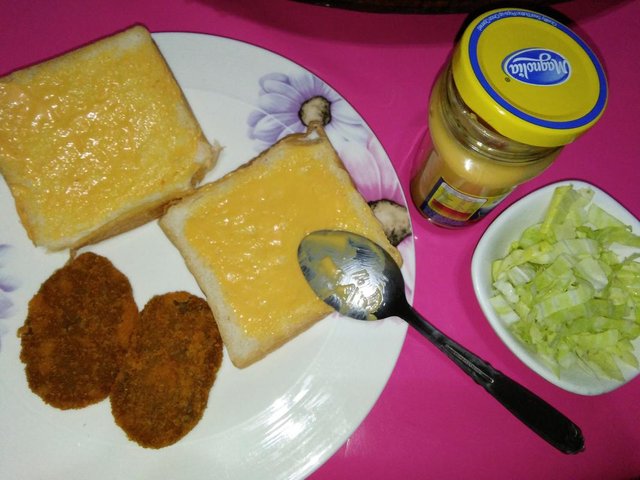 First, I put some cheese spread on both breads.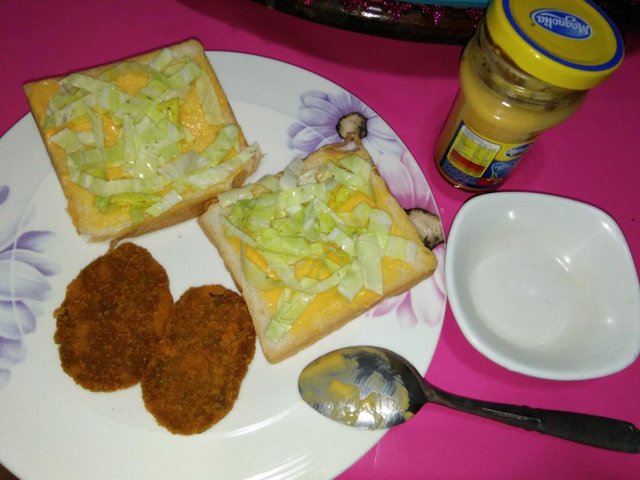 Then I add the cabbages.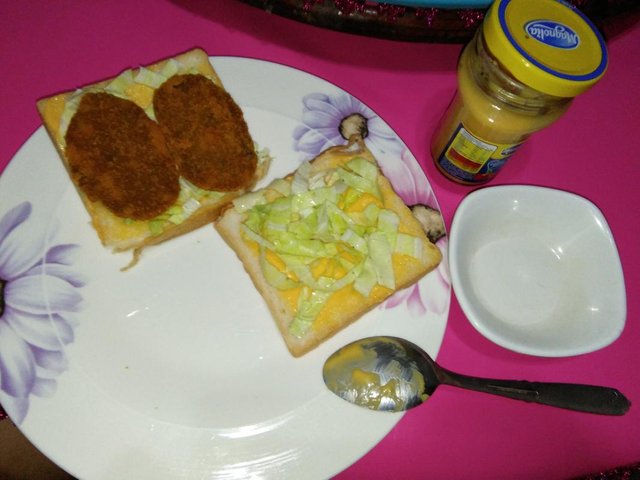 Then I add the patties.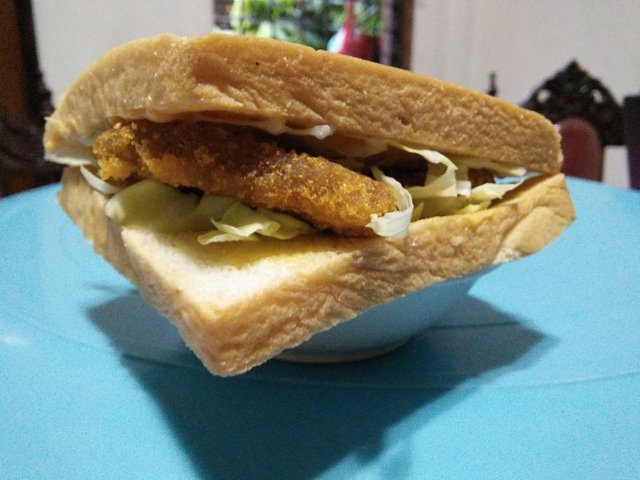 Finally, I've done it. But uhhmmm, I think something is missing....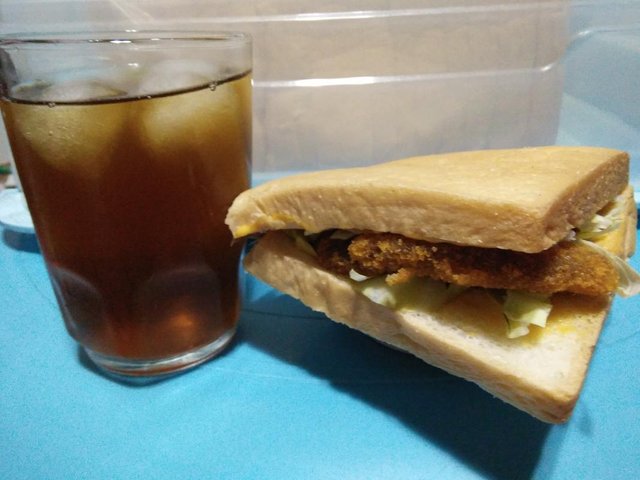 Oh yeah. The Apple Iced Tea Juice. And that concludes the last picture before they ended up in my belly so as when I regret it coz I forgot about the Catsup. Lol.
Thank you for reading my hunger-made blog. I hope you make yours, too. :)

Thanks @surpassinggoogle for the #ulog trend :)
By: @neilrichmond