Ulog 04: Waterfalls in the Room
Be careful what you wish for..
I wish it will rain tonight… this is my husband's wish before going to bed which I silently agreed due to the humid weather. We fell asleep immediately, tired after a long day of work until, our prayer is answered. We felt the coolness of the atmosphere, I felt at ease, it was a beautiful dream , I can hear the strong current of the waterfalls. I am imagining Inambakan Falls in Ginatilan, Cebu where we swam endlessly last summer but wait.. Why am I feeling a dampness in our mattress? I slowly opened my eyes and to my horror the waterfalls coming from the roof!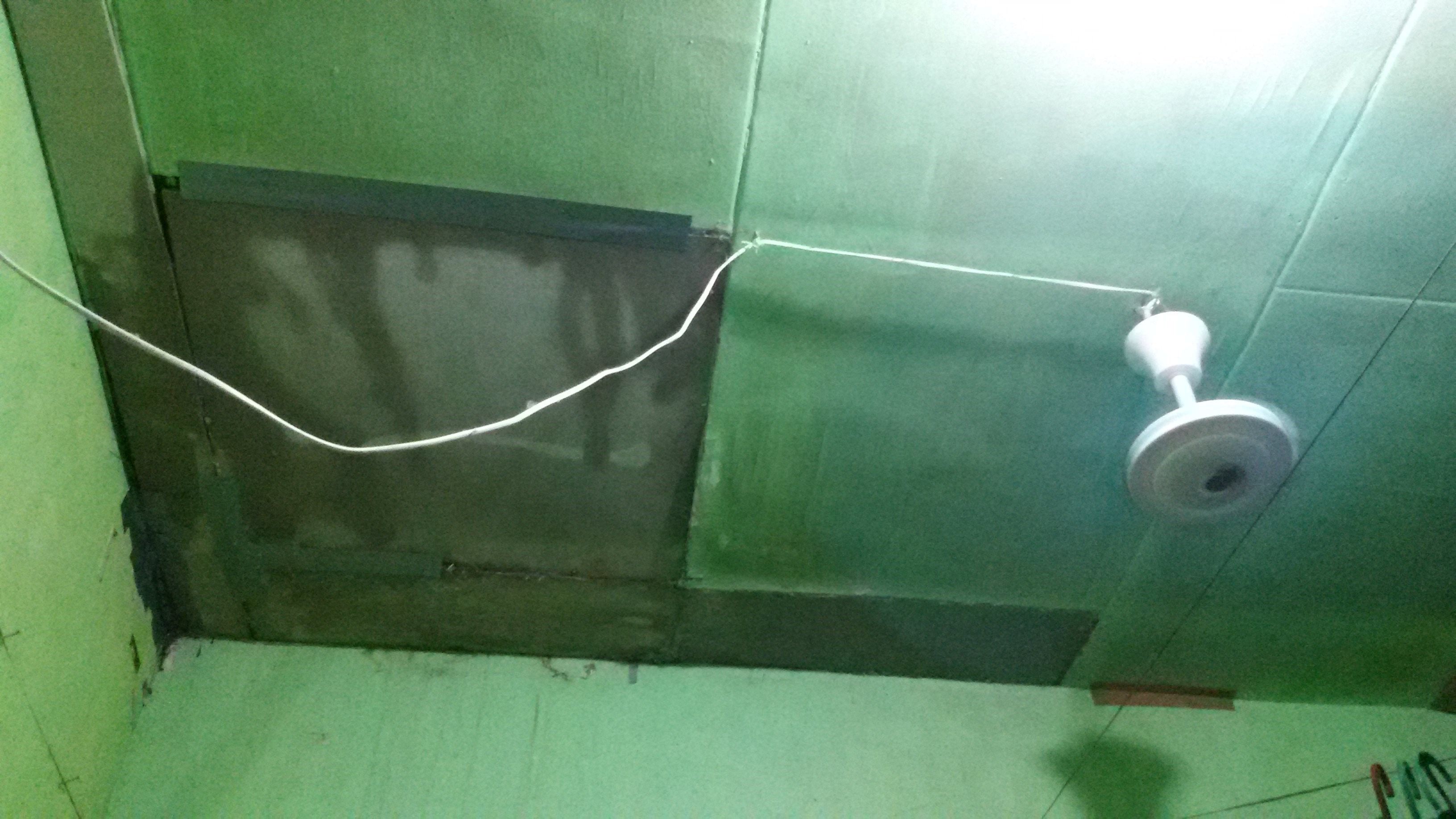 this is where the rainfall came from
Both of us were panicking grabbing basin and pails. I felt crying seeing our bags containing some of our important documents soaked in the water and whoa! the water almost reach our personal computer! Our adrenaline rush reached the maximum level. We evacuated all our things, pillows and blankets drenched with water. Our room was a disaster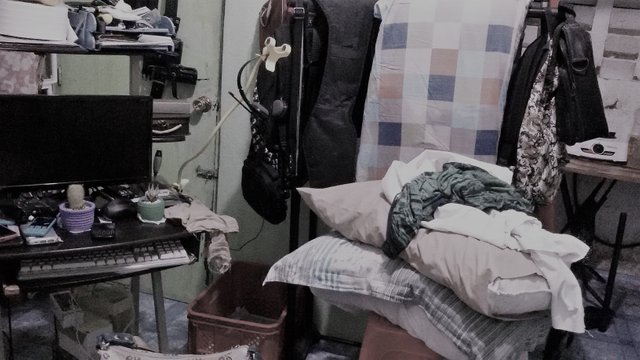 our messy things outside the room
We already informed our Landlord before to fix the roof yet he just taking it for granted. I sighed in relief that I have my mother in law to the rescue. We have lack of sleep since the bed was wet plus, there's no electricity so imagine our stress drying the floor using mops and rags. The misery doesn't end here when we lift the bed to dry up, it has a lot of termites and almost broken. Whoah! The struggle is real.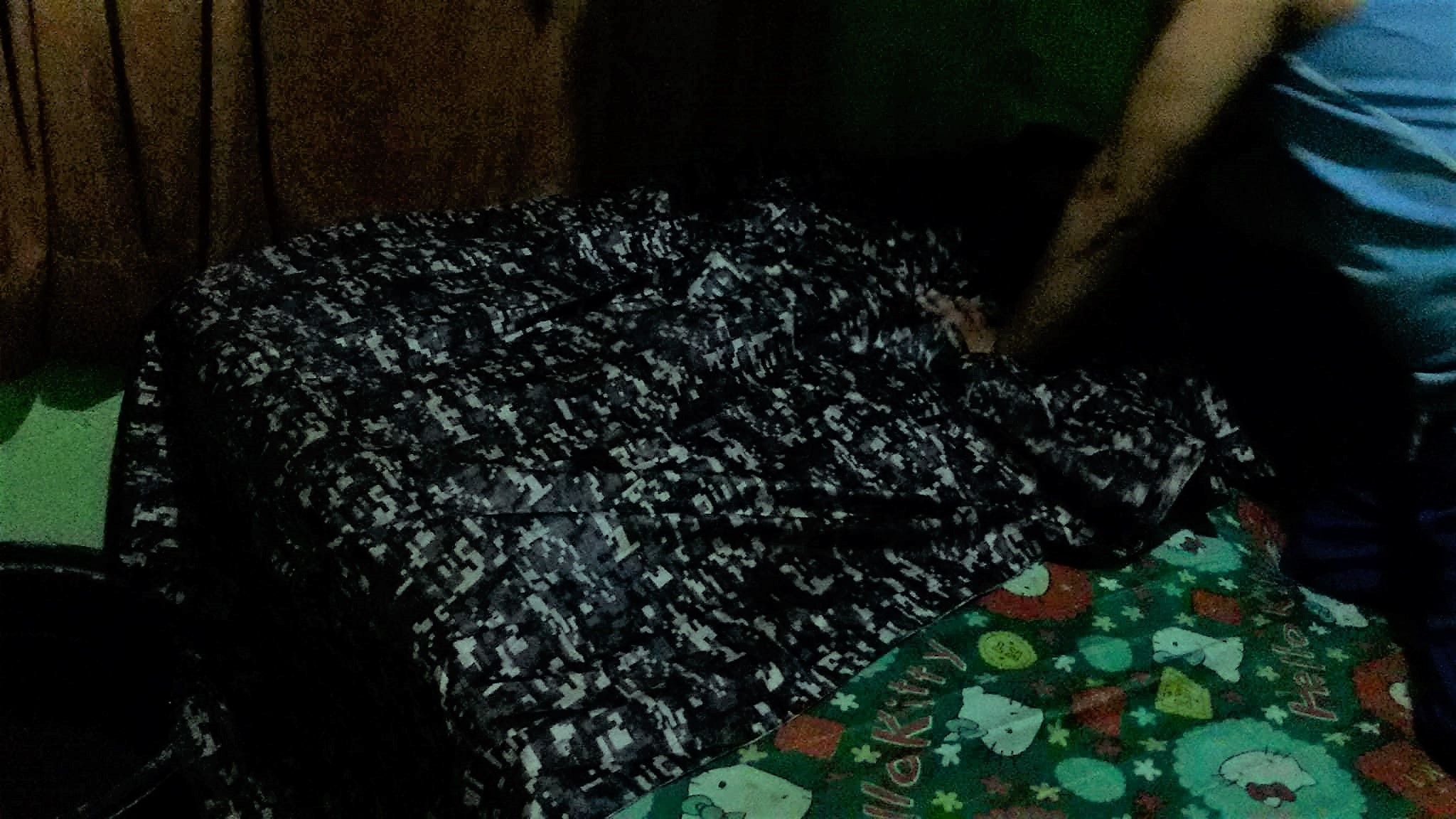 our bed drenched in the rain
I told my husband, we really need to strive hard to finish our house otherwise, we are like rats, hiding in rainy days. We then inform our Landlord this morning and he just told us no permanent remedy for it. I got frustrated and we will just look for a carpenter that will fix the roof this Saturday. It is really hard if you do not have your own house. This is our main goal this year and I know with God's help and continuous perspiration it will soon come true.
It is also a lesson for us to not be complacent in sunny days but prepare for rainy season as early as possible.
For the mean time, we will not wish for the rain to pour out again and will prepare more containers tonight.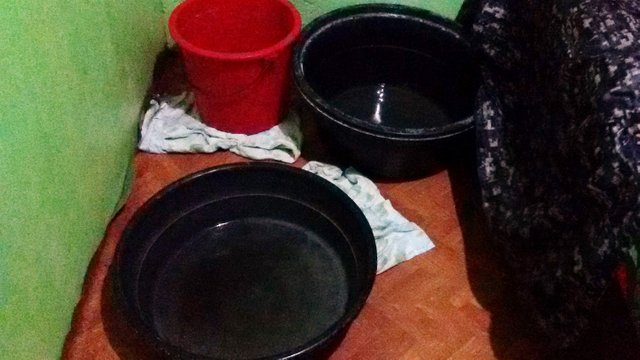 This is my #ulog post for today.
May you sleep tight during rainy nights,
@orhem